George Burgess revealed the South Sydney Rabbitohs' young guns have filled him with pride in the way they have stepped up to match the seniors in pre-season.
"We've all been tested, it's a very testing time of year in pre-season," said Burgess. "You speak to any player, every pre-season is hard work, but we've got a young squad this year.
George Burgess

"They are very enthusiastic and they are all willing to work hard so it's awesome to see and great to be a part of."
"Lucky [Ta'avale] is going well, he's got a lot of enthusiasm and talks a lot. Young Ky Rodwell is always there early in the morning. I'm just proud of all of them really.
"Some of the up and comers like Cam Murray, who we've seen play last year has just been outstanding again in the pre-season so we're looking to him to have a big year and hopefully be a leader for us in the pack this year."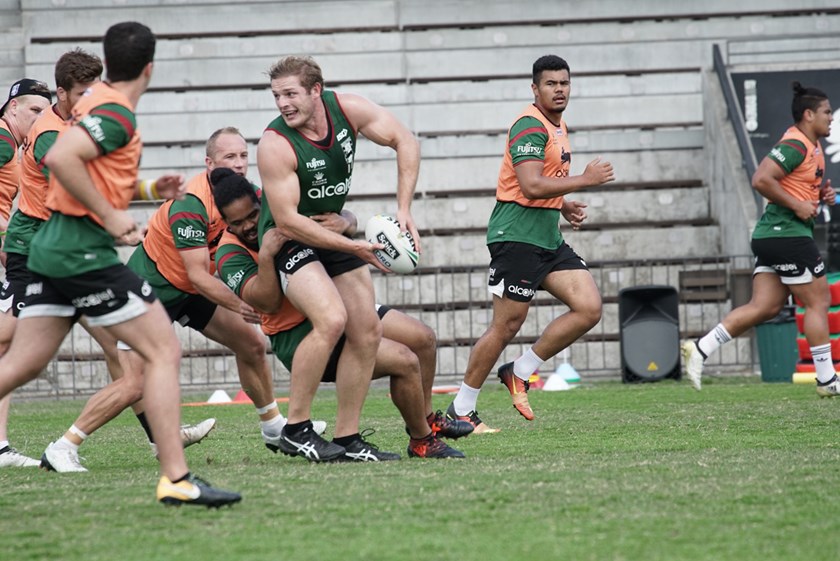 Head Coach Anthony Seibold is taking the team south to Canberra later this month for a training series at the Australian Institute of Sport, and the England international prop cannot wait to get away with the squad.
"That's going to be a great experience," he added. "Training in different environments with different facilities, so it's going to be good time for us to get away together as a group and really enjoy each other's company.
"Just being away together is the key, eating away together and staying together in tight quarters is what makes you come together that little bit extra as a team and it's something that's really productive."