This Friday 22 June, five South Sydney Rabbitohs women's team players will feature in the Women's State of Origin between NSW and Queensland.
The match is set to be a cracker with the Blues looking to assert some long overdue dominance, while the Maroons look to reclaim bragging rights.
Let's take a look at all the key moments you need to know heading into this classic matchup.
Gameday info
Location: North Sydney Oval 
Times:
Gates open - 6pm
Kick off - 7.40pm 
How to watch it
If you can't get out to the game for the first ever time the Women's State of Origin match will be broadcast live on Channel 9 with coverage starting at 7.30pm.
Head to Head
|   | Played  | Won  | Lost  | Draw  | Points  |
| --- | --- | --- | --- | --- | --- |
| NSW  |  19 | 2 | 16 | 1  | 1842 |
| QLD |  19 | 16 | 2  | 1  | 1808 |
Just like the men the Queensland Origin sides have dominated this traditional rivalry winning a monstrous 16 series straight since the beginning of Women's Origin in 1999.
However, the powerful never stay in charge forever, with players moving on and the women's game growing bigger in NSW each year the Blues have wrestled their way above Queensland winning back to back series in 2016 and 2017.
Key Match-Ups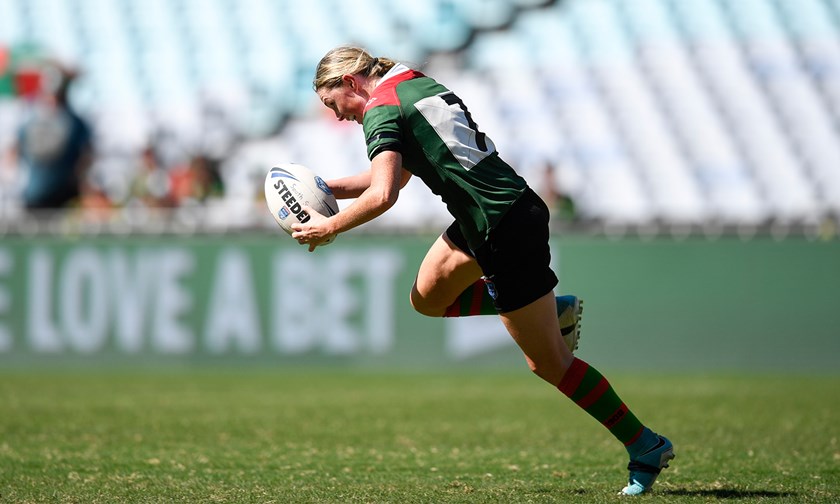 The big matchup that fans need to have your eye on is the duel between gun halves Maddie Studdon and Ali Briggenshaw.
The Jillaroos teammates will be putting friendship aside when they clash on Friday night in a battle of the best Australian halves.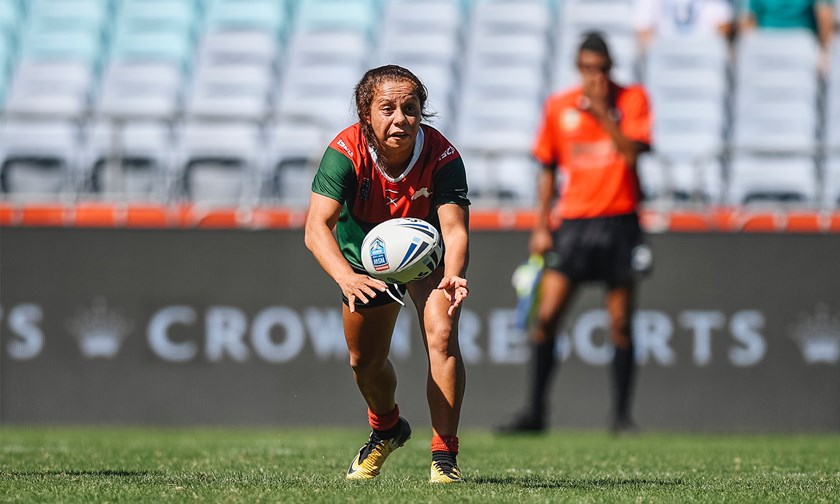 Another key matchup that offers a lot of intrigue is the battle through the middle between the two dummy halves Rebecca Riley and Brittany Breayley.
Riley has been in electric form for the Rabbitohs this season playing an integral part in the Red and Greens blistering season, while on the other side of the fence you have Breayley who has received big wraps from former Queensland captain Cameron Smith.
Expect these two to be at each other all night as they try to get their teams on the front foot.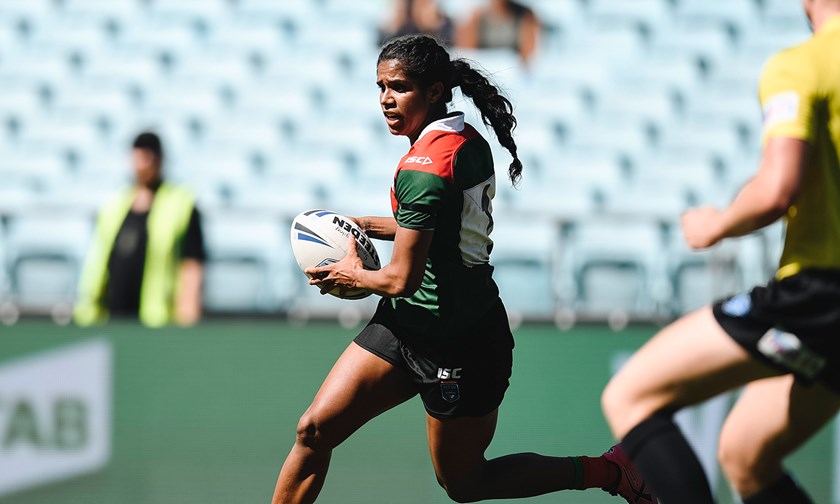 She wears Red and Green proudly but on Friday she gets her first go in a Blues jumper and what an advantage she will be for NSW. 
Rabbitohs lightning fast winger Taleena Simon is this year's Harvey Norman's NSW Women's Premiership's top try scorer with 14 tries.
In one match she scored an incredible six four pointers! With strength, power and speed Simon will be the player that onlookers need to keep an eye out for because if you don't you'll miss her. 
Teams
NSW
1. Sam Bremner (Helensburgh Tigers)
2. Taleena Simon (South Sydney Rabbitohs)
3. Corban McGregor (Cronulla-Caringbah Sharks)
4. Isabelle Kelly (CRL Newcastle)
5. Nakia Davis-Welsh (South Sydney Rabbitohs)
6. Lavina O'Mealey (South Sydney Rabbitohs)
7. Maddison Studdon (C) (South Sydney Rabbitohs)
8. Elianna Walton (VC) (Canterbury-Bankstown Bulldogs)
9. Rebecca Riley (South Sydney Rabbitohs)
10. Simaima Taufa (Mounties)
11. Talesha Quinn (Cronulla-Caringbah Sharks)
12. Kezie Apps (Helensburgh Tigers)
13. Vanessa Foliaki (Brisbane Easts)
14. Nita Maynard (Cronulla-Caringbah Sharks)
15. Rebecca Young (CRL Newcastle)
16. Holli Wheeler (CRL Newcastle)
17. Hannah Southwell (CRL Newcastle)
18. Quincy Dodd (Cronulla-Caringbah Sharks)
QLD
1. Chelsea Baker - (Gladstone Wallabies)
2. Karina Brown (c) - (East Tigers)
3. Amelia Kuk - (Ipswich Brothers)
4. Meg Ward - (Brisbane South)
5. Rhiannon Revell-Blair - (Emu Park)
6. Zahara Temara - (Burleigh Bears)
7. Ali Brigginshaw - (Ipswich Brothers)
8. Rona Peters - (Burleigh Bears)
9. Brittany Breayley (vc) - (Ipswich Brothers)
10. Heather Ballinger - (West Brisbane Panthers)
11. Tazmin Gray - (Burleigh Bears)
12. Maitua Feterika - (Ipswich Brothers)
13. Annette Brander - (Brisbane Souths)
14. Mariah Storch - (Blackwater Crushettes)
15. Steph Hancock - (Brisbane Souths)
16. Kody House - (Ipswich Brothers)
17. Tallisha Harden - (Burleigh Bears)
18. Frieda Seu - (Brisbane Souths)
Coach: Jason Hetherington
Assistant Coach: Karyn Murphy
Assistant Coach: Nat Dwyer
Summary 
Heading into the contest it's anyone's call as to who will come out on top. 
The Blues will start slight favourites after both NSW City and Country teams blitzed their Queensland counterparts in the inaugural Women's National Championships up on the Gold Coast just over two weeks ago.  
However, its a well know fact the Maroons grow another lung come Origin time and with six debutants fresh and hungry for blue blood the NSW outfit will be taking no chances.