Much like they did in Albury two weeks ago, Souths Cares and UNSW joined forces to educate students in Wellington through the Healthy Active Lifestyles and Colgate Oral Health Programs with plenty of success. 
South Sydney Rabbitohs captain Greg Inglis was joined by Club Legend Nathan Merritt to educate over 700 students from Wellington Primary School, Wellington High School and St Marys Central School alongside representatives from UNSW, who integrated their pathways system to encourage students from rural areas to aspire for tertiary education. 
Inglis described the day as a positive experience, citing the importance of overall health, particularly for younger people. 
"We're coming out here to spread the word on how to be active and keep oral health and brushing your teeth and keeping hygiene around the mouth," Inglis explained.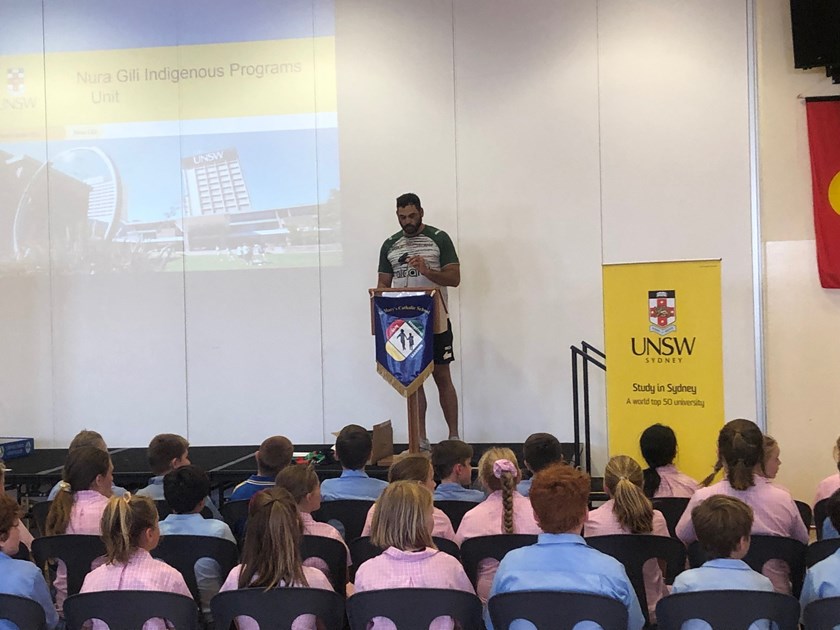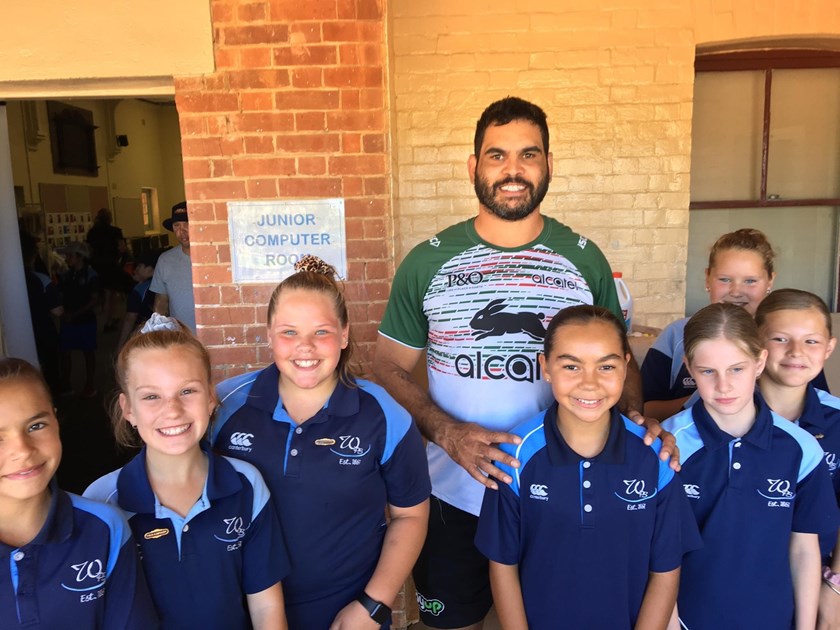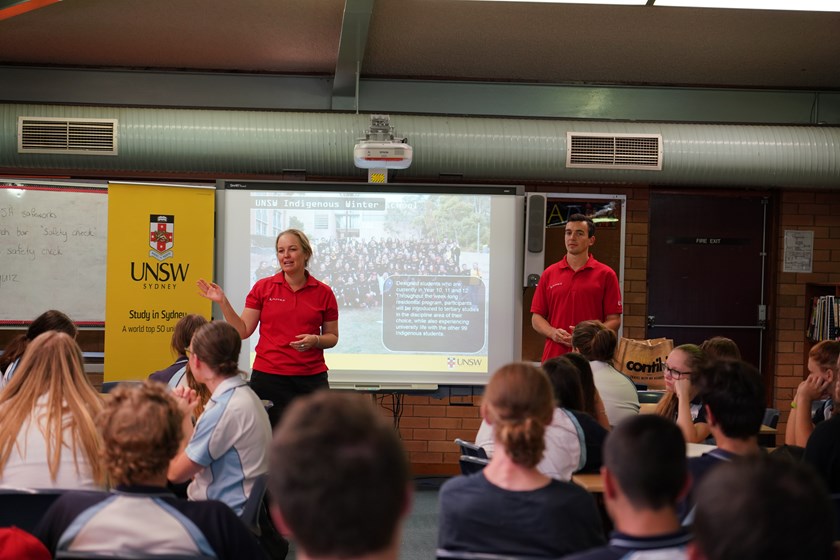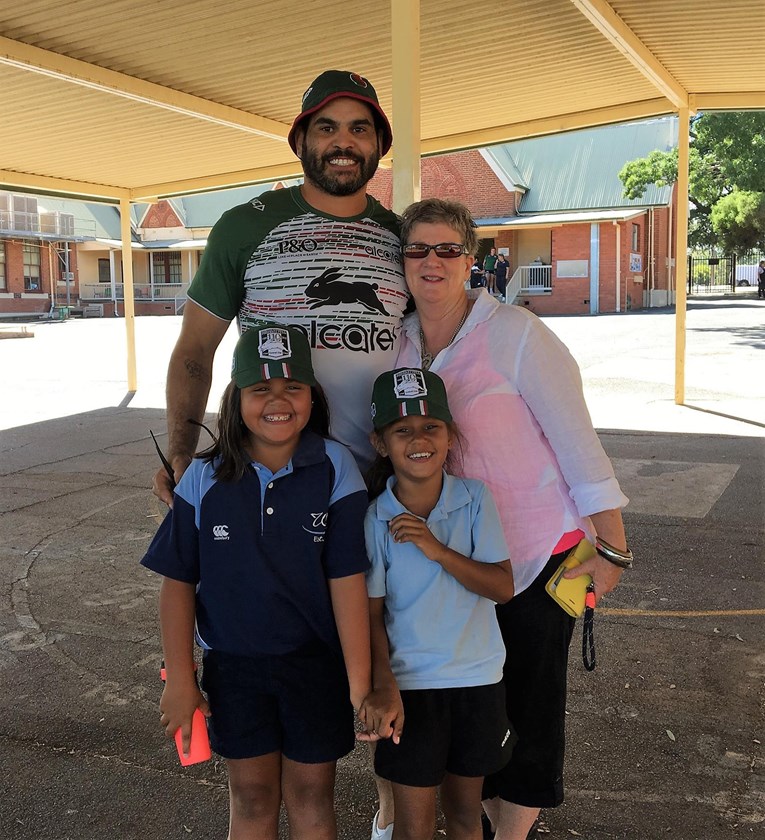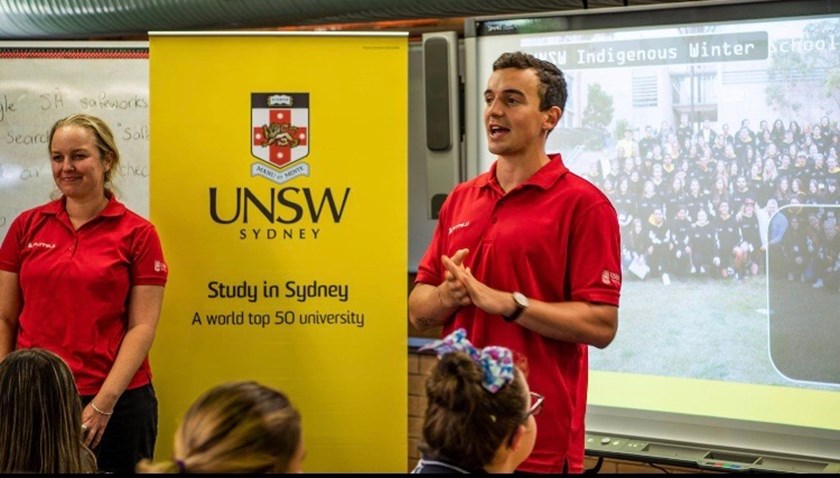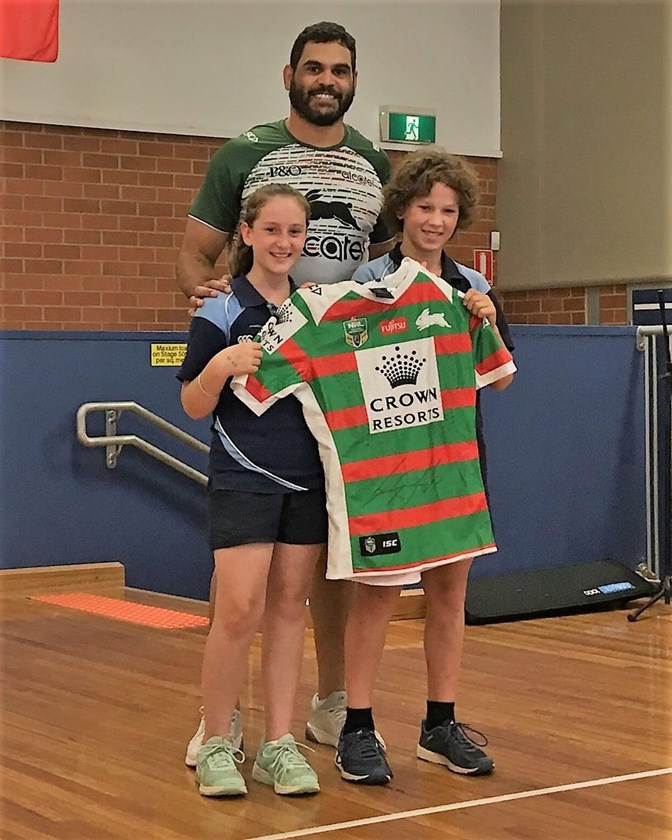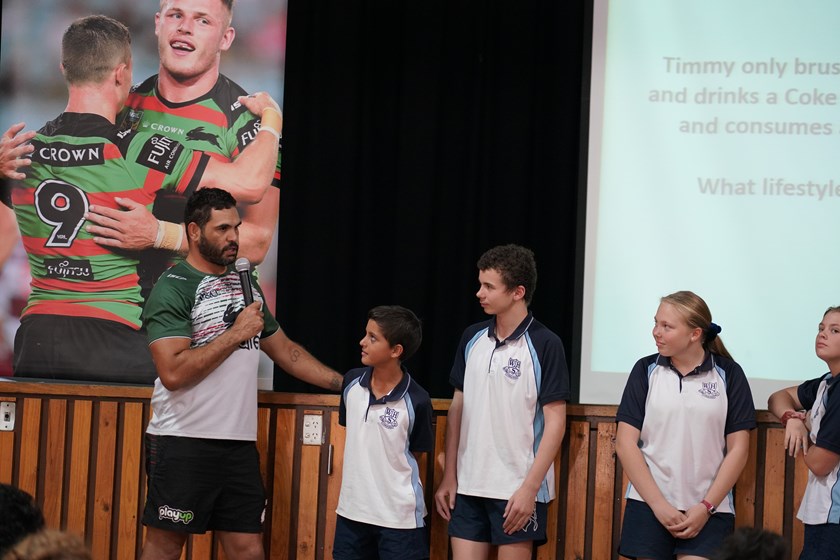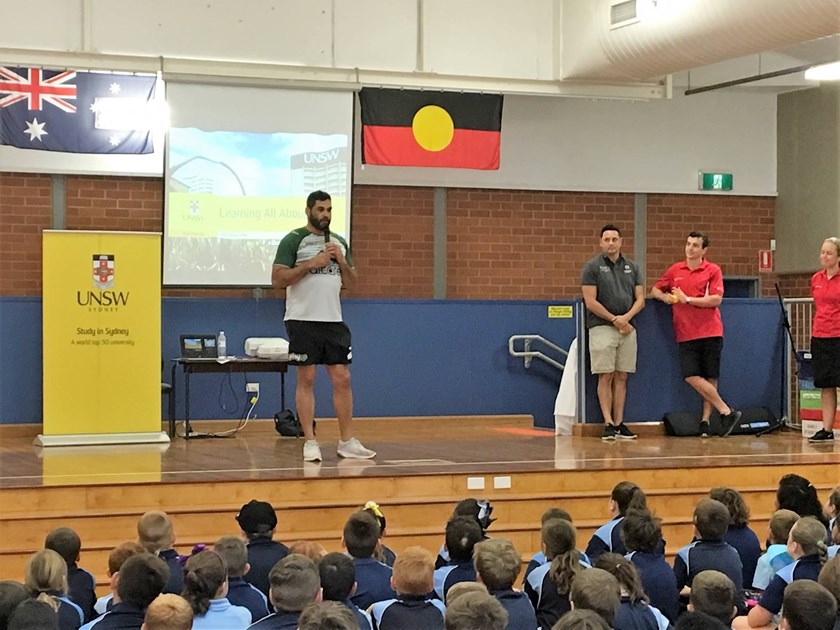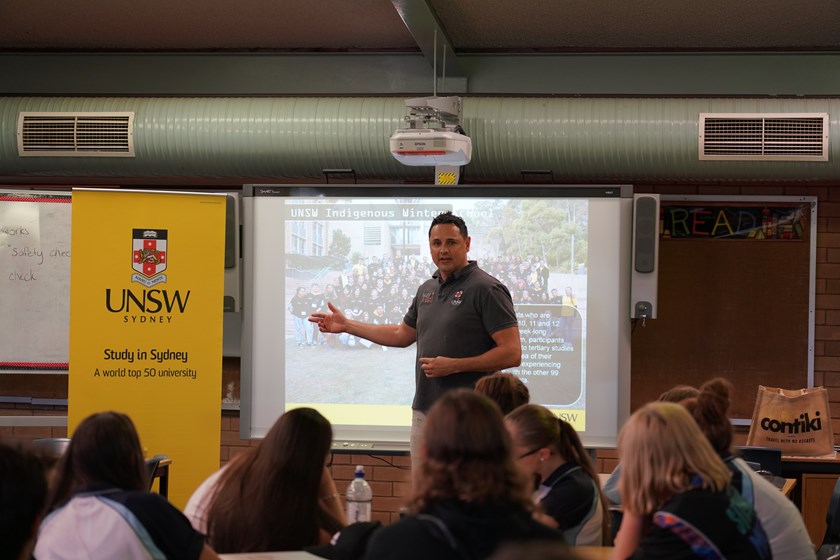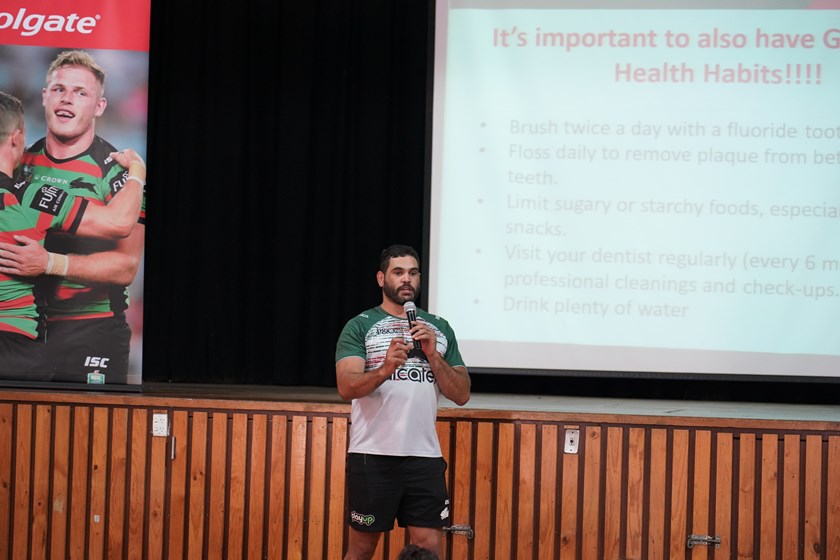 "The response has been terrific (from the students). We've also got, recently on board, UNSW so they've been terrific and they also work with a group called Aspire. We're doing workshops with them as well as the NRL development officers and it's been a remarkable day."
Aboriginal Learning Centre Co-ordinator at Wellington High, Adam Ryan, cited the presence of Inglis and Merritt being a cornerstone for the students, particularly with a number of Rabbitohs fans at the school. 
"It was a great experience for the kids to see the person behind the superstar with GI and Nathan Merritt," Adam explained. 
Adam Ryan

Sometimes our little community gets caught in bad media, but it's good to have those guys helping to promote what is going on in our schools.
"The kids were over the moon, we've got a number of South Sydney supporters here and for them to be able to participate with them in physical activities was an awesome experience.
"Sometimes our little community gets caught in bad media, but it's good to have those guys helping to promote what is going on in our schools.
"We actually took some students last year to Mudgee to get to see the team and the coach and with Souths it's a great opportunity to have that connection and have the benefits for the kids.
"A lot of kids out here don't get to go to many NRL games or see their idols and having those people like the GI's and the Nathan Merritt's is a benefit for everyone."
Souths Cares General Manager Alisha Parker-Elrez cited expansion as the reason behind taking Souths Cares and UNSW to Wellington - an hour past Mudgee - in order to help continue the outreach of the programs to help better educate more students than ever. 
"The reason for coming out here was that the last two years we had gone out to Mudgee with these programs, so we decided we wanted to keep expanding," Ms Parker-Elrez explained.
Alisha Parker-Elrez

It was a great program overall and we're looking forward to continuing it in the near future.
"Out here at Wellington we wanted to help create a positive environment, and it was also a good chance to present to Indigenous students as well.
"UNSW were also there to help promote scholarship opportunities and pathways, which was a real positive as it gave the kids a bit more of a reality in terms of being able to trial and attend university through attending winter programs and then promoting those opportunities as being in arms reach. 
"It was a great program overall and we're looking forward to continuing it in the near future."