The South Sydney Rabbitohs are mourning the passing yesterday (Friday) of premiership-winning player and Life Member, Mr Brian James, following a tragic accident.
Brian Knight James was born in 1943 in Blakehurst (Sydney), NSW.
His father, Jack James, was a talented Country Rugby League player in the 1930s, playing in the old Maher Cup with Cootamundra. The James family ran the Terminus Hotel next to the railway there and operated the Christmas Gift Goldmine at Calinga.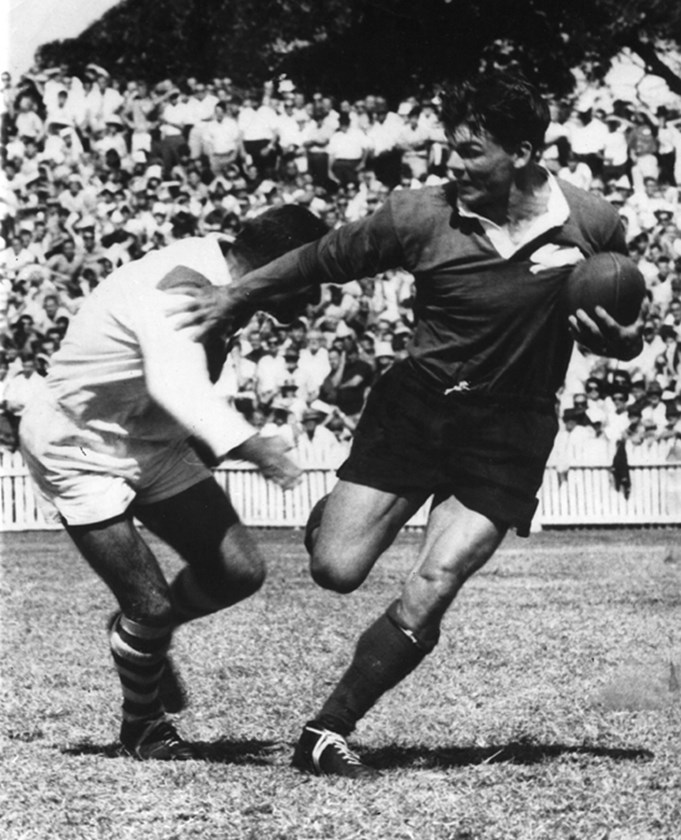 Brian's Rugby League career began in primary school, and he later played rugby union at Newington College Stanmore and represented the College in GPS Rugby. After leaving school he played first grade for the St. George Rugby Union Club in the Shute Shield, at the age of 18.
At the end of his first year at University where he studied Commerce, James switched codes to play with the St. George Rugby League team in 1962. He found it difficult to break into first grade as a centre because the champion Dragons outfit had Reg 'Puff the Magic Dragon' Gasnier and many other internationals in their side. He did however play in one first grade game in 1962, making his debut in round ten against Balmain at Leichhardt Oval on 23 June. Later that year he played in the Dragons' reserve grade side that defeated Western Suburbs in the grand final by 19 points to nil, where James scored three tries in a man-of-the-match performance on a rainy and windy day on a ground that was described as a quagmire.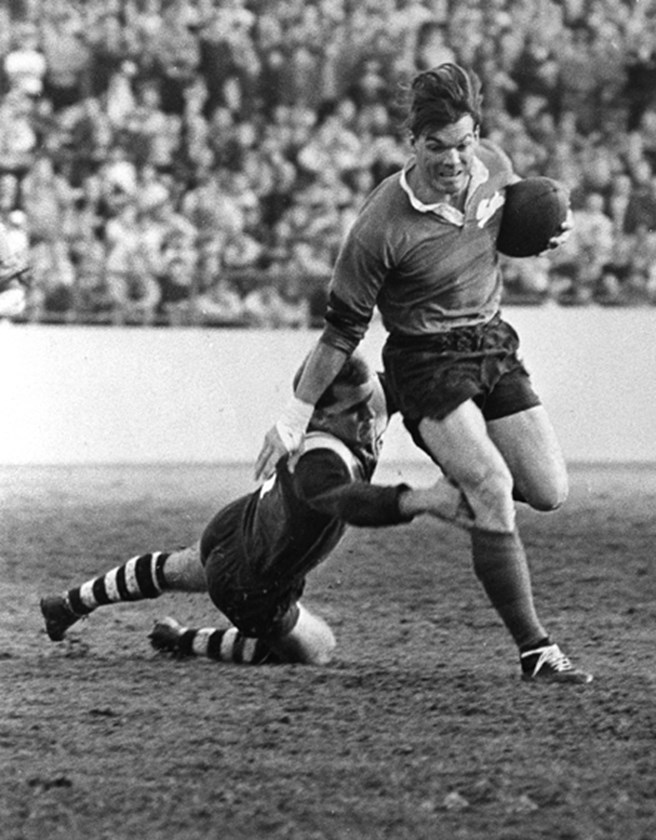 In the four seasons he spent with the Dragons he played in 16 first grade games, scoring five tries, but he played in every reserve grade grand final while at the Dragons, winning three (1962-64) and losing one (1965).
He was lured to Souths in 1966 by George Hansen, Souths' treasurer at the time, where he spent four seasons and played in three first grade grand finals, winning in 1967 against Canterbury-Bankstown and 1968 against Manly-Warringah, and lost to Balmain in 1969 where he was unlucky not to have been awarded a try when he was controversially ruled to have hit the corner-post.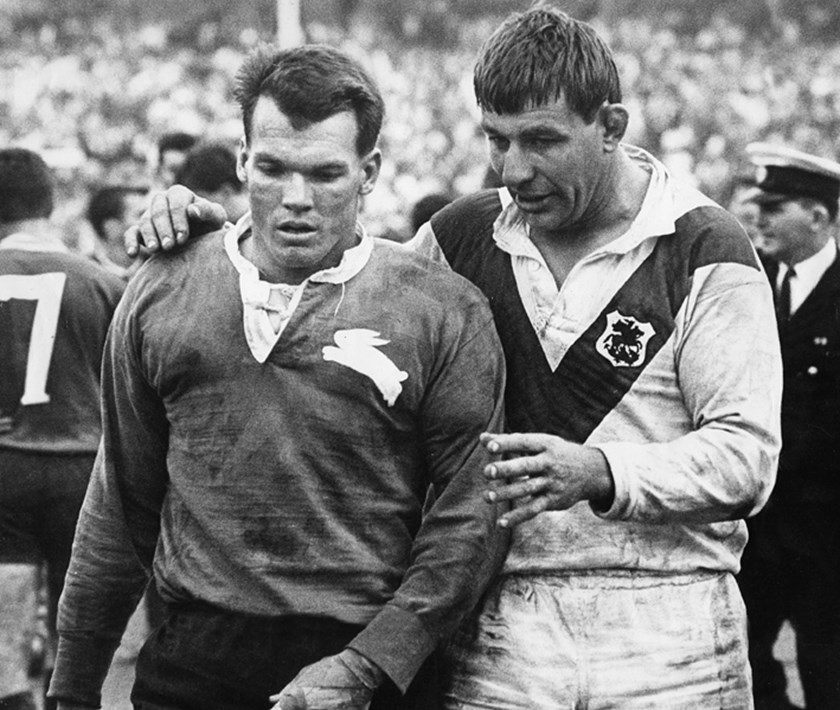 His South Sydney first grade player number is 541, and he played in 79 first grade games with the Rabbitohs, scoring 32 tries, as well as playing in two reserve grade games.
In 1967 he represented City Seconds, the following year he represented City Firsts, scoring two tries, and New South Wales in two games, scoring one try. Following the two interstate games he was called into Australia's victorious 1968 World Cup squad, playing in one game on the wing. That game was game three against the French side at Lang Park in front of 32,662 spectators, which the Australians won easily by 37-4.
He retired at the end of 1969 season, aged only 26, to pursue a career in transport and logistics. James was also good at athletics as well as being a professional sprinter, and during the rugby league off-seasons in 1962-69 he travelled throughout Australia to participate in many big Gift Races, coming second and third on many occasions.
In 1968, Brian James and Jack Thom, who was Patron of the South Sydney Rabbitohs at the time, organised the first touch football tournament, which was played at Redfern Oval on 9 February. It was billed as the 'South Sydney Charity Night' and all proceeds went to the Spastic Centre.
Mr James was also regular attendee at the Charity Shield matches played in Mudgee in recent years as he lived in the nearby Capertee region. He also attended players' reunions and was often seen at Rabbitohs training sessions when he was in Sydney, maintaining a strong connection with the Club to which he helped deliver so much success.
Since his retirement, all three of his sons, Dominic, Justin and Julian, have been keen sporting participants.
Brian was inducted as a Life Member of the South Sydney Football Club at the 94th Annual General Meeting held at the South Sydney Leagues Club in Redfern on 30 June, 2002.
On behalf of everyone connected with the Rabbitohs, we send our deepest and most sincere condolences to the family and friends of Mr Brian James at this most difficult time.