Rabbitohs Member and eight year veteran of the all-conquering Australian Mens Hockey Team, Glenn Turner, is in Rio ready to represent Australia at his second Olympic Games, and the Rabbitohs won't be far from his thoughts throughout the tournament.
Having taken home the Champions Trophy on three occasions, two World Cup titles, a World League Final trophy winner's trophy, four Oceania Cup titles, a Commonwealth Games gold medal and an Olympic bronze medal, Turner knows a thing or two about being successful, and with the Kookaburras currently ranked number one in the world, all eyes will be on the green and gold in Rio this August.
"I got into hockey at the age of five after my Dad and his mate, who lived across the street in Bowral, had a bet one day at the pub after the both had finished their respective sports and after they both had probably one too many beers," Turner quipped.
"Dad played rugby for Bowral Blacks and his mate Paul Bunt played hockey for the Bowral team.
"The bet was whichever team finished higher on the comp at the end of the season they had to play for the next season.
"That year Bowral Hockey won the title so Dad had to play hockey next year and so we all did.
"I was five at the time and have played ever since, but Dad went back to rugby the next year!"
"I have always been a Bunnies fan as my Grandad, Kevin Turner, played for Souths," Turner explained.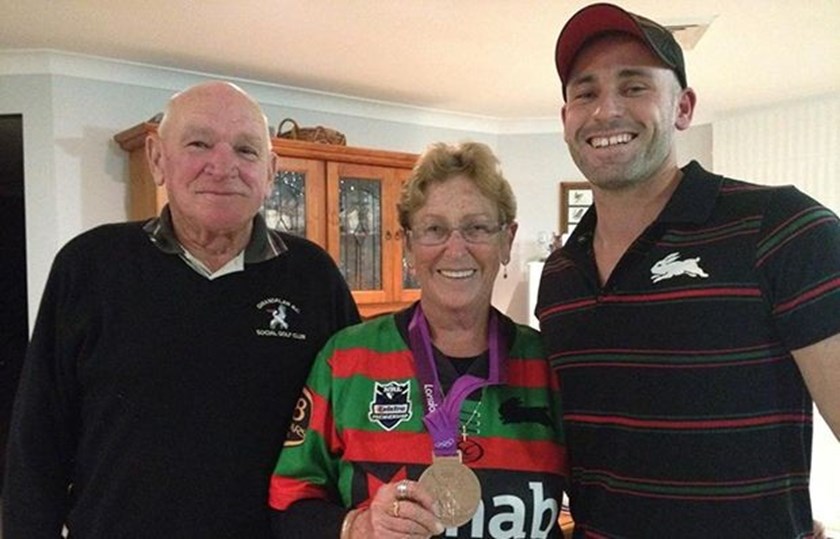 To learn more about Glenn Turner and send him a message of support, click here.
To follow Glenn Turner on Twitter, click here.
Members, to read the full article plus a whole lot more, please check your Premium Member Insider email sent on Thursday!
Want access to PREMIUM Member content? There's still time to become a 2016 Rabbitohs Member! Become a part of the family NOW!