The South Sydney Rabbitohs are back where they belong, playing September football. 
It's been a tough two years sitting out but now they're here once again and they're ready to do what they do best.
With the upcoming finals week 1 match only a few days away, take a trip down memory lane and re-live some of Souths' greatest finals series wins ever, excluding Grand Finals.
2014 Preliminary Final - Rabbitohs 32-22 Roosters
Arguably the greatest finals victory outside of the Grand Final that followed a week later. 
The Rabbitohs toppling rivals the Sydney Roosters 32-22 in a game that finally marked South Sydney's return to the pinnacle of Rugby League. 
It was a tough start for the Red and Green but stars Adam Reynolds, Greg Inglis and Sam Burgess combined to produce an emphatic turnaround to send Souths through to their first Grand Final in 43 years. 
2014 Qualifying Final - Rabbitohs 40-24 Sea Eagles
South Sydney produced a classic after classic in 2014 and their victory over the Sea Eagles in the 2014 qualifying final is right up there with the best. 
Right from the outset, the men in red and green meant business at one staging leading 40-0 before a late lapse saw the Northern Beaches team score some consolation points. 
1987 Semi-Final - Rabbitohs 15-12 Tigers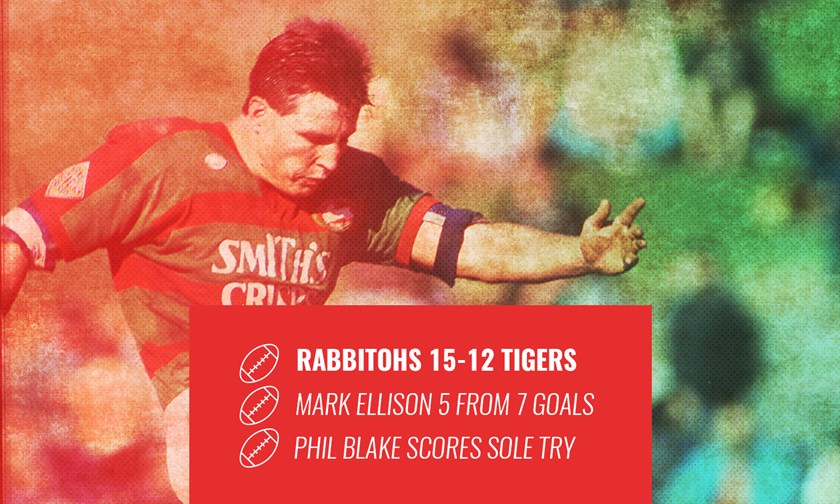 It's not known as one of the prettiest but its know as one of the toughest, South Sydney's 1987 Semi-Final against Balmain was a slugfest for the ages. 
Only one try was scored for entire 80 minutes with Rabbitohs centre Phil Blake crossing. 
The match is known for the battle of the kickers as current Rabbitohs Football Manager and former player Mark Ellison went head-to-head with Tiger Ross Conlon.
1984 - Semi-Final - Rabbitohs 22-18 Manly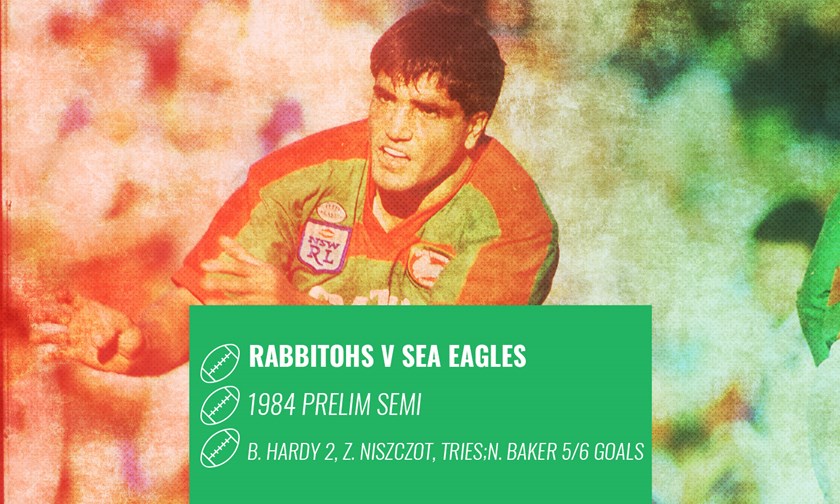 Known for the famous 'Henry' call that sparked an all in brawl between two fierce rivals. 
Trailing 14-0 inside ten minutes South Sydney rallied back to storm home 22-18 victors against a much more favour Sea Eagles team that boasted 15 international players. 
2013 Qualifying Final - Rabbitohs 20-10 Storm 
This coming Friday won't be the first time the Rabbitohs have faced the defending Premiers in week 1 of a finals series. 
Back in 2013, the Rabbitohs came up against the Melbourne Storm in a typically tough match between two teams that were at the top of their game. 
Pegging the Storm back the Rabbitohs grinded their way to impressive 20-10 victory through their tough defence and opportunistic attacking play.