BIOGRAPHY
One of the biggest players of his generation and one of the great South Sydney Rabbitohs, George Treweek was a game-changing Rugby League player.
Heralding from the small New South Wales village of Grahamstown, just an hour east of Wagga Wagga, Treweek was giant of the game, tearing defences apart with his large frame and destructive ball running.
Treweek made his South Sydney debut in 1926, playing his part in a 15-2 victory over the Western Suburbs Magpies.
Coming in at a whopping 188cm, Treweek is regarded as one best forwards of his time and played a huge part in South's Golden era of the 1920s and 1930s, helping South Sydney secure six premierships in seven years between 1926 and 1932.
Before Souths seconds golden era of the 1950s, Treweek captain Souths to their last title in 1932, ironically against the team he first faced in a cardinal and myrtle jersey, the Western Suburbs Magpies, and helped guide South Sydney to a 19-12 victory and their eleventh first-grade title. 
Regarded by those who saw him play as one of the finest back-rowers of all time, Treweek was also worked as a butcher, starting his days at the crack of dawn serving customers before grabbing his footy gear and heading off to represent the mighty South Sydney.
The damaging forward also went on to represent Australia, playing seven Tests for the Green and Gold and a Kangaroo tour.
In past Rugby League annals, Treweek was listed in Rugby League Week's Top 100 Players and features in South Sydney's very own dream team.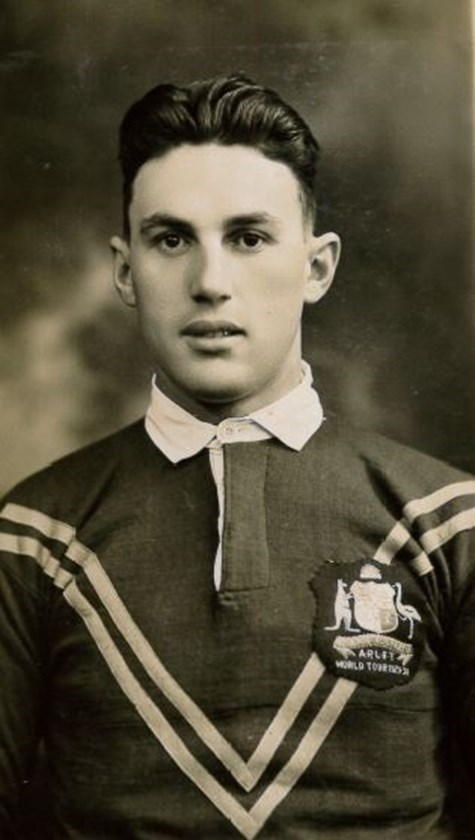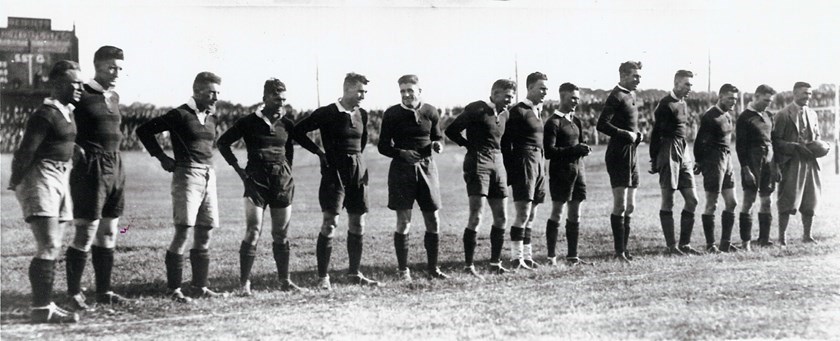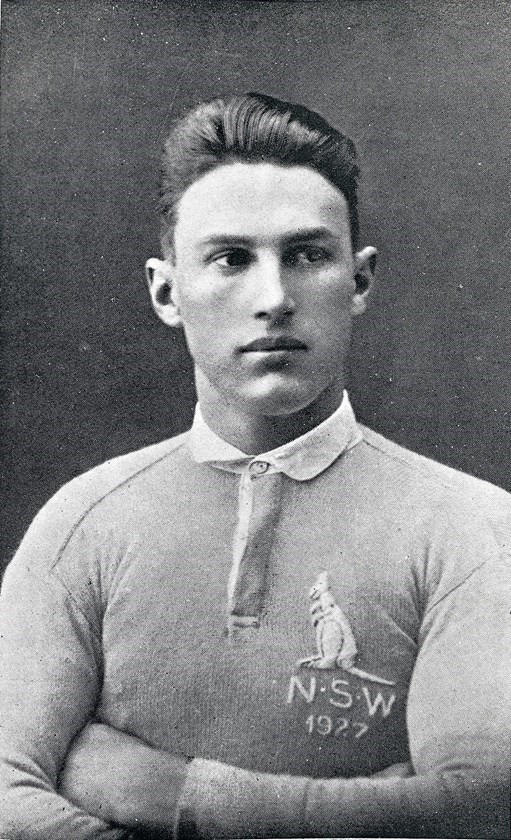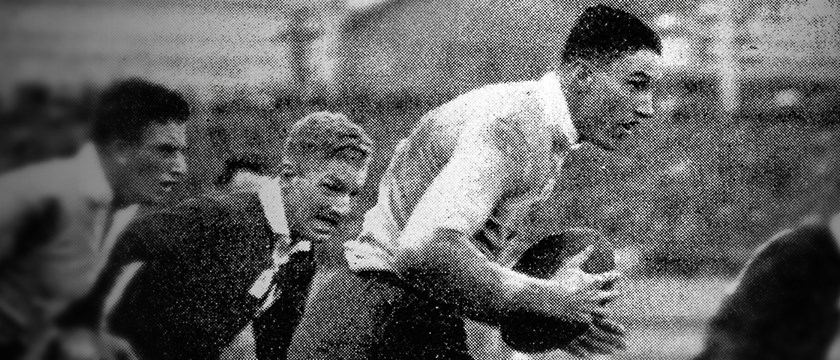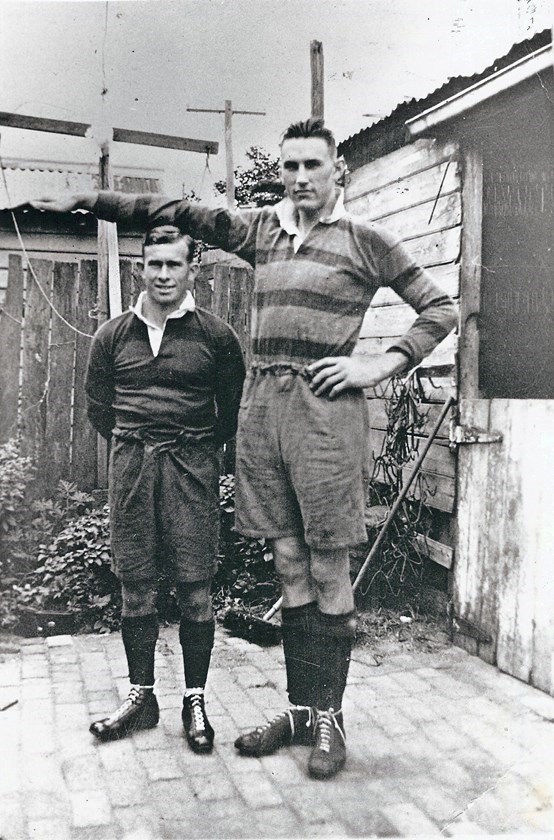 | | | | |
| --- | --- | --- | --- |
| Hall of fame Induction:  | 2008  | Date of Birth:  | 31 March 1905  |
| Birthplace:  | Grahamstown, NSW  | Nickname:  | Arms and Legs   |
| | | | |
| --- | --- | --- | --- |
| Debut Team: | South Sydney | Date:  | 30 May 1926  |
| Opposition: | Western Suburbs  | Venue:  | Sydney Cricket Ground                      |

Representative:
 
City, New South Wales, Australia 
Clubs:
South Sydney
CAREER MILESTONES
| | |
| --- | --- |
| Premierships  | 1950-51, 1953, 1955 |
| Kangaroo Tours  | 1948-49, 1952-53, 1956-57  |
| Rated No 35 in Rugby League Week's top 100 players | 1992 |
| First Class Games | 180 |
| First Class Tries | 61 |
| Team  | Competition  | Year Start  | Year End  | Played  | Tries | Goals | Points |
| --- | --- | --- | --- | --- | --- | --- | --- |
| South Sydney  | Premiership  | 1926 | 1934  | 118  | 39 |   | 117 |
 REPRESENTATIVE CAREER
| CITY - COUNTRY | Opponent  | Year Start  | Year End  | Played | Tries | Goals | Points |
| --- | --- | --- | --- | --- | --- | --- | --- |
| City Firsts | Country Firsts | 1928 | 1933 | 6 | 2 |   | 6 |
| STATE  | Competition  | Opponent | Year Start  | Year End  | Played  | Tries | Goals | Points |
| --- | --- | --- | --- | --- | --- | --- | --- | --- |
| New South Wales  | Interstate Series | Queensland |  1927 | 1933  | 18  | 8 |   | 24 |
| New South Wales |  Tour Matches | - |  1950 | 1955 | 4 | 1 |   | 3 |
| New South Wales |  - | Touring Teams |  1959 | 1959 | 4 | 4 | - | 12 |
| INTERNATIONAL  | Competition  | Year Start  | Year End  | Played  | Tries  | Goals  | Points |
| --- | --- | --- | --- | --- | --- | --- | --- |
| Australia  | Tests   | 1928  | 1930  | 7  | 1  |   | 3 |
| Australia  | Tour Matches  | 1929  | 1930  | 18  | 5  | -  | 15 |
|  Other Representative | Opponent        | Year Start  | Year End  | Played  | Tries | Goals | Points |
| --- | --- | --- | --- | --- | --- | --- | --- |
| Metropolis | Combined Country  | 1927  | 1927  | 1  | - | - | - |
| Kangaroos  | The Rest  | 1930  | 1930  | 1  | 1 | - | 3 |
| Metropolis  | New Zealand  | 1930  | 1930  | 1  | - | - | - |
| Metropolis  | Country  | 1932  | 1932  | 1  | - | - | - |
| The Rest  | Kangaroos  | 1934  | 1934  | 1  | - | - | - |