South Sydney Rabbitohs youngster Tyrone Taukamo is starting off the New Year in the fast lane.
Spending his second year training with the first team during pre-season, Taukamo admits he didn't return from the off-season in optimum condition and, after a frank discussion with star fullback and Club captain Greg Inglis, Taukamo is ready to make up for lost time.
"Greggy (Inglis) and I and sat down and we spoke about how my come back wasn't good enough, I wouldn't say it scared me but it pushed me," said Taukamo.
"I always gave my best effort when I got on the field but it wasn't good enough, and he told me it shouldn't have taken this long to come back and keep up with all the boys."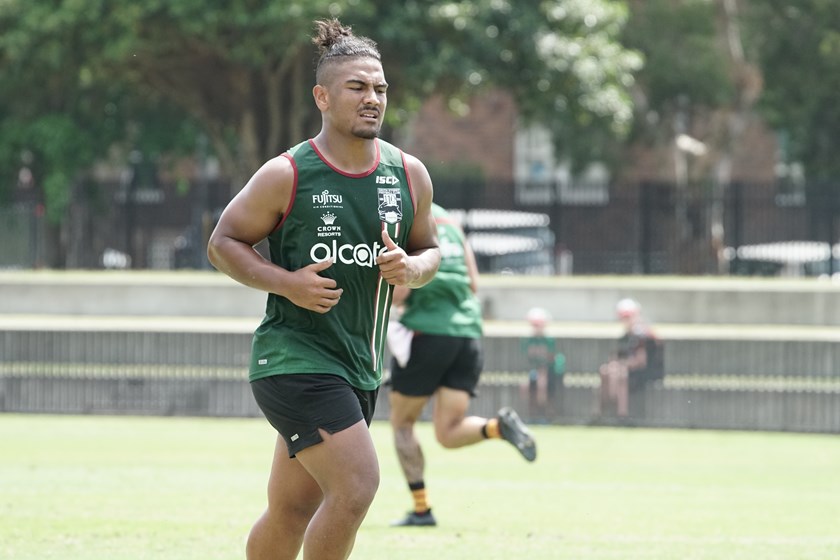 At just 18 years of age, Taukamo has time on his side but the barnstorming back knows he needs to get into positive habits if he is going to become a consistent first grade player.
However, since the Christmas break, Taukamo's best efforts are finally paying off as he starts to catch up with rest of the playing group.
"I played with the 18s and the 20s, then I did a bit of grade training last year, and the levels jump pretty high," said Taukamo.
"Year 12 was a pretty tough year for me I should have probably made a few sides that I didn't make.
"I then just slowly put on weight that I shouldn't have, and when it came to playing I wasn't performing as well as I should have.
"I've done a lot of work pre-Christmas to get where I am now."
In 2018, Taukamo has his eyes set on making the step up out of 20s into the North Sydney Bears side but right now the youngster is keen to keep learning among the best at the Club he loves.
"When it comes to speaking with all the clubs and all that stuff I didn't need second guess it. I wanted to be a part of this Club straight away," he said. 
"I had a few meetings scheduled the following week but I said to my manager 'oh nah, this is my Club,' then I came to one of the Friday night games, watched the 20s play, and then went and watched the grade play. I was always coming back to Souths."