In Round 15 the South Sydney Rabbitohs returned to their attacking best as the swept aside the Parramatta Eels 42-24 at ANZ Stadium on Thursday night.
With so many points scored there is a number of key stats that look mighty impressive.
2nd half composure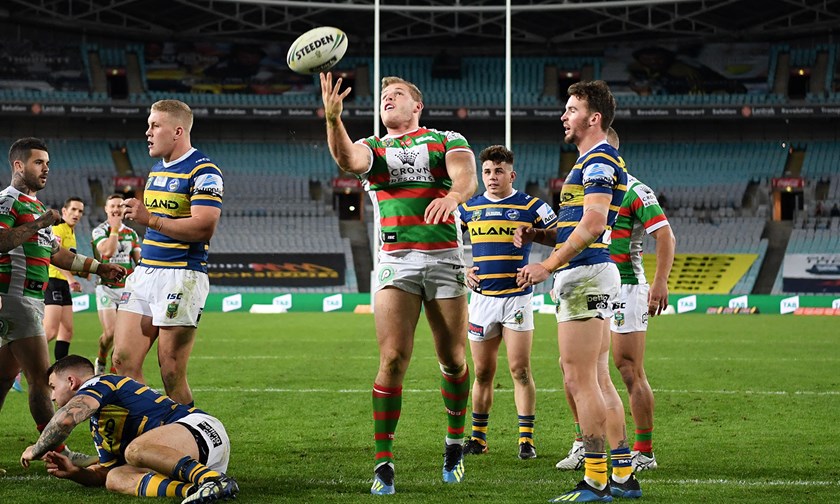 After a rocky start against the Blue and Gold, the Rabbitohs fired back in the second half and were virtually untouchable.
Intricate backline moves and hard running Souths dominated in nearly every aspect of the game as they surged into second place on the ladder.
Learning from our mistakes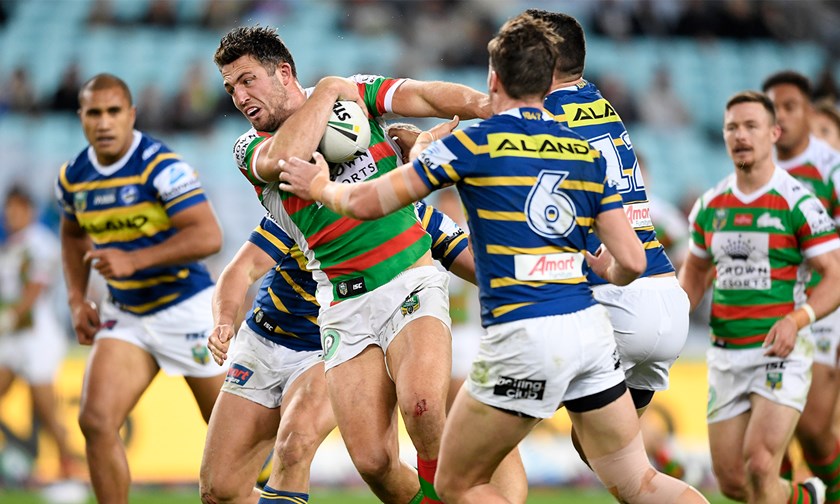 It was no secret that in Round 15 the Rabbitohs let themselves down with a poor completion rate, against the Eels the Rabbitohs didn't make the same mistake twice.
Rabbitohs completed at 89% missing out on just four sets of six. The improved discipline with the ball clearly showed on the score sheet in a rampant Rabbitohs victory.
Running machine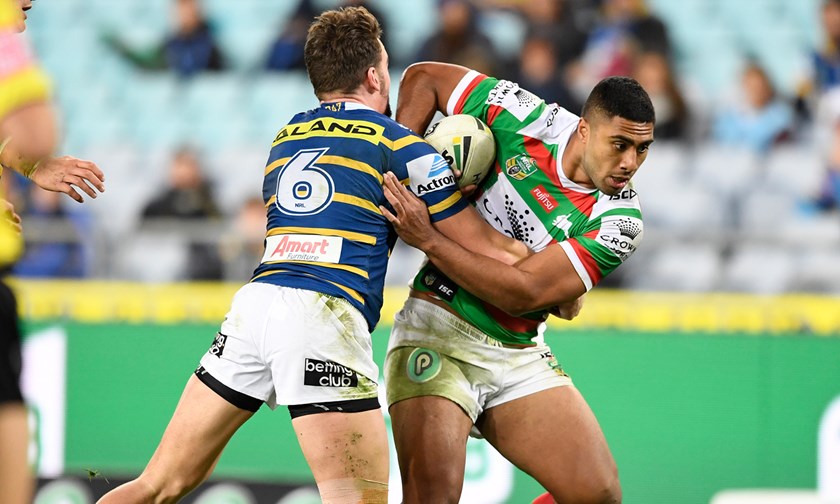 While the star of the show Robert Jennings was lauded for his incredible four-try haul there was another stat that stood out in particular for the winger.
Scoring a total of 16 points for the Rabbitohs Jennings also notched up a monster 200 running metres making not only the highest scorer but also the most travelled player on the pitch.
Pinning them back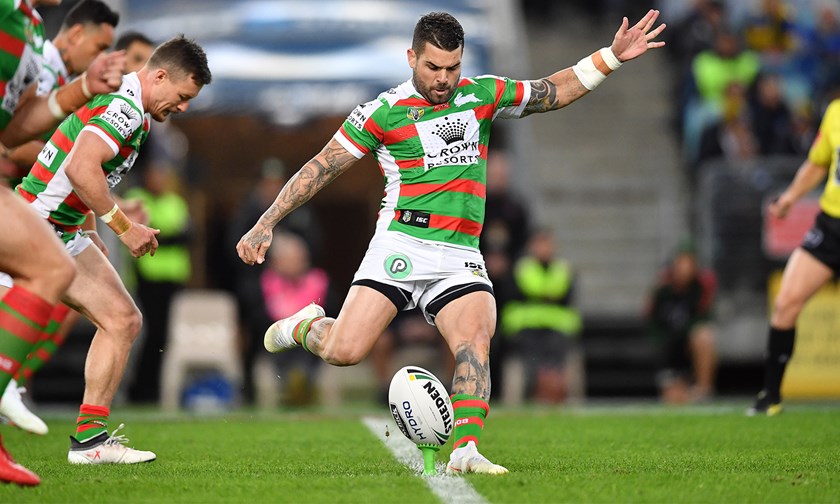 Whilst he wasn't up to his usual standard from the conversion spot Adam Reynolds bombarded the Eels backline with in-play kicks and clocked an astounding 555 kick metres.
Reynolds kicking stats outshone an entire Eels team who combined for just 433 metres.