The stage is set for Redfern Oval to host a series of matches to celebrate the second Indigenous Festival of  Rugby League, starting Monday 5 February.
During the week-long celebration, which runs until Monday 11 February, the South Sydney Rabbitohs' home will be jam-packed with activities and events - the headline being three Rugby League contents:
Tickets are available from $10 for the three matches on Saturday 10 February:
First Nation Goannas v New Zealand Maoris
First Nation Gems v New Zealand Ferns
Newcastle Yowies v Dhadin Gear Warriors
The footy isn't the only show on offer, with our very own Souths Cares heading up an range of programs including a youth Summit, NRL Indigenous Players Camp and an Indigenous Careers and Employment Expo.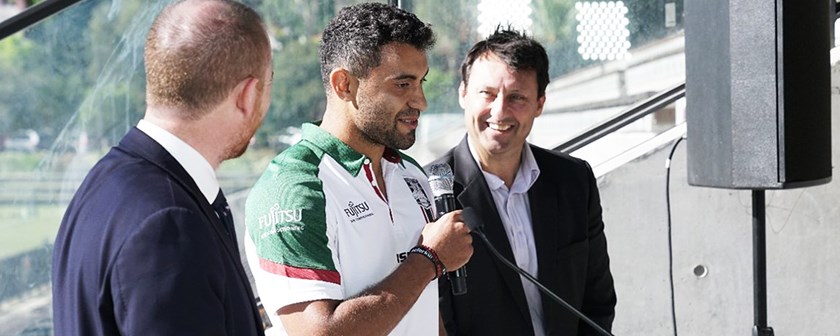 Employment and Welbeing Expo
When


Friday 9

 February 2018, 

12pm – 4pm


Where
NCIE, 180 George Street, Redfern 2016


What
Souths Cares, in partnership with the NRL, is running an Expo where businesses will have stalls to provide information regarding Indigenous employment and welbeing. This expo aims to provide Employment Opportunities and assist in increasing the overall welbeing of Aboriginal and Torres Strait Islander People.
South Sydney Rabbitohs Chief Commercial Officer Shannon Donato says that while the week will be centred around Rugby League, the event will also reap benefits for the greater Indigenous community.
 "I'm proud to say that Souths Cares will be leading the Indigenous Careers and Employment Expo here at the National Centre of Indigenous Excellence," said Mr Donato.
Cheif Commerical Officer Shanon Donato

"It will be a week-long celebration of Indigenous excellence in terms of Rugby League, but also cultural practices and advances in educational outcomes and employment."
"Our very own Alisha Parker-Elrez will coordinate the expo, where there will be dozens of employment providers who specialise in different kinds of employment, particularly in a culturally relevant way to Indigenous people.
"We're hopeful we will be able to facilitate a number of employment placements out of the Careers and Employment Expo."
Rabbitohs in the community
While there are three matches on for fans to watch, it won't just be the field where the players will be putting in hard work, with a number of Rabbitohs doing their part by travelling around to schools and doing community work throughout the week.
Mr Donato believes that as a whole, the Indigenous Festival is a reflection of the strong, long-standing relationship between the Club and the local community, particularly with so many Indigenous figures who have either played for or have been involved with the South Sydney Rabbitohs.
"The players will also be attending schools across the week, particularly schools with a high number of Indigenous students, and it will be the Indigenous players taking part in the weekend of Rugby League," he said. 
"We'll also supplement that with some of the Indigenous Rabbitohs players taking place in some of those visits to schools to promote engagement, health and cultural education as well."
"It's a great testament to the strength and the relationship between the Club and the Indigenous community. We've had some great Indigenous players over the decades, we've funded two predominately Indigenous Rugby League clubs in the Redfern All Blacks and the La Perouse Panthers and, of course, our captain Greg Inglis is an Indigenous superstar of the game.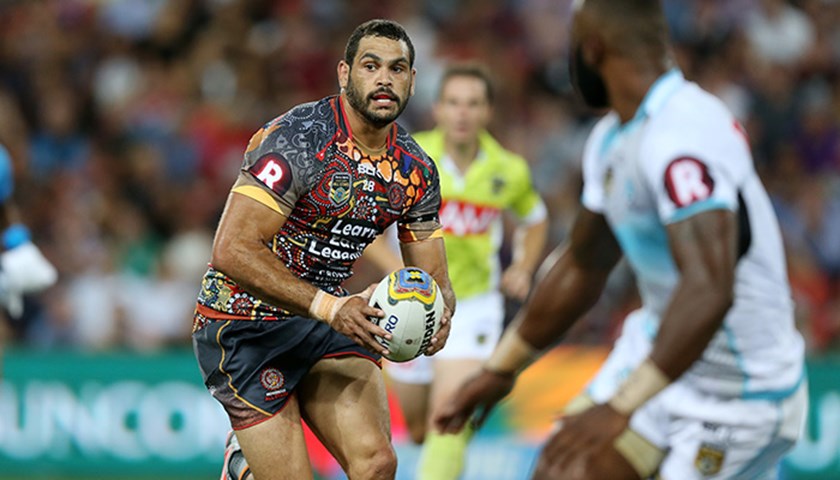 "Redfern is renowned for its Indigenous populous, and is the home of the first Indigenous Medical Service, the first Indigenous Legal Aid Service, and the Aboriginal Rights Movement was born out of Redfern.
"Luminaries such as Mick Mundine, the late Sol Bellear and others, so we've been big supporters of those Indigenous causes and supporting the Indigenous community and is a testament to the relationship we have that the NRL and the Federal Government to facilitate and host the Indigenous Festival of Rugby League."