Souths Cares donated a sackful of Christmas presents to Ronald McDonald House to wrap up the Gift of Giving campaign.
Rabbitohs legend Nathan Merritt and Reggie Rabbit spent the morning bringing some Christmas cheer to seriously ill children and their families in Westmead.
Souths Cares donated 25 Christmas presents to the residents, all of whom are currently receiving medical treatment at the adjacent Westmead Children's Hospital.
Rabbitohs legend Nathan Merritt described the children at Ronald McDonald House Westmead as inspiring and courageous.
Souths Cares ambassador Nathan Merritt

"The courage these children and their families show dealing with their treatment is truly amazing. We met some brave children kids and the experience has been very humbling."
The Souths Cares team were thrilled to see the progress one of the residents Jesse (pictured below) has made since last visit to the house.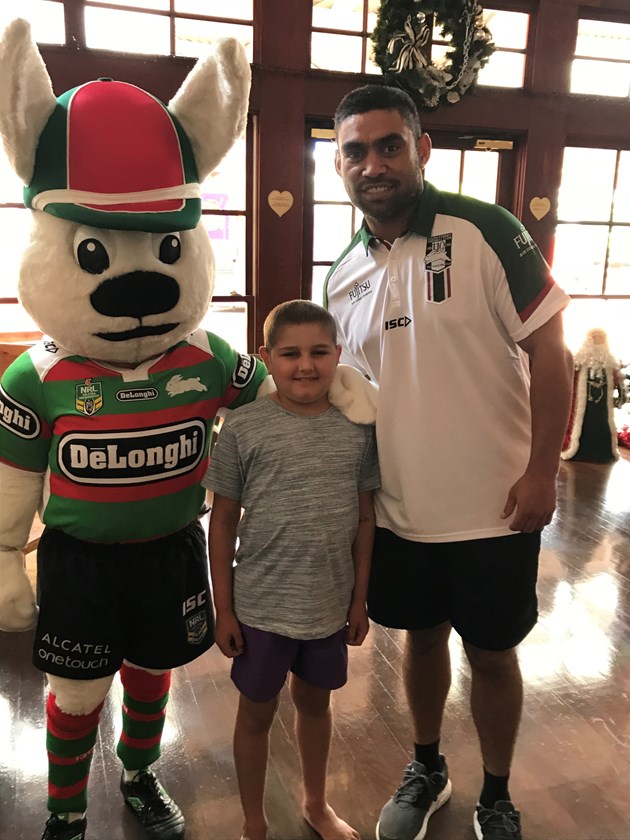 Since Souths Cares' last visit in September, Jesse had a liver transplant, is putting on weight and is responding well to his treatment. 
In the past two weeks, Souths Cares Gift of Giving campaign has distributed over 1,200 Christmas Gifts to children, youth and disadvantaged members of our community.
Click here to make a donation to Souths Cares this Christmas.