Following a close win over the Gold Coast Titans, here are seven of the biggest talking points from the Round 14 victory.
1. Winning Ugly
Many will agree it wasn't pretty, but as they say, a win's a win.
It's fair to say that the Titans turned up to play, and put up some stiff competition, and managed to score the first try of the match.
But as they have done all season, the Rabbitohs clawed their way to a lead and held off a fast-finishing Titans despite playing well below their best. Still, two points are two points.
2. Room to Improve
As has been highlighted by Head Coach Anthony Seibold and the players in their post-match assessments, handling was an issue throughout the match with the Rabbitohs completing just 64% of their sets (28 out of 44).
The team will want to improve this stat when they come up against the Eels on Thursday.
However, the team was better on the other side of the discipline coin, conceding only four penalties, and of course, getting the win which is the most important stat of all.
3. AJ Strong In Return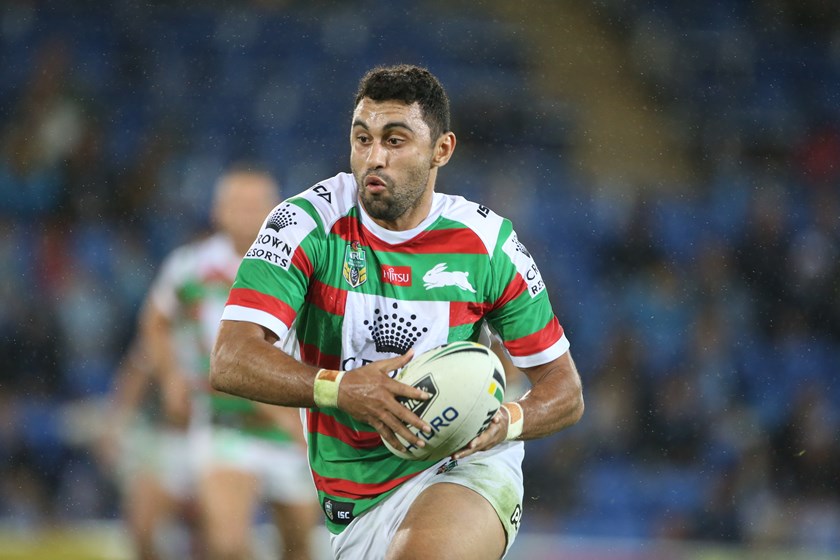 After two weeks on the sidelines, it was good to see Alex Johnston show some glimpses of his best footy despite an overall scrappy game from both sides.
Peppered with spiral bombs throughout the match, AJ diffused all that came to him (including a dubious call that he knocked on, despite clearly catching it).
He also chimed in beautifully, running for 110 metres off just 9 runs, setting up Adam Doueihi before backing up to score one himself, which ended up being the match-winning try.
4. Slick Tries Scored
Speaking of which, how good were the tries we scored?
A backline play on the right saw AJ put Doueihi through a hole, who sidestepped fullback Michael Gordon for his first NRL try.
Just a few minutes later Cody Walker made mincemeat of the Titans' defence, bamboozling his opponents and cutting through to give Souths the lead.
Finally, it was milestone man Sam Burgess who got the right side going again with a deft offload to Doueihi. The super sub pulled off an incredible flick pass to Campbell Graham, who found AJ on his inside, culminating in a great try. Talk about flair.
5. Lebanon Reps Continue Good Form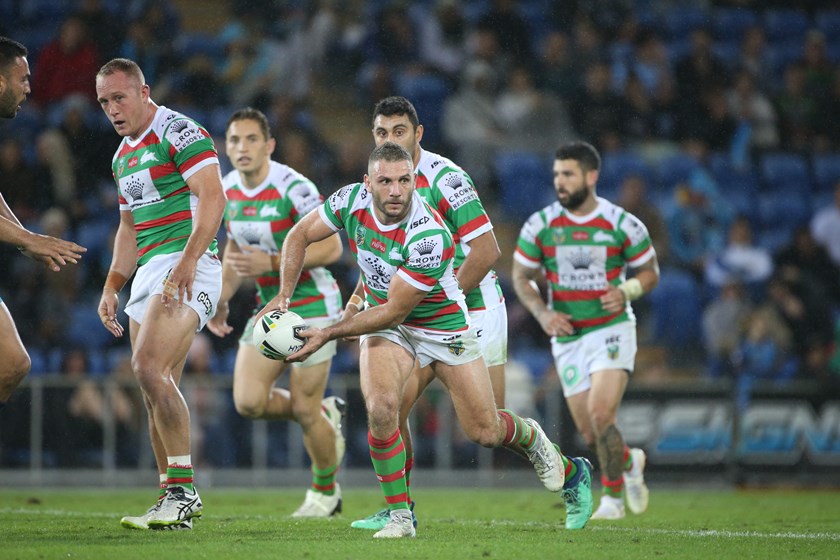 If there were two performances that stood out for me, it was that of Adam Doueihi and Robbie Farah.
Doueihi managed to score a try and set up another at centre, finishing with a linebreak, a try assist, 55 metres and 20 tackles.
Farah proved he was no slouch either, nearly scoring a try early on before having the ball racked over the line from an offside player, and going inches from kicking a 40/20. He finished the match with a linebreak, a game-high 48 tackles and 53 metres from four runs, proving he has plenty to offer for the side.
6. Finding A Way
Forget all the errors and negativity. Souths put out arguably the weakest performance of the season against the Titans, who threw everything including the kitchen sink at them and still came with a victory.
That's a pretty big positive right there.
The Red and Green struggled with momentum at times as  Gold Coast did their best to slow down the ruck, but the Rabbitohs kept finding a way to not only get the lead but keep it. This squad has a great balance of experience, youth and depth that has the potential to be anything.
7. Winning Streaks Continue
This was the most important thing to take from Friday night.
The match saw the Rabbitohs record their sixth straight win – their longest streak since the 2012 season. Ironic considering the last win of that streak was against the Titans.
Another point to make is that the victory also marked our fifth straight win up at Cbus Super Stadium, which means we haven't lost on the Glitter Strip since 2009.