The South Sydney Rabbitohs match against the St George Illawarra Dragons on Sunday featured a fantastic half-time spectacle as five baby Rabbitohs raced for glory.
Crawling from one parent to another the five fierce competitors produced a nail-biting and enthralling contest that had the crowd up on their feet. 
Rabbitohs baby in lane number two, Arabella Farnworth, got out to a very early lead but halted just before the line to set up a grandstand finish!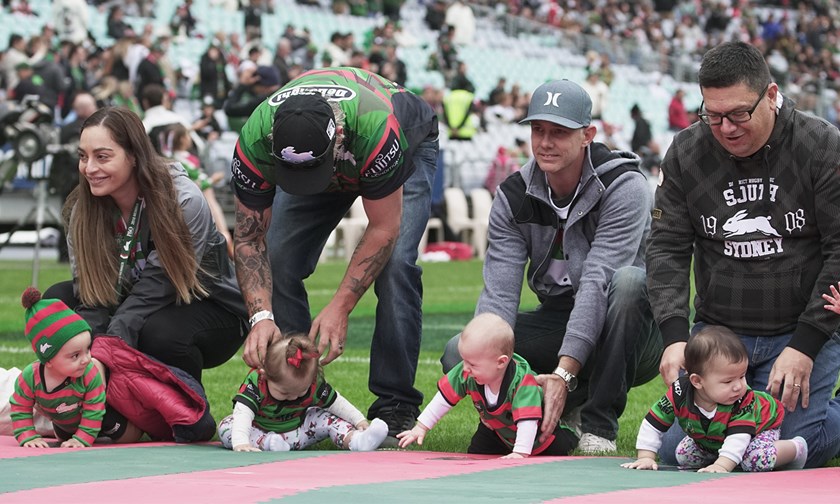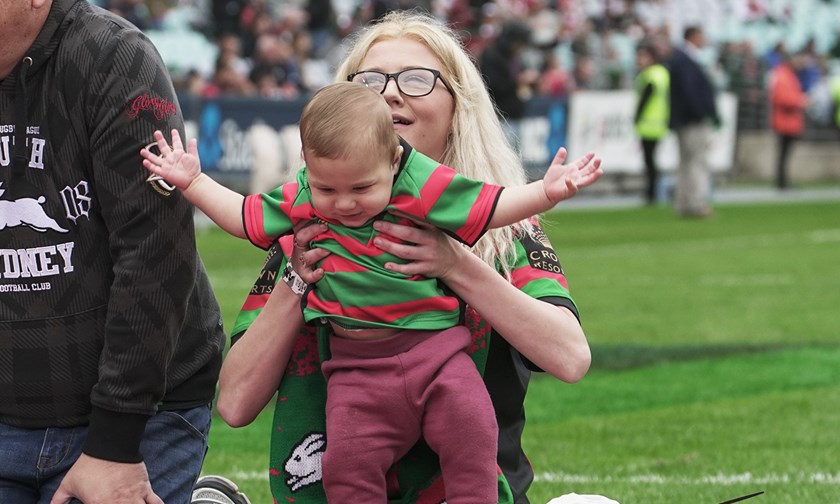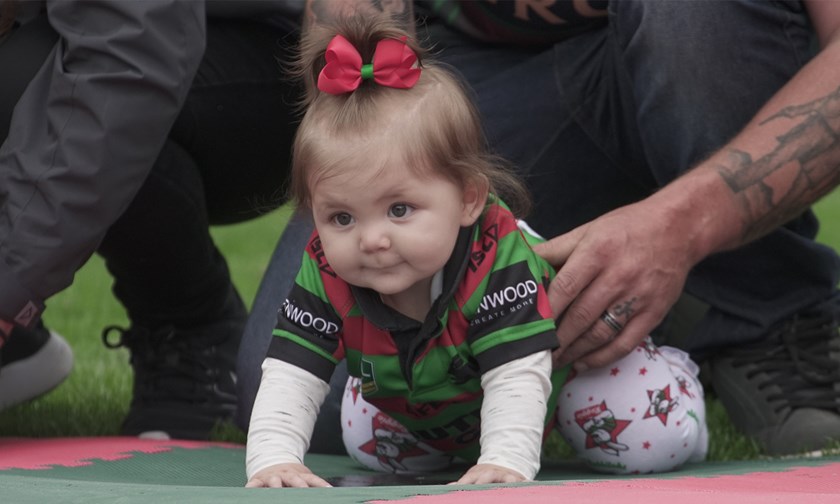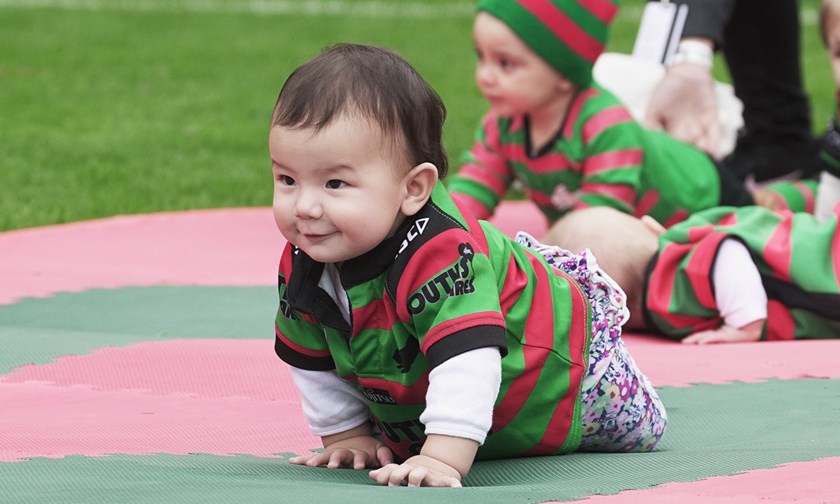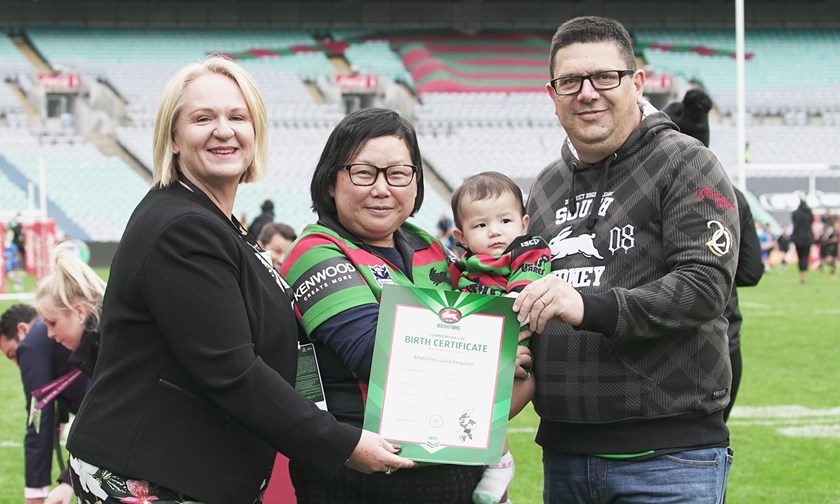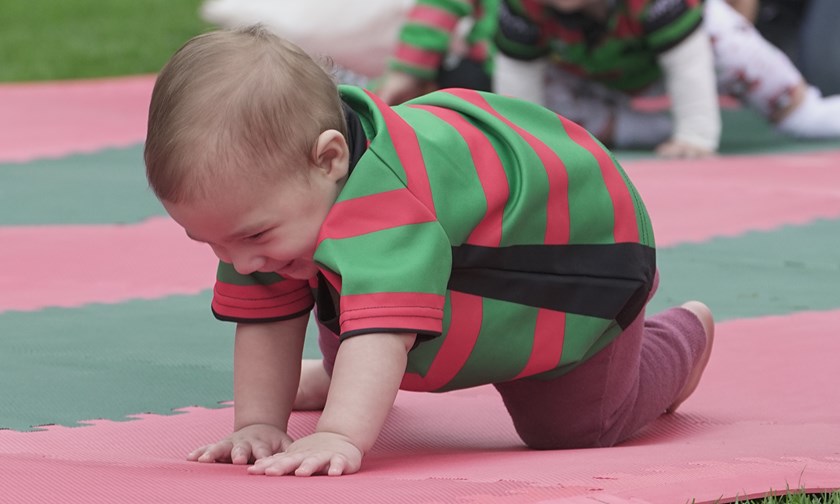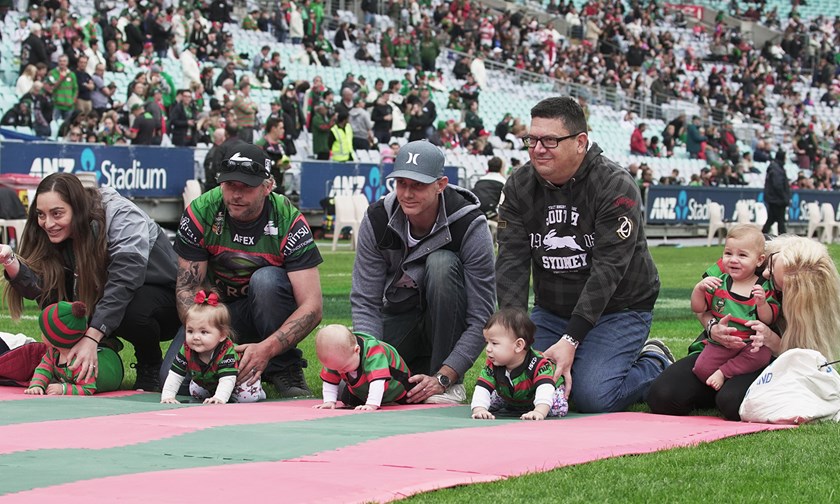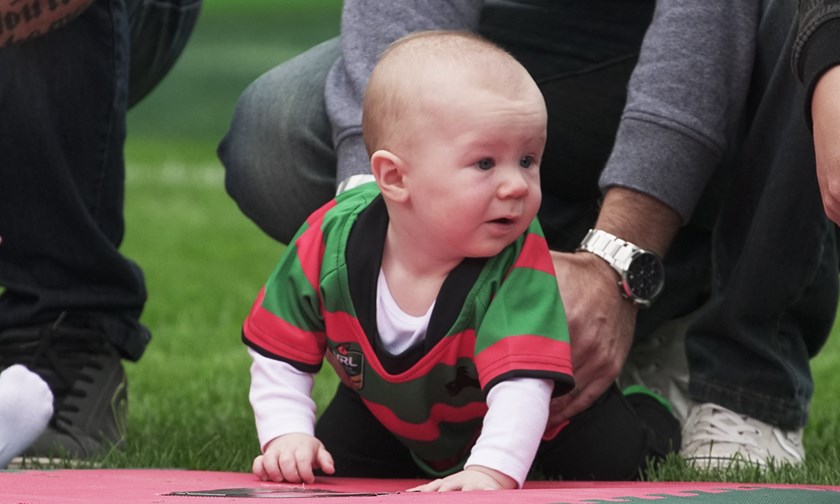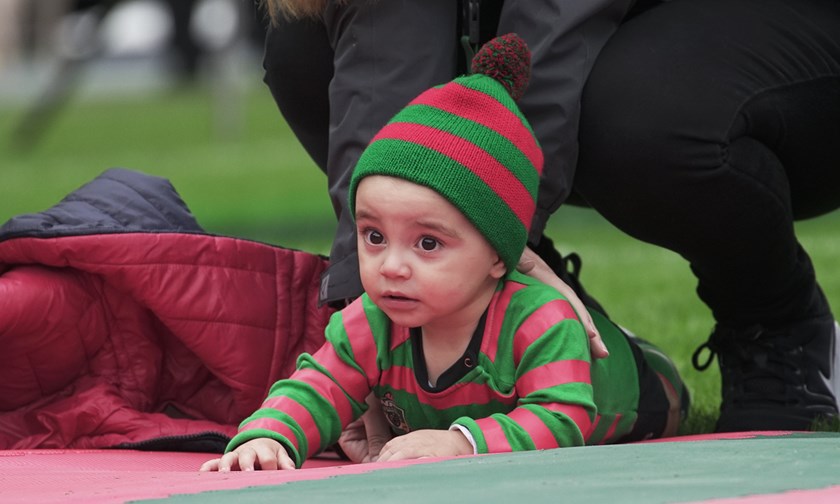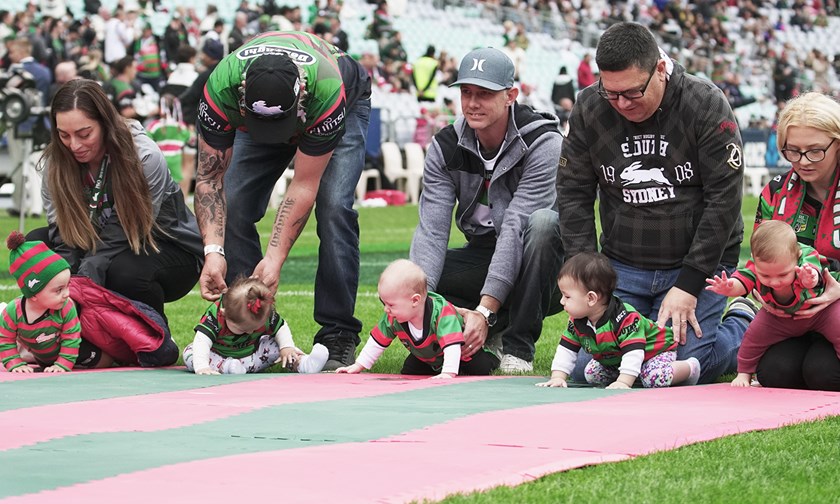 Baby in lane number one, Bodhi Walton came roaring back after a slow start and looked likely to snag a memorable win, however, Arabella found first gear again to soar home claiming the coveted price of a South Sydney Rabbitohs Baby Membership.
All the Babies involved received a South Sydney Rabbitohs commemorative birth certificate for participating in what was the cutest race of the year.