The South Sydney Rabbitohs NRL squad gave plenty of inspiration to the up and coming juniors in the South Sydney District last Tuesday by sharing their wealth of knowledge and skills in what was an invaluable experience for the future generation of Rabbitohs.
Members of the South Sydney Rabbitohs Harvey Norman Women's Premiership side also came along and met young female players from the inaugural South Sydney District Rugby League Girls Competition, rounding off a successful afternoon. 
Each of the squad members got involved by teaching their skills to over 1000 aspiring young Rugby League players in a number of clinics at all fourteen of the local South Sydney Junior Rugby League Clubs in what was a successful afternoon.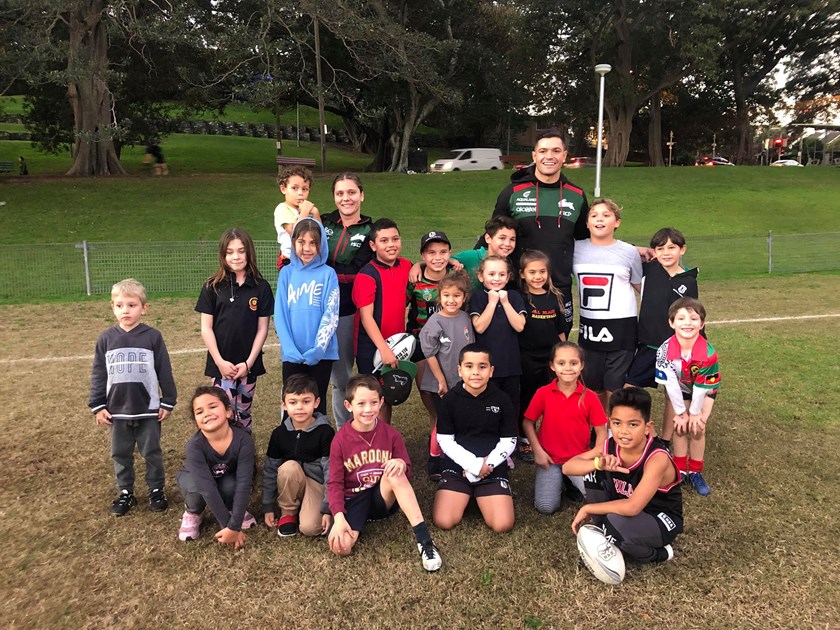 At the end of each visit, Rabbitohs players handed out prizes and continued to show their involvement with players, volunteer coaches and managers from the junior teams, showing their intent in helping to develop the next generation of South Sydney stars.