The South Sydney Rabbitohs will have six players from our physical disability team heading to the Gold Coast to compete at the 2018 Rugby League Commonwealth Championships.
Rabbitohs player and President of the Physical Disability Rugby League Association, Peter Mitchell, will represent Australia alongside Souths Co-captain Jono Smith, Nicholas Riches and Todd Philpott while Tyson Dargin and Terry Litton will represent the Commonwealth All-Stars. 
"As a President and a player I'm kind of nervous and excited at the same time," said Mr Mitchell.
"I had the privilege of calling the players who made it. I phoned the South Sydney Co-captain Jono Smith to let him know he had made the side and you could literally hear the smile hitting the phone from my end it was just absolutely wonderful."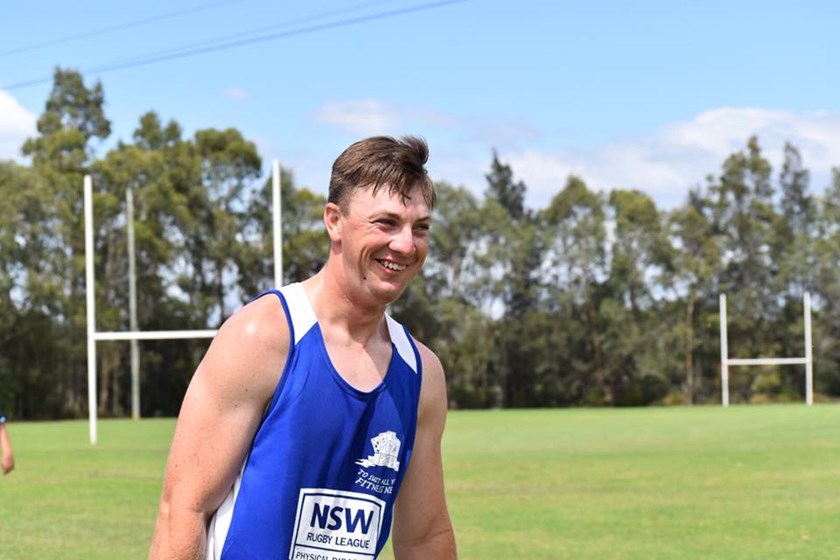 For the very first time, Australia will join New Zealand and the Commonwealth All-Stars in a nine-a-side competition at Redcliffe on the 23rd and 24th of February and Mr. Mitchell can't believe how far the game has come.
"Since 2012, South Sydney have sponsored and supported a physical disability team in NSW and since then we've grown each year and we've kept getting better," said Mr Mitchell.
"In Glasgow four years ago, Rugby League was invited to be a demonstration sport at the Commonwealth Games there and, on the Gold Coast this year, Rugby League was invited back.
"To promote the increasing nature of Rugby League, they've invited the Jillaroos and, with the NRL, they have invited us to come along and it will be the first time we've staged and Australian team, a New Zealand team and Commonwealth All-Stars team."
With the start of the three-team tournament just around the corner, Mr Mitchell says Australia are in the best possible shape heading into the first match.
"We are looking extremely good actually, like I said we have four Souths guys in the Australian side, which is the most of any team," said Mr Mitchell. 
"We've got Shaun Spence, former Wests Tigers and Penrith Panthers player, as Head Coach for Australia and he has brought along Kevin Kingston and Luke Mutton who is involved with the Dragons has come along as coach of the Commonwealth All-stars."
With the game growing in leaps and bounds since its first inception, Mr Mitchell says there is one thing that continues to overwhelm him.
"When you consider myself personally, I wasn't born with a disability, I had a car accident when I was six and that left me paralysed on the right side of my body," Mr Mitchell said.
"I never thought something like this would be possible but through the pathway of Rugby League we have the right to call ourselves internationals."
The exhibition tournament is set to be a cracker and you can bet your bottom dollar that the team are out there to win gold.
"My mantra is if I come off at the end of the game and I'm not collapsing with exhaustion then I haven't done my job I'm going to make sure that I've left nothing in the tank," said Mr Mitchell.
"Both New Zealand and the Commonwealth All-Stars are not going to be easy but anything in life that's worth something is never easy so we're going to make sure that we rip in and give it everything that we've got."