The South Sydney Rabbitohs and Souths Cares celebrated the upcoming Special Olympics Cup match with their very own Mini Special Olympics at Redfern Oval, demonstrating their commitment to making sport inclusive for all people, in particular people with an intellectual ability. 
Playing pass the ball, tackling crash pads and kicking goals the afternoon was filled with laughter and cheer. 
Special Olympics ambassador and Rabbitohs forward Mark Nicholls played a big part in the day's activities and said he's loving life in his new role. 
"I'm thoroughly enjoying it, sports a wonderful thing its great to get everyone involved I'm a big believer in sports bringing people together," said Nicholls. 
"The benefits you get out of it mentally emotionally it was just great to see everyone get involved."
The Special Olympics Cup is played between the Rabbitohs and the Canterbury-Bankstown Bulldogs, with this year being the seventh instalment of the match.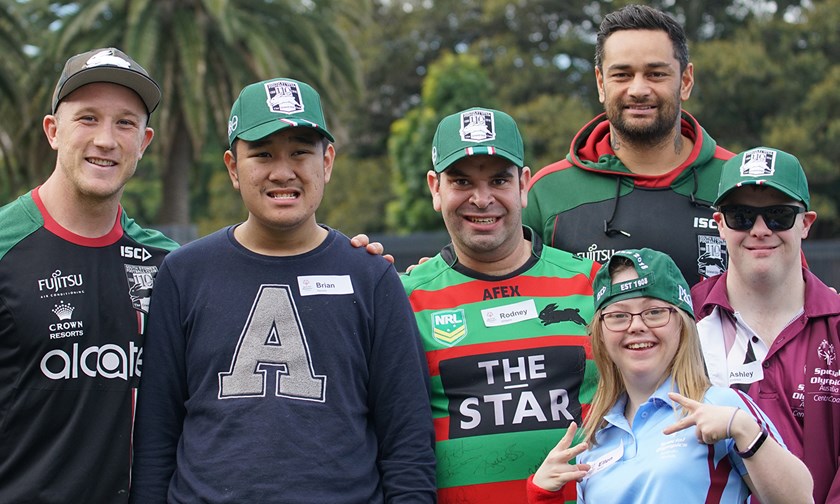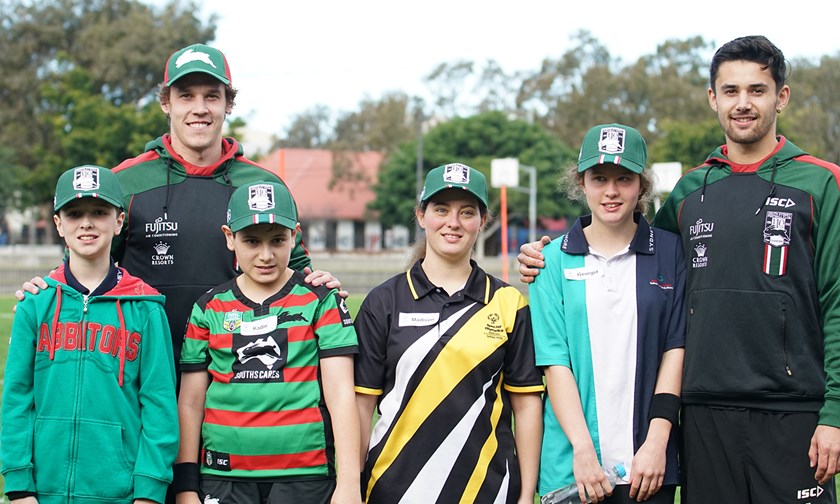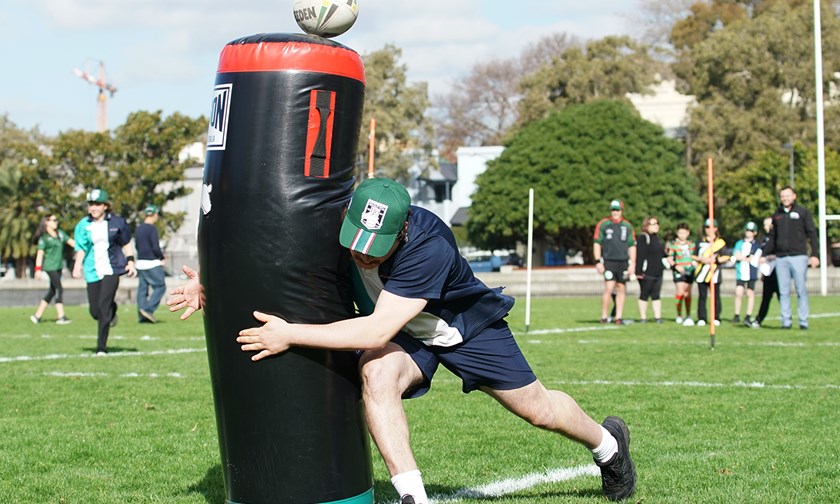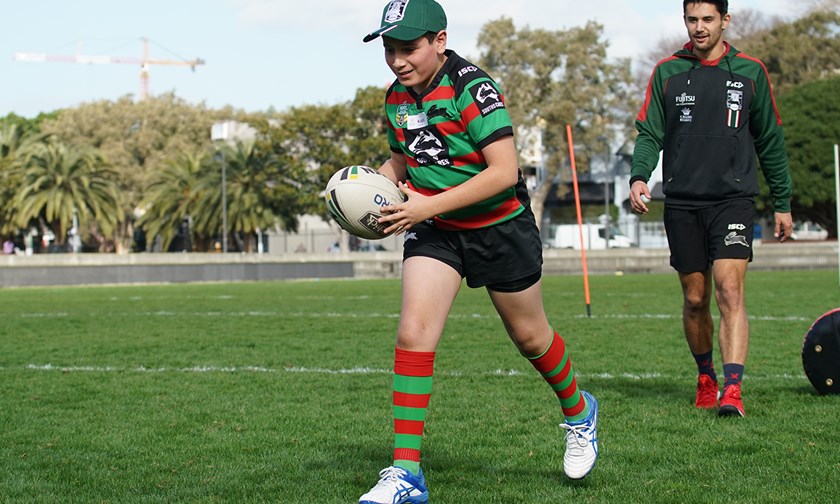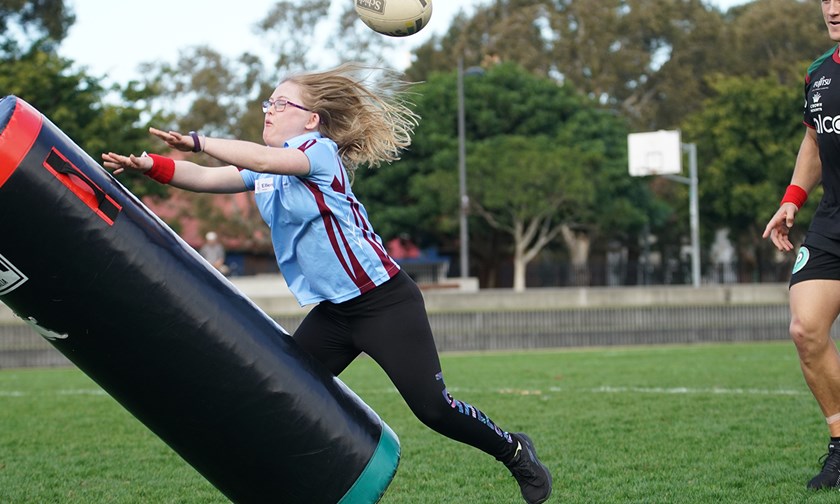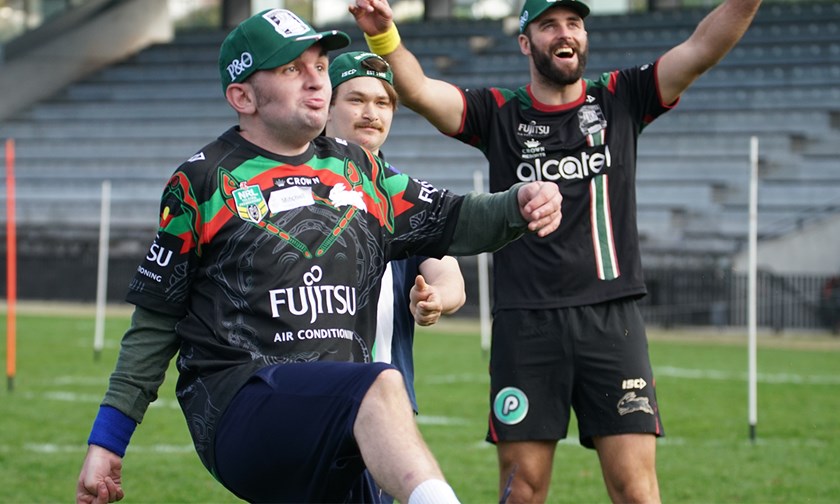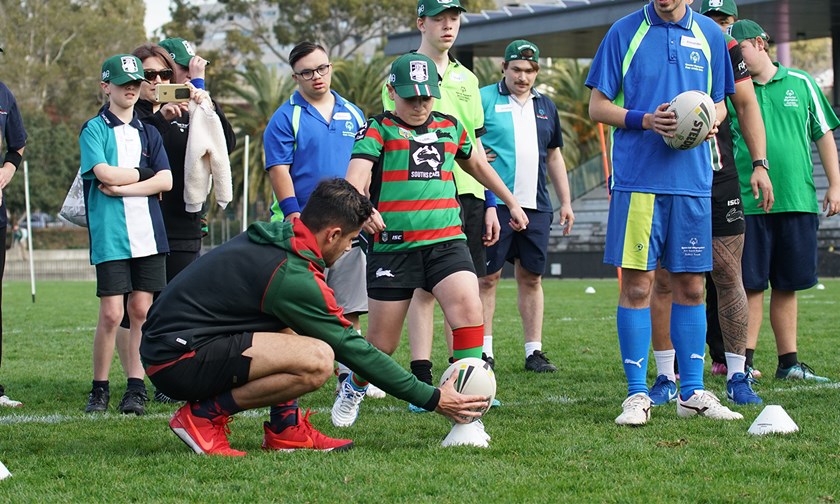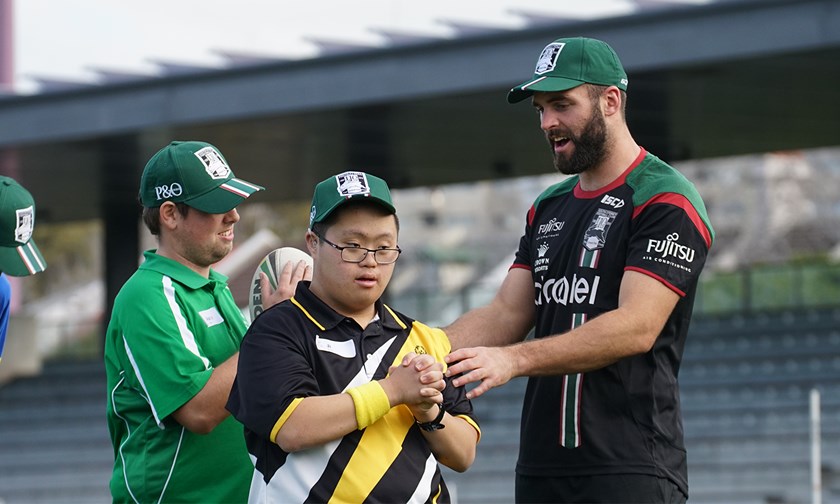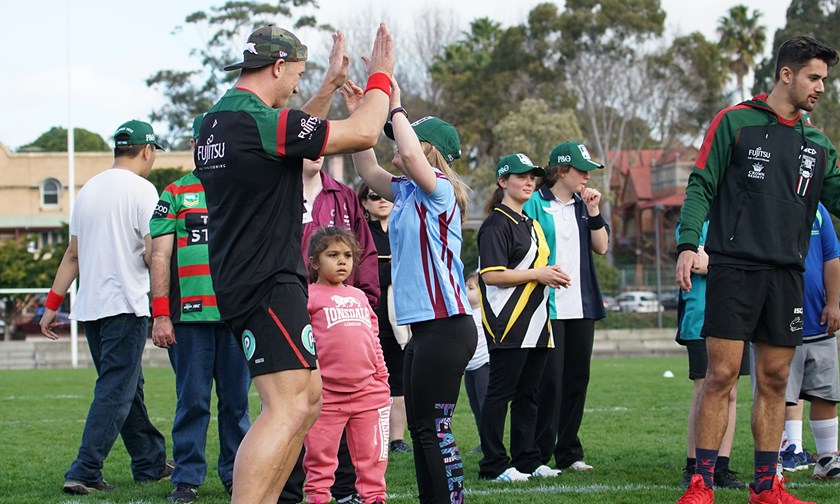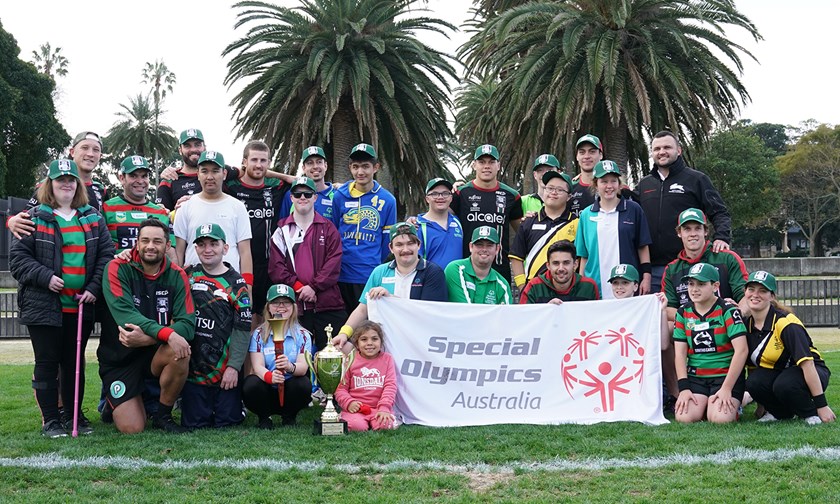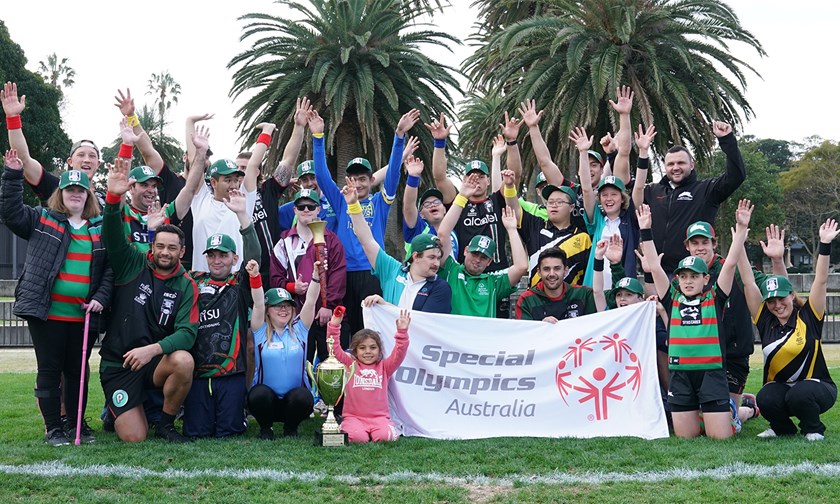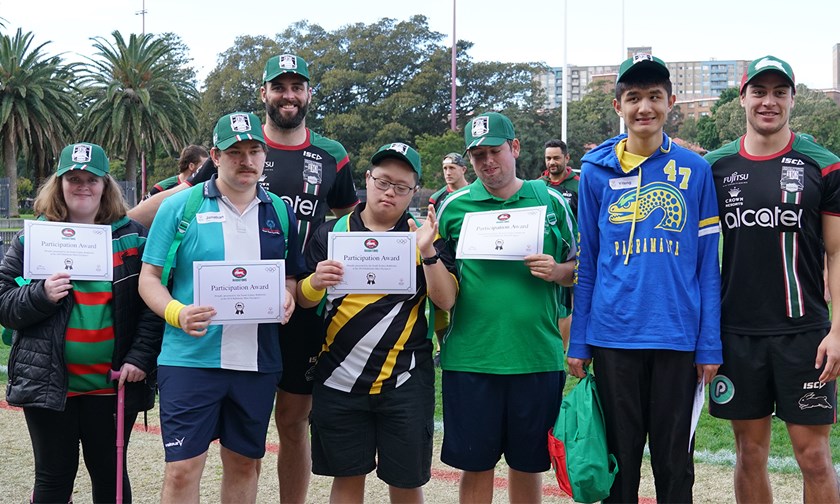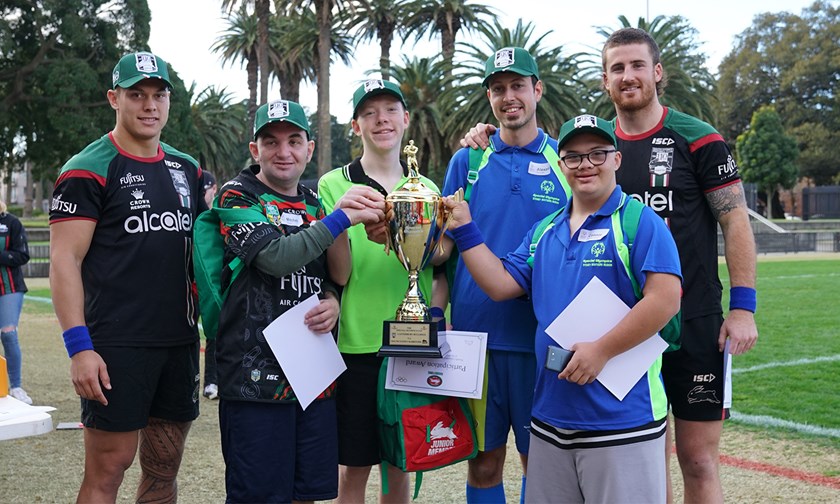 "We're very excited," said Fran. 
"It's going be a great game the Rabbitohs are up four games and the Bulldogs only two so it will be interesting to see whats going to happen on the day but I have to say I'll be putting my money on the Rabbitohs this year."
So make sure you get on down to ANZ Stadium to cheer on the Rabbitohs and a special cause to help make sport inclusive!