The South Sydney Rabbitohs are pleased to announce that Brydens Lawyers will be the official law partner of the Club beginning in 2019.
As the major front of jersey sponsor of the New South Wales Blues as well as the Wests Tigers, Brydens Lawyers have been involved in Rugby League for a number of years and are looking to continue their association alongside the Rabbitohs.
As part of the deal, Brydens Lawyers will be holding six legal clinics at Souths Juniors throughout 2019, and will be sponsoring the Club's weekly injury updates.
Principal of Brydens Lawyers Lee Hagipantelis was quick to align the common values held by both Brydens Lawyers and the Rabbitohs.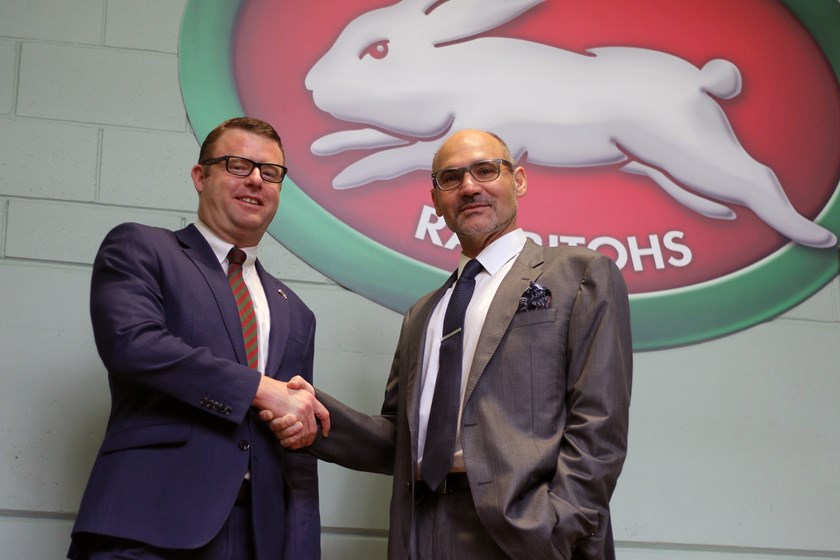 "South Sydney has always been somewhat of an enigma," Mr. Hagipantelis said.
"Although it is not necessarily in our geographic footprint, it is an area that we are very keen on exploring, and when the opportunity arose to partner with South Sydney, the Club itself, it was just irresistible.
"Brydens Lawyers has established itself as having a reputation for helping those in times of need, and it is a firm that identifies with ordinary Australians, and I think that is the core demographic of the South Sydney Club.
"We align ourselves with brands with whom we have a synergy that is one of honour and integrity, community responsibility and attachment, corporate governance and the like.
"South Sydney exhibits all of those attributes and qualities. We don't just sign on the dotted line because they put a contract before us for sponsorship."
South Sydney Rabbitohs CEO Blake Solly wholeheartedly agreed with Mr. Hagipantelis.
"We share that spirit of tenacity and working hard to get results," said Mr. Solly.
"Brydens have for over 40 years had a reputation for fighting hard for their clients and similarly, what our Members want is for us to fight hard to win games, and to succeed.
"There's no greater chapter in this Club's history than the fight back from being kicked out of the competition, and I think what Brydens have done for many years is fight back for people who have had an unfortunate accident.
"To partner with a company that has been so involved in the sport through not only sponsorship but time and energy, we believe partnering with them can not only benefit us but Brydens as well."