It's been a big week at the South Sydney Rabbitohs in the build-up to their Round 19 clash against the West Tigers this Saturday. 
With John Sutton being honoured for becoming the first Rabbitoh to play 300 NRL games and Dane Gagai celebrating his 150th NRL game, there were plenty of talking points throughout the week.
 A fellow Souths junior was one of the first to pay his tributes to the Souths history-maker this week: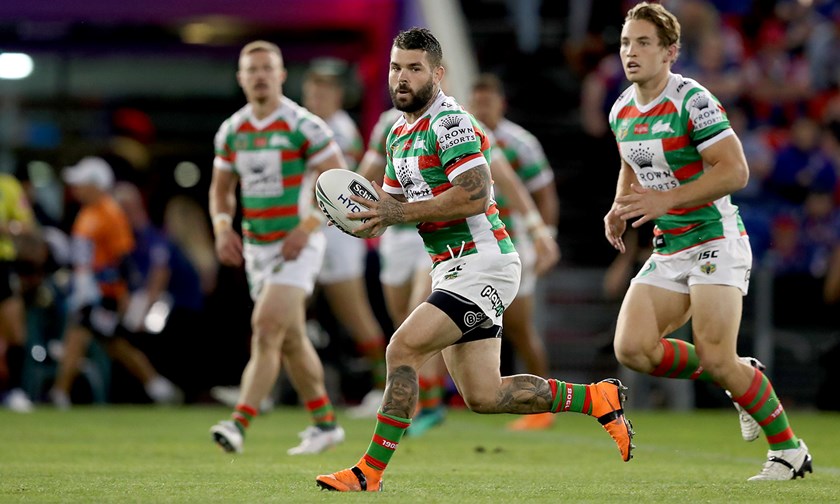 Adam Reynolds

"He's like a bottle of red. He only gets better with age. It's a pleasure to work alongside him. He's still got that hunger and drive to get better every day. To just see him work with young blokes as well is refreshing because that's how he was when I came through and he was a great mentor for me, he hasn't changed his ways."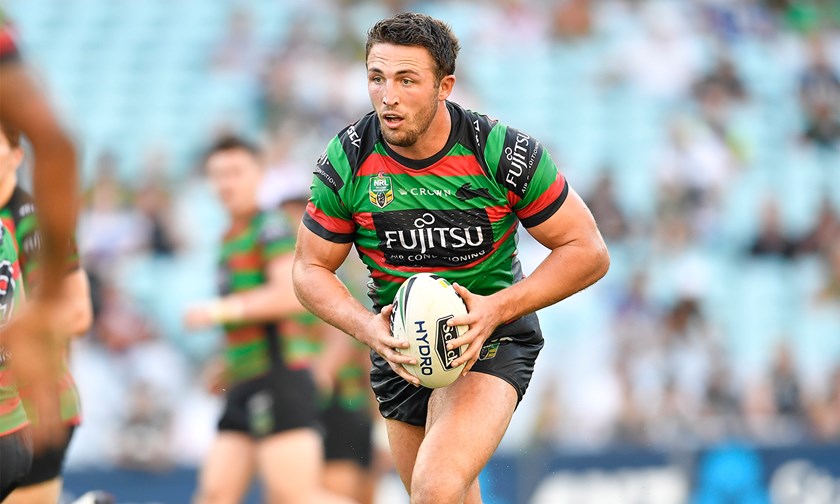 Sam Burgess

"It's also Dane Gagai 150th and on the other side of the fence it's Robbie Farah's 250th for the Tigers so there's a bit going on really. But at the end of the day its all about performance for us, you can't get caught up in too much of the emotion of the game we have to stay clinical and focus on whats important and for us that is performance."
Forward Sam Burgess got the ball rolling this week by stressing the importance of keeping a cool head during an exciting week for the Club.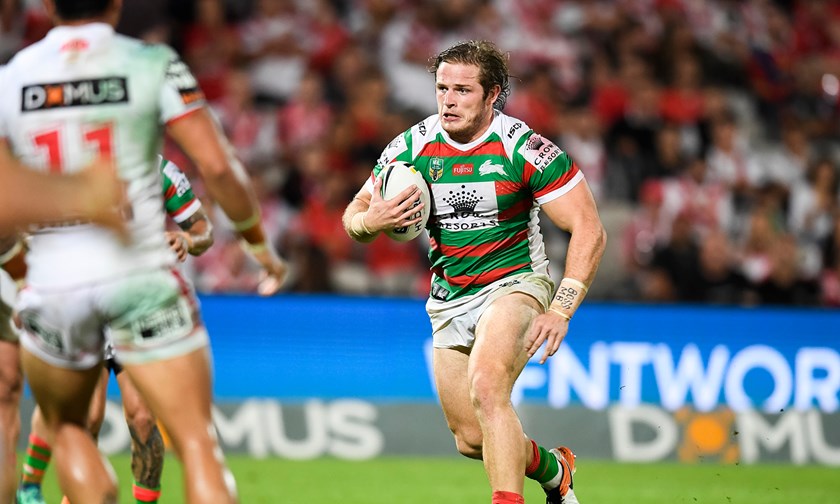 George Burgess

"He said that before I think he's just trying to take the attention way from his head. Have you seen his hair cut?"
Following Sam was his brother George, who had a more light-hearted approach to his media session. He had his own answer to his own personal form in 2018. 
George Burgess

"I've had a little bit of improvement just trying to narrow my focus during games I put in a lot of hard work during the preseason in trying to get it right, which has probably paid off a little bit."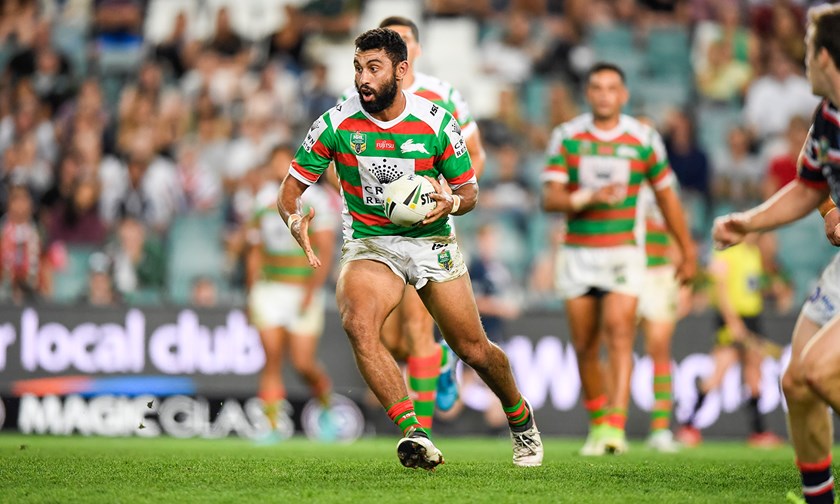 Alex Johnston

He is South Sydney, first player to reach 300 games for the Club is pretty massive, he's been the captain for this club when we won the grand final he's just been a role model for myself, it's massive for him, it's massive for the Club and his family.
Fullback Alex Johnston was as quick-witted as always, praising Sutton on his incredible achievement but also not missing the opportunity to throw some cheeky shade his way. 
Alex Johnston

"Since from what I can remember he's been playing the old man 'Reyno' said the joke earlier he thought it was his 300th birthday."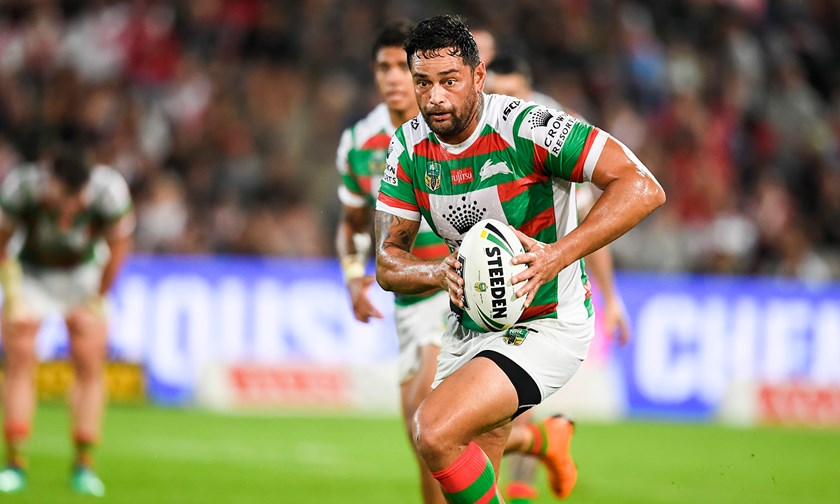 Todd Greenberg

"The fact he is the first Rabbitohs player to reach the milestone is a fitting reward for all his efforts."
Tributes have been flying in for 'Sutto' from left, right and centre with NRL CEO Todd Greenberg also passing on his congratulations.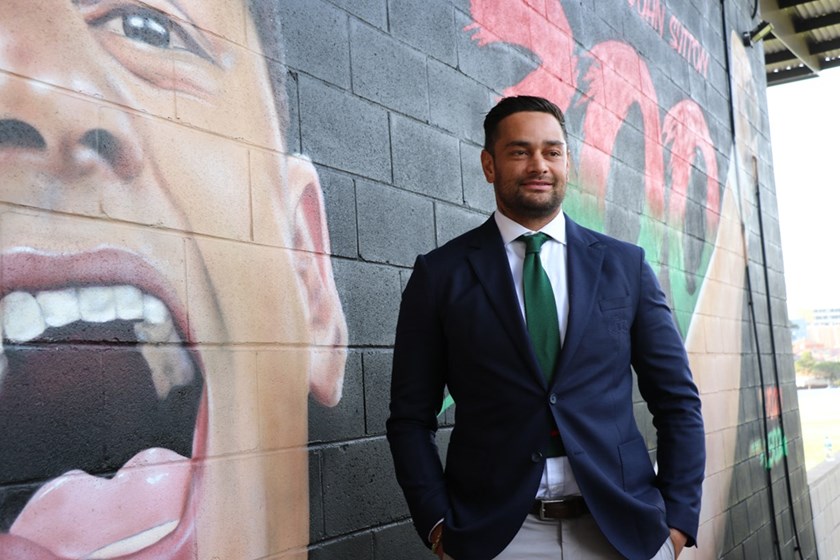 Moving down to yesterday's unveiling of the John Sutton 300 game mural, the man of the moment struggled for words as he explained to onlookers how he got caught up in the emotion.
John Sutton

"It was amazing looking at it I looked over at mum when I was making my speech and she was crying and then she got me."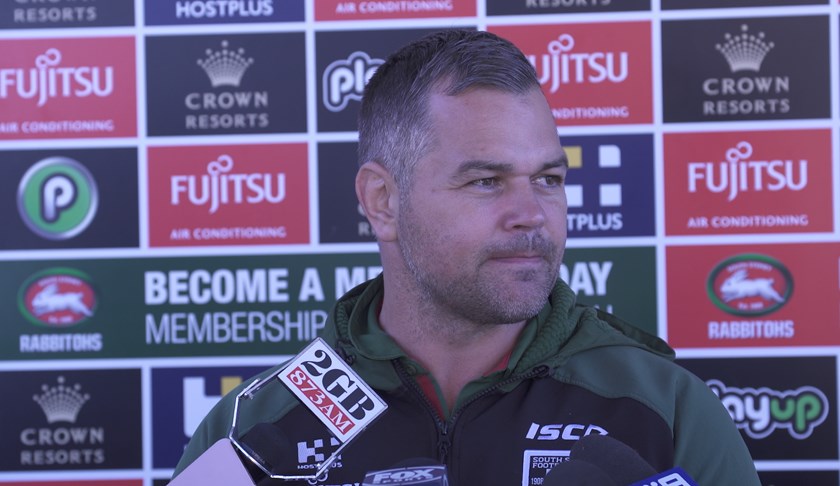 Anthony Seibold wrapped up the week's media commitments by adding his tributes to Sutto - but it was another line of questioning which got Seibs fired up ahead of a meeting with the Tigers, and their recent recruit from Souths - Robbie Farah.
Anthony Seibold

"I've heard that in the media he's been quite vocal in knowing what we do, and giving our game strategy to the coaching staff over at the Tigers. There's a fair bit of pressure on Robbie, he's coming up against a group of guys he knows well - but we know Robbie's game as well. I really enjoyed working with Faz, we had a great working relationship, a lot of mutual respect there, so we're prepared for Faz to play his best footy. But on the flip side, there's a fair bit of pressure of Faz I think at the moment because he's been quite vocal in the media."