Mark Nicholls may be no stranger to long distant moves but the South Sydney Rabbitohs signing is confident that his next brave career decision will be a success.
Having been in and around the first grade scene for six years, Nicholls joins Souths from Melbourne Storm, where he featured in nine games throughout the 2017 season.
With another 19 appearances under his belt over a four-year spell with the Canberra Raiders, the 28-year-old is determined to finally see his name in the starting line-up at some stage in 2018.
"I just want to play consistent NRL," said Nicholls.
"I've been around for a few years now and sort of been on the fringes so I want to cement my spot and hopefully start a game, which I've never done in the NRL, so that's my goal for the year."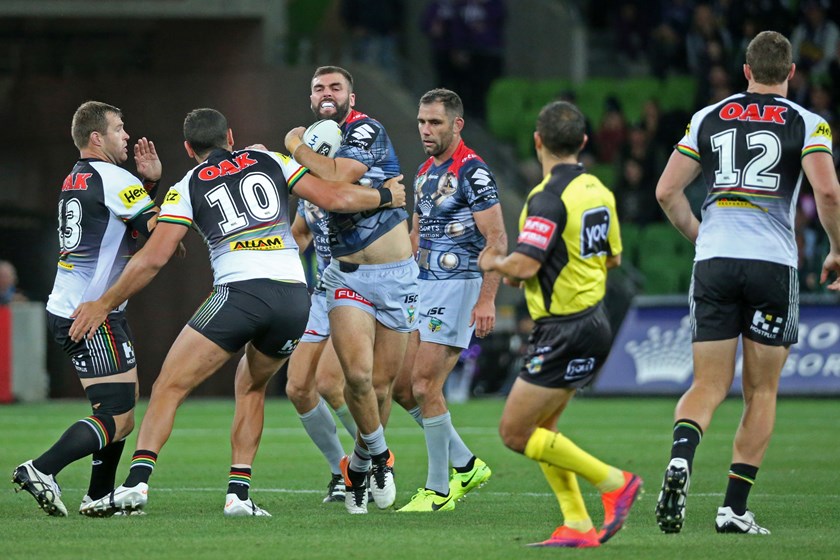 Nicholls is already accustomed to big moves having previously made the decision to leave Canberra Raiders to join Melbourne and the transition from Victoria to New South Wales has been no different. However the front rower is determined to make it work this time.
"It's been an interesting one. I came back a few weeks late, with the Storm finishing so late in the season so I came back a few weeks after the rest of the squad," said Nicholls.
"I was actually driving up from Wollongong for the first fortnight, which was a bit of a pain, but since then it's been good.
"I'm feeling fit and strong and just trying to work hard and try to impress the coaching staff."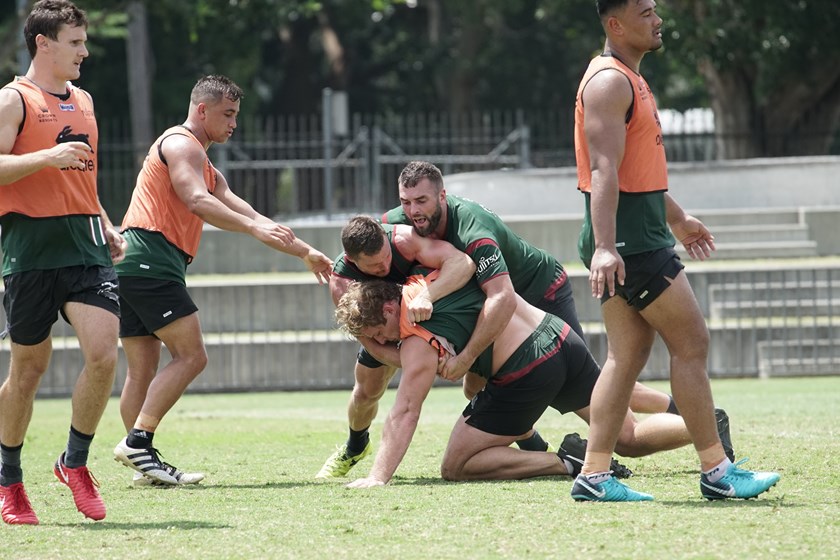 Nicholls pledged his allegiance to the Rabbitohs following a brief call with Head Coach Anthony Seibold and, after a look at our impressive 2018 roster, he knew he had made the right decision.
"Anthony called me just after he got appointed as Head Coach role here and told me that he wanted me to come here," he added.
"I had a look at the roster and saw there was still a lot of players who won the premiership here a few years ago, a lot of good players in key positions in the spine, and a lot of young talent coming through who played a bit of NRL."
While the move may have been a challenging one, Nicholls has found Souths to be a home away from home with a few country products and former Storm players amongst the 2018 roster.
"It's definitely helped the adjustment knowing a few boys and a few friendly faces, obviously being a country kid there is a few country boys who I get along with," said Nicholls
"Everyone has been really good. At this time of year it's always hard but I've enjoyed a lot more than I thought I would."
2018 is a big year for many players and Nicholls is hoping to make it a year where he really stamps his name and game on the NRL.
"I'm just trying to learn as much as I can off the coaching staff, be a player that boys want to play with and try to improve every session so that I can put my case forward for a spot in the 17 come round one."