South Sydney Rabbitohs prop Zane Musgrove has returned to training with a new lease of life after gaining his first representative cap with Toa Samoa in the 2017 Rugby League World Cup.
Musgrove may have only played one game in the World Cup but was grateful for the opportunity to represent his family heritage and gain his first representative experience.
"It was a great experience to make the Toa Samoa team and represent my family and my culture," said Musgrove.
"My family are proud and it was a great experience to just go into a different environment, to see what it was like and mix and mingle with other players because I was so used to being with the Souths boys."
The 21-year-old, and the youngest in the Rabbitohs' prop rotation last season, says that he has returned to a Club with a great atmosphere at training, refreshed with new faces and a newly appointed coach in Anthony Seibold implementing a fresh approach to training.
"Pre-season is going good. It's a great vibe around training. 'Seibs' is kind of bringing in his perspective on things at training."
Zane Musgrove

"We're all buying into it and knowing 'Seibs' from last year, I've got a great relationship with him."
"It's good, all the boys bring a good vibe at training and I'm looking forward to the season."
The 21-year-old is looking to build on his form against the Wigan Warriors in the International Double Header and St George Illawarra in the Charity Shield in Mudgee next month.
The matches, he says, will be the next step to get himself primed for the regular season.
"I can't wait for those two trials for us before the season kicks off," added the front-rower. 
"I'm just looking to put my best foot forward and get my body right for those games and the upcoming season."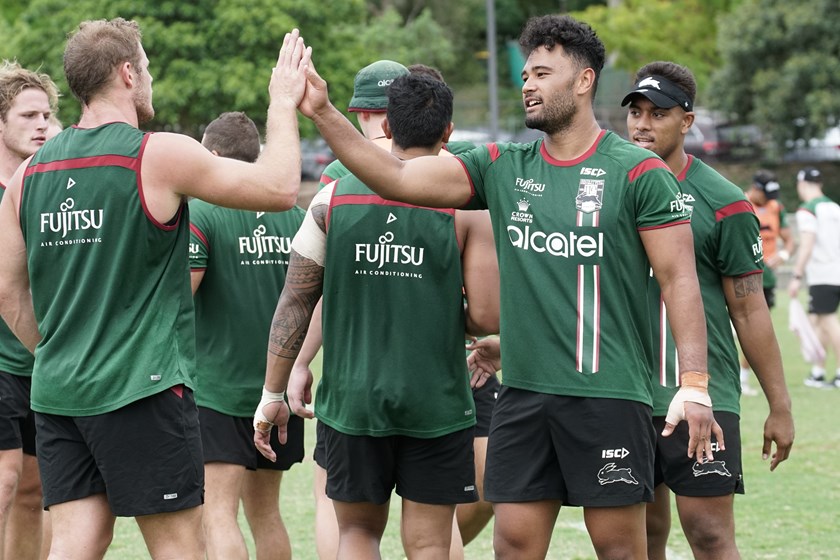 After ticking off a big personal goal of representing his family and the Samoan community just a couple of months ago, Musgrove has now set his sights on performing in Red and Green, and is looking to improve on his 27 NRL games to make 2018 his best season yet.
"[I want] just to play consistent footy," said Musgrove.
"I felt last year I sort of lacked that a bit and I just want to get some consistent footy under my belt and get more game time."