Chris Basedow is still alive today, and it's all thanks to a South Sydney Rabbitohs hard hat.
Chris, a 'mad-keen Bunnies supporter', was given the hat as a gift from another hardcore Rabbitohs follower - his sister-in-law Millie.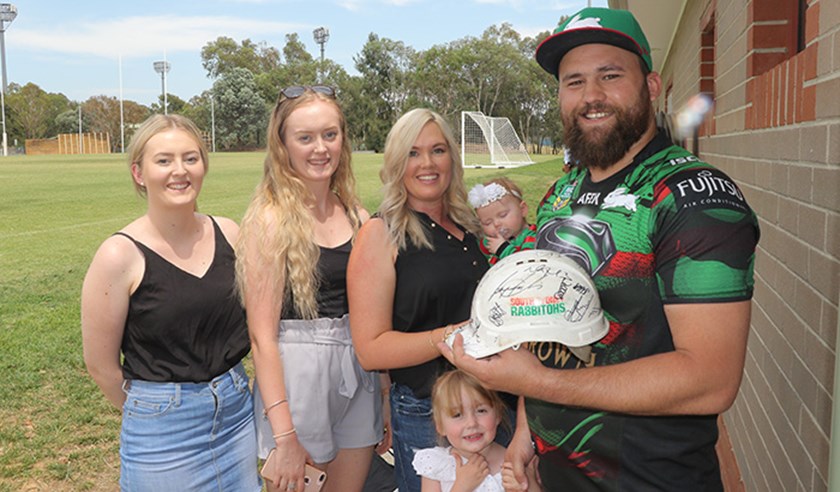 Chris' life changed in February 2017 when he was injured in a workplace incident where, in his words, his head was crushed by a 300kg plus lump of steel.
He sustained multiple skull fractures, his left-eye socket was crushed, requiring face-off surgery and he has been left to deal with a traumatic brain injury with post concussion syndrome.
The specialists and surgeons in his hometown of Canberra have been amazed at his survival and, while the Rabbitohs were training at the Australian Institute of Sport, Chris and his family made it along to visit.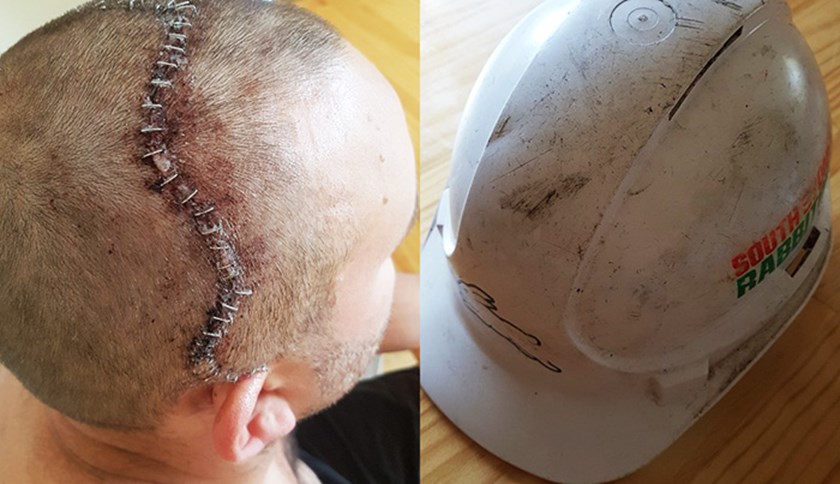 The team did not hesitate to sign what is now an even more cherished hard hat, which Chris says will take pride of place in his home.
"It's going straight on the wall of my man shed - I won't let it out of my sight," said Chris.
"It was amazing to fulfil a dream to meet the team, and get my hard hat signed."
Everyone at the South Sydney Rabbitohs wishes Chris all the best for a healthy recovery.