We take you back to when Sam Burgess ran on for his 100th Rabbitohs game and Keary reached his 50th!
Burgess made his NRL and Rabbitohs debut in Round 1 of the 2010 season against the Sydney Roosters, before going on to play an integral role for the Club in the forwards, playing in multiple Finals Series' as well as the 2014 Grand Final.
Keary meanwhile made his NRL and Rabbitohs debut in Round 12 of the 2013 season before cementing his spot in the Club's halves – also playing a role in the 2014 Premiership win.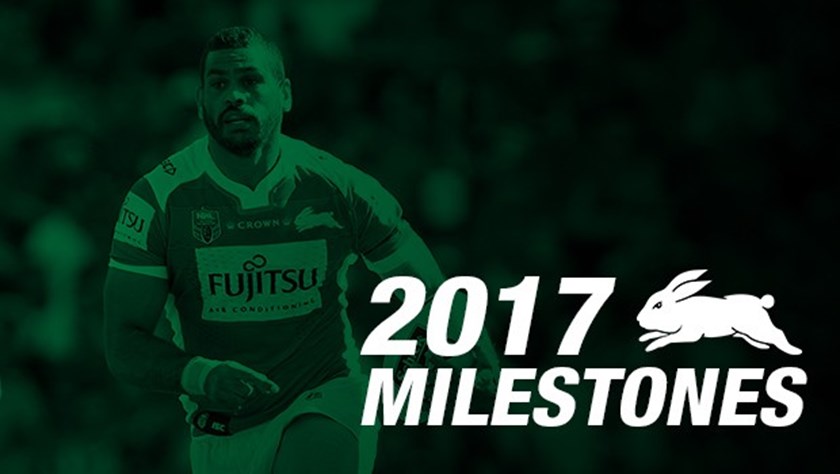 One proud Rabbitoh who knows all about reaching milestones, is Club record holder for the most first grade games played, John Sutton.
Speaking to Rabbitohs.com.au, Sutton said that he is proud of the efforts of both Burgess and Keary.
"It'll be a special moment for them for sure," said Sutton.
"To play one first grade game is a huge achievement, so to get to 50 or 100 is certainly something they'll be pretty proud of. All the boys are proud of them and to be able to do it with such a great Club just adds to it.
"It's pretty special for myself to think that we've all gotten to play together and are reaching those milestones. It's unfortunate that I can't be out there with them.
Rabbitohs Head Coach, Michael Maguire, has previously spoken about the importance of milestones within the proud Club.
"All those milestones are always very special for any player," said Maguire.
"Any time someone notches up something special, we obviously celebrate that and that's one of the things that makes our organisation the place that it is."