He may have been the last of the Burgess quartet to arrive at South Sydney, but Thomas Burgess has proved to be one of the most consistent forwards at the Club since his debut.
I still remember his first NRL match against the Eels in Round 15, 2013.
It was a wet, overcast Sunday afternoon at ANZ, and Souths triumphed 30-10 in a clinical display. Thomas put in a solid performance as well, threatening the defence with each touch of the ball, nearly barging over the line a few times and making his presence in the team felt.
Ten weeks later, he made history along with his three brothers - Sam, Luke and George - as they became the first set of four siblings in over a century to play a first-grade match in the same team.
The next year, he became a Premiership winner. 
It's easy for spectators to bunch the Burgess brothers together - after all, they all play in the forwards - and particularly for twins Thomas and George.
But if you look closely, and particularly over the last few seasons, you can see that Thomas has developed into a no-nonsense, hard-working player. 
His stats in 2018 prove he is coming into his prime as a player at 26. In his best season to date, Thomas played all 27 matches (his most in a season) and scored 5 tries (again, the most in a season for him so far), which included a double against the Sharks in Round 13.
His numbers continue to impress, on average running 115 running metres and making 23 tackles in 46 minutes. With front-rowers known to mature later in their careers, it's exciting to see what he can produce over the next four seasons at the Club.
In the last three seasons, Thomas has played all but four matches as a starting front-rower, showing his growth as a bench impact player to a senior member of the squad.
Thomas Burgess

I don't like to beat around the bush - we're here to win Premierships. Souths has a great history of winning Premierships and winning them in bunches and that's one thing we want to do.
He's also progressed into representative football, playing 23 matches for England, including all of their games in the 2017 World Cup, as well as making an appearance for the World All Stars in 2016. 
In last year's pre-game lineup reaction show before the preliminary final, Rabbitohs Player Evaluation & List Manager Mark Ellison pointed out some of the unseen efforts Thomas made late in the semi-final victory against St. George Illawarra.
In the 67th minute of the match, with the scores locked up at 10-all and the Dragons attacking the line, Burgess made three try-saving tackles in a row. To cap it all off, he then continued his effort on the last tackle, preventing Ben Hunt from kicking a field goal with applied pressure.
Eventually, it was our own halfback Adam Reynolds who kicked a match-winning field goal, evidence that those unseen efforts go a long way in Rugby League. 
And let's not forget the Thomas Burgess off the field.
When I first began interning at the Club in 2017, he was the first player I had the chance to interview - and it was fair to say I was pretty nervous. 
Here I was about to interview an NRL superstar and international player, not quite sure what to say or how to say it, without much time to think about anything. 
But to his credit, Thomas insisted on just having a normal conversation. All nerves had dissipated, and it turned out to be a great first interview.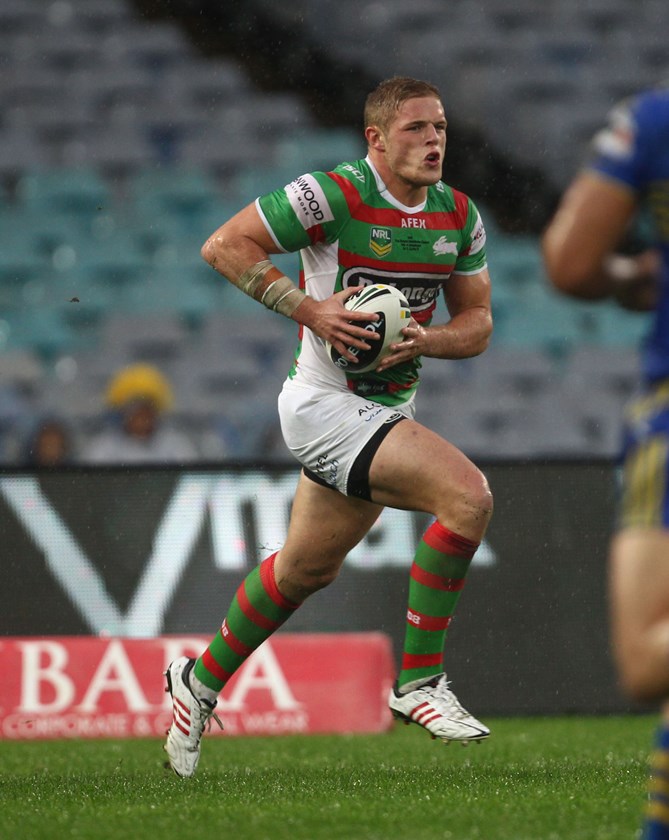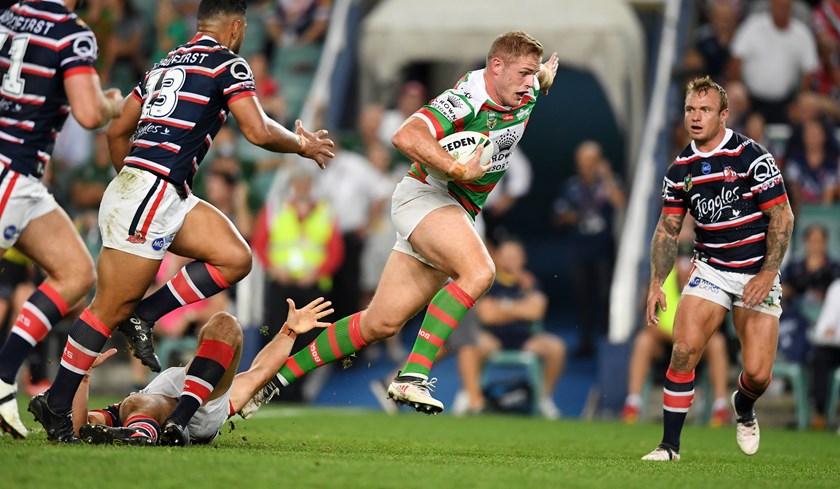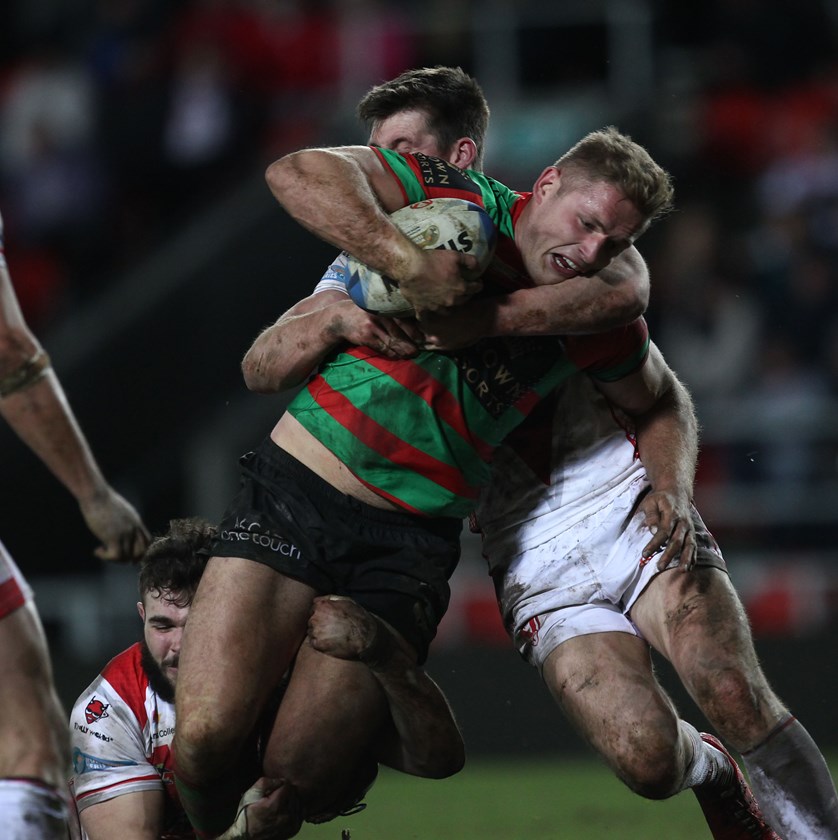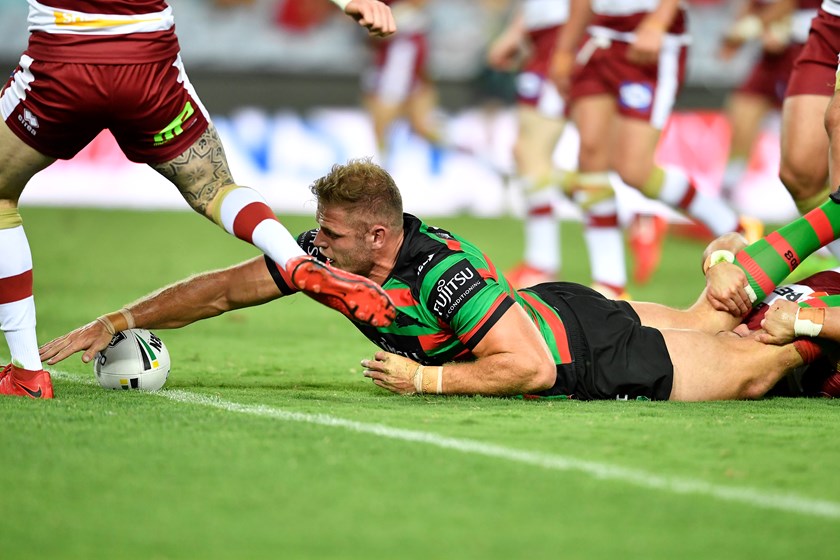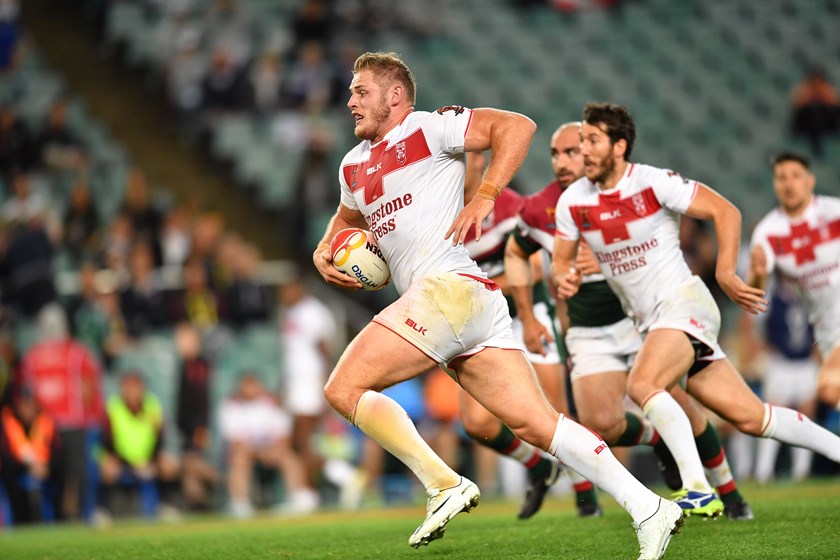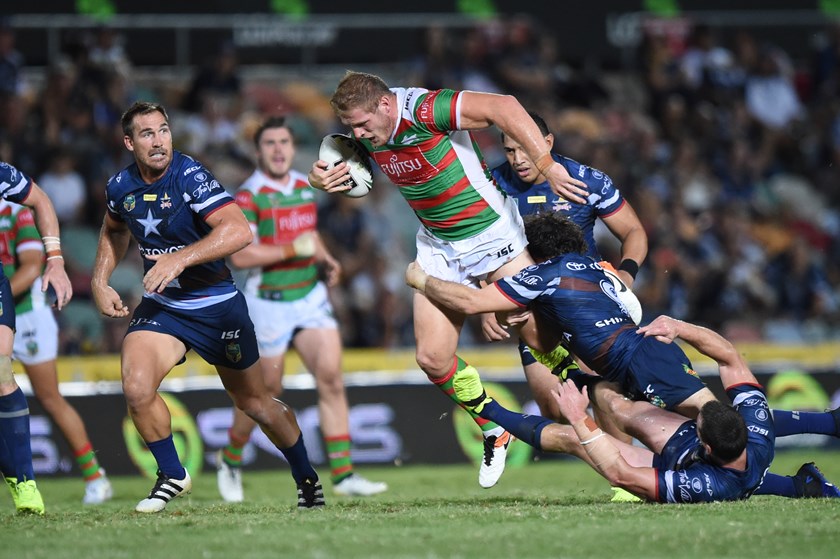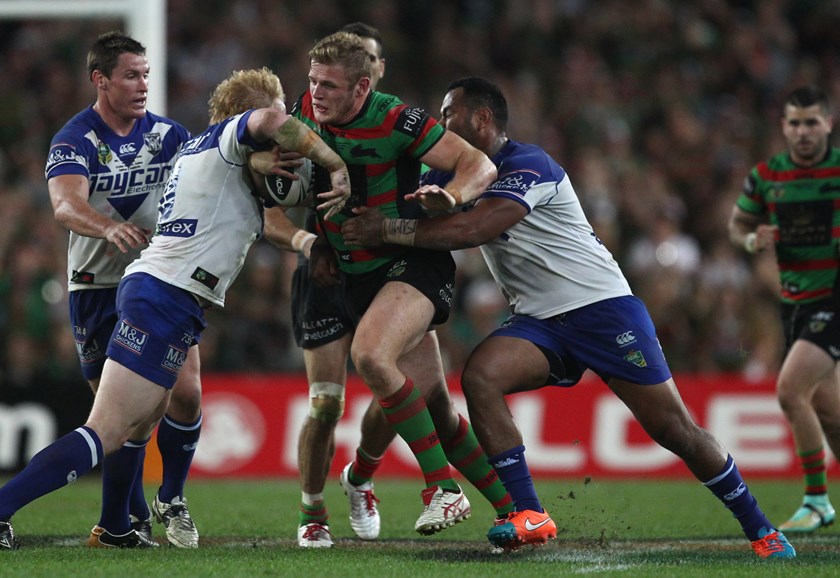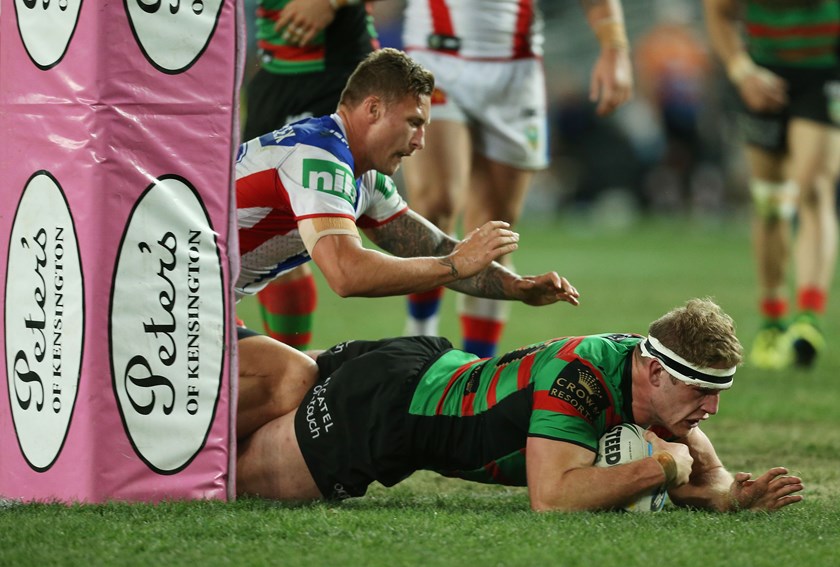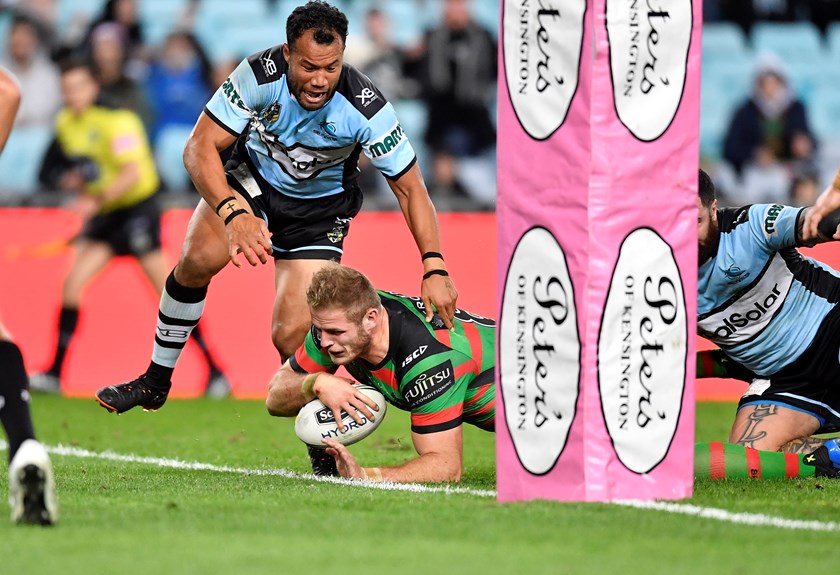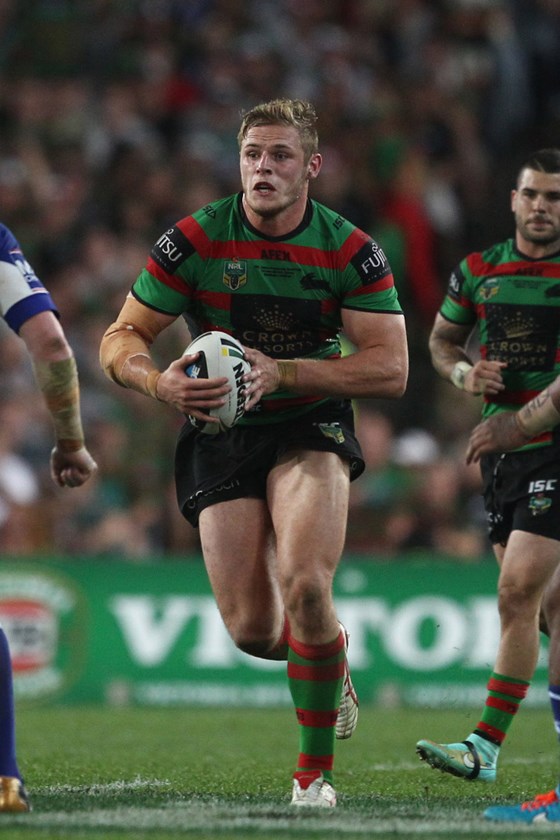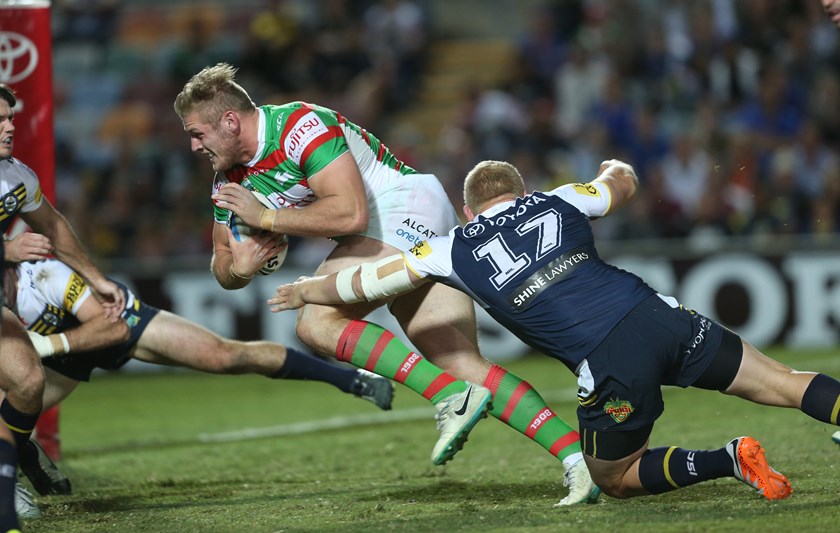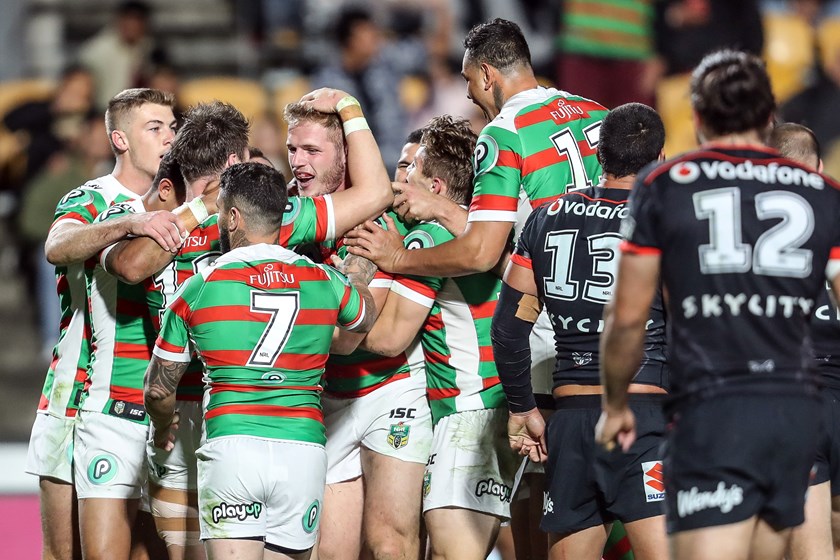 And after speaking to him on his re-signing, it was great to hear the passion he has for the Club.
"Souths is all I know, and I'm really pumped to be signed up long-term now," he expressed.
"They gave me a chance when I came to Australia for the first time, and six or seven years down the track I'm still enjoying my football here and I wouldn't want to play anywhere else.
"I've loved being at the Club from the start. Having family here helped, and I suppose it is my extended family now, but that's how I see the Rabbitohs and I'm really pleased to extend on and hopefully I finish my career here.
"I don't like to beat around the bush - we're here to win Premierships. Souths has a great history of winning Premierships and winning them in bunches and that's one thing we want to do.
"We've got the team to do it."
He's won a Premiership, played 119 NRL games for the Club and has now re-signed until the end of 2023, which will make his career in Red and Green over a decade long. 
I think it's fair to say that Thomas Burgess has certainly made a name for himself.