After being selected to represent the Australian Schoolboys in July, Souths Junior, Lachlan Gale, is keen to rip in on Sunday against the Junior Kiwis.
The South Sydney local and Mascot Junior has had plenty of footy under his belt in 2019, including both SG Ball and Jersey Flegg honours.
While he won't be lining up in the Flegg Grand Final to take on Canberra this Sunday, Gale will be trading his Red and Green stripes for a Green and Gold jersey on the same day.
"It's a big honour to be selected for my country," Gale said.
"I really feel my game has gone to the next level since playing 20s though. Benny [Ben Rogers] has really helped me with the little things and given us forwards a lot of attention, which makes a difference."
Being a prop, the teenager isn't afraid to mix it with the big boys even if that means squaring up with players two years older.
"I love the contact, I love the intensity of the game," he said.
"The step up [to Jersey Flegg] from SG is massive, but there's no doubt it's helped me - helped me for this game even."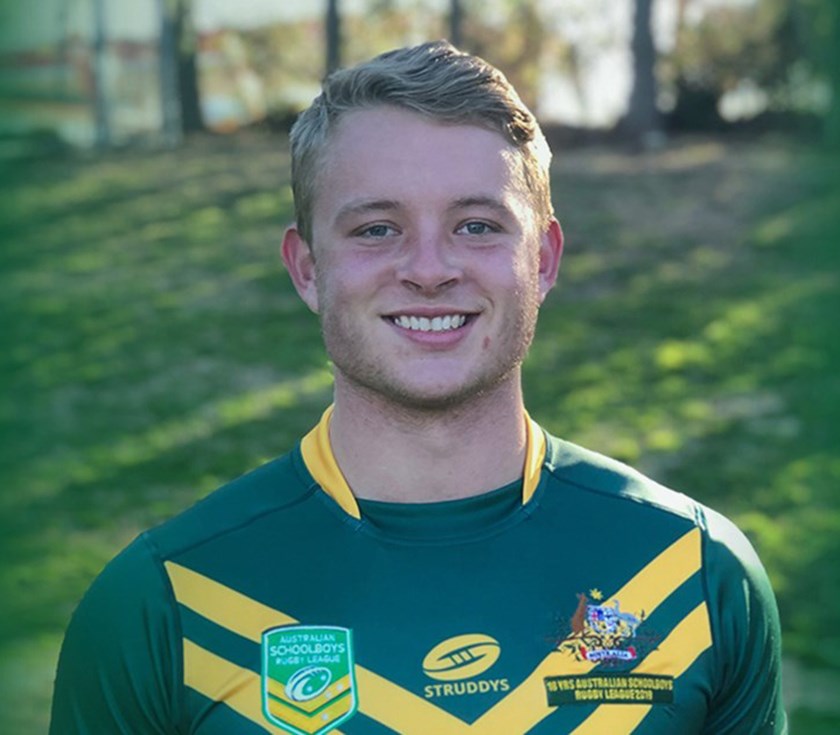 Gale says he's gained confidence from these experiences and he also feels as fresh as he's been all season, after having a bit of time off the field.
"It's been good to take a couple weeks as I haven't really stopped since November after going from SG Ball to the twenties," Gale said.
"They gave me a break at Souths and I really do think it's helped me - Just to give my body a bit of a rest before I came up here."
"I've still been rolling the legs over though."
Gale knows he'll have a job on his hands and is no stranger to the New Zealand pack, with most of team coming from the Warriors - the team he made his Jersey Flegg debut against.
"I've come up against them a few times," he said.
"They're a big and mobile pack, with a lot of skill."
While Gale's immediate focus is on Sunday's international fixture, the front rower is loving his time in Redfern.
"I couldn't ask for much more," he said.
"They're [Rabbitohs] are my junior club and I have so much pride when I put the jersey on - I love the culture."