There were mixed results from this week's Round 2 of the UNE Harold Matthews and UNE SG Ball, with the Harold Matthews side going on with a 32-24 victory while the SG Ball were defeated 30-6.
The Harold Matthews side completed a see-sawing contest, with both teams holding the lead for periods of time, before taking the lead in the last half-hour to complete a strong win. The side now sits third on the ladder, just behind their opponents this coming week, the Penrith Panthers. 
South Sydney Rabbitohs 32 (Joshua Mocevakaca, Faresa Palu, Joseph Suaalii, Terrell Ka, Luca Ace-Nasteski tries; Joseph Nohra 3 goals)
def
Canterbury-Bankstown Bulldogs 24 (Solomone Saukuru, Pharell Zimmerman, Natrell Tawa tries; Trieste Winitana 3 goals)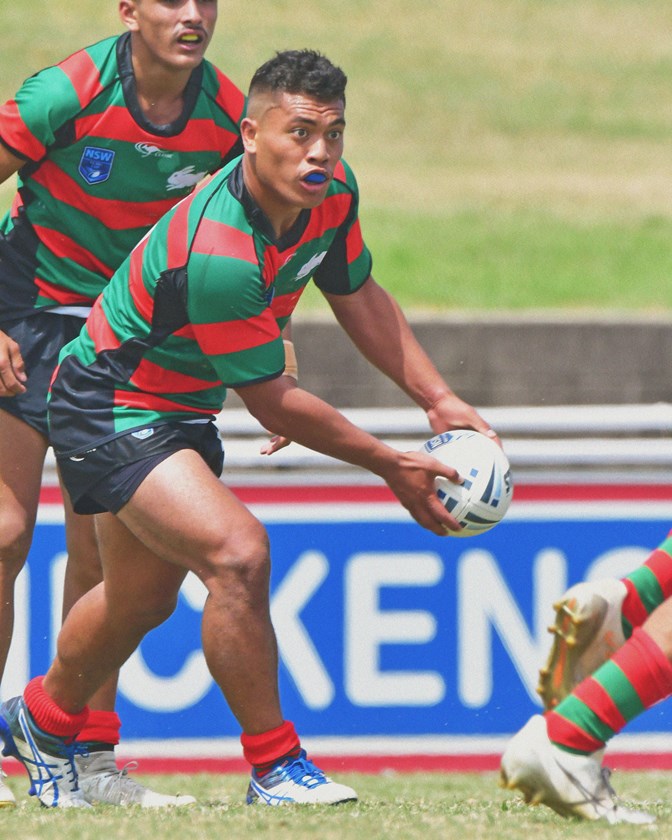 The SG Ball were unfortunately defeated 30 points to 6 against a strong Bulldogs side, with young half Bradley Zampech the only try-scorer. They too will take on the Penrith Panthers this coming week, and currently sit at 11th on the ladder. 
Canterbury-Bankstown Bulldogs 30 (Compton Fuatimau, Khaled Rajab, Issam Merhi 2, Aufaga Autagavaia, Manoa Veikoso tries; Khaled Rajab goals) 
def
South Sydney Rabbitohs 4 (Bradley Zampech try)
Members and supporters will be able to witness both teams play this Saturday 23 February at the John Sutton Testimonial Match at the Metricon High Performance at Redfern Oval, with all grades (Harold Matthews, SG Ball, Jersey Flegg and NRL) playing against the Penrith Panthers. 
| | |
| --- | --- |
| Date | February 23 |
| Venue | Metricon High Performance Centre, Redfern Oval |
| Gates Open | 12:30pm |
| Harold Matthews Kick-Off | 12:40pm |
| SG Ball Kick-Off | 2:00pm |
| Jersey Flegg Kick-Off | 4:00pm |
| NRL Kick-Off | 6:00pm |