The South Sydney Rabbitohs have unveiled a mural at Kensington Park to recognise the achievement of their longest serving player John Sutton, who will play his 300th game for the Club this Saturday 21 July. 
Sutton will become the first ever South Sydney player to reach the 300 game milestone for the Club in its 110 years history. 
Friends, family and work colleagues from all around came to pay their respects to the outstanding service Sutton has given to both his Club and for the game.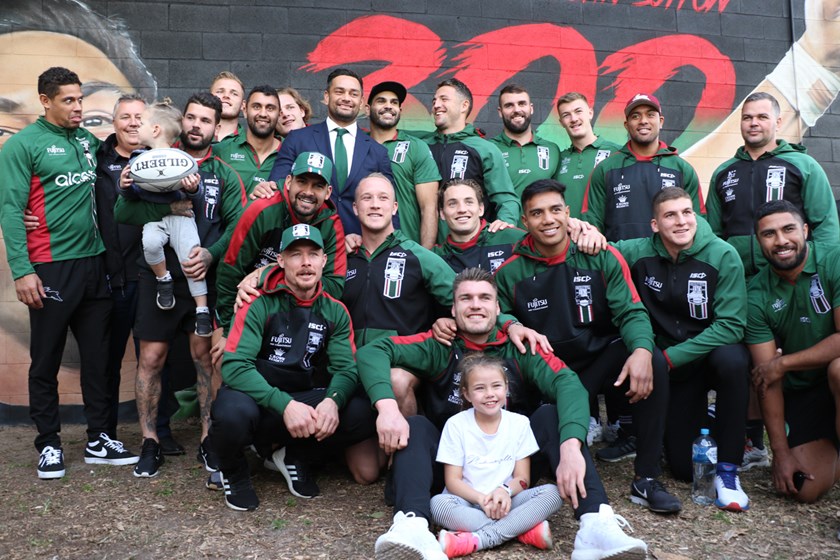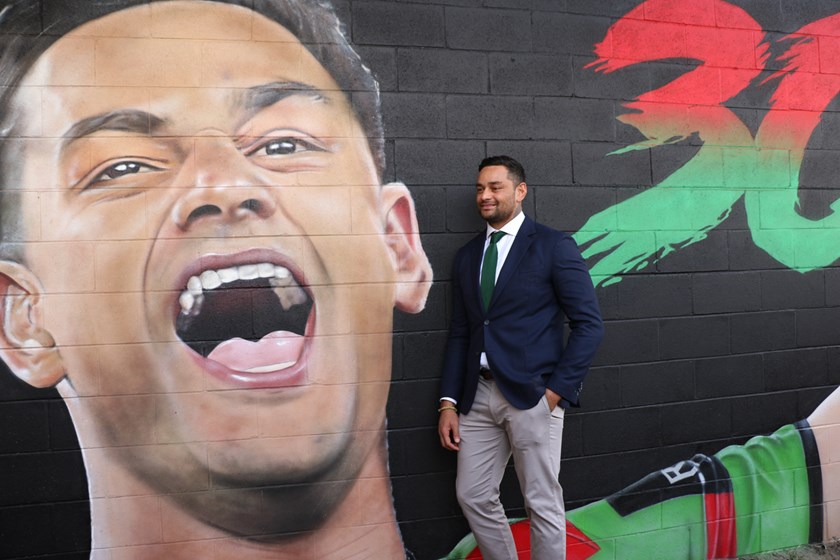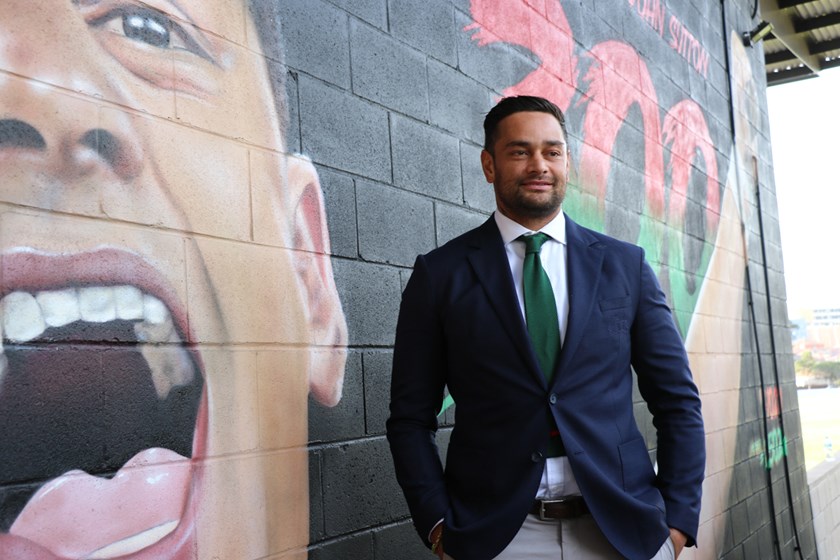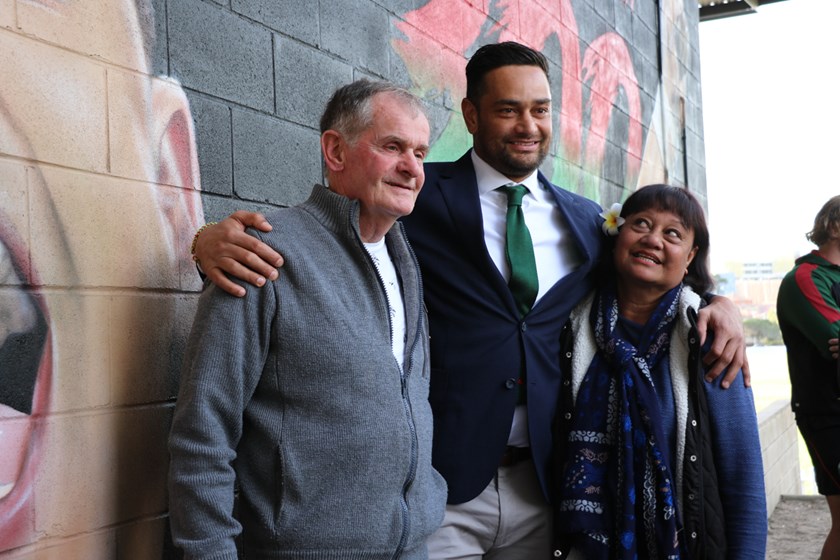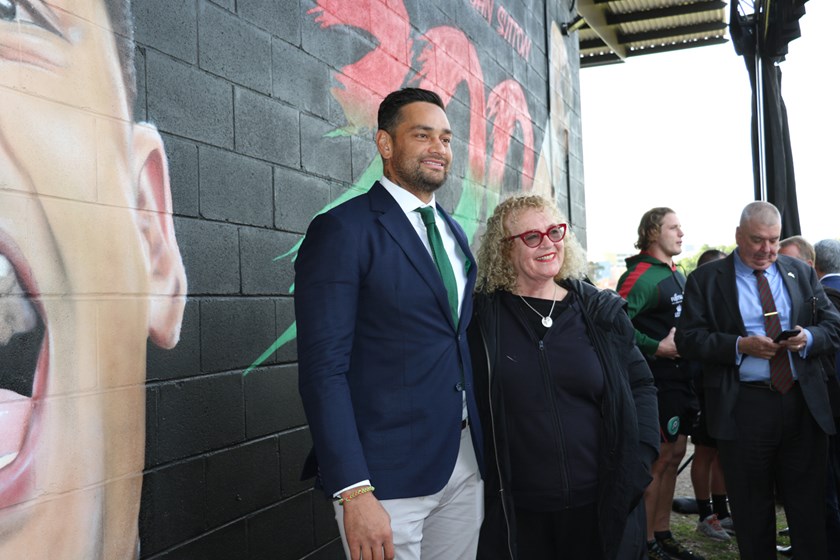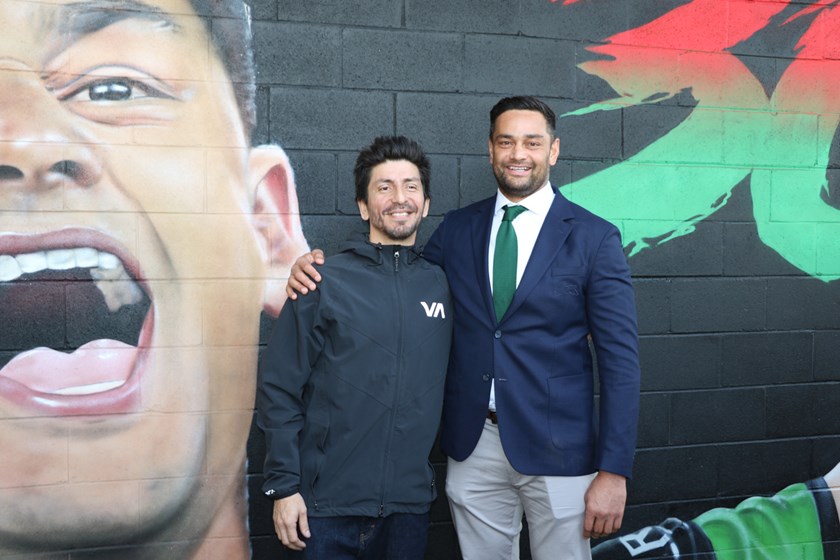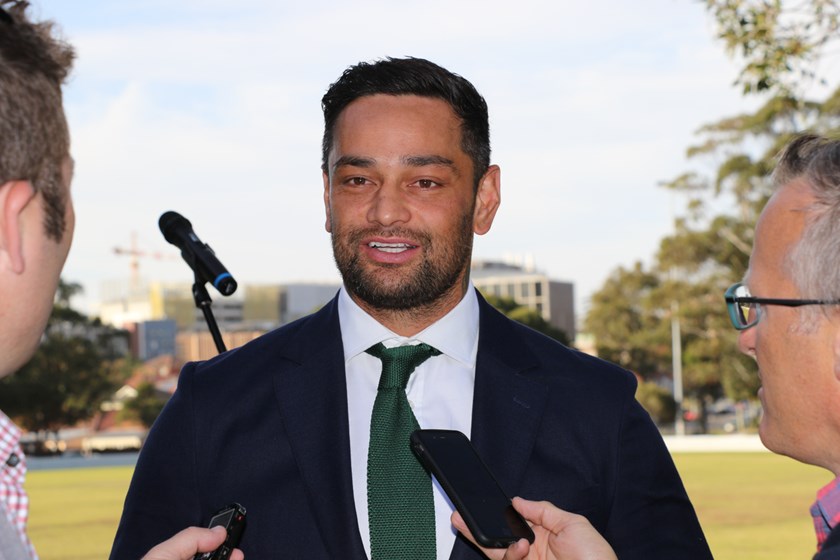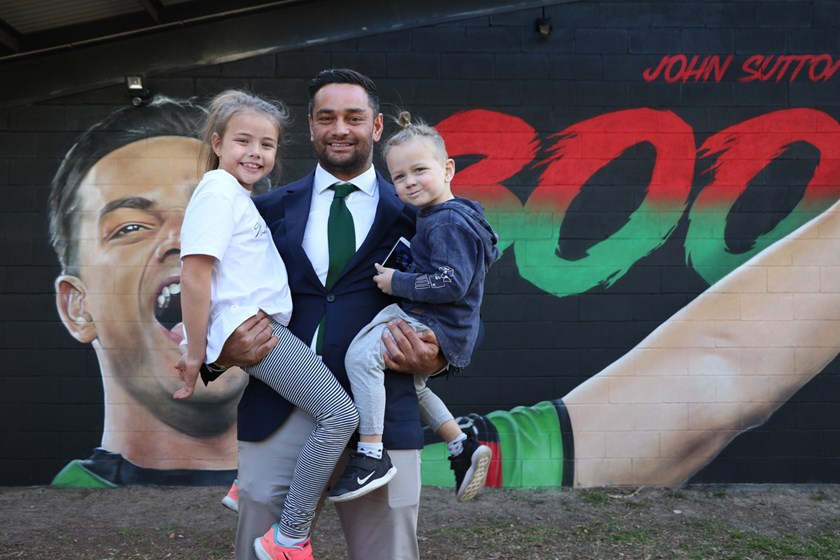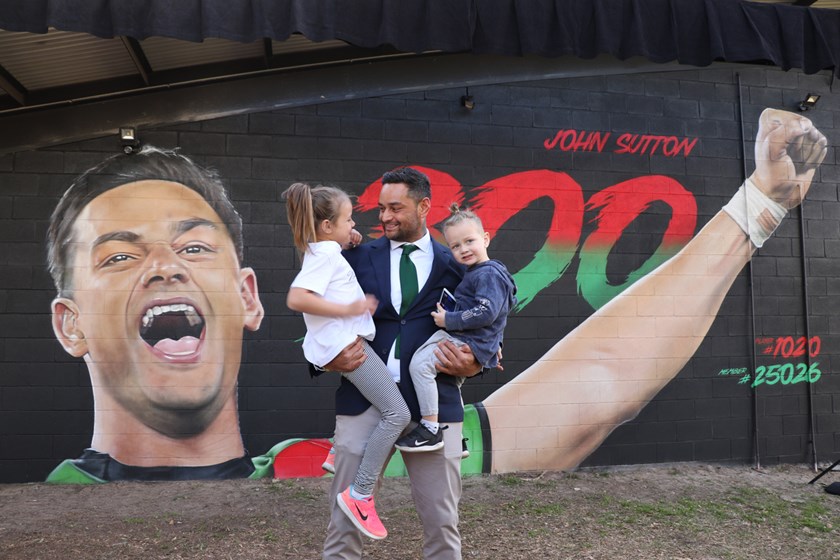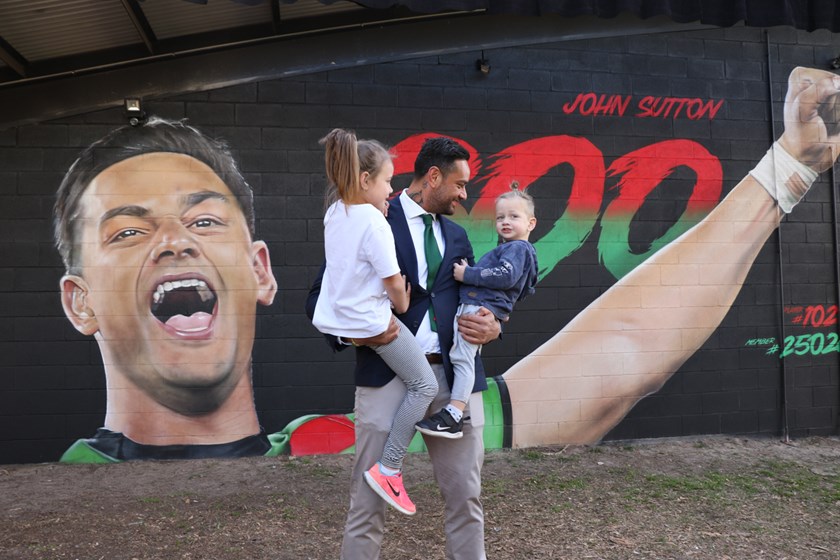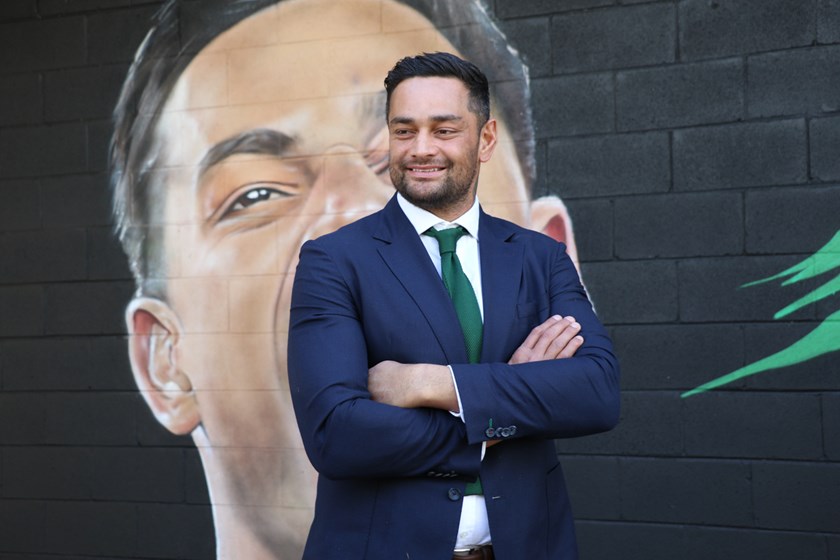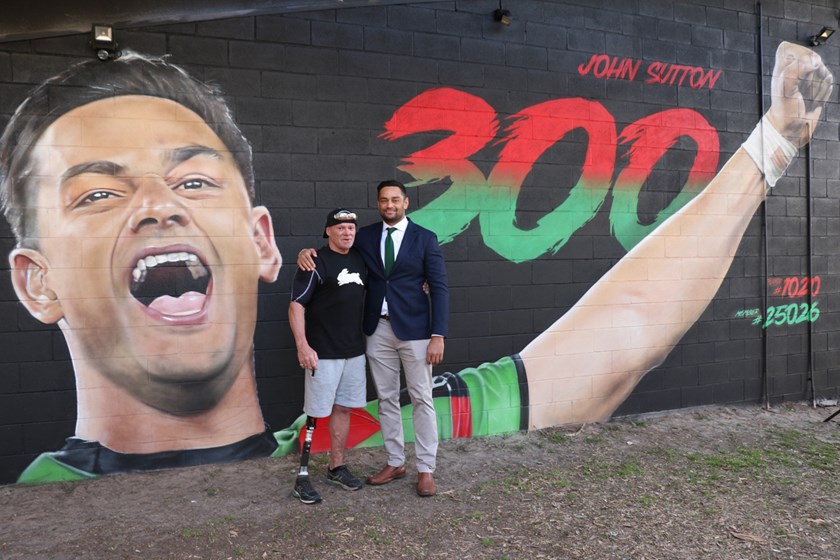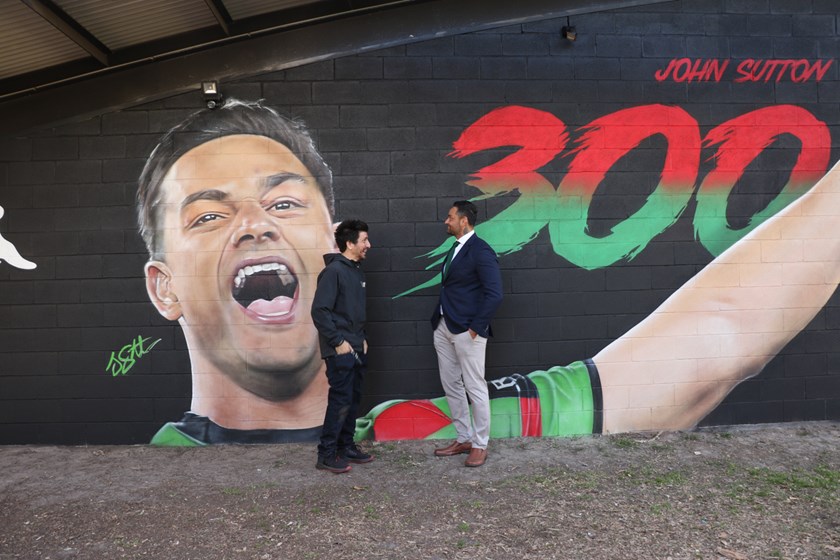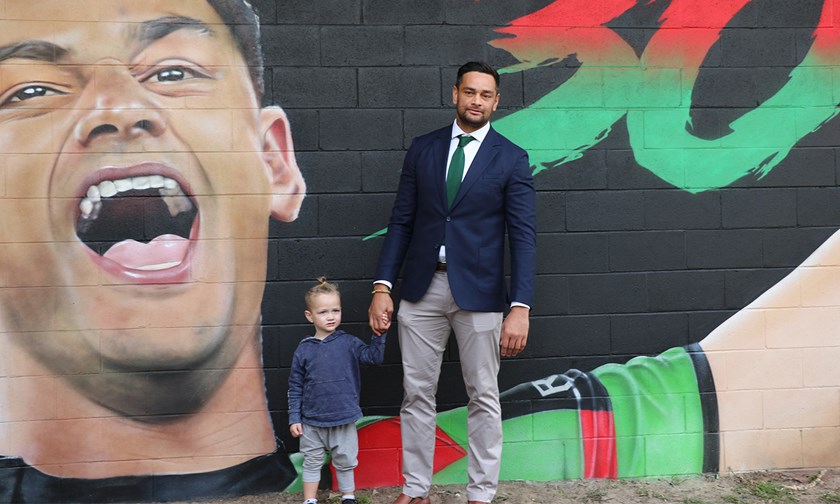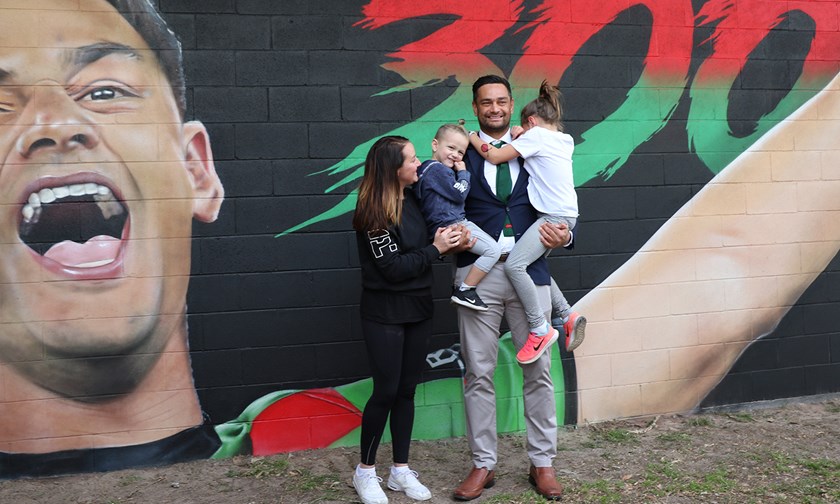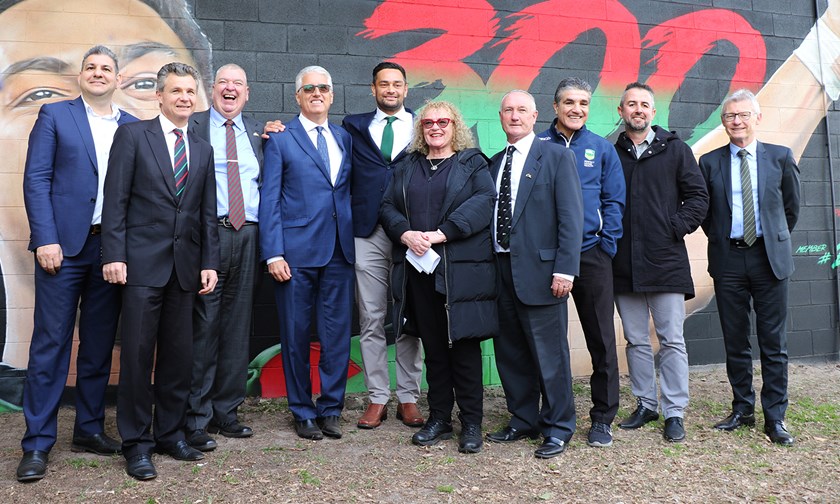 Among those who attended were keynote speakers, Councillor Lindsay Shurey, Mayor of Randwick, Keith McCraw, President of Souths Juniors Keith McCraw and South Sydney Rabbitohs Chairman Nick Pappas. 
Starting off proceedings was Councillor Shurey, who thanked Sutton on behalf of the community.
"John is South Sydney born and bred and embodies what it means to be a Rabbitoh," said Councillor Shurey.
"Everyone in the local community is extremely proud of John's achievement, so on behalf of everyone at Randwick City Council we congratulate John and his family on his achievement."
A man who has seen Sutton's rise from the beginning to its current form is Souths Juniors President Keith McCraw.
"I've been very fortunate as the presidents of Souths juniors that we've had some highlights and two of the biggest ones have been involving 'Sutto'," said Mr McCraw.
"In 2014 when he lifted the Provan and Summons trophy and here now celebrating 300 games."
Finally, wrapping up the keynote speakers was Rabbitohs Chairman Nick Pappas who likened Sutton's career to the rise of Club. 
"Today's a great day for 'Sutto' and his family, we couldn't be prouder of that family's achievement because johns story will be interwoven into the history of the Rabbitohs," said Mr Pappas. 
"'Sutto' in many ways your career has reflected the trajectory and path the Club has followed since 2004, we started together with a few bumps on the way and we got through them together both the Cub and you and we got to the pinnacle in 2014 when you held the trophy aloft."
An emotional John Sutton then took to the stage to thank all those who have supported him throughout his stellar career.