It takes a special strength of character to break into professional sport, raw talent and skill doesn't always cut it. Luckily for South Sydney Rabbitohs new recruit Kurt Dillon, hard work and strong willpower is his bread and butter.
Sitting down with Kurt for the first time since he joined the Club, it was easy to see right from the start what kind of qualities he possessed.
Radiating modesty and honesty in a reserved but friendly manner, the former Cronulla-Sutherland Sharks' prop is open about his past, present and future.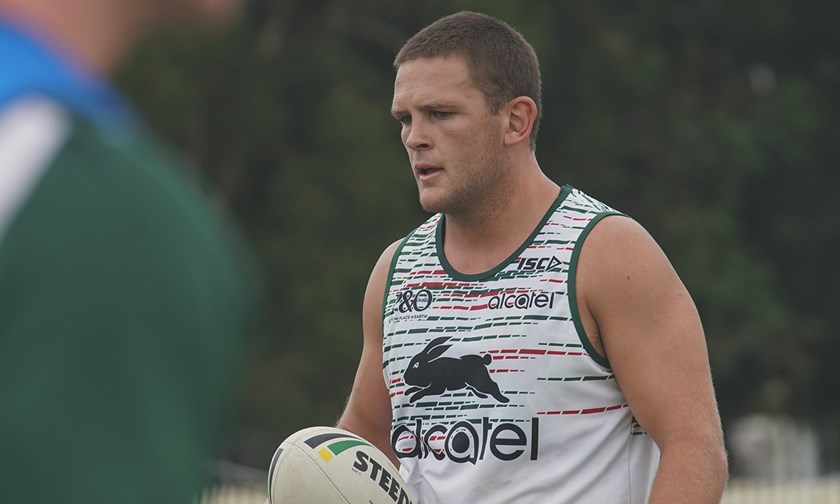 A Cronulla local who grew up two minutes down the road from Shark Park, Kurt started playing footy for De La Salle Caringbah at the age of five.
He then went on to progress through the Cronulla SG Ball and Harold Matthew's sides before playing for the Newtown Jets over a two year period.
During his time at the Newtown Jets, Kurt put in some key performances in his 68 games, scoring five tries, running for over 7000 metres, which included over 2000 post contact metres and made 1707 tackles.
His continual industrious efforts saw the forward rewarded with four matches in the NRL last season, where he posted over 200 running metres and making 46 tackles in just 107 minutes worth of game time.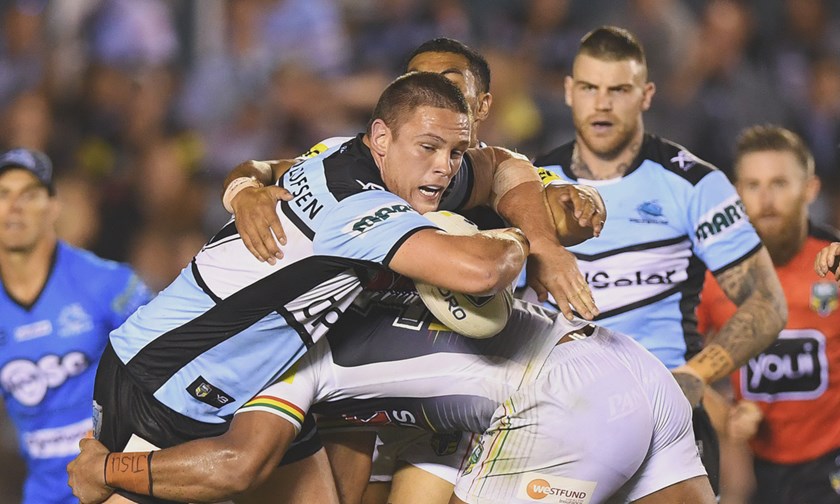 A big and strong front rower with fantastic mobility, Kurt is both a threat in attack and a stout defender, which Club Football Manager Mark Ellison says is exactly what we look for in a Rabbitohs forward.
"Kurt is the type of forward that doesn't shy away from the tasks that have been given to him," said Ellison.
Mark Ellison

He's the type of forward who will play at 110% for 80 minutes, which is vital in the modern day game.
Kurt's rise through the ranks to first grade is unlike most modern day sports stories.
After finishing school, Kurt went on to complete his apprenticeship as a Greenskeeper and even worked for a company that kept the upkeep of Shark Park.
Looking back fondly on the moment, which brought about a cheerful smile, Kurt reminisced.
"They (Cronulla) used to have a contracting company called Green Options who had the contract for Shark Park and I used to work for them," he explained.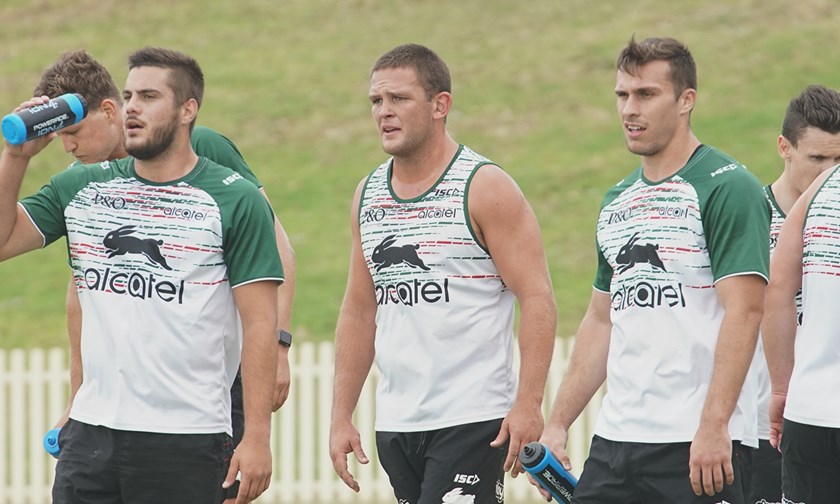 "So I used to work in the mornings on the ground and then train in the afternoons, do all the hard work then go and ruin it later," he laughed "But it was something I enjoyed."
Whilst a successful footy career was at the front of his mind, Kurt didn't take his work as a Greenskeeper lightly, going on to be awarded the Australian Apprentice Greenskeeper of the Year in 2016.
The humble forward downplayed his achievement, but Club Pathways and Education Manager Ben Rogers didn't, explaining that Kurt was exactly the calibre of player who belonged at the foundation Club.
"That's the sort of kid he is and it fits in perfectly with us and who we think Rabbitohs players are," Rogers said. "Its a perfect recruitment target for us.
"He's a very honest hard working front rower, which you need a lot of in the NRL, he's bided his time coming all the way through the Cronulla system spent a couple years at Newtown stuck in state cup finally got a full-time crack and turned into 18 months making his NRL debut.
Ben Rogers

He's a great kid who is willing to learn every day and hasn't missed a beat so far.
At 24, Kurt is finally receiving the benefits his efforts deserve, which Rogers believes he will get more of with his time at the Rabbitohs.
"I think for a guy like that who's worked hard and seen the recruitment decisions at that club who have brought front rowers in over the top of him, he looked at us as somewhere where if he works hard he's going to get rewarded with more game time and the chance to work of the Burgess boys to come learn of them was a big thing for him," Rogers said.
It's a big move for a player, moving away from a Club and area that feels so familiar to achieve his goals and ambitions but if Kurt continues to follow his own mantra, those opportunities will come his way.
"I'm a big believer in perseverance and if you hang in there you'll reap the rewards, it's not about where you start but how you finish."
Ladies and Gentlemen, meet Kurt Dillon.