Biography
Some say that Clive Churchill is the greatest Rugby League player to have ever laced a boot.
Making his way through the grades in the Newcastle competition, Churchill joined the Club in 1947, making his debut in a close 25-20 loss against Newtown at fullback in the number 18 jersey, kicking three goals.
With the ball in hand, Churchill was known to be an unpredictable runner of the ball, specialising in support playing and playmaking - effectively revolutionising the role of the fullback.
He was just as effective in defence, consistently chopping down opponents more than twice his size and acting as a great cover defender. This was particularly impressive considering he stood at just 176 centimetres tall and weighed less than 80 kilograms throughout his playing career.
In just his second season, Churchill made his debut for City, NSW and Australia, despite Souths finishing in the bottom half of the competition, and in 1950 he earned the Australian Test captaincy, leading the Kangaroos to their first Ashes win against Great Britain in over three decades.
Churchill then became an integral member of the national side and one of the star players in the NSWRL competition. He helped to lead Souths' second 'Golden Era' in the 1950s, winning premierships in 1950, 1951, 1953 and 1955, earning his nickname 'The Little Master' by legendary forward Ray Stehr.
He finished up at South Sydney with 157 career games and four premierships and continued to work in Sydney as a taxi driver, eventually returning to the Club in 1967 as head coach.
He proved himself just as handy with the clipboard in hand, winning four premierships in five years from 1967-1971, mentoring fellow Club Legends John Sattler, Ron Coote, Eric Simms and Bob McCarthy and further etching his name into Rabbitohs folklore.
In 1981, Churchill was honoured as one of the inaugural 'Immortals', and in 1985 was rewarded with the Order of Australia Medal for his contribution to the sport of Rugby League.
Churchill sadly passed away in 1985 after a long battle with cancer, with thousands attending his funeral at St Mary's Cathedral in Sydney's Central Business District.
So great is his legacy in Rugby League, that the Clive Churchill Medal has been awarded to the man of the match in each Grand Final since 1986, appropriately presented by his wife, Joyce, and son, Rod.
| | | | |
| --- | --- | --- | --- |
| Hall of fame Induction:  | 2002  | Date of Birth:  | 21 January 1927  |
| Birthplace:  | Newcastle, NSW  | Nickname:  | Little Master  |
| | | | |
| --- | --- | --- | --- |
| Debut Team: | Country Seconds  | Date:  | 08 May 1947  |
| Opposition: | City Seconds  | Venue:  | Sydney Cricket Ground                      |

Representative:
 
Country, City. Sydney, Brisbane, New South Wales, Queensland, Australia 
Clubs:
Central Newcastle, South Sydney, Norths Brisbane
CAREER MILESTONES
| | |
| --- | --- |
| Premierships  | 1950-51, 1953, 1954 |
| Kangaroos' Tour Captain  | 1952-53  |
| Kangaroo Tours  | 1948-49, 1952-53, 1956-57  |
| Australian Captain  | 27 Tests  |
| NSWRL Player of the Year  | 150-51, 1953  |
| Sun-Herald Best and Fairest | 1952 |
| Grand Final Man of the Match* | 1954 |
| Immortal | 1981 |
| Australian Rugby League Team of the Century | 2008 |
| New South Wales Team of the Century | 2008 |
| NSW Country Team of the Century | 2008 |
| Rated No.1 in Rugby League Week's Top 100 Players | 1992 |
| Named in NRL Team of the 1950s | 2007 |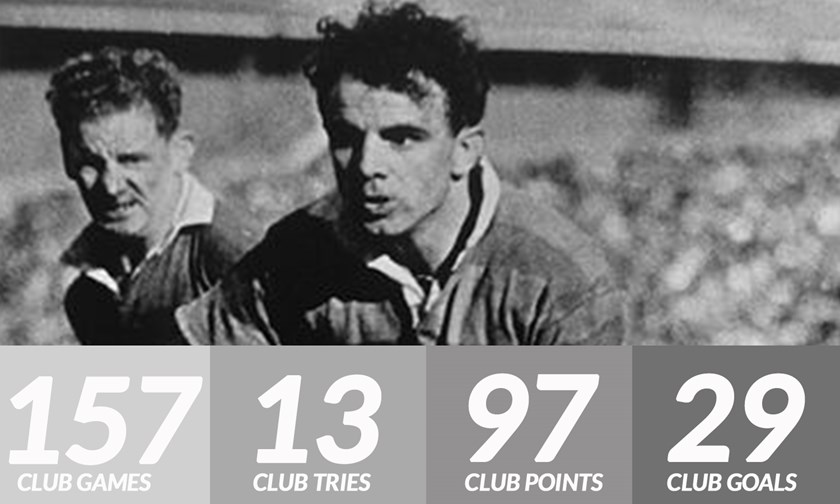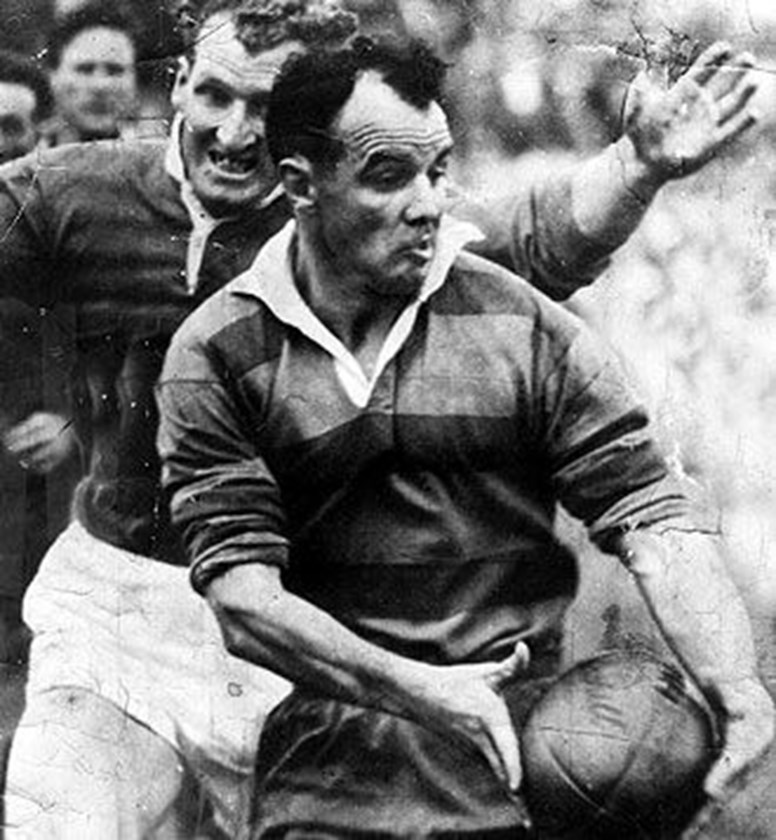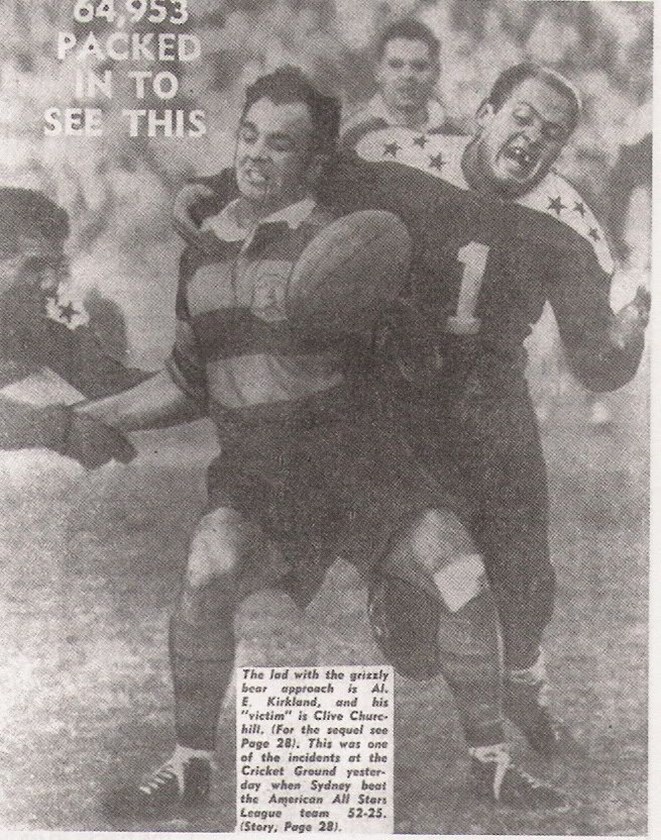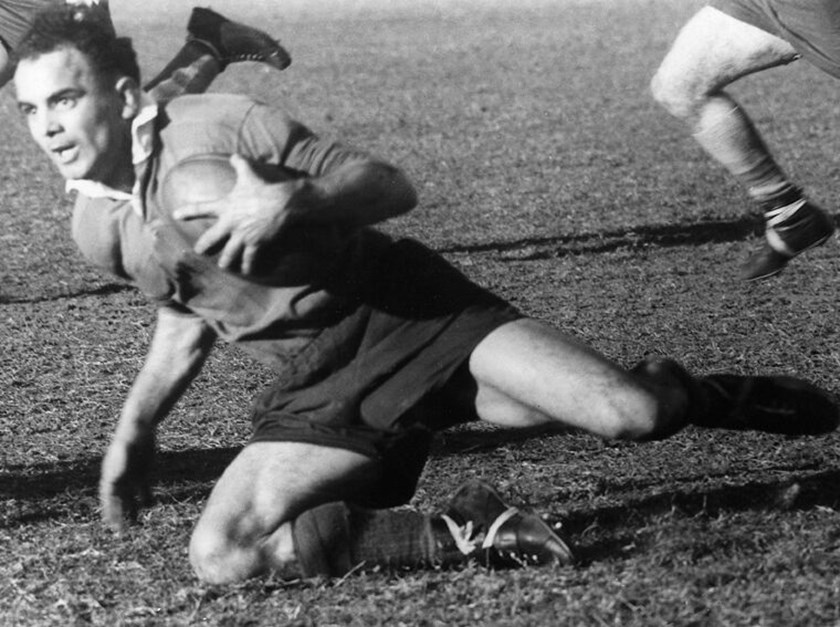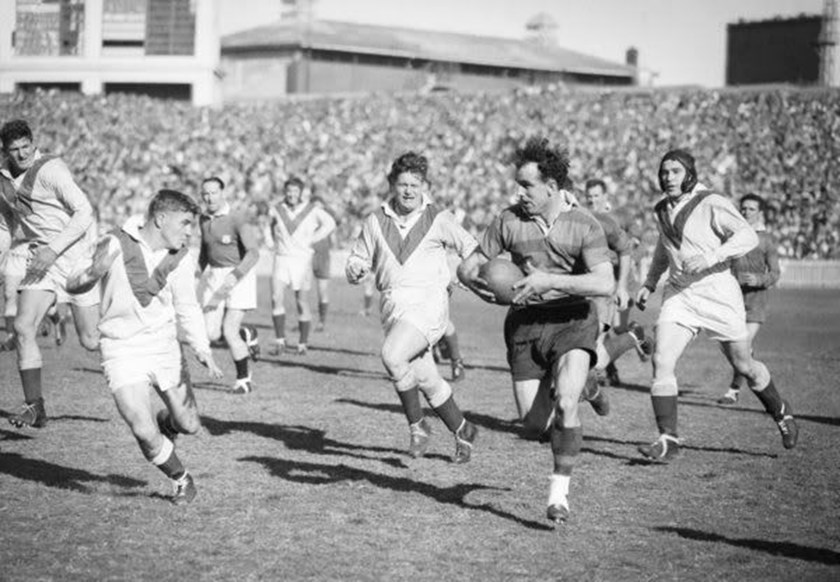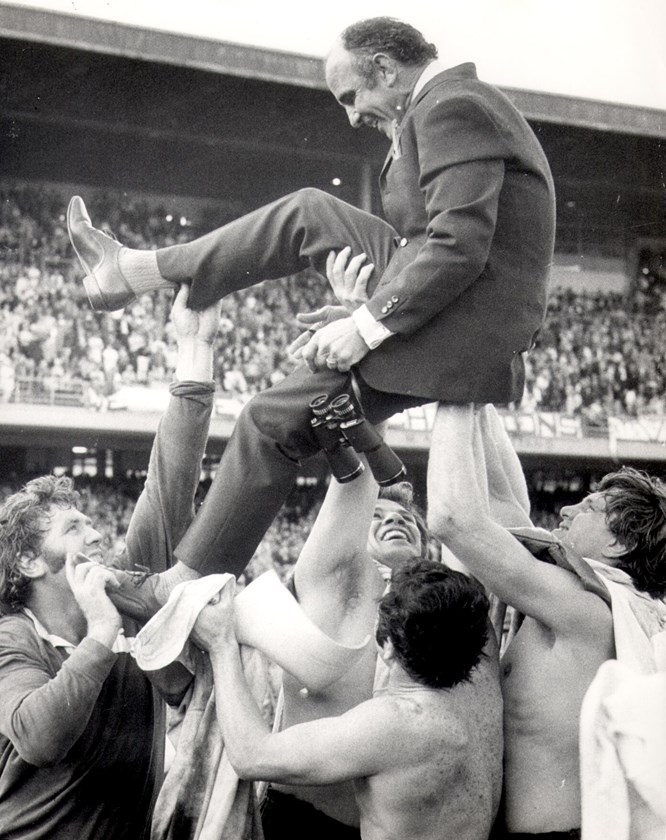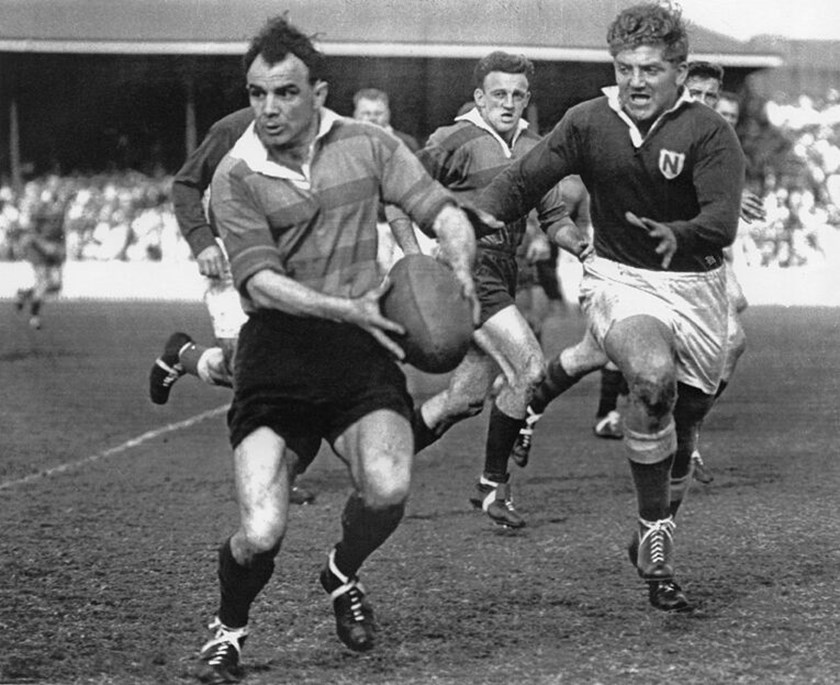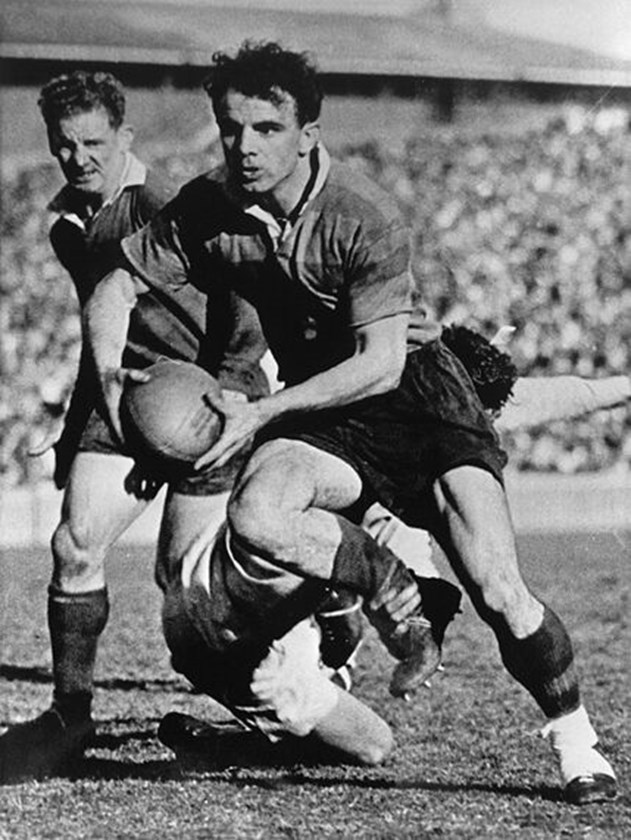 | Team  | Competition  | Year Start  | Year End  | Played  | Tries | Goals | Points |
| --- | --- | --- | --- | --- | --- | --- | --- |
| Central Newcastle  | Newcastle Rugby League |  1946 | 1947  |  - | - | - | - |
| South Sydney  | Premiership  |  1947 | 1958  | 157  | 13 | 77 | 93 |
| Northern Suburbs Brisbane  | Brisbane Club Competition  |  1959 | 1959  | 13  | 3 | 29 | 67 |
| Moree  | Group 5 Competition  |  1961 | 1961  | -  | - | - | - |
 REPRESENTATIVE CAREER
| CITY - COUNTRY | Opponent  | Year Start  | Year End  | Played | Tries | Goals | Points |
| --- | --- | --- | --- | --- | --- | --- | --- |
| Country Seconds  | City Seconds |  1947 |  1947 | 1 | - | 4 | 8 |
| City Seconds  | Country Seconds  |  1948 |  1948 | 1 | - | - | - |
| City Firsts | Country Firsts |  1948 |  1955 | 8 | 2 | 4 | 14 |
| Sydney  | Touring Sides  |  1951  |  1954 | 3 | - | 7 | 14 \ |
| STATE  | Competition  | Opponent | Year Start  | Year End  | Played  | Tries | Goals | Points |
| --- | --- | --- | --- | --- | --- | --- | --- | --- |
| New South Wales  | Interstate Series | Queensland |  1948 | 1957  | 27  | 4 | 18 | 48 |
| New South Wales |  - | Touring Sides |  1950 | 1955 | 10 | 1 | 13 | 29 |
| Queensland |  - | Touring Sides |  1959 | 1959 | 1 | - |  - |  - |
| INTERNATIONAL  | Competition  | Year Start  | Year End  | Played  | Tries  | Goals  | Points |
| --- | --- | --- | --- | --- | --- | --- | --- |
| Australia  | Tests and World Cup  | 1948  | 1957  | 37  | -  | 10  | 20 |
| Australia  | Tour Matches  | 1948  | 1957  | 54  | 6  | 39  | 96 |