It may be an away game but the South Sydney Rabbitohs upcoming Preliminary Final match against arch-rivals the Sydney Roosters is closer to home than most people think.
The so-called footy team of Sydney, originally herald from the city's east, yet they play out of Allianz Stadium, which if you check the map, is in the South of Sydney.
While the Roosters will be running out as the home team on Saturday night, Members and supporters of the mighty Cardinal and Myrtle should be out there in full force looking to reclaim their rightful territory.
Rabbitohs legend Jason Clark is just one of many players looking forward to the sudden death showdown against the Roosters and believes the familiar ground will play a big role in the outcome of the match.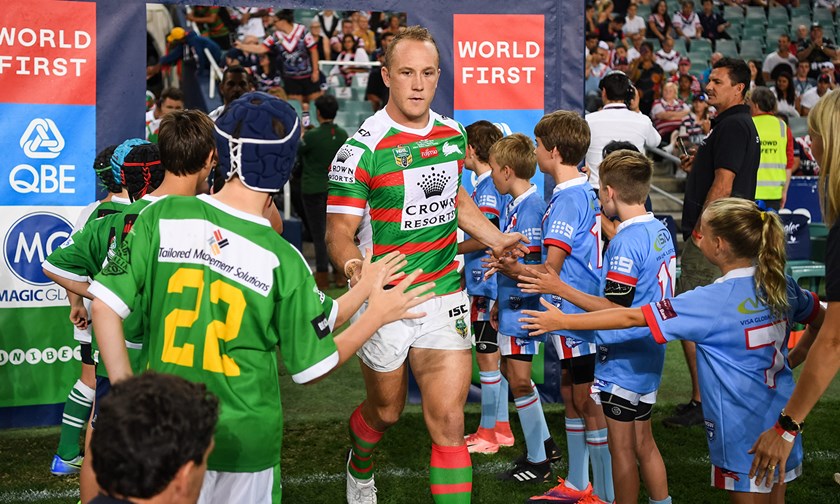 "It's obviously a massive game, Allianz Stadium is pretty much a home game for us," said Clark.
Clark is expecting a big crowd this Saturday with the match being played at a home away from home and knows that the more red and green in attendance, there is more of a chance his side can achieve the result they want.
"I'm very excited to see all the red and green out there, I think it will be outweighing the other colours," Clark said.
"I'm imagining a great crowd there and expecting it to be very noisy."
Taking on the Roosters at Allianz Stadium earlier in the year, Souths already showed that they aren't daunted about playing on the so-called 'Roosters home turf'.
However, Clark knows that a large crowd of the red and green faithful will help just that little bit more, in his side's search for the Club's 22nd Premiership.
"Without a doubt, there is nothing better than running out to a big Red and Green crowd," said Clark.
"It is an away game but it's a home game really to us, and running out to that red and green army is a dream."