Former South Sydney Rabbitohs winger Ross Harrington, now turned coach of the Lithgow Storm Under 15s side, made the trek down from the foot of the Blue Mountains to Redfern as he seeks to inspire his juniors ahead of their own 2018 season.
Harrington, who played 102 games for the club from 1983-1991, was a feature alongside the likes of Craig Coleman, Phil Blake, Michael Andrews and Ian Roberts at a time when the club wrapped up the 1989 season as Minor Premiers, undefeated on home soil.
Fast forward to 2018, and the bustling winger likes what he sees with the current squad.
"I'm happy to see what Anthony Seibold's going to bring here," said Harrington.
"I think it's a different look. I think they're going to probably attack a little bit differently to what they have been, a bit more flair a bit more offloads hopefully. The defence line looked good, they're ready to go. I'm really excited about it."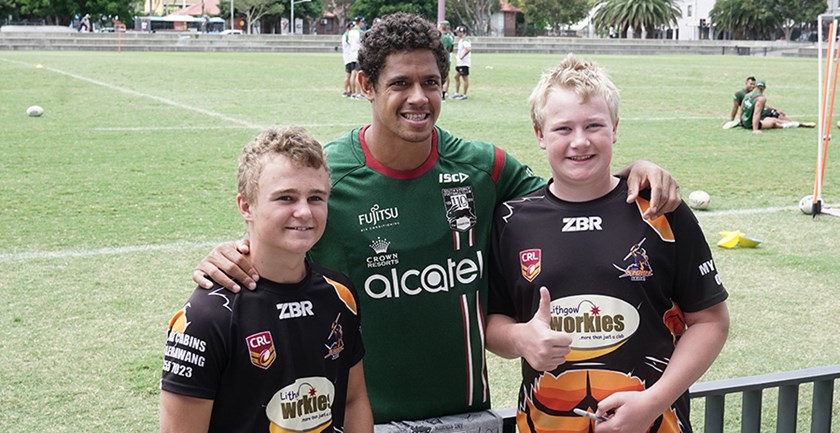 The visit organised by Club legend Mark Ellison, now the Player Evaluation and List Manger, aimed to provide Coach Harrington's Lithgow Under 15s side with as many tips as possible heading into the season.
"As they were playing and training, we we're trying to tell and show the kids exactly what they are supposed to be doing," said Harrington.
Ross Harrington

"When they see the first graders training they know, okay, that's what we've been talking about and that's the level they've got to reach."
"They loved it, just to get to so close to them. South Sydney were great too. Mark Ellison organised this with us. It's been a great effort, we couldn't ask for anything more."
For Harrington himself, the three hour bus ride from Lithgow not only motivated his players, but granted him the golden opportunity to take a trip down memory lane.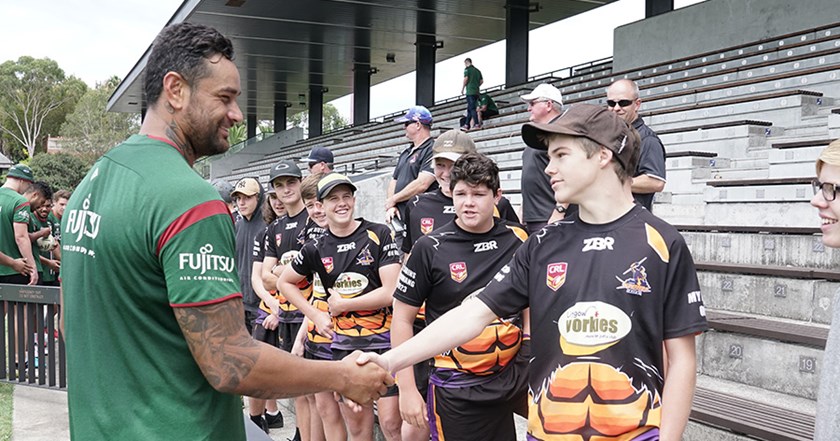 "I played the last game they played here, scored a couple of tries out here," said Harrington.
"I remember the fans, the hills, great memories out here. We never used to have grass on that field. That's very different. It was a nasty field. It was our home ground. Teams hated coming here."