On this day in 1908 Rugby League history was made, the South Sydney Rabbitohs were founded by a unanimous vote at Redfern Town Hall. One of nine foundation Clubs, with only two to survive to the current day, the Rabbitohs would go on to become one of the most successful and loved teams in the game.
The South Sydney District Rugby League Football Club was founded on Friday 17 January 1908 at Redfern Town Hall when J J Giltinan was joined on the podium by cricketer Victor Trumper and politician Henry Clement Hoyle before a large crowd of supporters.
South Sydney was the third rugby league football club founded in Australia after Glebe and Newtown. In 1908 a rugby league competition began in Sydney with working-class clubs, including the South Sydney Rugby Union Club, leaving rugby union to play by the new rules adopted by the New South Wales Rugby League.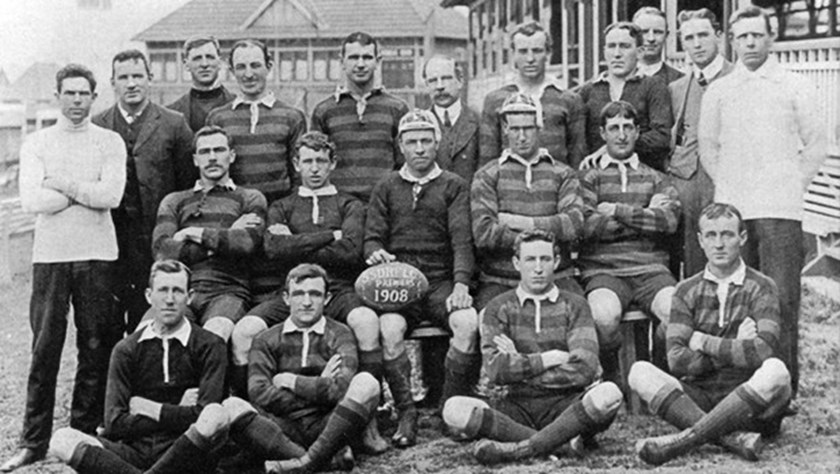 Souths took part in the first game of the inaugural competition when it started on Easter Monday, 20 April 1908. They defeated North Sydney 11-7 at Birchgrove Oval. Souths won the inaugural Sydney premiership beating Eastern Suburbs 14-12 in the final and backed it up the following year in extraordinary circumstances when opponents Balmain refused to show up in protest of the final being played as a prelude to a Kangaroos v Wallabies match. South Sydney kicked off to no one and were declared premiers. This would mark the first of a historic 21 Premierships for the men in Red & Green.
During these early years Arthur Hennessy was considered the founding father of the South Sydney Rabbitohs, and he was assisted in administration by S. G. Ball. A hooker and prop forward, Hennessy was Souths' first captain and coach. He was also New South Wales' first captain and Australia's first test captain in 1908.

The Club has produced some of the game's greatest ever names, including; Ron Coote, Bob McCarthy, Jack Rayner, Harold Horder, John Sattler, Eric Simms and the game's number one player, Clive Churchill – among a host of others.
With an ever-growing and passionate Rabbitohs Family cheering on our famous Club, South Sydney isn't showing any signs of grey hair – despite our grand old age!
To each and every Rabbitoh around the world today, Happy 109th Birthday!