South Sydney Rabbitohs captain Greg Inglis has announced that he will retire from playing NRL football at the end of the 2020 season today.
Inglis, 32, has also announced that 2019 will be his final season playing representative football.
Inglis will have the opportunity to play over 300 NRL games by the completion of season 2020, and will also have the chance to add to his 39 Tests for Australia and 32 State of Origin games for Queensland in season 2019.
Inglis paid tribute to the sport of Rugby League, saying he owes everything to the game.
Greg Inglis

Rugby League has been my life
"It's what I've known. I feel like I have given everything I have to the game, and it's given me everything that I have in my life.
"I've been fortunate to play with two fantastic clubs in the South Sydney Rabbitohs and the Melbourne Storm.
"If it wasn't for the Storm I would not have had the chance to fulfil my life's dream.
"At the Rabbitohs, and as I've grown older, I've become a leader, a captain and a mentor to the current and next generation of young Rabbitohs to wear this proud Red and Green jersey.
"I've been fortunate enough to represent my country, my state, and my people and those are memories that I will cherish forever.
"To all of the coaching staff, players, family, friends, administration staff, Members and fans of the game, Todd Greenberg and his team at the NRL, I want to say a massive thank you for everything that the game has given me. I owe everything to the game.
"I grew up loving the sport of Rugby League, there is no other sport for me, and I've been lucky enough to live out my dream.
"Therefore, 2020 will be my last season of NRL football. By announcing this now it means I can focus on the job at hand here at South Sydney over the next two years.
"It will also be my final year of rep footy in 2019, if I'm fortunate enough to be selected, and I will give everything I have to the Australian and Queensland jerseys as I have throughout my career.
"It's time for myself to look forward and move onto my next chapter in life.
"We have a job to do over the next two years on the field at Souths and following that I still want to be involved with the South Sydney Rabbitohs, whether it's in a coaching or football role under Shane Richardson or working with the community and Souths Cares under general manager Alisha Parker-Elrez.
"Finally, once again, thank you to everyone that has made it possible for me to live my dream and I can assure you that over the next two seasons I will be giving 100% to achieving the success we want at South Sydney."
Rabbitohs Chairman Nicholas Pappas praised Inglis' contribution to the Club and to the sport of Rugby League.
Nick Pappas

Greg has been an ornament to the game, both on and off the field
"He is a role model for Indigenous communities and has always displayed a total commitment to the Rabbitohs and what we believe in.
"We look forward to the next two seasons with Greg on the field and we are certain that he will be a success in his next career once he retires."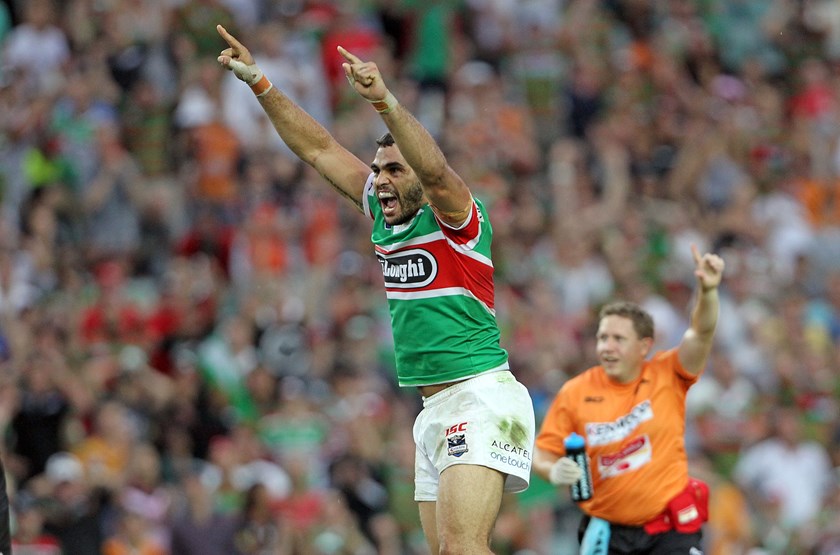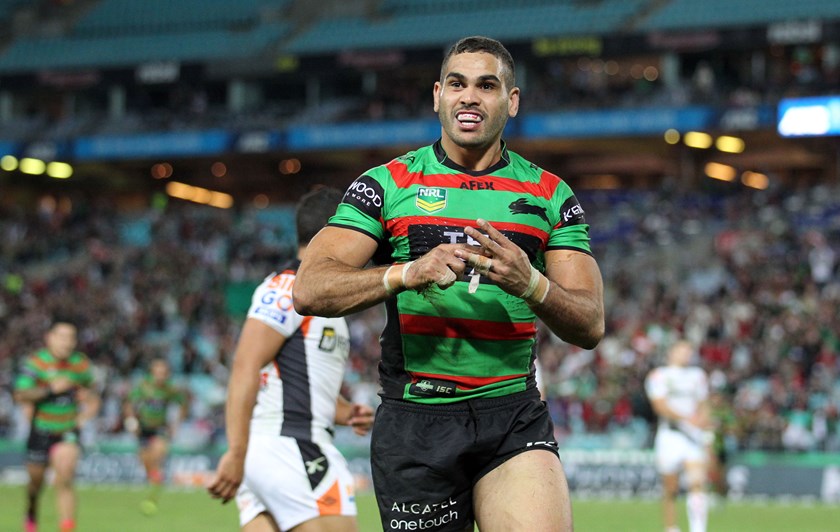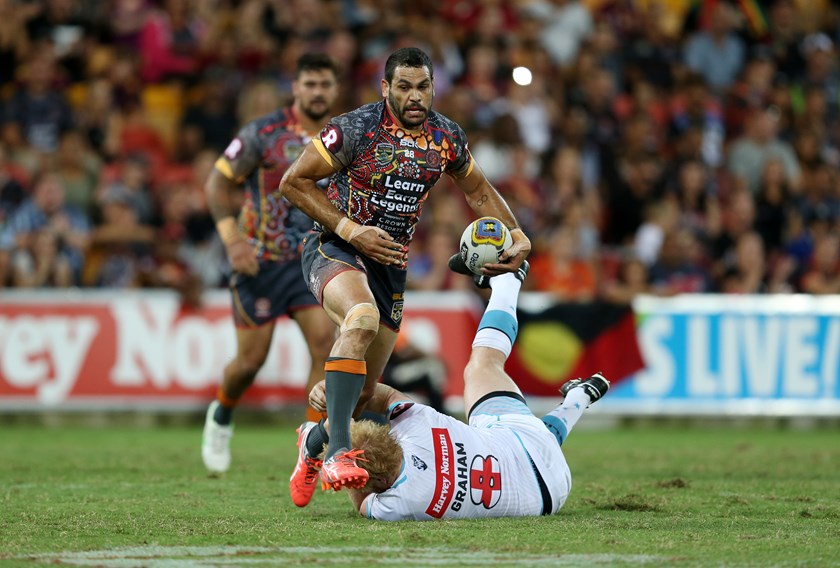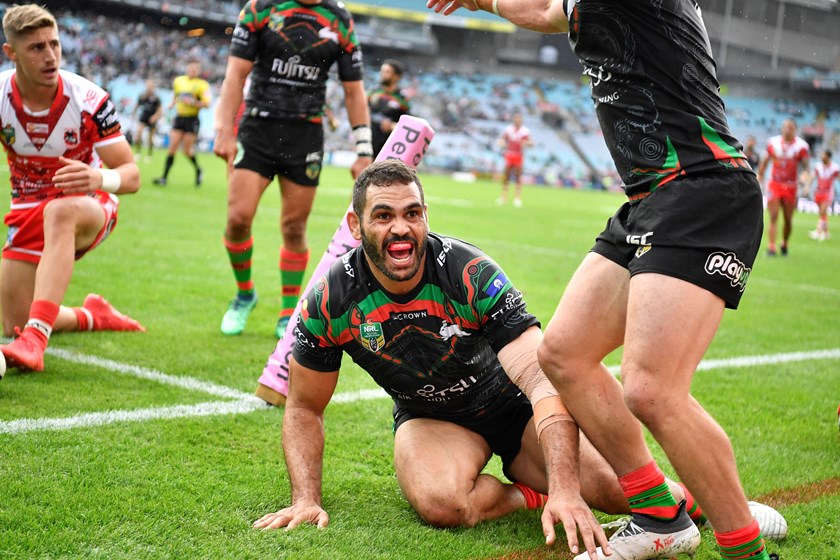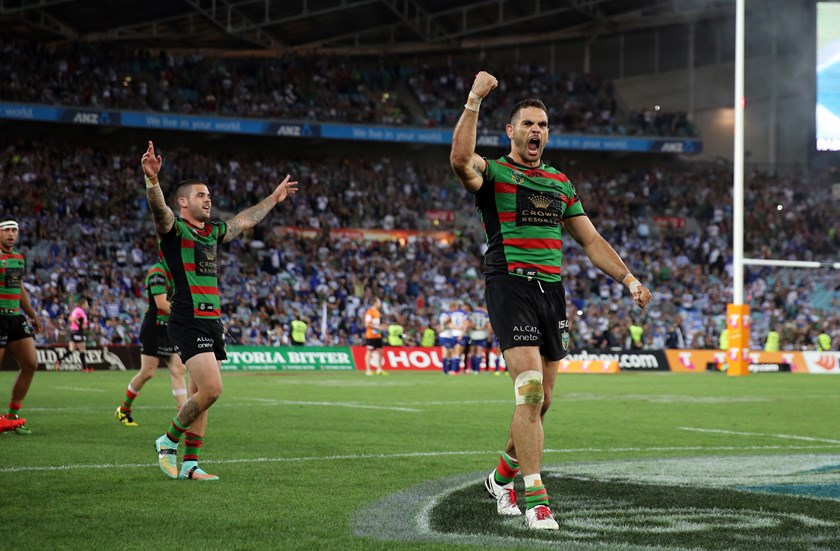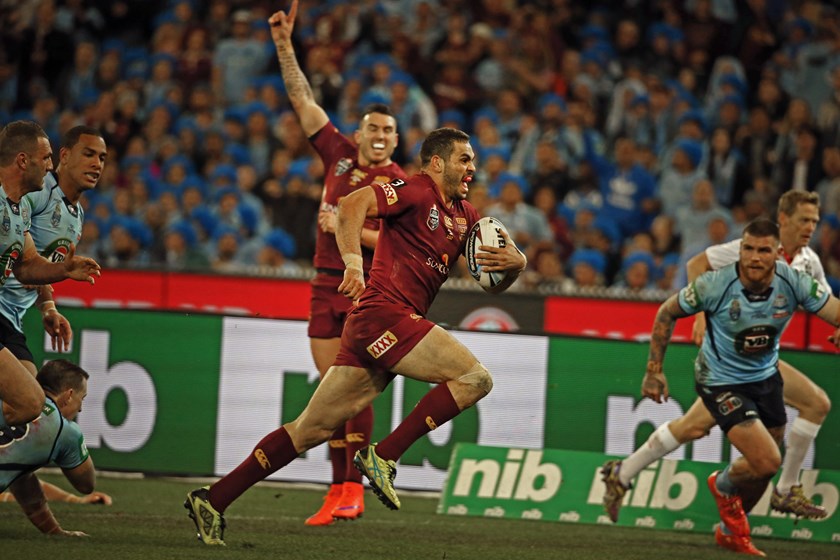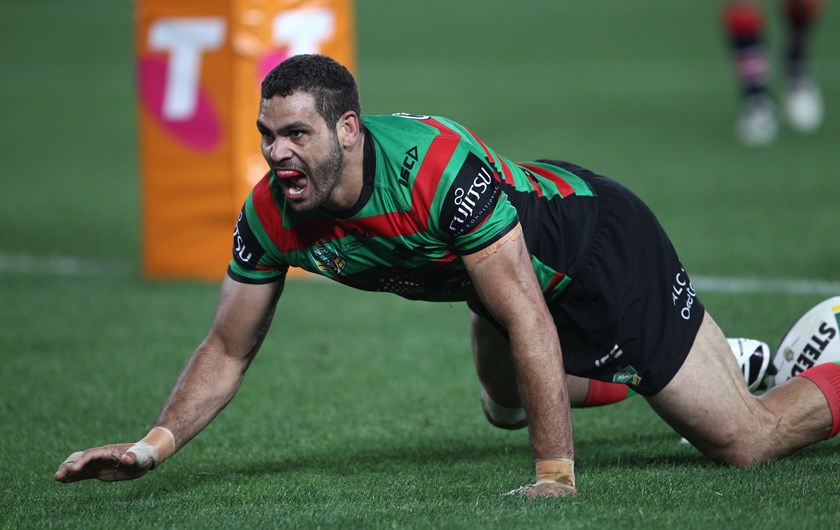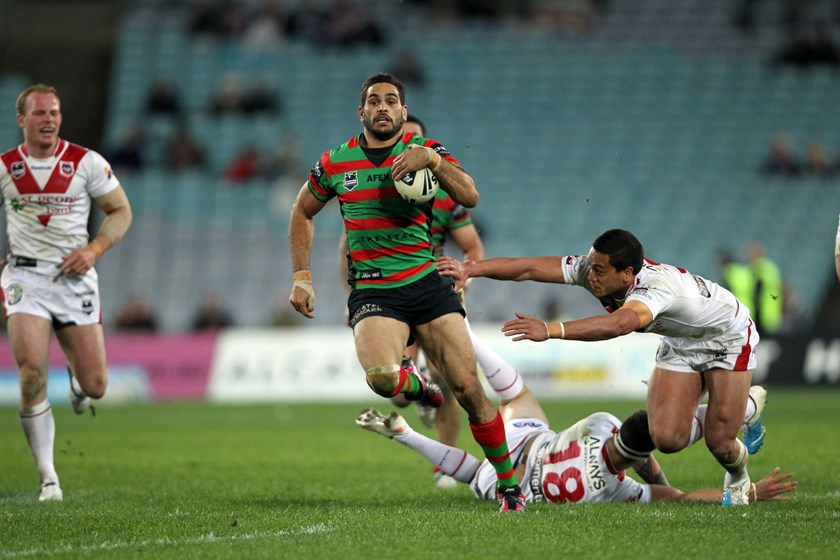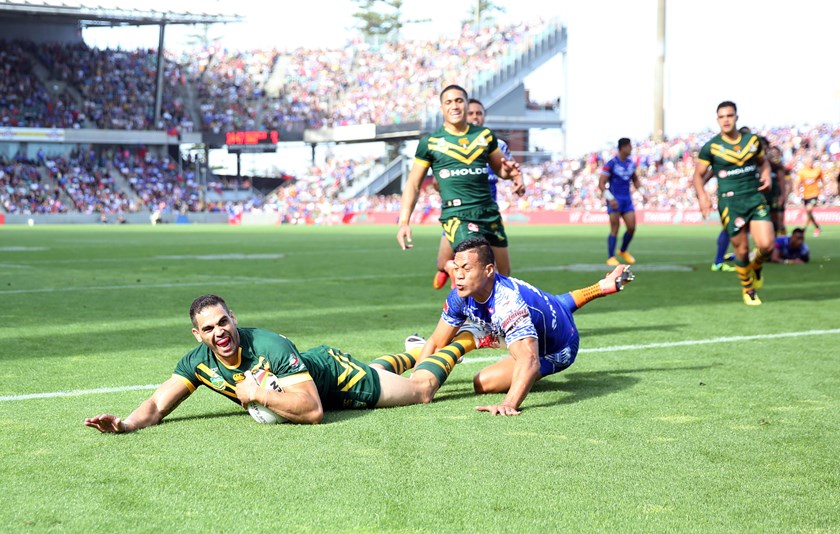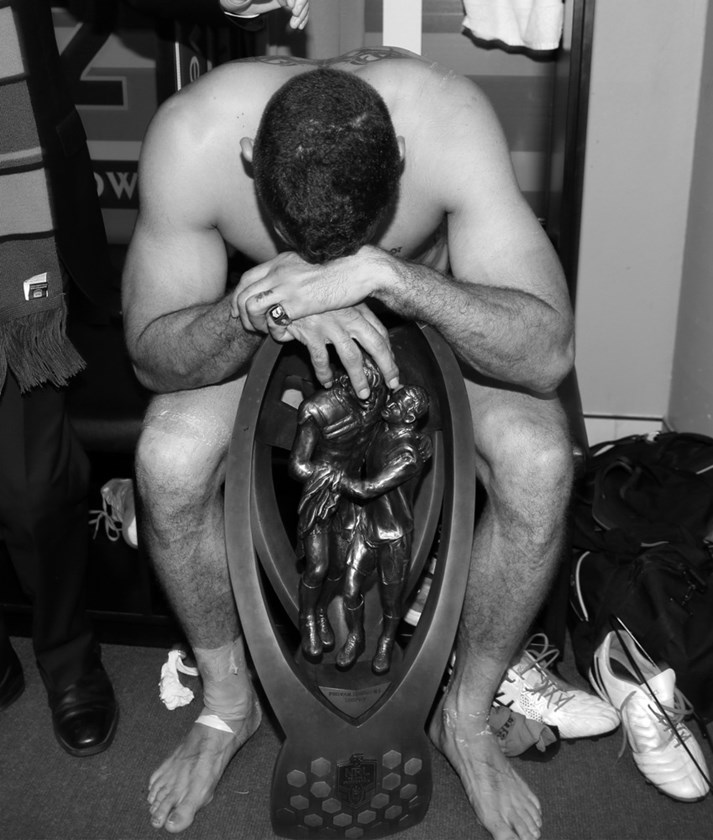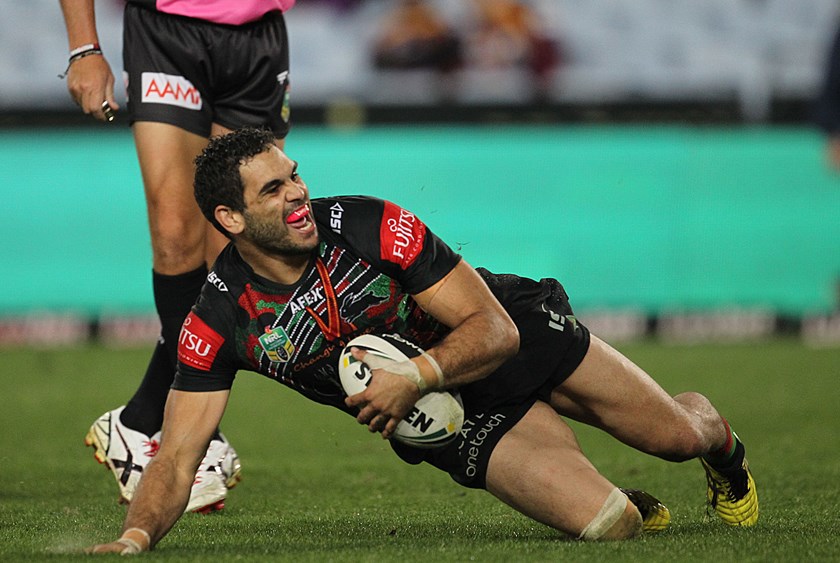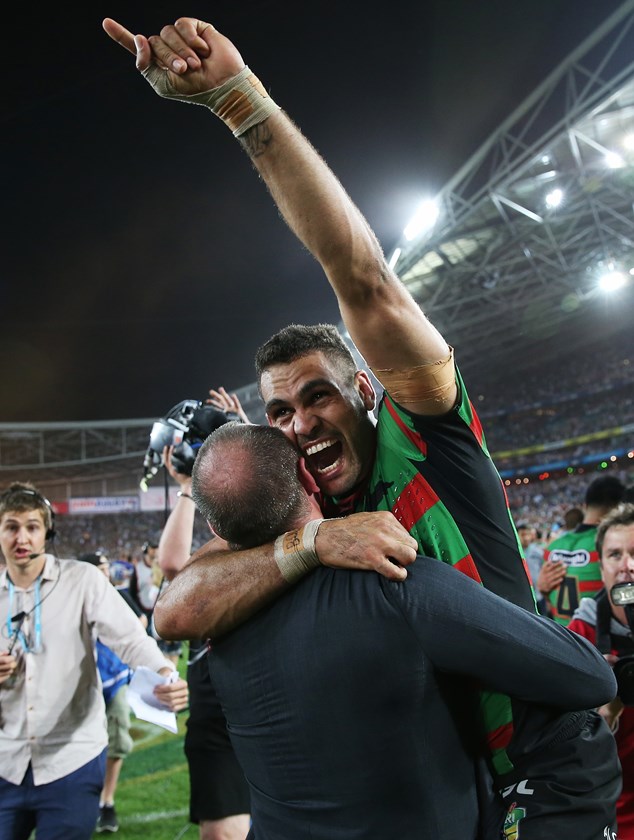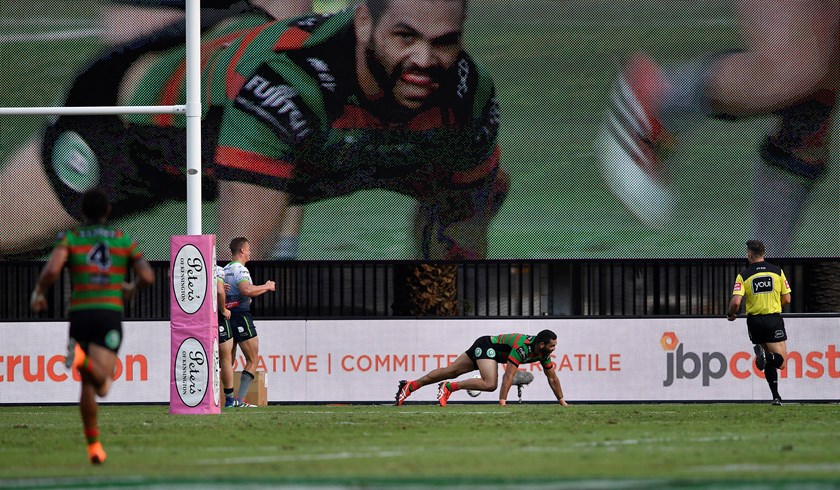 Rabbitohs General Manager of Football, Shane Richardson, paid tribute to Inglis.
Shane Richardson

Greg has been an iconic leader at the South Sydney Rabbitohs and in the Indigenous world
"He will leave the game at the end of 2020 with a status that puts him up there with the great Arthur Beetson and Johnathan Thurston.
"We look forward to the next two years with Greg as our captain and then being involved with his future post-football."
Biography 
 
Name 
Greg Inglis 
Date of Birth
15 January 1987
Place of Birth
 Kempsey, NSW
Height
 195cm
Weight
 105kg
Position
Fullback/Centre/Five-eighth
Junior Club
Bowraville Tigers, Wests Newcastle
Previous Clubs
Storm (2005-10)
NRL Games
261 (144 for the Rabbitohs; 117 for Storm)
NRL Points
618 (from 149 tries, nine goals and four field goals)
NRL Debut
Storm vs Eels, Olympic Park, 16 April 2005 (Rd 6)
Rabbitohs NRL Debut
Rabbitohs vs Roosters, Sydney Football Stadium, 11 March 2011 (Rd 1)
Rep Honours
39 Tests for Australia (2006-16); 32 State of Origin matches for Queensland (2006-16, 2018); World Cup (2008, 2013 - Champions); Four Nations (2009, 2011, 2014, 2016); Tri-Nations (2006); Prime Minister's XIII (2016); Five games for Indigenous All Stars (2012-13, 2015-17); Australian Schoolboys (2004)
NRL Premierships
3 – Rabbitohs (2014); Storm (2007, 2009)
NRL Grand Finals
5 – Rabbitohs (2014); Storm (2006-09)
Awards and Honours
Queensland State of Origin captain (2018)
Indigenous All Stars captain (2016-17)
Australian Prime Minister's XIII captain (2016)
RLPA Male Australian Representative Player of the Year (2016)
World Club Challenge Champions captain (2015)
George Piggins Medallist (2013, 2015)
Jack Rayner Players' Player Award (2012, 2015)
Dally M Fullback of the Year (2013)
RLIF Fullback of the Year (2013)
Dally M Provan-Summons Medallist (2013)
Golden Boot Winner (2009)
Harry Sunderland Medallist (2009)
Wally Lewis Medallist (2009)
Ron McAuliffe Medallist (2009)
Dally M Representative Player of the Year (2008-09)
RLIF Centre of the Year (2009)
Four Nations Player of the Tournament (2009)
Queensland Sports Awards Sport Star of the Year (2009)
Melbourne Storm Back of the Year (2009)
Dally M Five-eighth of the Year (2008)
Indigenous Team of the Century inductee (2008)
Dally M Peter Frilingos Memorial Award (2008)
Clive Churchill Medallist (2007)
Melbourne Storm Team of the Decade inductee (2007)
RLIF International Newcomer of the Year (2006)