North Sydney Bears Strength and Conditioning Coach Scott Geddes has been impressed by the form shown by the players heading into the new Intrust Super Premiership season.
With the new competition fast approaching the Bears have been working overtime to get themselves ready for Round 1 and the former Rabbitoh says the team is starting to reach the high standard they set themselves.
"We've done a little bit of testing and the team are starting to get up to the levels that we would like them to be," said Geddes. 
"The boys have been training really hard and the boys who weren't quite there have been in extra work to catch up, which has been good to see.
"But it's going really well, it's been pretty tough but all the boys are putting their hands up for more work."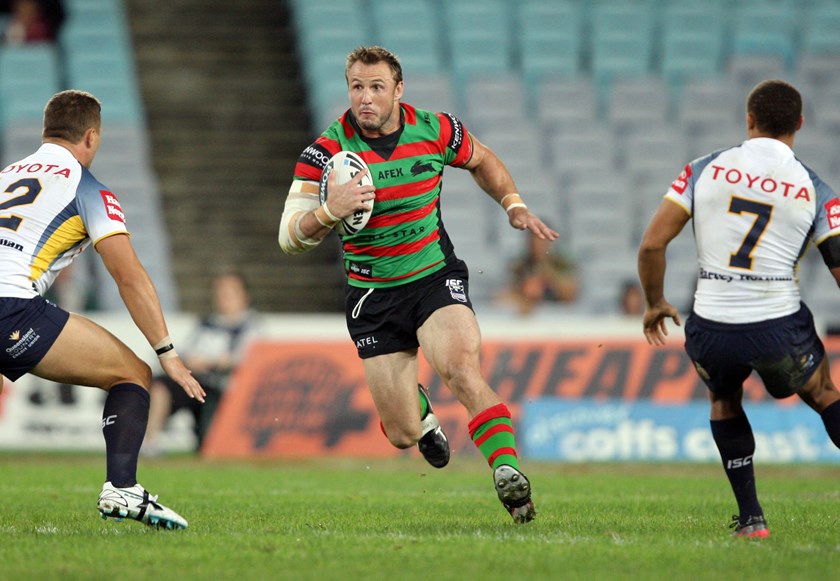 Due to the Bears taking over the South Sydney Rabbitohs under 20s this year, there is a younger crop of players running round the paddock than usual, but Geddes gave raps to the leadership and maturity shown by the players and in particular those who have been training with the first grade team.
Scott Geddes

"All those boys have been fantastic and their experience shows, they obviously know all the structures they've been in the system for some time now,"
"Everything they bring back they are more than willing to pass on to the other boys," Geddes added.
"They're the first ones to put their hands up in team meetings and team talks and they're showing a lot of leadership which is really good to see from those boys."
Observing and working with a big squad, this year the former Rabbitohs front rower believes the talent pool is as strong as ever and feels the extra numbers are raising the bar at training.
"Having a few more numbers means we have a few more players to look at," said Geddes,
"At the start it can be challenging dealing with such large numbers, but since we've got the squad down after the Cabramatta trial our training has gone to another level.
"The new players have been great. They've ripped straight in from day one and the old players have been great too they've really embraced them and taken them under their wing and they're all working well together."
Looking ahead to Round 1, Geddes knows it's going to be an interesting year and trusts the team's ability to produce a top eight finish but is he is more than aware of the work ahead and is focusing hard on what needs to be done to achieve the right results.
"I think if we can get into that top eight we'll be within a real shout of going the distance, you never know what finals footy does anyone can win on the day," said Geddes.
"I'm really looking forward to see how the boys go, you never really know until the first whistle blows but boys have been ripping and I'm confident they will have a strong season."