It was only John Sutton's 79th time running out for the Rabbitohs first-grade side when the fourth-placed Titans came to Stadium Australia, expecting to thrash a stuttering Rabbitohs outfit in round 15 of 2008. Instead, the well-backed Titans were brought crashing back to Earth after a heroic South Sydney effort stole the match 24-23 in the 78th minute.
At 23-years of age, Sutton was calling the shots in a young Rabbitohs spine consisting of fullback Nathan Merritt (25), halfback Chris Sandow (19) and hooker Issac Luke (21). They were tasked with stopping an experienced Gold Coast spine comprised of fullback Preston Campbell, halves Mat Rogers and Scott Prince and hooker Nathan Friend.
That chilly Monday night, South Sydney awoke from their slumber and pulled themselves off the bottom-rung of the competition ladder - in large part thanks to an inspired Luke effort who score two tries, made two line-breaks, 22 tackles and ran for 96m from 12 runs.
The lead would change hands a dizzying number of times after John Cartwright's Gold Coast side posted first points in the 13th minute.
But the Rabbitohs displayed that typical South Sydney grit to keep in the contest until the 72nd minute when Scott Prince would ice a field goal to take the Gold Coast out to a 23-22 lead.
Maybe they thought there was no way South Sydney, the wooden spoon contenders, could return fire and took their foot off the gas. Maybe they were panicking that Jason Taylor's fiery, young Rabbitohs were threatening to knock them down a few rungs. We don't know.
What we do know is Titans winger Jordan Atkins was pinged in the 77th minute for a professional foul after holding down Beau Champion as he threatened to break the Titans line. It wasn't a contentious call, referee Steve Lyons confidently blew the penalty after Atkins' second-effort on Champion as he tried to play-the-ball.
Issac Luke would kick the resulting penalty to snatch the lead, and two-competition points, from the visitors as the Rabbitohs recorded a deserved 24-23 victory.
Sutton - now approaching his 300th first-grade match for the Grand Old Club - was overjoyed after the match with the gutsy performance from a young Rabbitohs squad.
"They've been playing good, the Titans, we had that long break and just had to come out here and do what we trained all week; it paid off," said Sutton in a post-match interview for Fox Sports.
"Chrissy Sandow has added another dimension to our game. We've just got to keep playing like that every week and hopefully get some more wins. [Sandow] holds his own; I just play my part and the boys play their part and we played alright. Hopefully we make it three [wins in a row]."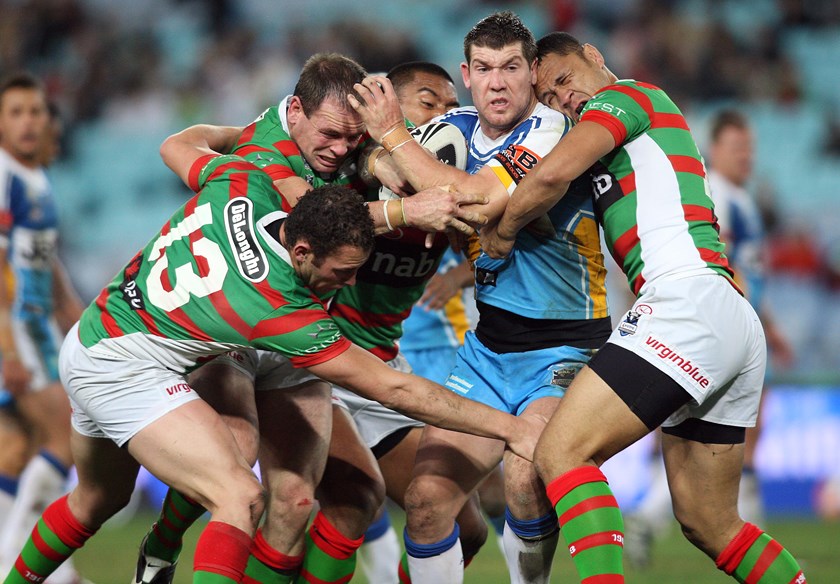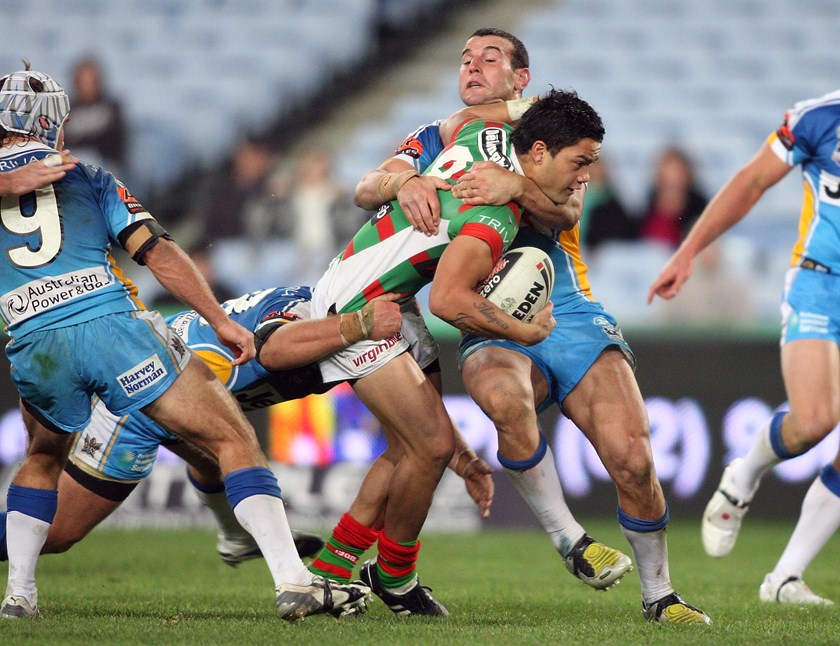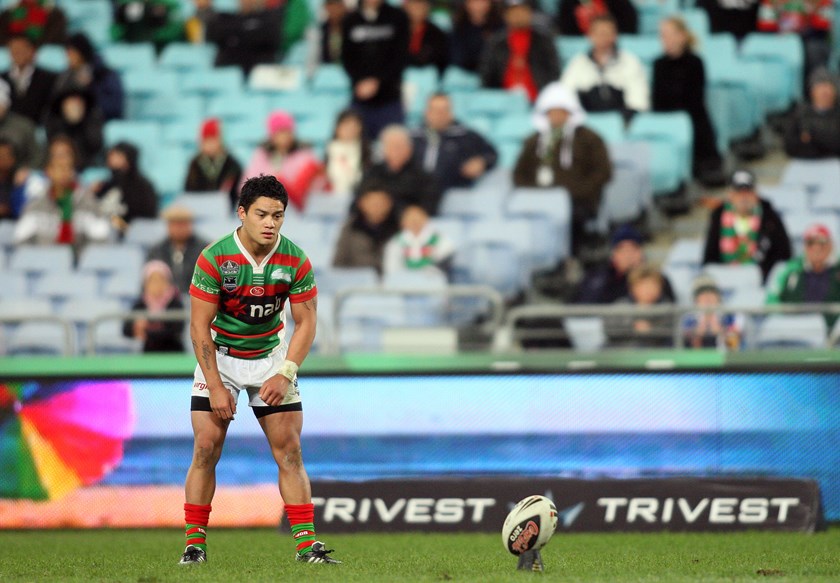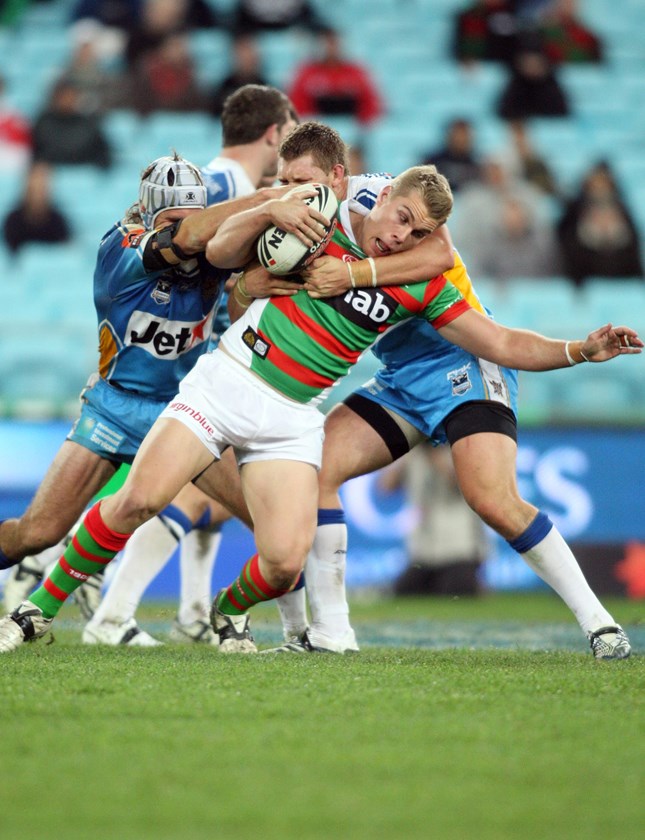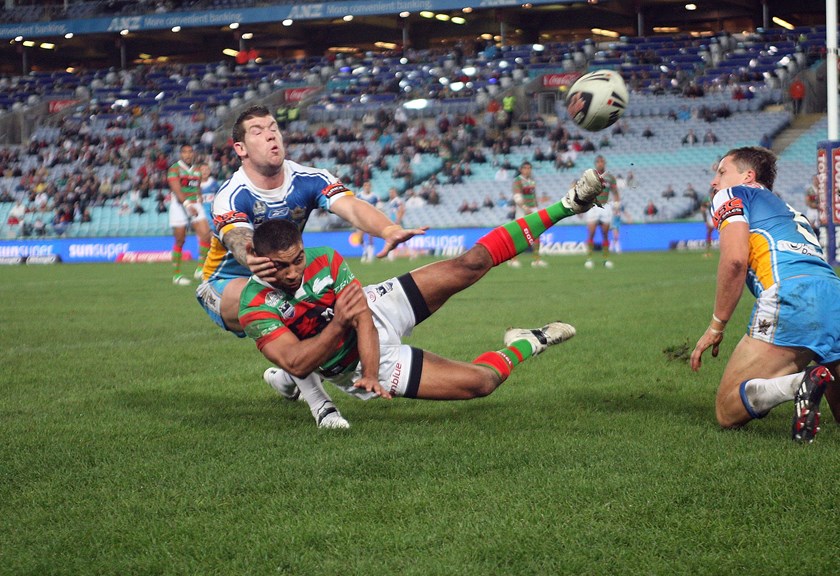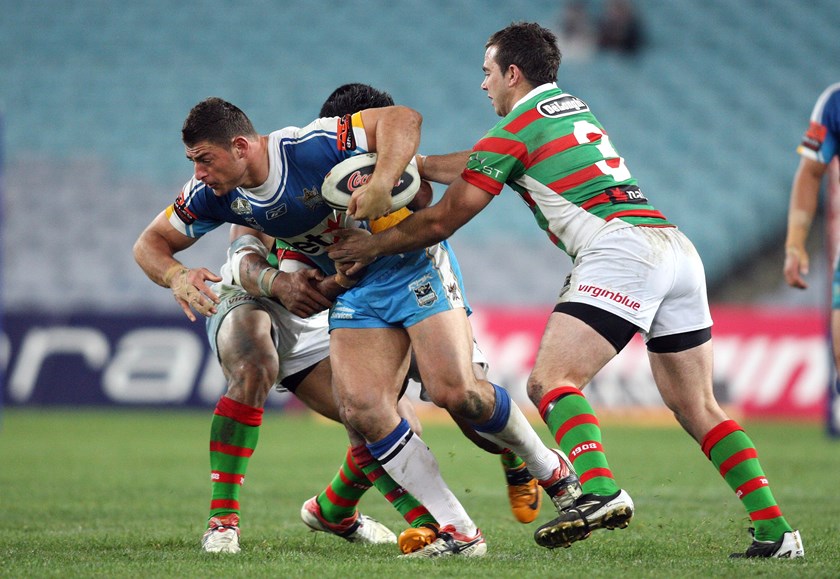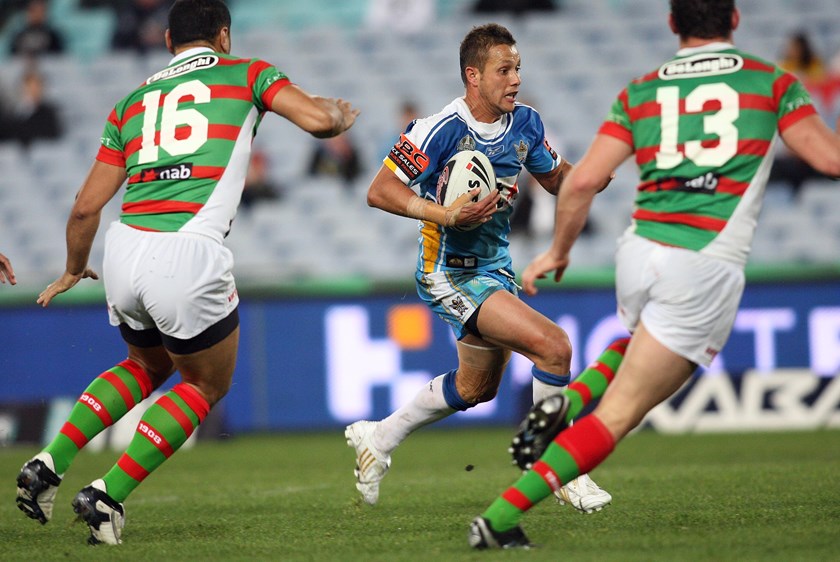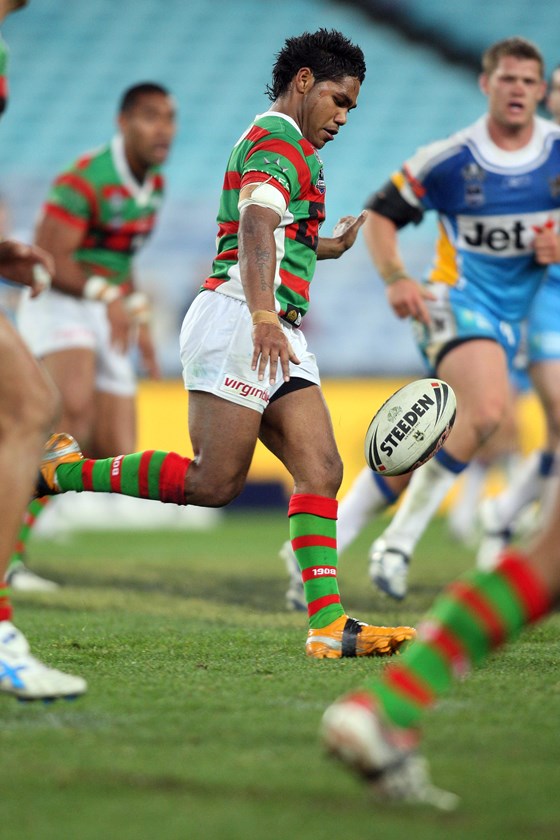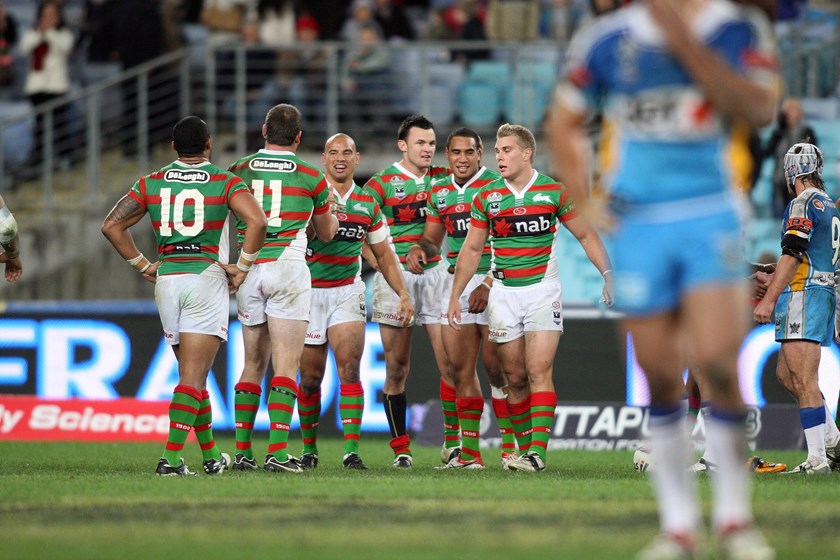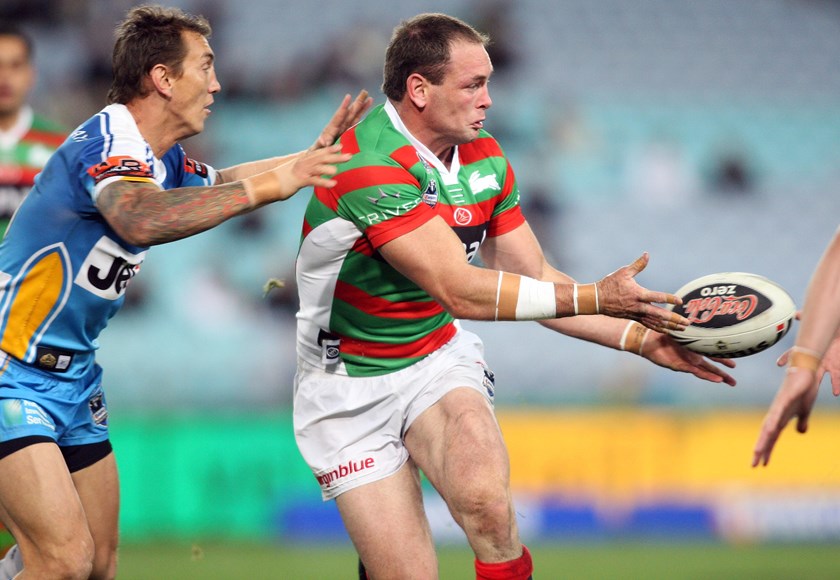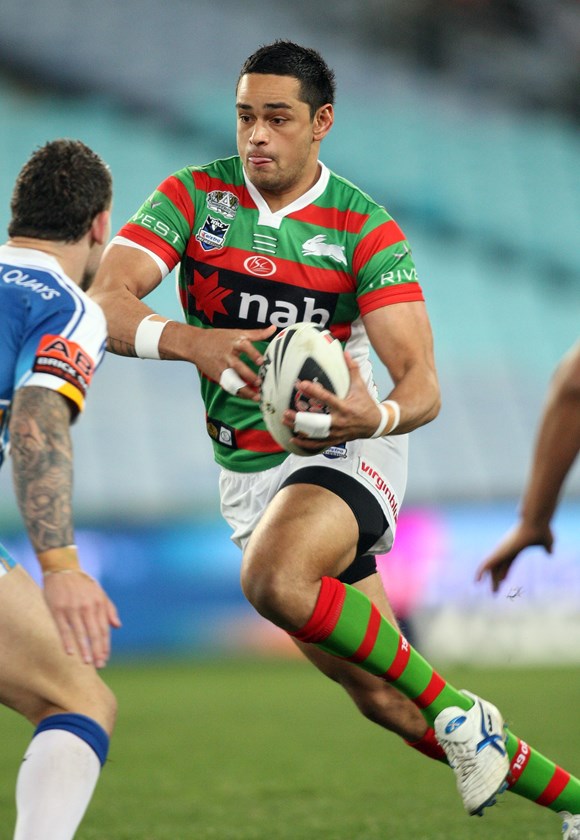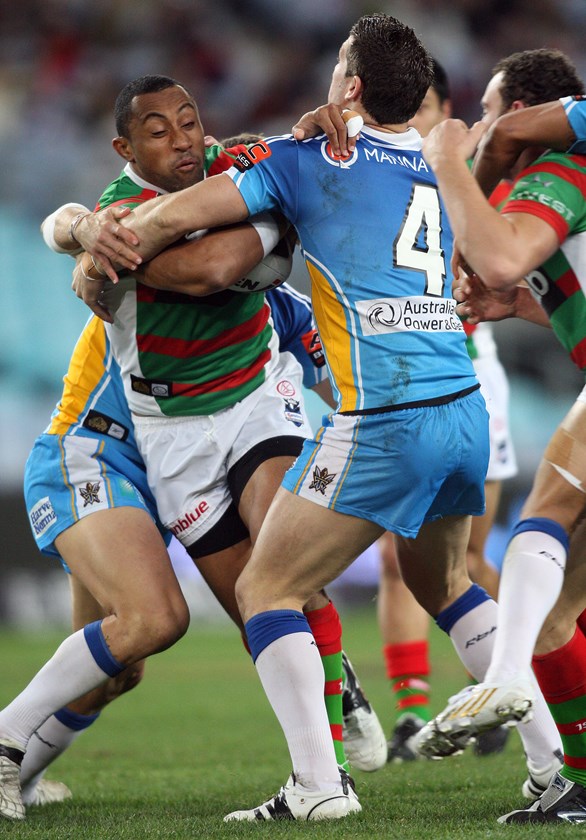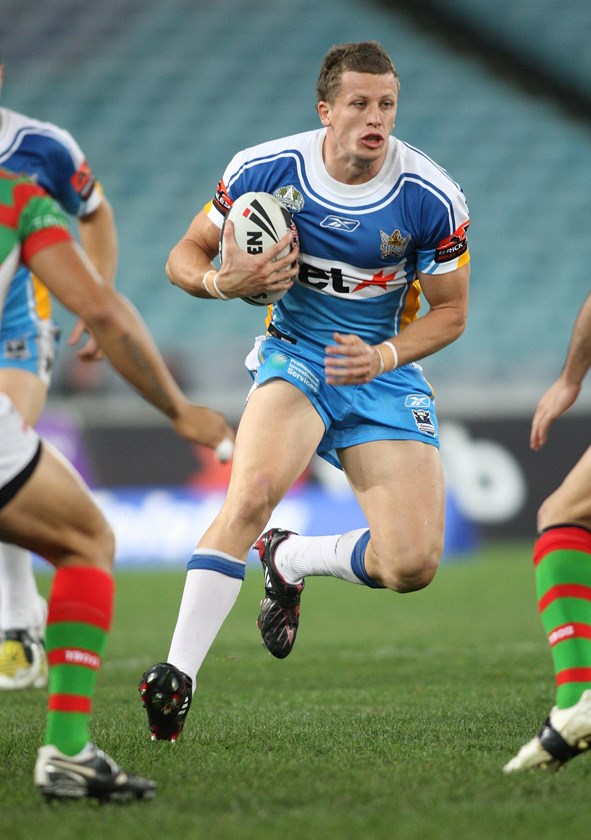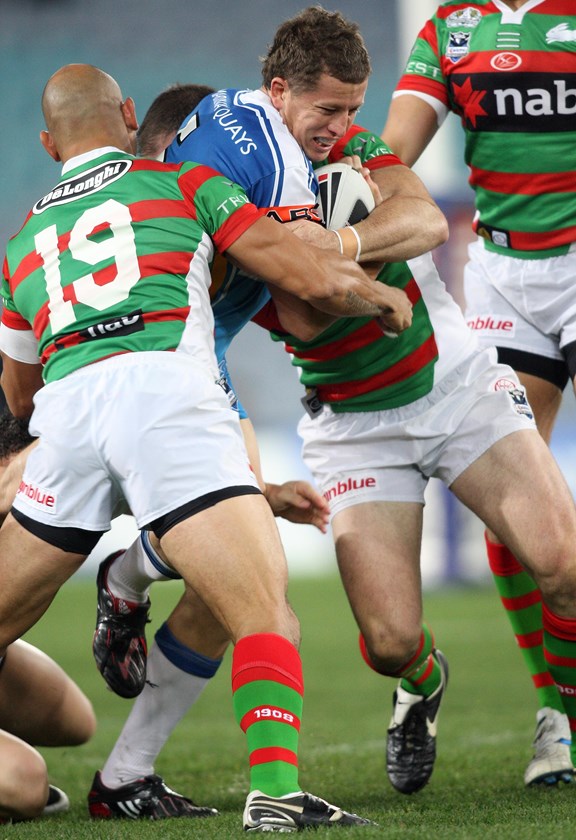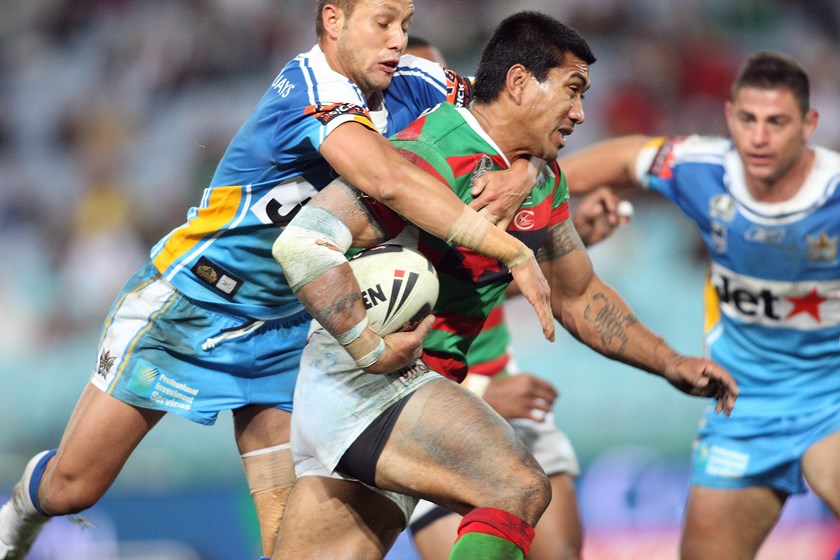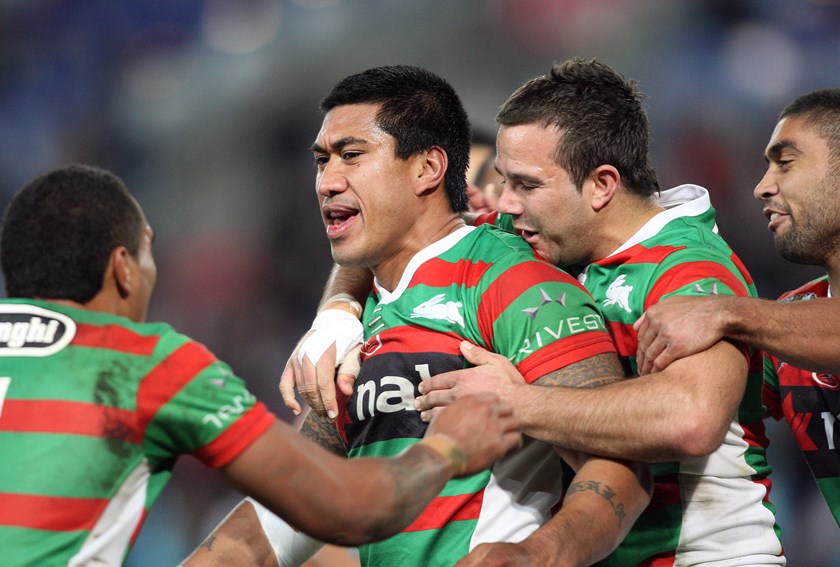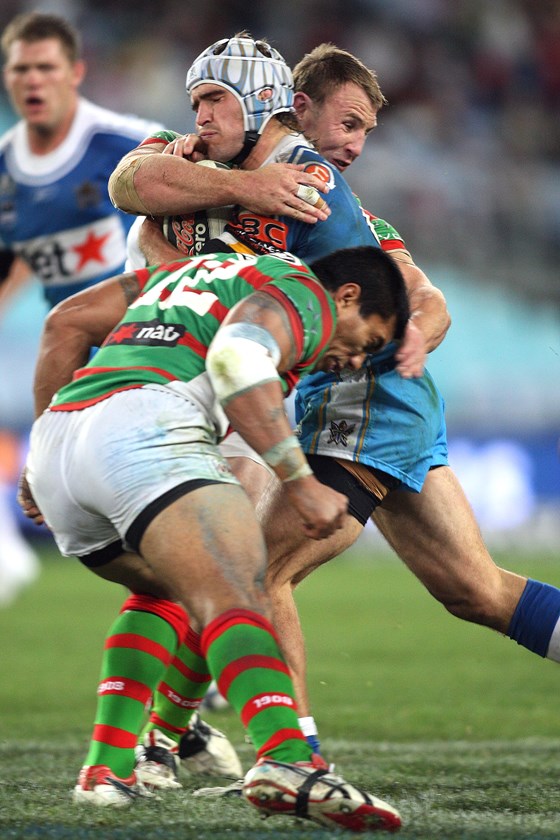 ----------
Match report supplied by Michael Curin.