It was another entertaining Indigenous Round victory for the Rabbitohs in Round 11.
Here are my Five Takeaways.
Indigenous Inspired
Even though a number of our Indigenous players were ruled out through injury, the likes of Dane Gagai and Cody Walker helped lead the side to victory.
Gagai was at his barnstorming best, threatening with every run he took, racking up 130 metres while making a linebreak, six tackle breaks and kicking three goals. 
While it wasn't Walker's best match, the wily five-eighth still played a handy role in the side's victory, forcing a number of dropouts and deputising as halfback Adam Reynolds went off with injury.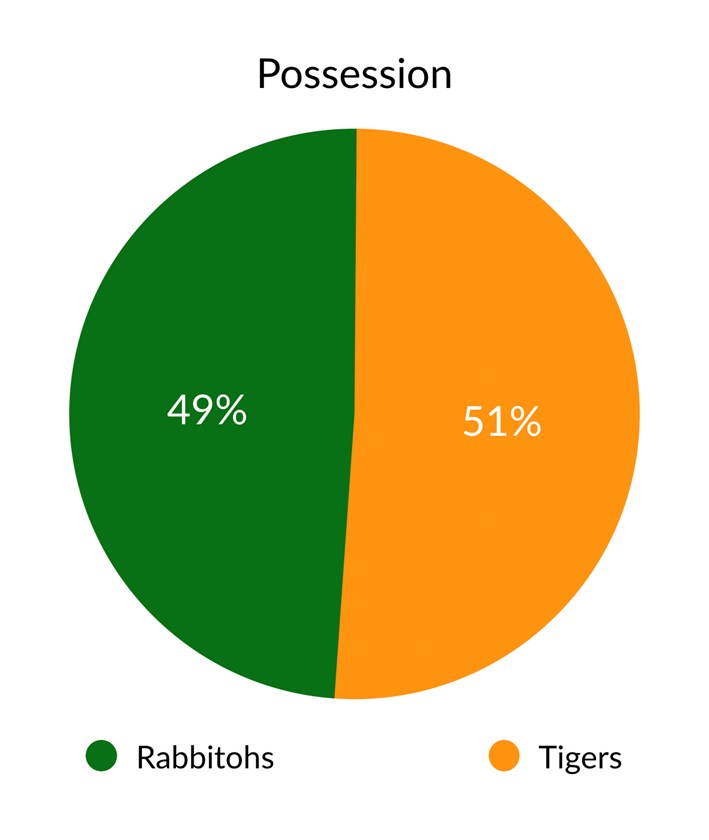 Their teammates certainly added to what was an inspired performance, particularly Damien Cook with a try and two try assists, with the side earning their best start in 30 years.
Defence is the Best Offence
There were a number of defensive efforts that stood out in this one.
Corey Allan saved what would have been a certain 40/20 for the Tigers early on in the set, showing great awareness to get back to the ball before going out.
The team combined to throw centre Esan Marsters into touch a few sets later as the Tigers looked to get onto the front foot, and in the second half, it was John Sutton who put a shot on hooker Jacob Liddle to dislodge the ball. 
There were a number of decisive moments in the second half, notably being Mawene Hiroti's trysaving tackle on former Rabbitoh Robert Jennings, which could have sparked a Tigers comeback.
The most impressive part? The fact we kept the Tigers to four points in the second forty.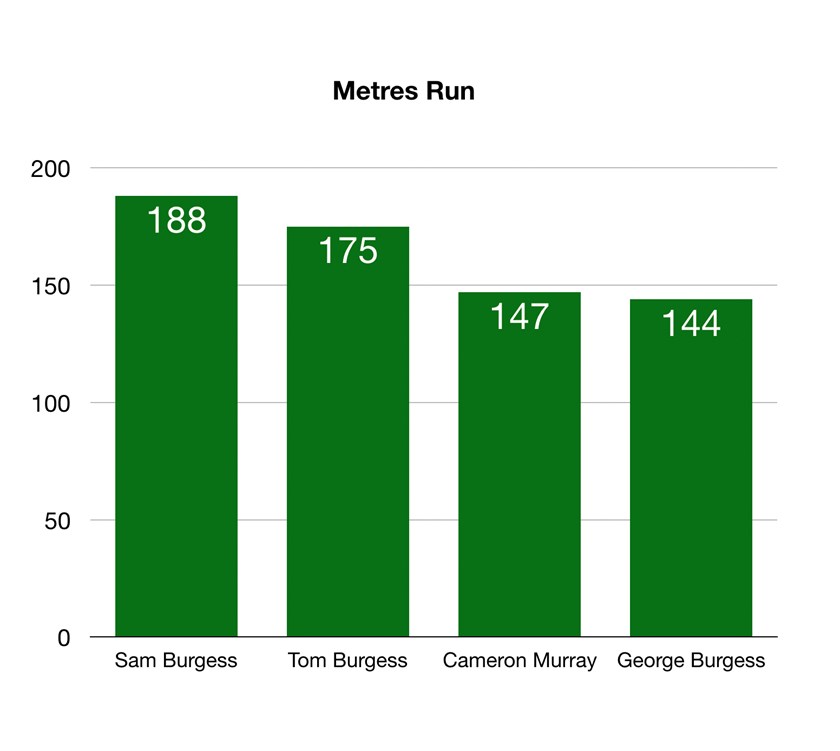 Patience is Key
Coming up against a Michael Maguire-coached Wests Tigers was always going to become a grinding affair, and we certainly overcame them in that aspect.
It was a tight contest for the first ten minutes, with both teams completing at a high rate and competing with one another through each and every play - until we broke away through Cameron Murray. 
The composure and patience of the side was on show, and although a few unfortunate errors gave the Tigers a chance to hit back, the side never panicked, and a combination of forced drop-outs and strong defence allowed Damien Cook, Liam Knight and Murray to capitalise later in the match.
It's just another reason why the side is 10-1 this season - the team's patience has allowed them to overcome plenty of adversity throughout the year and it will come in handy in later rounds. 
A Knight to Remember for Liam
We've mentioned him a few times in this segment, but what a buy Liam Knight is looking to be.
The rowdy bench forward has become a high-impact player from the interchange this season, adding plenty of energy and aggression in his stints on the field in his nine appearances for the Red and Green this season.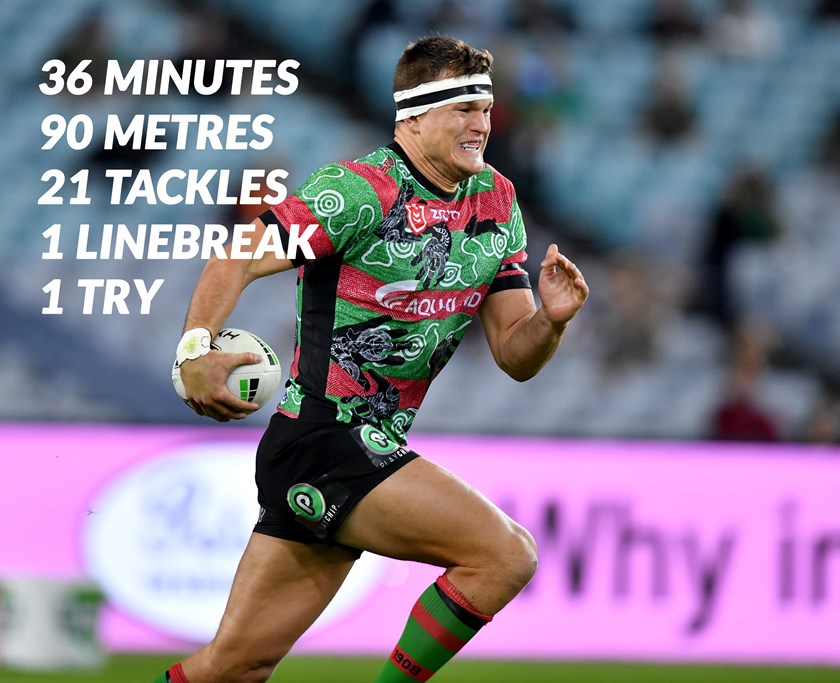 He was particularly damaging against the Tigers, running 90, making 21 tackles in just over half an hour. More importantly, he scored his first try for the Club in a trademark prop's try, busting through the Tigers defence to extend the side's lead early in the second half.
What's more, it was great to see the reaction from the young forward, who could earn a well-deserved starting spot in the side through the Origin period. 
No Reynolds? No Worries
I don't think I was the only one with my heart in my mouth when Adam Reynolds went down with injury late in the first half.
Having such a strong start to the season, I feared the halfback would be out for an extended period when we needed him most - and when I believed he deserved a State of Origin call up as well. 
However, I wasn't worried about the side capitulating on the field. 
This team has shown that no matter which players are unavailable, the fill-ins will stand up - and they did that once again last night with John Sutton going back to his old position of five-eighth and Cody Walker filling in as chief halfback alongside Damien Cook who was his electric best at dummy half. 
The Red and Green failed to miss a beat, continuing on with their strong first-half lead to get on with the job, with Walker featuring prominently to steer the side to victory while Sutton provided calmness and patience which allowed the team to get on with the job.
With a number of players out with State of Origin selection, the young brigade will have to aim up - and there's no doubt they will.