It was another classic match against our arch-rivals the 'Sydney' Roosters at the SCG, with plenty of talking points.
With that being said, here are my Five Takeaways from Round 1 against the Roosters.
Radar Boots
From the outset, the kicking was absolutely on point, particularly from halfback Adam Reynolds who had a superb night with the boot. 
Early on, Reynolds and Damien Cook consistently forced the Roosters behind half-way with their precise and aggressive kicking, while also giving the side plenty of room to move. 
On a cold and soggy night at the SCG, the generals put boot to ball, with three tries coming off of kicks, and a total of 24 kicks compared to 15.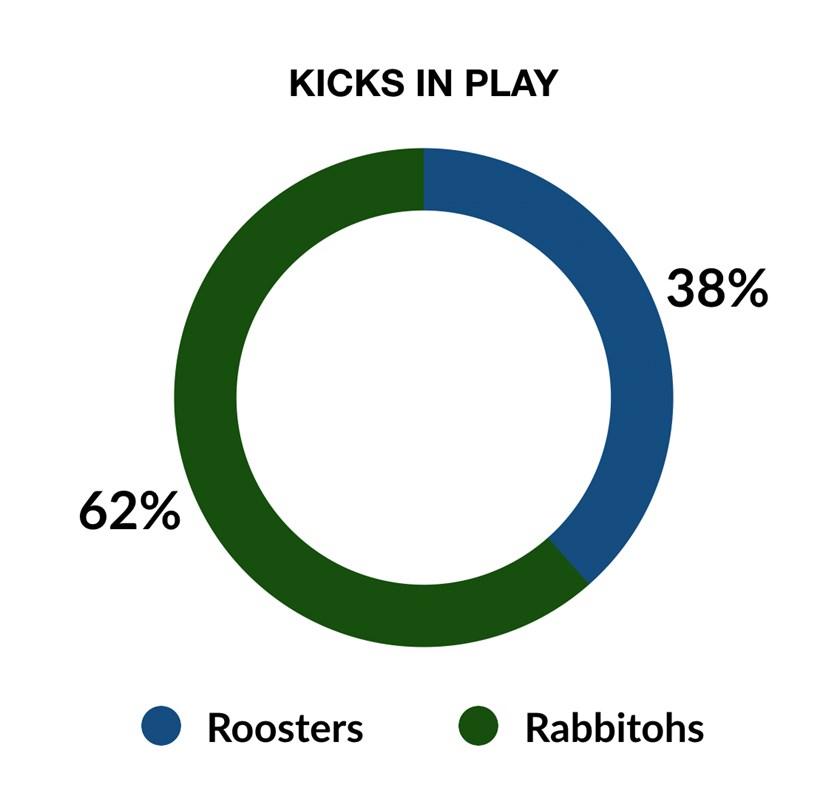 Reynolds was no doubt the standout, setting up two tries from kicks and 443 kicking metres, but it was incredibly pleasing to see Damien Cook add to his arsenal with some cracker kicks, including setting up Sam Burgess for his try. 
You can take Sammy out of the middle…
…but you can't lower his impact.
In his new position of second row, Burgess was a busy man on the edge of the field, putting in an entertaining running battle against Roosters centre Latrell Mitchell.
He scored a great try in the first half off a grubber kick, then became a hero in defence in the second half with a great boots-and-all tackle on his opposition second-rower Boyd Cordner, forcing an error as he got over the line.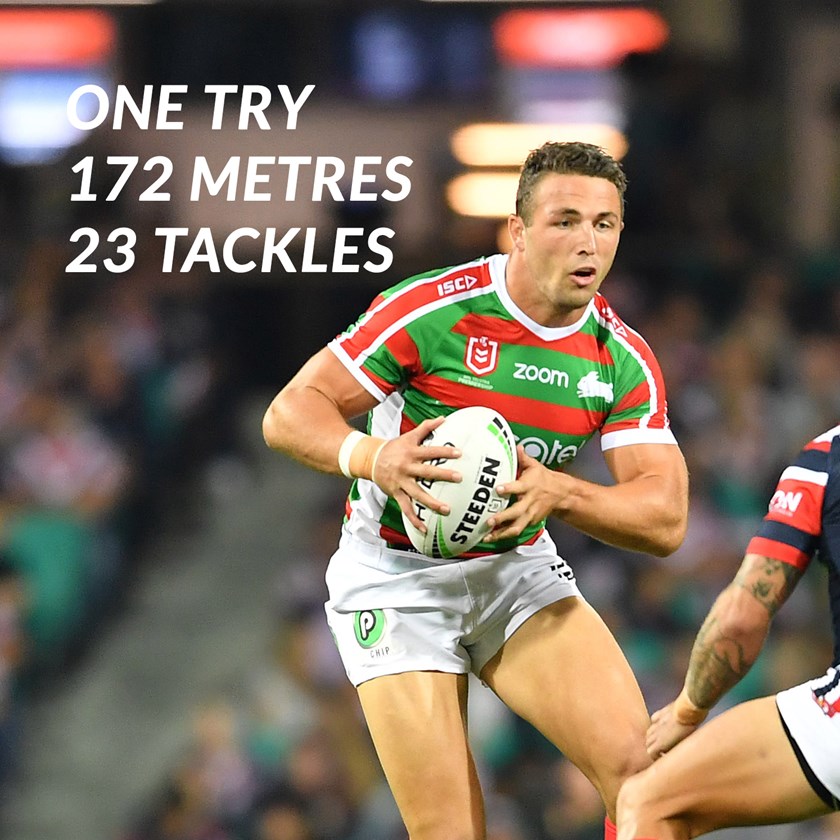 The Englishman finished with a barnstorming try (his first against the Roosters), a match-high 172 metres (79 post-contact) while making 23 tackles and proved that he can match it with the boys out wide. 
His combination with Adam Reynolds and Greg Inglis will be intriguing to see as the team continues to gel. 
A Knight To Remember for Liam
There were a number of players making their debuts for the Rabbitohs in Round 1, but one that really stood out to me was Liam Knight. 
In his 39 minutes on the field, Knight was a menace against his former side, putting plenty of shots in the middle and running with even more intent, ending the night with 122 metres (41 post-contact), making 18 tackles and missing none. 
While some were eager to point out the positional switch of Sam Burgess to the edge, Knight very well could fill in his position with more performances like that. 
Slippery conditions forces the unconventional
It's an obvious one, but it was true - because of the high-error count, we saw a lot more unconventional tries.
Our first two tries came off kicks, while the Roosters opened their account with a dive-over from dummy-half, and then a one-on-one strip saw them score a few sets later.
Then in the second stanza, a Campbell Graham try came from a flurry of passes from the all-dangerous left-hand-side, and another precise grubber proved the goods for Cody Walker.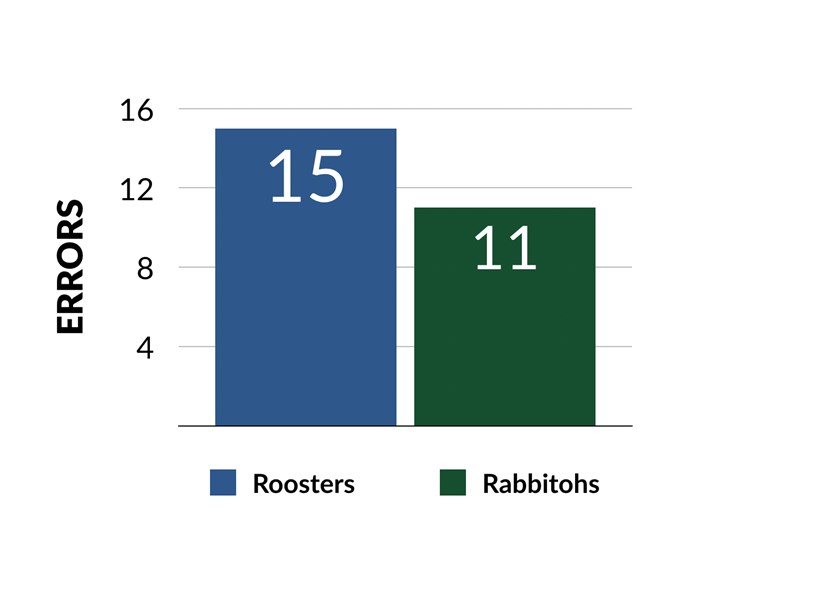 It was further evidenced by the side putting in more kicks (24 to 15) and grubbers (10-2) as well as passes (231-181). The Cardinal and Myrtle also swung the ball wide on early occasions, being sure to give centres Braidon Burns and Greg Inglis plenty of breathing room. 
It proved to be the difference between the two sides, and showed that no matter the conditions, the Rabbitohs are ready to play. 
There's Still Plenty of Feeling Between These Two Sides
It was as classic as a local derby can get, and it sure had its fair share of tense moments.
There were a number of times when the two teams clashed head-on, particularly on the right side of the field as Greg Inglis and Latrell Mitchell came together to bring some fireworks on an otherwise dire night. 
In a time where the game is in the news for all the wrong reasons, the Rabbitohs and Roosters did Rugby League proud in an entertaining contest. 
It was great to see over 24,000 loyal fans from both sides braving the weather to see their teams play, and even better to see the Red and Green topple the reigning premiers.