The Rabbitohs boast one of the biggest Member and supporter bases in the NRL and now, with the help of @TwitterAU, we can also say we have some of the most passionate and active digital supporters in the competition!
We recently got our hands on data supplied by Twitter which highlights the dedication our followers have to conversing all things Rabbitohs on the social media platform.
In the raw numbers, our followers have managed to form the biggest social media family in Sydney and the third greatest in the NRL: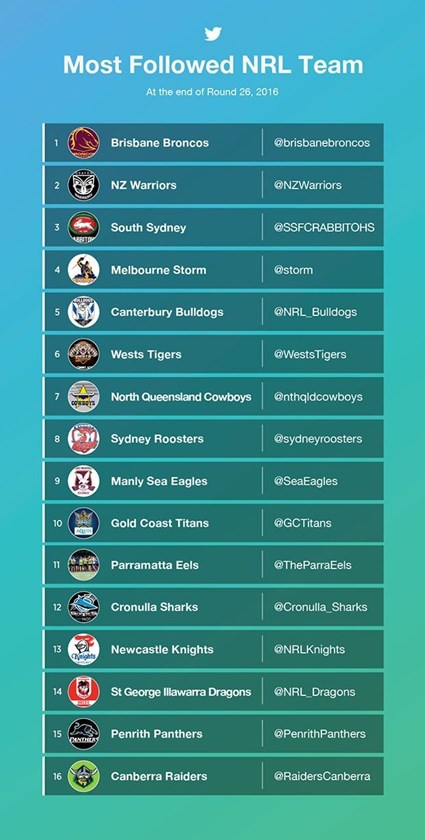 It's not just the Club our loyal supporters love to connect with! @greg_inglis, @SamBurgess8 and now @robbiefarah are among the leading NRL personalities that Twitter users want to connect with: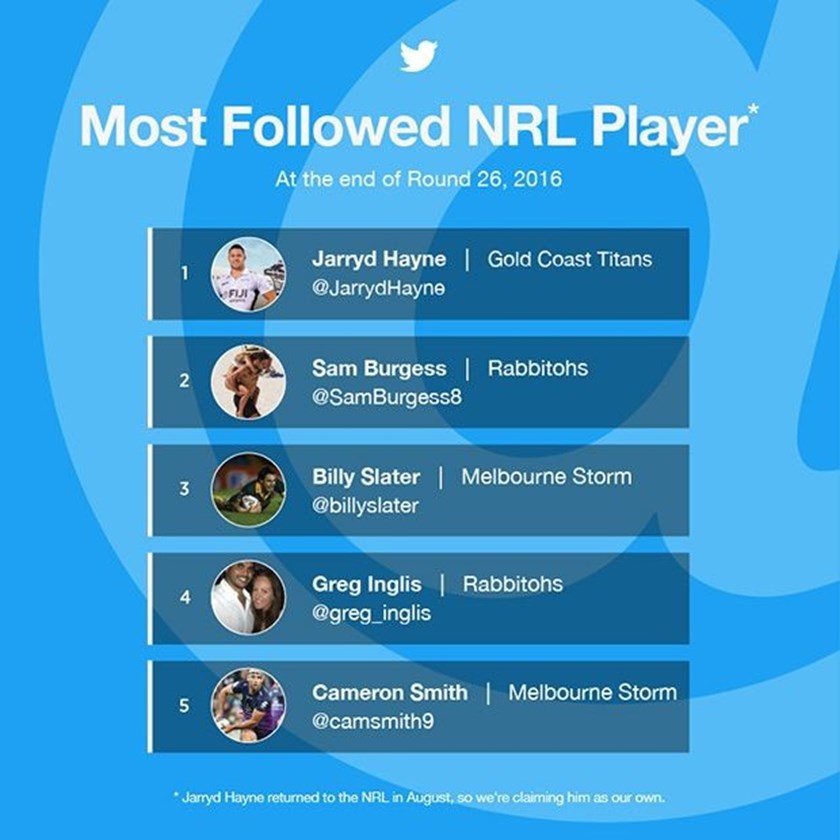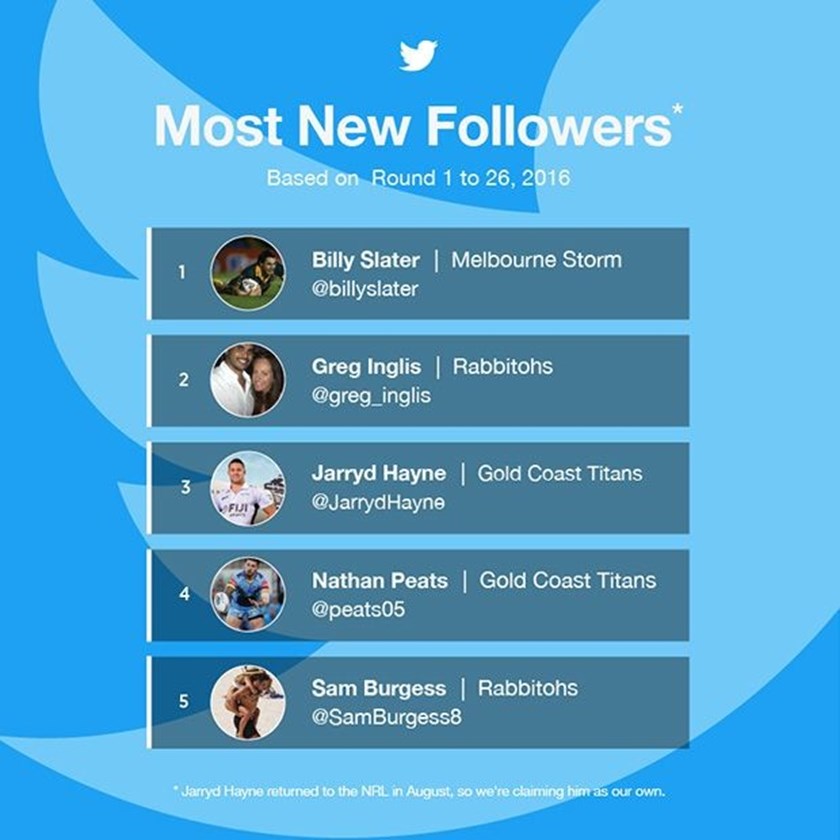 In a touching show of respect our digital family created the 3rd most liked Tweet in the NRL for 2016 to show respect on ANZAC Day:

The love of all sports drew us together when NFL Superstar Marshawn Lynch visited Redfern Oval and became the NRL's most watched Twitter Video: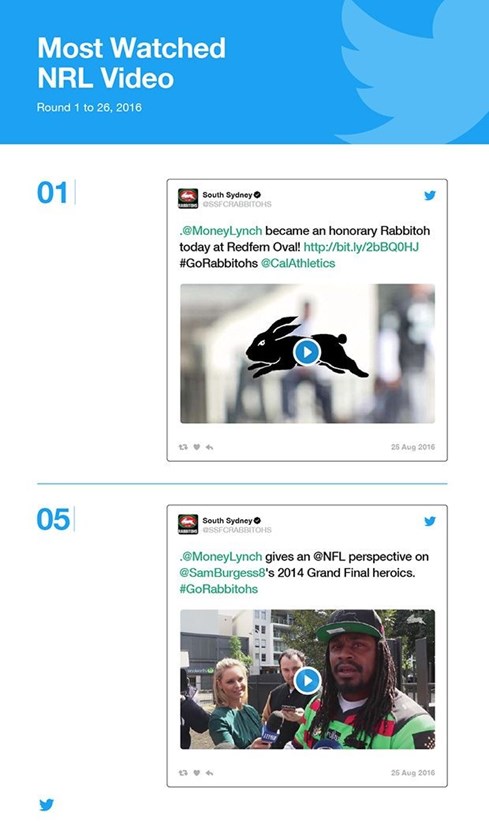 We all came together as a family to support our players with the 2nd and 5th most retweeted NRL player tweets:

So thanks Digital Rabbitohs for following us in 2016! March with us into a huge 2017!