Born Rupert John 'Jack' Rayner on 11 April 1921 at Coraki, Richmond River (near Lismore), Jack Rayner would become a legendary Captain-Coach of the Souths teams of the second golden era of the early 1950s.
He was discovered as a footballer while on active service in New Guinea during World War II. Playing Rugby League for his unit, his vigorous style was noticed by Eric Lewis - the lock forward in Souths' 1932 premiership winning team and Australian representative. Lewis extracted a promise from Jack, saying "if we get out of this alive I'll try out for South Sydney".
Rayner honoured that promise, and at the relatively advanced age of 25, he impressed in the 1946 trials as a second row forward. He went on to play 195 games for the club, all in first grade.
He was an indefatigable worker who ran and tackled hard, he played one game for Sydney Seconds, seven games for Sydney Firsts, 18 games for NSW and five Tests for Australia, touring with the 1948-49 Kangaroos to England and France.
During the 1949 season, he toured New Zealand with the Australian team.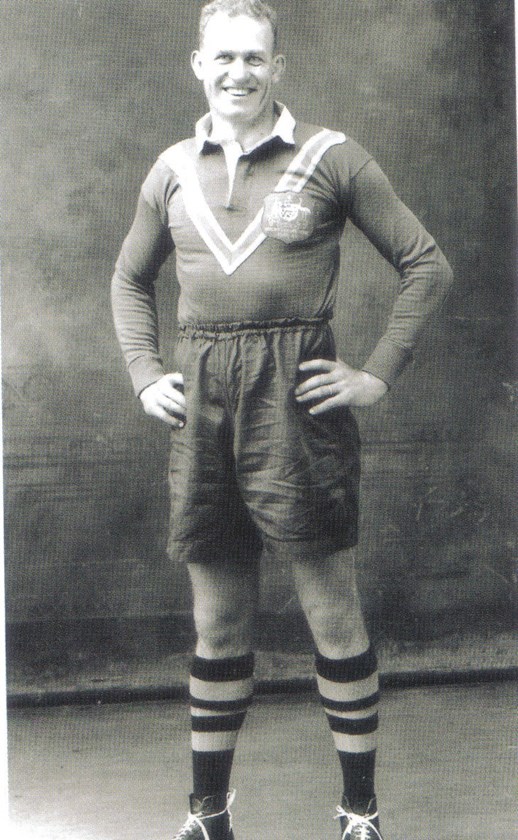 With Souths he scored 58 tries and kicked nine goals in a career spanning 1946-57 uninterrupted. He captained between 1947-57, coached between 1950-57, and played in the winning Grand Finals between 1950-51 and 1953-55.
In 1955, Souths had a poor start to the season, and he called a team meeting to get the season back on track. It worked, and they famously won the last eleven games in a row to win the club's 16th premiership, defeating Newtown in the grand final 12-11.
With three minutes remaining in the match, Newtown were leading 11-7, and in possession on their 25-yard line. Rayner then toed the ball through as the Newtown player was attempting to play the ball and half-back Col Donohoe raced through the dive on the ball over the try line near the posts.
Bernie Purcell had to kick the conversion to win the game. Purcell said afterwards "it wasn't a hard kick, but had I missed it I would be looking for the nearest exit".
The drama didn't end there. In the last minute of the game, Newtown were awarded a penalty, and fullback, Gordon Clifford, lined up the shot at goal from 45 yards out at a difficult angle.
The Rabbitohs held their collective breath as the conversion went wide. This ended the second golden era, as St. George would win the next eleven premierships in a row before Souths would find success in the late 1960s for the third golden era.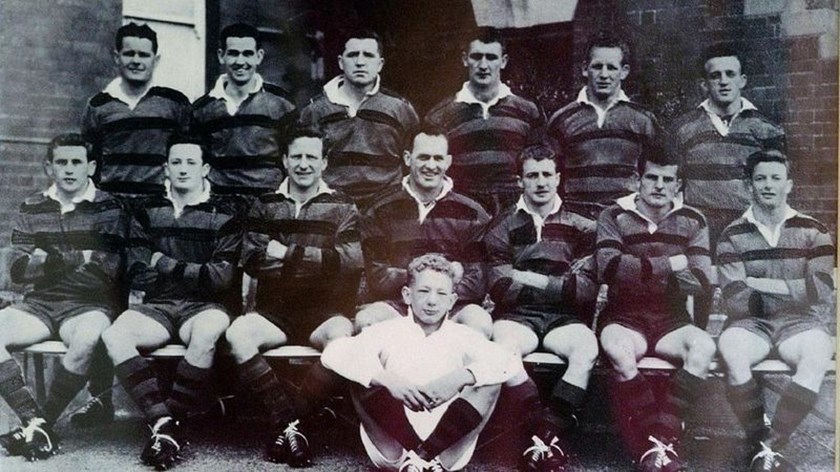 In the summers between football seasons, Jack was a tearaway fast bowler and hard-hitting century batsman for Paddington first grade team, which won premierships in 1950-51 and 1953-54. Before his football career he had also played hockey for Paddington.
He retired from the Police Force in 1981 as Senior Inspector. In 2003 he was bestowed with the honour of 'Men Of League Honouree', and in 2004 was made coach of the South Sydney Dream team announced at the Westin Hotel in Sydney. He was also a keen attendee at the Randwick Races on Wednesdays, and was awarded Life Membership of Souths Football Club in 1968.
Jack passed away on 17 May 2008 at the Prince Of Wales Hospital, Randwick after a long battle with dementia, and will be remembered as one of the game's true gentleman and one of South Sydney's finest clubmen.
Souths players and officials formed a guard of honour at the funeral held at St. Jude's Anglican Church, Randwick four days later.