Alfred Lewis Blair was born on 16 August, 1896 captaining the victorious 1925, 1926, 1927 and 1929 premiership-winning Rabbitohs teams.
Blair had a long and honourable career in Rugby League, commencing as a schoolboy with George St, Redfern, then Waterloo Albions.
He played 186 games for South Sydney in first grade in seasons 1917-1927, 1929-1930. He took a year off in 1928 from Sydney football when he travelled to Queensland to captain-coach Longreach.
A fine tactical player at five-eighth, he scored 39 tries and kicked 139 goals, amassing 395 points for South Sydney.  Blair captained Souths to premiership victories in 1926, 1927 and 1929 during the club's first golden era of 1925-1929 and 1930-1931.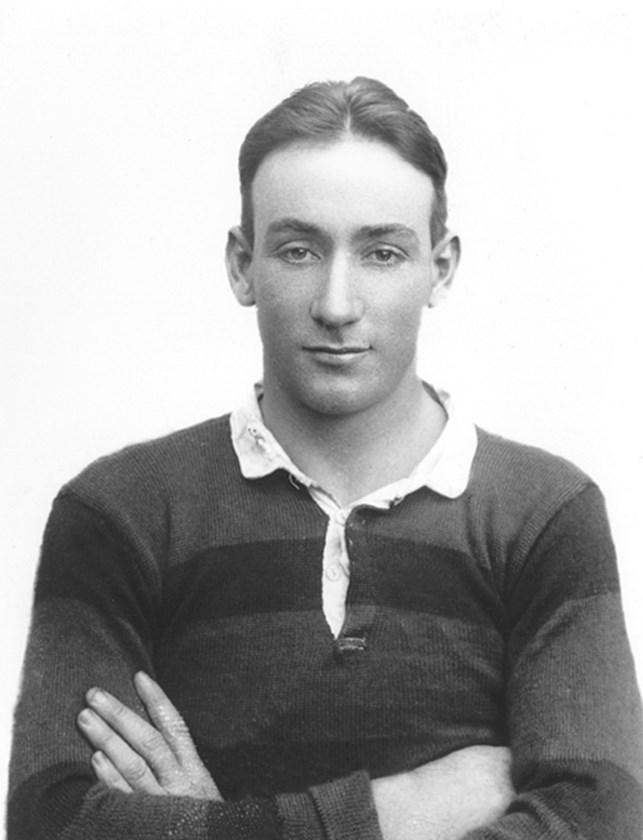 He played one Test for Australia, losing to the British Lions 22-3 on 23 June 1924 at the Sydney Cricket Ground, in front of a crowd of 50,005 refereed by Tom McMahon. He had three Souths team mates in the team, Cecil Blinkhorn, Harold Horder and Alf O'Connor.
He is listed on the Australian Kangaroo Players Register as Kangaroo No. 128, and also played one game for Metropolis in 1920 and 11 games for New South Wales across 1919, 1924 and 1927.
At the end of 1929 he led Souths on the first tour of New Zealand by a Sydney club team. Accompanied by President Charlie Lynch, the 16 man squad left Sydney on 4 October, three weeks after defeating Newtown in the grand final 30-10 at the SCG.
Three games were played:
12 October losing to Marist Old Boys 10-9 at Carlaw Park, Auckland
16 October defeating Huntley 30-3 at Huntley, South Auckland
19 October return match with Marist Old Boys reversing the result by 21-5.
The tour proved a financial success, as after paying all expenses an allowance was made to each member of the squad.
Blair left Souths to captain-coach Waratah Mayfield in 1931, and finished his career at Cooma before returning to Sydney in 1943 when he coached Western Suburbs.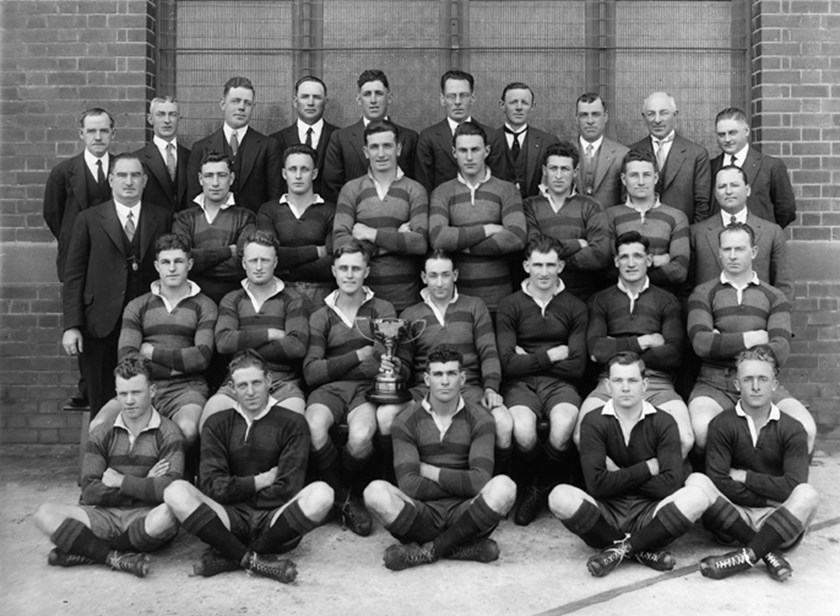 He returned to Souths in 1944, coaching them to the semi-finals, but died suddenly at his Coogee home on 28 September 1944 aged 48. He was survived by his son Alf.
A large funeral was held for 'Smacker' at St. Brigid's Church, Coogee where many past and present members of the South Sydney Rugby League District Football Club were in attendance. He was buried at Botany Cemetery on 30 September 1944.
The noted journalist Claude Corbett, who gave Souths Sydney the title 'Pride Of The League', said 'He [Blair] was beyond doubt the finest captain Sydney club football has ever known. He had an uncanny intuition of positional play'.