The four big Sydney clubs that share ANZ Stadium as a home venue – South Sydney Rabbitohs, Canterbury-Bankstown Bulldogs, Parramatta Eels and Wests Tigers – have agreed to a series of initiatives aimed at driving attendances and transforming the event experience at their matches in 2018.
In a major breakthrough for Rabbitohs Members and supporters (and away-team fans travelling to ANZ Stadium), the Big Four have agreed to the following initiatives for all 33 NRL regular-season games at ANZ Stadium:
General admission tickets from $20 for an adult and $40 for a family on all pre-purchased tickets;
Free entry for juniors 12-and-under on a pre-purchased adult ticket, with four children entitled to entry on every adult ticket purchased;
All tickets include the cost of train travel to matches at ANZ Stadium – with two direct trains to and from Olympic Park to run for each game;
Heavily discounted food and beverage offers at ANZ Stadium outlets for every game, rotated on a monthly basis, including $9.95 kids meal deals and $3 meat pies throughout March.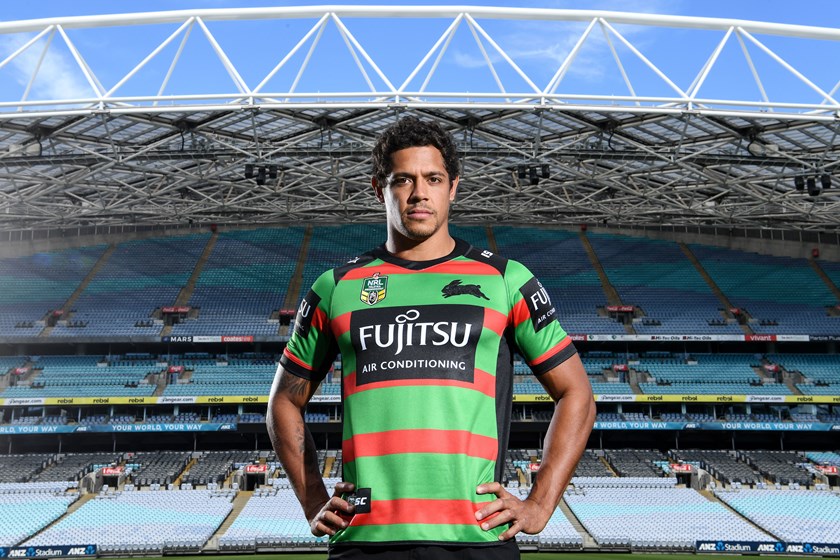 Additionally, Rabbitohs, Bulldogs, Eels and Tigers Members are entitled to free entry to all games at ANZ Stadium in which their club is competing as part of their 2018 Membership. Club Members have reciprocal Membership rights when they are the away team.
Derby games involving the big four clubs will also be better promoted with the clubs committing to work together to build excitement among fans, including a plan for joint media conferences in lead-up to games.
The introduction of these initiatives follows extensive research by the Rabbitohs on what Members and fans want to make it easier to attend games throughout season 2018. Attending games will now be more affordable, better scheduled and there will be improved access to the stadium with these initiatives in place.
Rabbitohs CEO Blake Solly says the Members told us what they wanted and the Club has listened.
"We did a lot of listening to our Members about the barriers to attendance. We took that feedback on board and now we're delivering some solutions to those issues," Mr Solly said.
South Sydney Rabbitohs CEO Blake Solly

"Our Members wanted a better schedule, easier travel options, and more affordable tickets as well as food and beverage options."
"Our Chief Commercial Officer, Shannon Donato, led the charge and brought together the four clubs, ANZ Stadium and the NRL, and with a lot of hard work the clubs and the NRL have delivered a better schedule, better and more affordable travel options, some fantastic ticketing deals and heavily discounted food and beverage offers for each game.
"It's never been easier for Members to watch their Rabbitohs play and I hope these initiatives will encourage more Members and supporters to get out to the games at ANZ Stadium, build a great atmosphere at the games and cheer home the men in Red and Green.
"This collaboration between four clubs, a stadium and the NRL, across an entire season, has never been achieved before and it is a huge win for our Members and supporters."
NRL CEO Todd Greenberg said: "These are incredible initiatives and I congratulate all four Clubs and ANZ Stadium for being so proactive and working together to introduce them.
"As a game, we are focused on ensuring going to the footy is affordable as well as an enjoyable experience for our supporters.
NRL CEO Todd Greenberg

"This is a fantastic example of clubs working together in order to get the best result for the fans and for the game."
"I can't wait to see Members and other supporters take advantage of these offers in the 2018 season."
The Parramatta Eels will play 11 home games at ANZ Stadium, the South Sydney Rabbitohs nine, the Canterbury-Bankstown Bulldogs nine and Wests Tigers four. 
In another win for fans, ANZ Stadium will host 11 day-time matches in a focus to give families the best possible opportunity to enjoy the footy.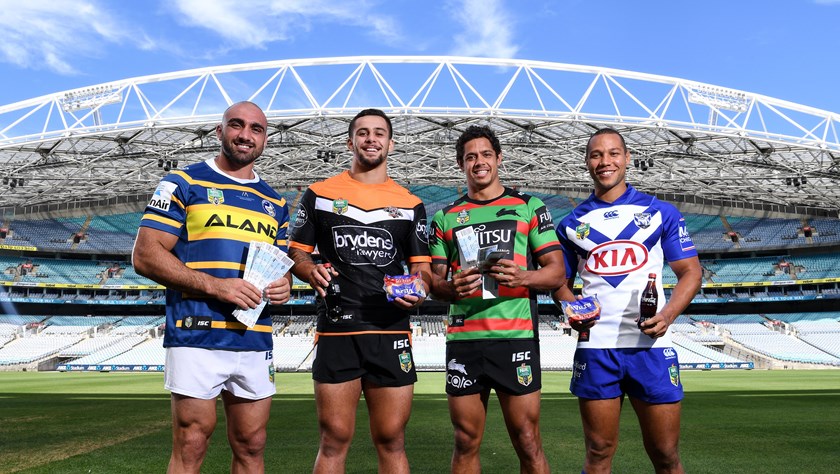 Round 3 will feature the first regular-season double header played at Sydney Olympic Park since 2008, with the Rabbitohs hosting the Manly Warringah Sea Eagles at 5.30pm followed by the Eels playing the Cronulla Sharks at 7.30pm on Saturday 24 March.
All four home clubs will feature in the Round 4 Easter Footy Fest, with the Rabbitohs hosting the Bulldogs on Good Friday, 30 March, and Wests Tigers against the Eels on Easter Monday, 2 April.
Want to experience the Rabbitohs game day for yourself? Our ANZ Stadium Home Games are now on-sale! For tickets click here.