The Rabbitohs Harvey Norman Women's Premiership side will be looking to consolidate a spot in the finals when they play their final home game of the regular season this Saturday against Mounties, the team that narrowly defeated them in the 2018 Grand Final.  
With a number of personnel changes from last year's squad, Head Coach Danny Allende says he is looking forward to seeing how his young team come up against the first-placed Mounties, in what could be a season-defining match.
"We're sitting in seventh spot and they're first," Allende explained.
"We've got a lot of young players that are only around 17-18 years old and they're inexperienced at this level, but they are getting better with each week and there will be a lot of potential superstars on display this Saturday. 
"Members and supporters will see these players put their bodies on the line, a lot of them are, what I guess you could say, 'playing above their experience'. 
"They're (Mounties) a very good side and very well coached, they've got very good players and we'll be up against it. But we're going to go out there and look to put on a performance that our Members and supporters will be proud of."
Danny Allende

We're going to go out there and look to put on a performance that our Members and supporters will be proud of.
Due to a number of scheduling clashes, the Rabbitohs only played once at Redfern in 2019, with a majority of home games played at Erskineville and Mascot.
However, Allende believes that Saturday is a great chance for a number of Members and supporters to witness the side in action, something that he says his team is looking forward to experiencing when they run out on the hallowed turf. 
"I genuinely would have liked for us to play at Redfern every week, but with the way the draw has been set out, it has been a bit difficult," he admitted.
"But we always love playing at Redfern, and with the Canterbury Cup and the Junior Women's teams there as well this Saturday, we're looking forward to a wonderful day out.
"Training for the last two weeks has picked up really well too, and we've been really focussed throughout the week. 
"For those who haven't been to a game yet - you'll get the chance to see the women go out there and give it their all."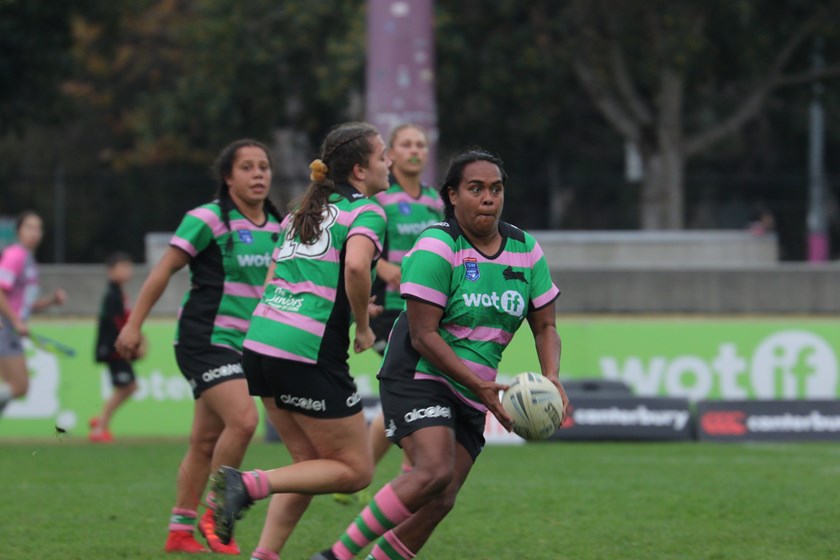 Throughout the week the squad was buoyed by the announcement that Jasmin Allende, Danny's daughter, had been selected to play in the NRLW competition which will be played throughout the NRL finals series later in the year. 
What makes her selection even more impressive is that Jasmin has played just two games after recovering from an ACL injury, and the head coach hopes that the good news can give inspiration to the side this week. That, coupled with the attendance of the ever-present Burrow, who have been heavily involved at each of the Women's matches, is what could be the difference. 
"Jasmin has landed a contract in the NRLW after coming back from a long ACL layoff," he said proudly.
"She has only had two games back and hopefully it can propel the side up for an upset win against a quality team.
"I'm always grateful for the support of The Burrow. They come into the dressing rooms, help us out and travel to see us no matter where we are on the table. 
"We appreciate the support they give us and we're looking to put on a big performance this week."