South Sydney Rabbitohs Member Jamie Lee Dixon was one happy Rabbit after last week's win but knows there is still work to be done ahead of the Good Friday clash. 
What a way to open the account, the week most people had written us off, we bring our A-game. The boys were very impressive all over the park. We had possession, position and pizzazz!
There is so much to talk about, I don't know where to begin.
Backs putting on a show 
I will start with our backs.
Who would have thought Robert Jennings and Richard Kennar would show up Dane Gagai and Greg Inglis? Well, they definitely put on a show.
I think having no injuries in the backline this week gave the boys more courage and ability, to focus on what they are there for, to score tries.
I particularly enjoyed seeing us win under the high ball. Confidence under big kicks was high against Manly and we saw many points come from this. Jennings and Kennar really put on the charm in this aspect and we just got it right.
The wingers and centres complemented each other so well, they defended and racked up a decent score. I have always liked this backline on paper, and seeing them produce the goods on the field was incredibly satisfying. Now we have to keep showing it!
You have to love a halfback battle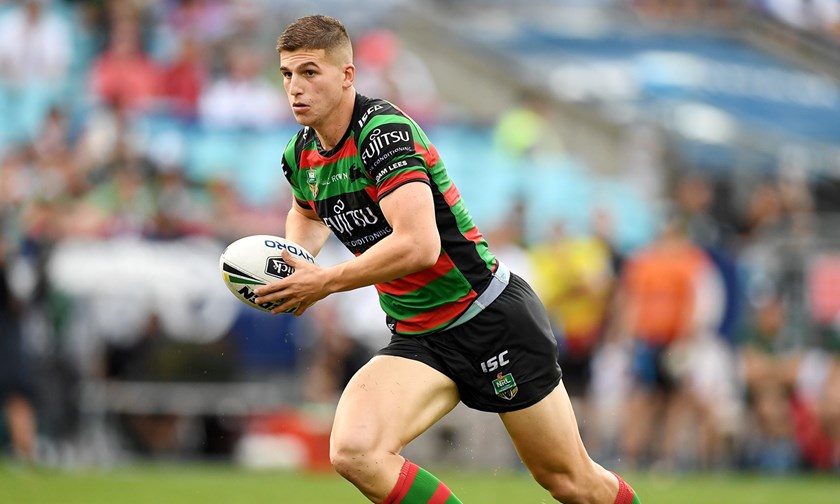 The best moment of the game for me though was Doueihi's intercept who was then chased by Manly Warringah Sea Eagles halfback Daly Cherry-Evans.
It was very reminiscent of Adam Reynolds on Chris Sandow a few years back in 2012 but Doueihi stayed in!
Speaking of the rookie half, he's not half bad is he?
Depth in the halves can only be a good thing. His kicking will improve on the big stage and I am really liking his game management. He has good sight, plenty of confidence and he seems to have no fear. 
A dangerous challenge awaits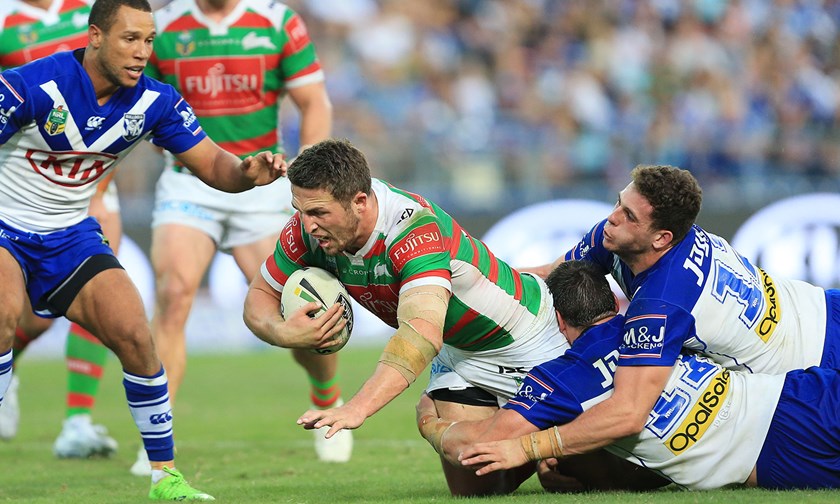 Now it is Easter, it's the time of the Rabbit, but we are coming up against a dangerous side.
We were written off last week, and look what we did. I really feel like this is ours to take but I don't want to jinx us either. The Canterbury-Bankstown Bulldogs don't like us much, and are pretty grubby when they take us on. I am expecting some mud in this one.
This game will be big up front. With the English forwards up against the NSW forwards it is sure to have a hit or two. If we win up front, we will be right, but we do not want to give the Morris brothers, Moses Mbye or William Hopoate an inch.
We seem to be the 'tipsters' choice this week but that hasn't told us much in recent years.
It's a pretty exciting match-up on paper. I hope it is on the field too.
Up the Mighty Rabbitohs!
By Jamie Lee Dixon