Super supporter Jamie Lee Dixon believes that despite two early losses, the South Sydney Rabbitohs are only a game away from hitting their straps. 
Well, it was far better than Round 1! However, we were pipped at that ghastly post by the Penrith Panthers last weekend. It really sucks being at the bottom end of the table but I was still impressed by our boys and can see that from here on, we will improve. With many weeks to go, I am predicting a steady rise up the table.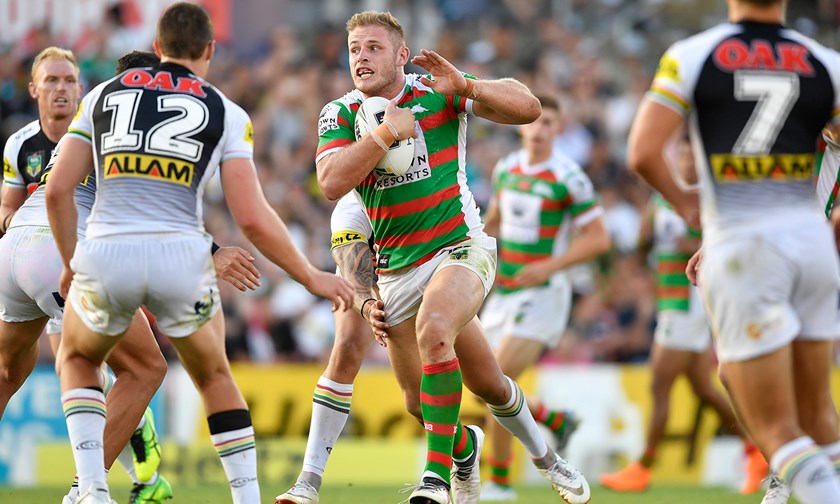 We need to remember the clock is 80 minutes. We had this problem when 'Madge' - Michael Maguire - first arrived.
In Maguire's first four games in charge in 2012, we won just one of our four matches to start the season and each game we were either level or in the lead at half-time.
We went on to prove that we can play a full 80 under 'Madge' so I have doubt we can do it in 2018 under new Head Coach Anthony Seibold.
Cook's the man for the job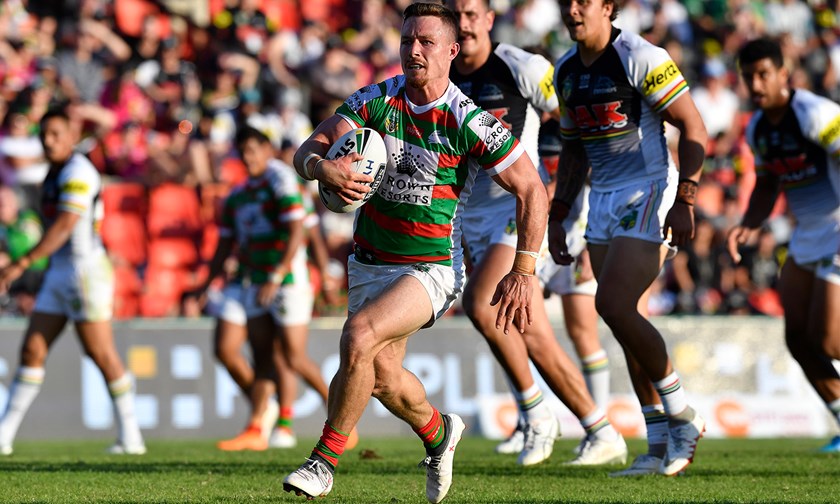 I had another look at the highlights before writing this and my gosh, Damien Cook's try was a thing of beauty. I am in love with his vision, he can read the game better than most and his speed can create something out of nothing. A fast and clever dummy-half on the field for a full 80 minutes a game is very exciting.
Cook's try was not the only whiz-bang moment of the game. Kennar, to Jennings, to Walker! Where did that come from? Ahhhhhmazing! Their speed, their determination, and the fact that all their passes stuck. The back up play was missing last year but it looks like this season we may have it covered.
Early days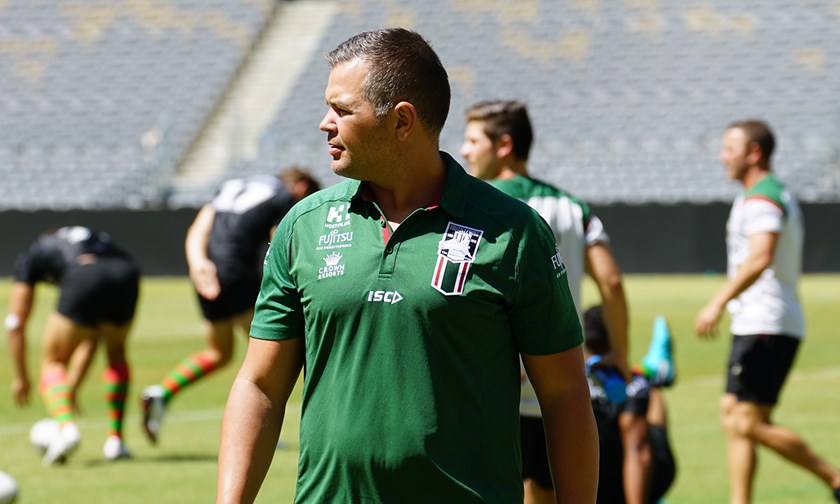 While Cook playing 80 minutes excites me, I really want to focus on Seibold's tactics.
I was a Maguire fan and did not like seeing him leave but at the same time, I am more than happy to give Seibold a go and what he has got started, will only develop and improve week by week.
Our defence in the first half against the Panthers was brilliant, if we can just fix our sloppy second half lapses, we can challenge the very best. We have a strong team, which has a great mix of young and old, agile forwards, slippery backs and now a young half on the rise.
There are so many positives, and so many hidden gems this year that could prove to be really successful for us.
You're only as good as your last match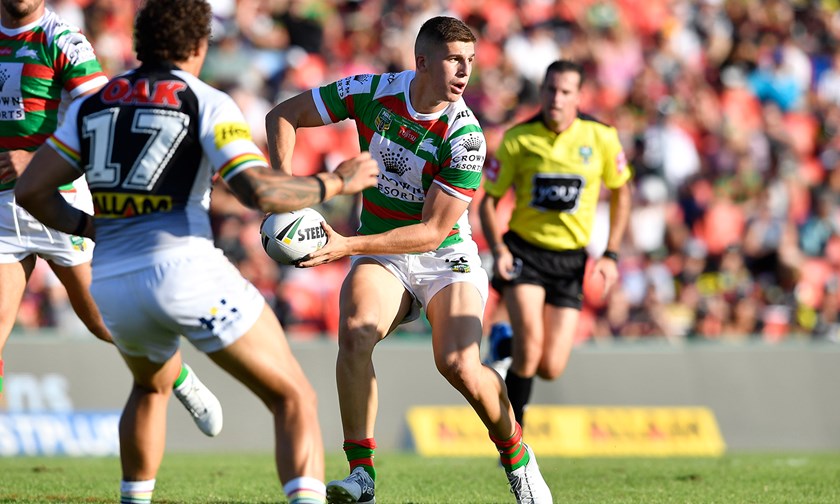 So this Saturday we have the Manly Warringah Sea Eagles, who are coming off a record-breaking demolition of the Parramatta Eels. Intimidation may be a tactic but you can smash someone one week and take a tumble the next, so I am ready and roaring for our first Sydney home game.
This is where we make our mark. Take a surprise win from the team who just scored 54 points in 80 minutes last week. We are Souths. We are known for making waves.
So, this week, lets aim for a few more barnstorming runs and a couple of tries.
See you at home fellow Red and Green fans. Up the Mighty Rabbitohs!
By Jamie Lee Dixon