At the start of the 2007 season, South Sydney Rabbitohs supporters were promised a new dawn. After finishing 2006 at the bottom of the ladder the Club sought to bring in a number of experienced players to help turn the tide and reverse the team's fortunes.
One of the biggest recruitment drives in the Club's history was well underway as the likes of Roy Asotasi, David Kidwell, Jeremy Smith, Dean Widders and Nigel Vagana signed on, ready to make a statement. With their help, Souths ended an 18-year absence from finals football to finish in 7th spot.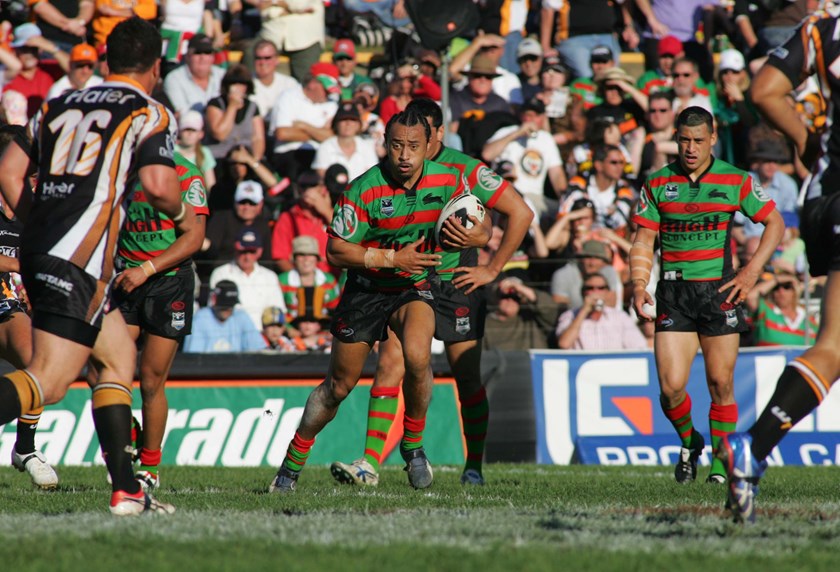 Nigel Vagana, who featured in 32 games for South Sydney from 07-08 became an ambassador for Souths Cares in 2009 following his retirement from the game. That same year he also worked for the NRL in an education and well-being space, assisting young players making their way into grade and older players transitioning into life after football.
"Coming to the back end of my career I was offered a role in the NRL within the education and well-being space, working with players in their lives off the field." Says Vagana.
"At the same time, Souths were sort of keen to keep me hanging around for a bit so for that first year in transition I actually worked at Souths Cares and did the NRL job as well. At the end of that year, I moved into the NRL full time and I'm still here working with players in their lives off the field."
"It's satisfying, it's rewarding, we all went through it but you're helping players and families as best you can." He said.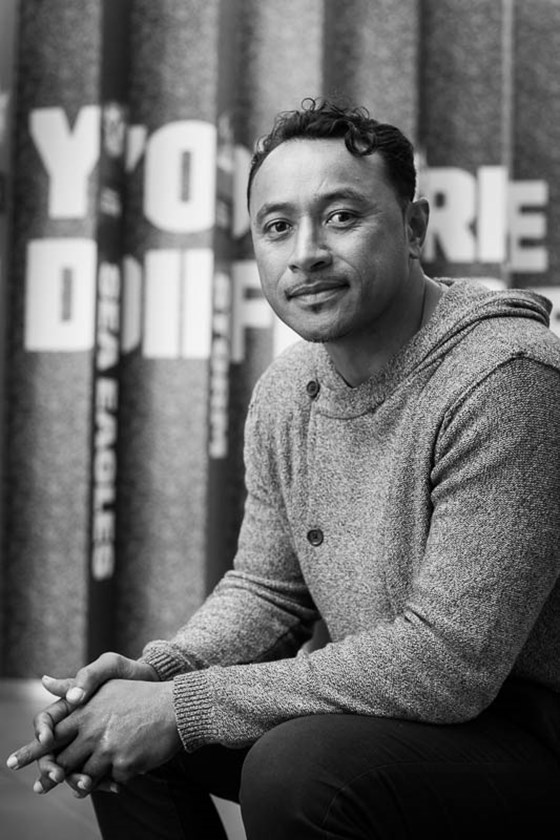 Now based in New Zealand where his career first began, Vagana relocated with his family at the beginning of 2017 to his hometown of Grey Lynn, in Central Auckland. A place he finds similar to a former home of his, Redfern.
"When Souths approached me all those years ago to come a be a part of that new movement with Russ and Pete taking over, being in Redfern actually reminded me of being back in Grey Lynn, which was the area I grew up in."
"It was a bit of a struggle street in the 70s and 80s and that sort of stuff, Redfern was a similar inner city, backs against the wall type thing. It had it's strong rugby league traditions that had probably fallen away a little bit so for me going to Souths was like me going back to Grey Lynn. It actually went really well." He said.
Vagana

They're in a pretty good place now.
While a sense of nostalgia and an attitude to changing things for the better at South Sydney helped shape Vagana's decision to sign for the Club, it would be the opportunity to work with the team's juniors that would also play a pivotal role.
"Souths always had really good juniors. When I was at the dogs (Canterbury Bankstown Bulldogs),  I struck up a good relationship and combination with Braith Anasta." Said Vagana.
"Braith (Anasta) being a Souths Junior, he had Red and Green blood through him but had to play at the dogs, which was all a foreign concept to me because I had started in Auckland and been with the Warriors."
"I didn't really know that existed over here." He said.
"Coming to Souths it was a bonus we could work with your Suttos (John Sutton) and help them on their journey."
As the current squad hits the ground running in preparation for the 2019 season, Vagana, whose career spanned across two decades takes the time to reflect on how things had changed from his debut year in 1996 until his final game in 2008.
"When I first started my mum was still cooking me bacon and eggs on game day in the morning, the same thing she was doing when I was 8 years old." Says Vagana smiling from ear to ear.
"When I finished, nutrition, on the one hand, looked a whole lot different. There's a whole heap of stuff that came in by the time I had finished 10 or so years ago and it's still evolving now. You look at all the GPS monitoring and sleep patterns and everything the boys go through, all the digital stuff they're doing now. You finish the game and by the time you get home they've got all the highlights up and all edited on your phone so you can access it. Technology's changed the game."
"We've come a long way from running two laps around the field and playing touch. That was training!" Laughs Vagana.
His arrival at Souths in 2007 left a lasting effect on the players who were there before Vagana put pen to paper. While he sought to improve the Club's position, that needed to be done from within the playing group. And that started in the pre-season.
"It was pretty obvious some guys that were there before us hadn't been taught some of the professional basics properly, like your eating, training, and sleeping." He said.
"I guess I was brought in to try and help mentor some of the young guys and try to get them to understand what it looks like, what a professional athlete looks like."
"That's not just at training, that's at home, in the morning, it's on your day off it's on your recovery day so coming into pre-season that was a bit different."
"Trying to help the guys through that as well... and trying to survive myself."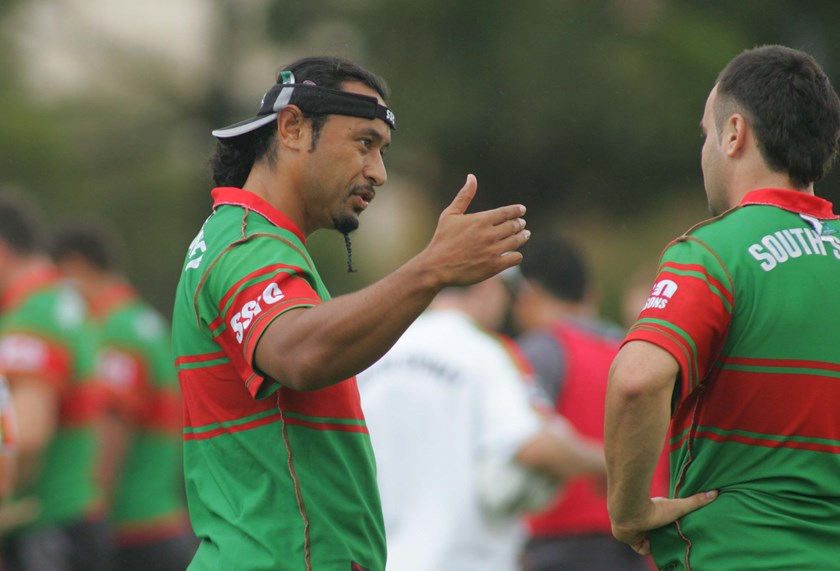 Despite being based in the land of the long white cloud, Vagana still follows the Rabbitohs closely.
"I always keep an eye on them. It was great when they started attracting top line players."
"I guess when we got there we were sort of a bunch of washed up old guys and a heap of young guys but it's great to see that they can attract world-class players like your Inglis' and your Sams of the world and get those guys to help develop your young Johnstons of the world." He said.
"It's great that Souths don't have to pay overs and they're competing with the best players and offering the best players to become involved with one of the best clubs."