If you're a South Sydney Rabbitohs diehard then you're probably pretty happy right about now. 
The Red and Green will be first on the ladder at the end this weekend, with their two bye points taking them above the St George Illawarra Dragons on for and against. 
Head Coach Anthony Seibold has done a wonderful job in his first year sitting in the hot seat and has the team firing on all cylinders as we enter the latter part of the competition. 
With the team flying high we decided to check out their progress and compare it to their form last year to see just how they have come in the space of a year. 
All out attack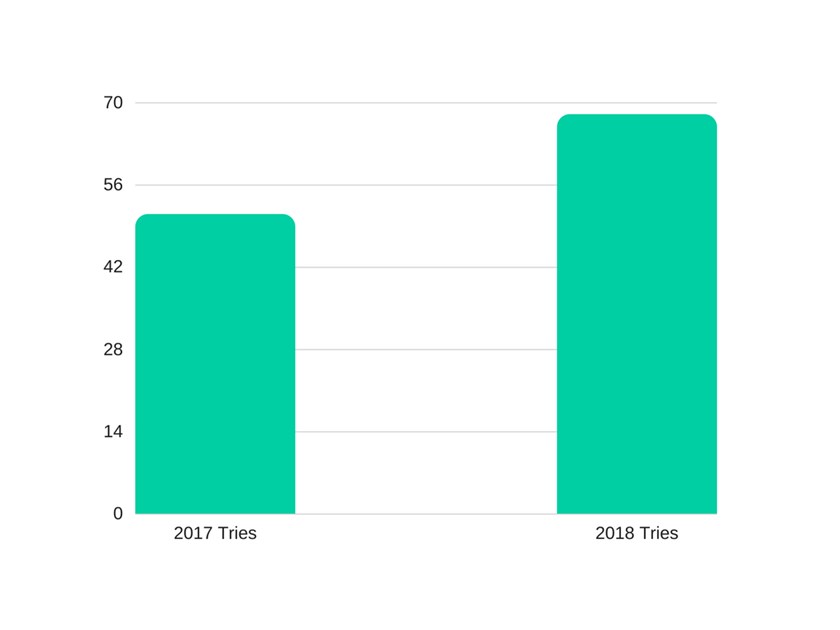 The boys in Red and Green are so far this year's most potent team with the ball in hand scoring a whopping 68 tries and notching up 401 points in the first half of the season. 
It's a huge improvement from 2017 where the Rabbitohs had scored just 51 tries by this time last year and 78 for the season. 
Getting a roll on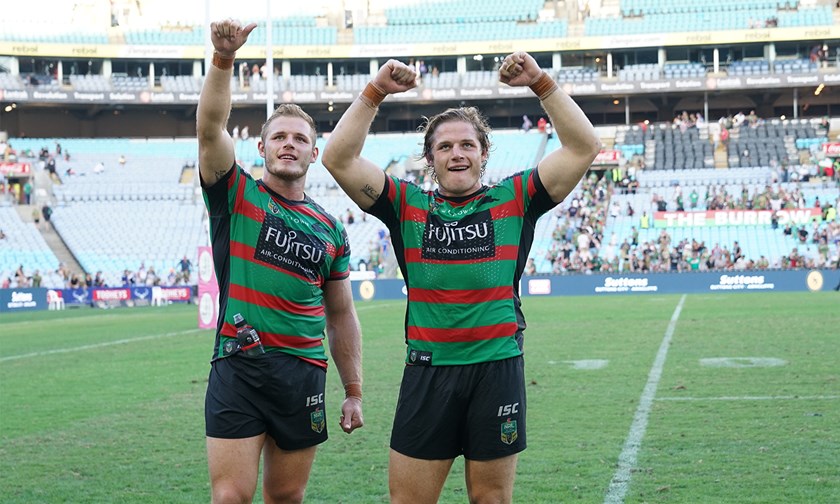 Playing a big part in the Rabbitohs successful 2018 season is the roll on the men in Cardinal and Myrtle are getting through the middle. 
With 16 games played Souths have broken 506 tackles compared to last years 468. 
The Rabbitohs have also run for 24,956 metres so far this season compared to 16,466 metres in 2017 as well as making 83 line breaks to 57 last year.  
Winners are Grinners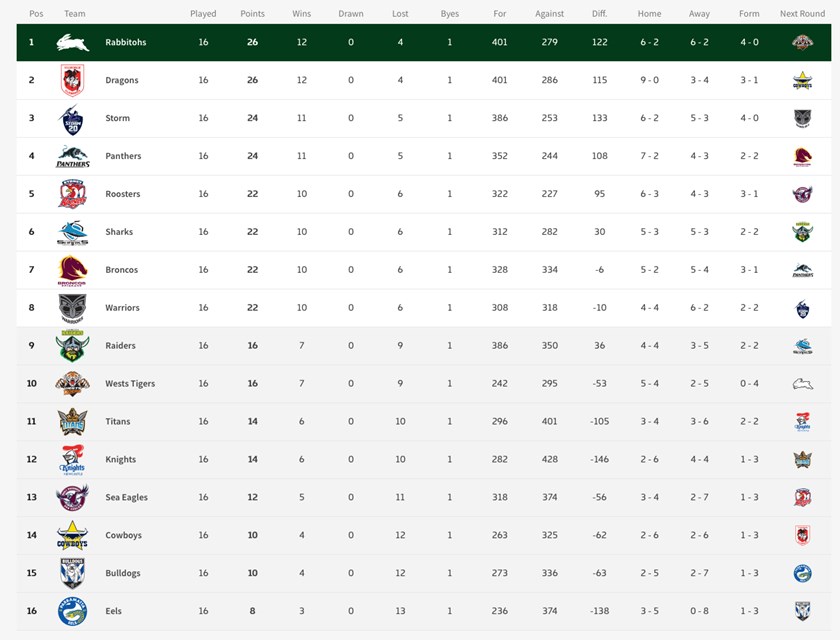 In 2018 the Rabbitohs are a 100% better side than they were this time last year winning twice as many matches in the same amount of time. 
This includes an eight-match winning streak which hasn't been matched since 1989. 
Safe as houses
This stat is sure to make the Rabbitohs out there happy with the Red and Green's completion rate much higher than where it was this time last season. 
The Rabbitohs are currently completing at 78.3% whereas last season the team were completing at 70.1%. 
It a big improvement for the team and even more spectacular that they have achieved it whilst playing expansive Rugby League.