South Sydney Rabbitohs players Braidon Burns and Jasmin Allende have taken a trip to one of the more isolated communities in North Queensland as part of a campaign to raise awareness of the effects of smoking.
Thirty of the children who attended the 'Don't make smokes your story' presentation were handed a special treat - the chance to rub shoulders with the Rabbitohs by making up the guard of honour for the Round 16 clash with the North Queensland Cowboys on Sunday.
Organised by South Cares, Burns, Allende and Club ambassador Roy Asotasi have taken the anti-smoking initiative to 10 schools and three community events, reaching more than 2,500 10-16 year olds in the lead up to the match at Barlow Park.
After spending a day spreading the word around Thursday Island on the Torres Strait, Burns and Allende travelled south on Friday to attend a community breakfast event at Yarrabah State School, a 50km trip east of Cairns, to deliver their message in the Aboriginal shire.
The event kicked off with a sausage sizzle and a raffle for a signed football and jersey, then children from the Yarrabah community took part in skills drills with NRL development officers and met the players during the 'Don't make smokes your story' activities.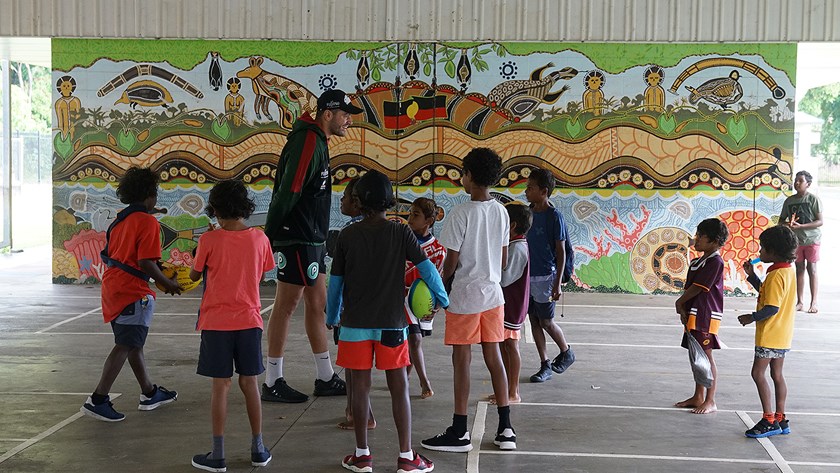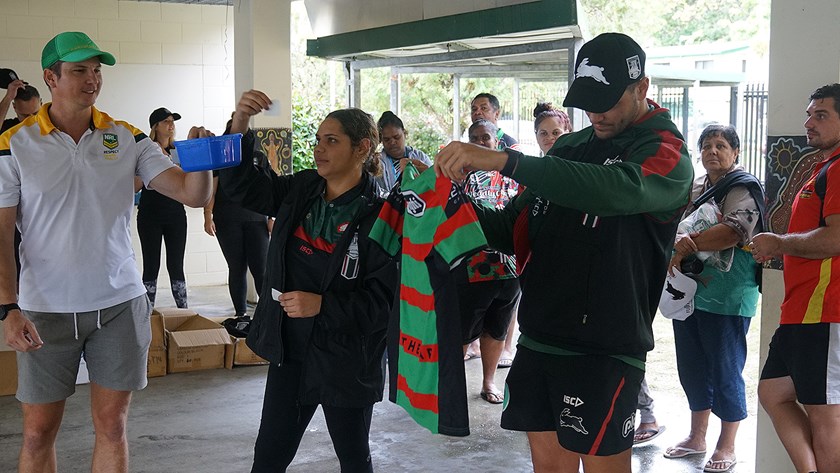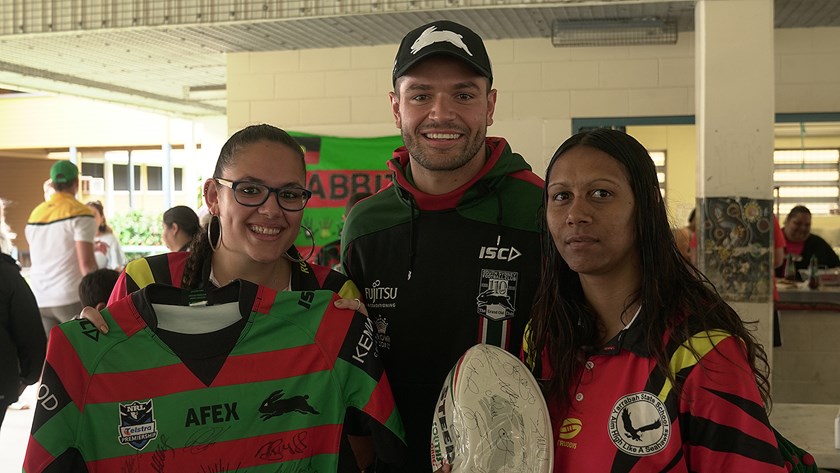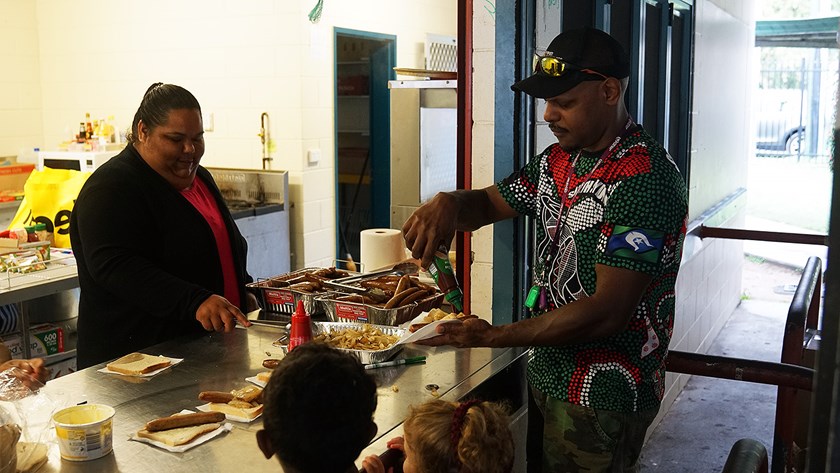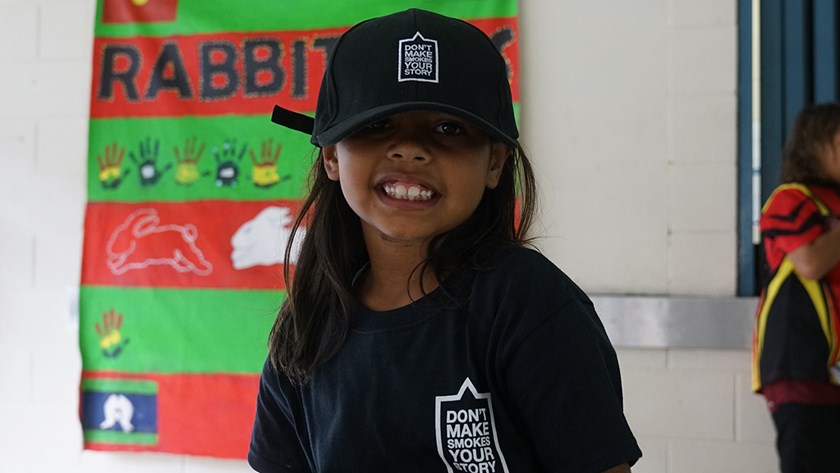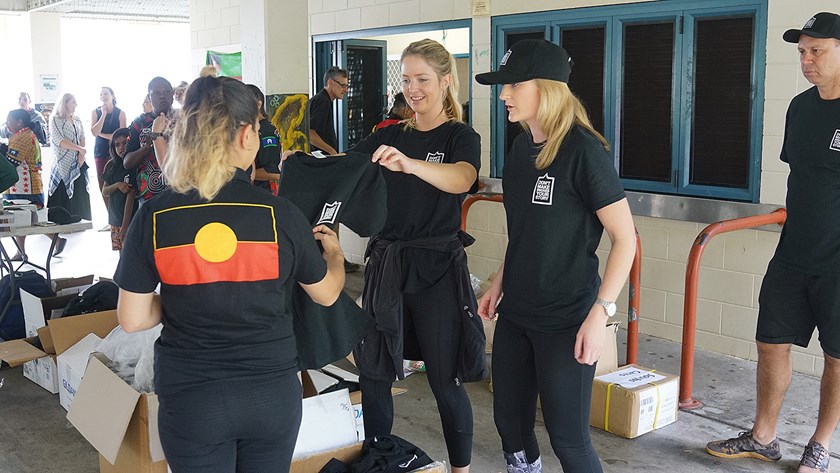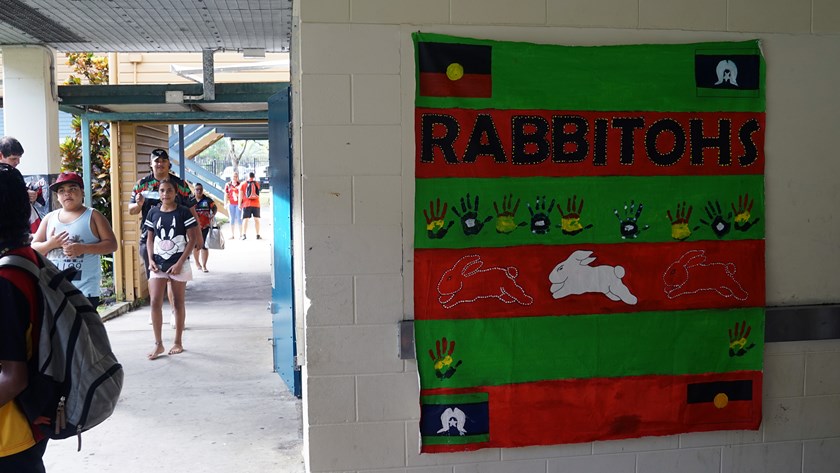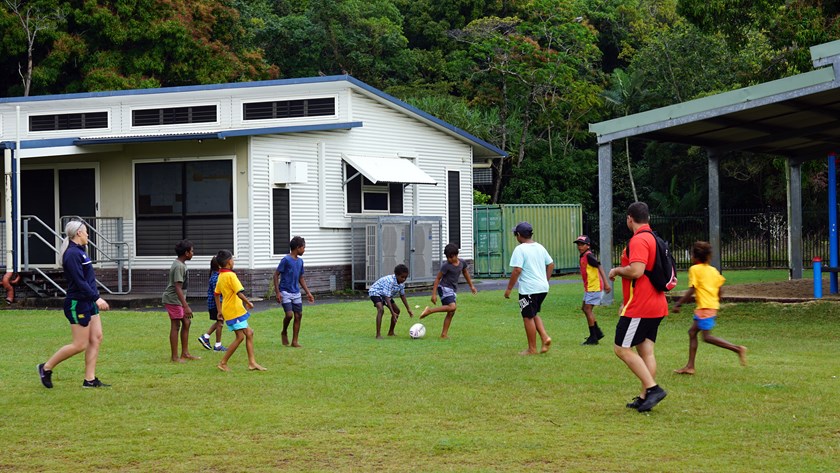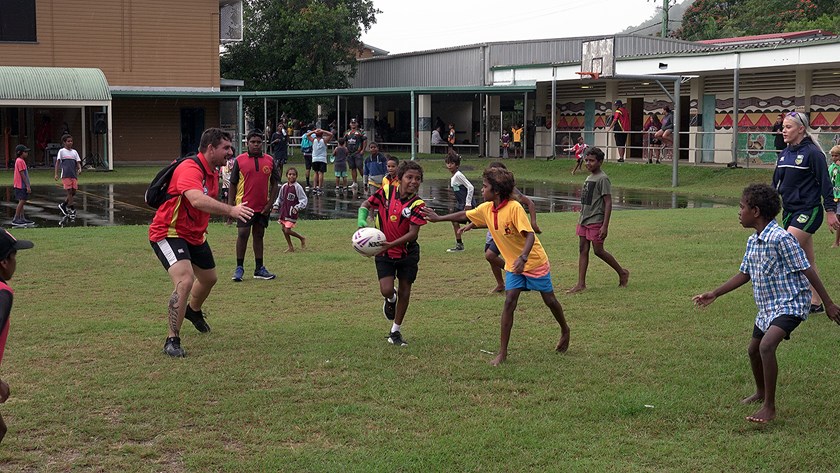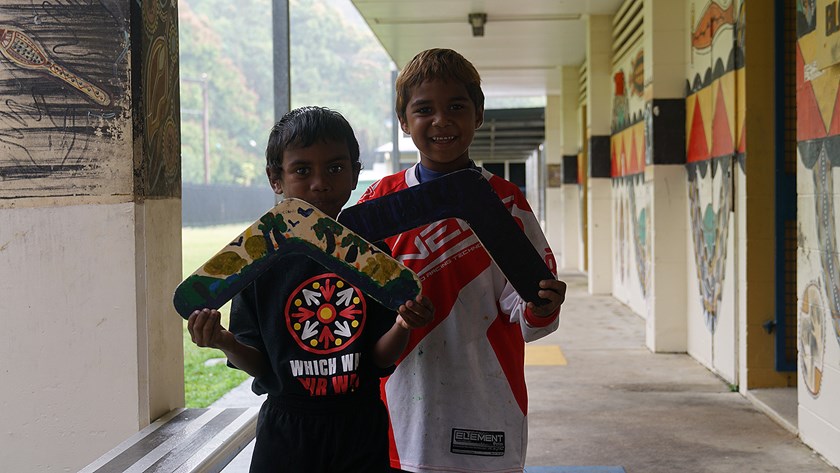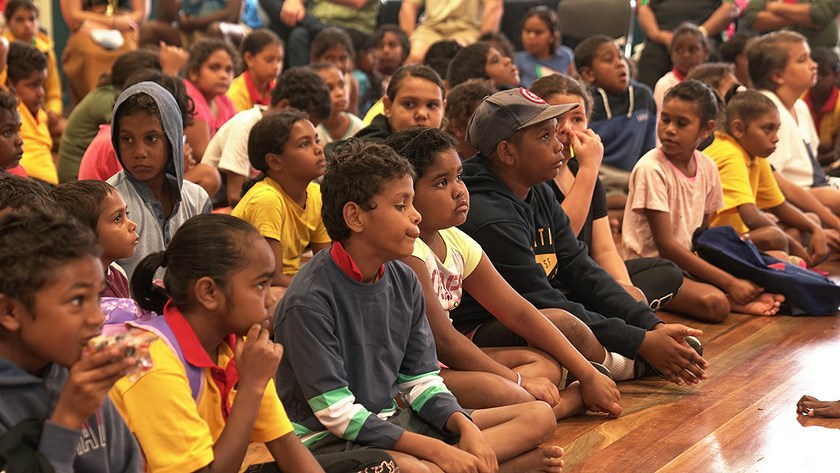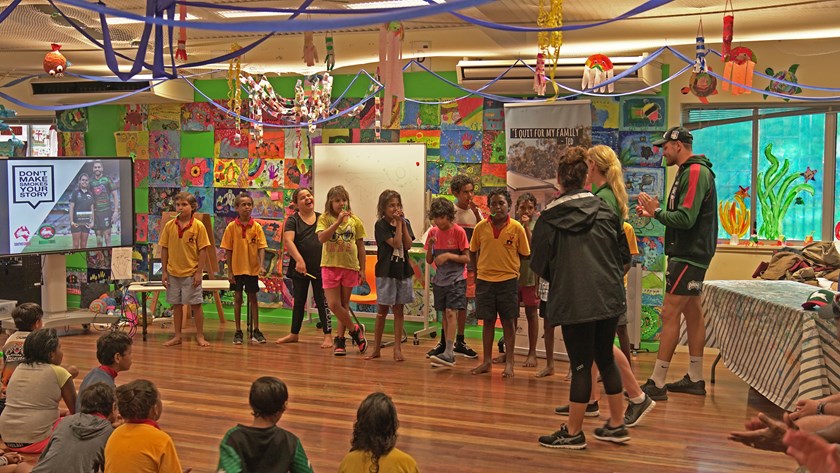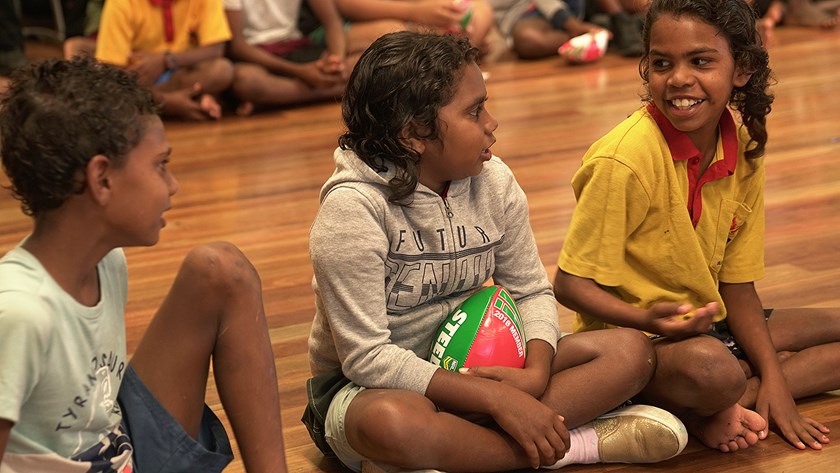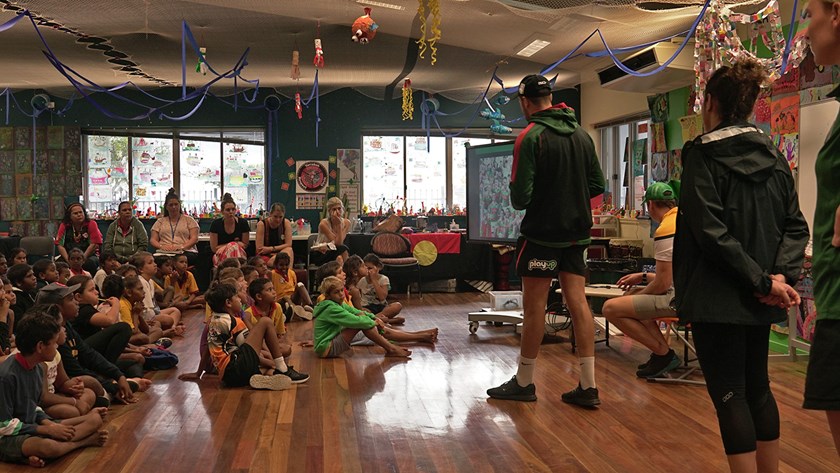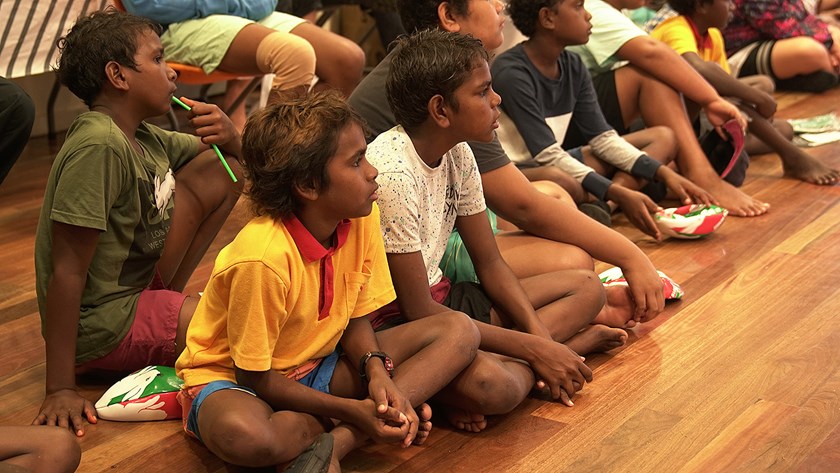 Yarrabah State School principal Jason Evert, whose Year 9 students designed an impressive painted banner for the event, explained how much the visit means to the community.
"This is rugby league heartland - and it's a big thing for the kids," said Mr Evert.
"It's very rare that we get visits from NRL players and, being such a big rugby league school and community, it's a big deal to the people so we really do appreciate it.
"Leading a healthy lifestyle is a really important message and I could see the kids were all engaged so that was great."
Having a visit from Rabbitohs players, who the children look up to as role models, is an important factor in helping them understand such important messages says Ben Fielding, Head of Engagement Through Sport for Education Queensland FNQ.
"Souths Cares offered the Yarrabah School and community something different in using professional athletes to head this campaign," said Mr Fielding.
"The students at Yarrabah State School were really engaged in the presentation and the activities, which was clear through their enthusiasm and willingness to participate.
"The Yarrabah community greatly appreciate the effort made by the Rabbitohs and Souths Cares to visit the community and share this important message."