The South Sydney Rabbitohs turned out in two Perth schools to teach young kids how to pass, kick and brush their teeth.
With the help from our partners Colgate, Kyle Turner, Connor Tracey, Sifa Talakai and Mawene Hiroti helped point the youngsters in the right direction when it comes to looking after their teeth. 
After passing on tips about healthy eating and drinking at Midvale Public School and Forestfield Public School in Perth, the quartet of Rabbitohs also joined in with a few footy drills on the school playing fields.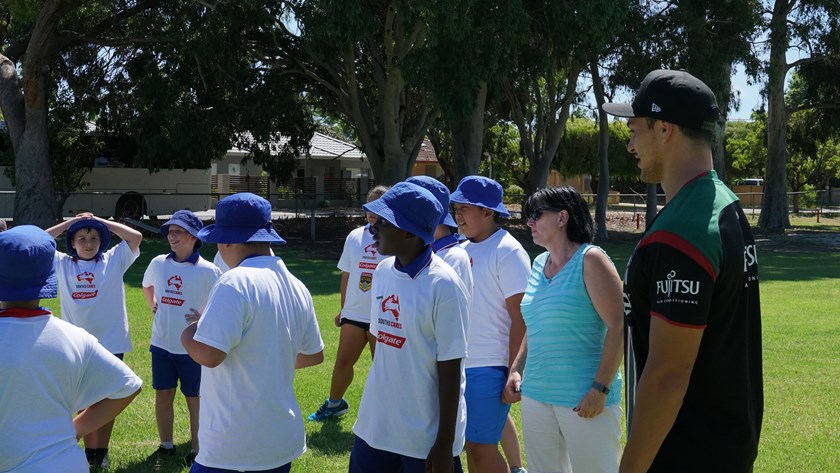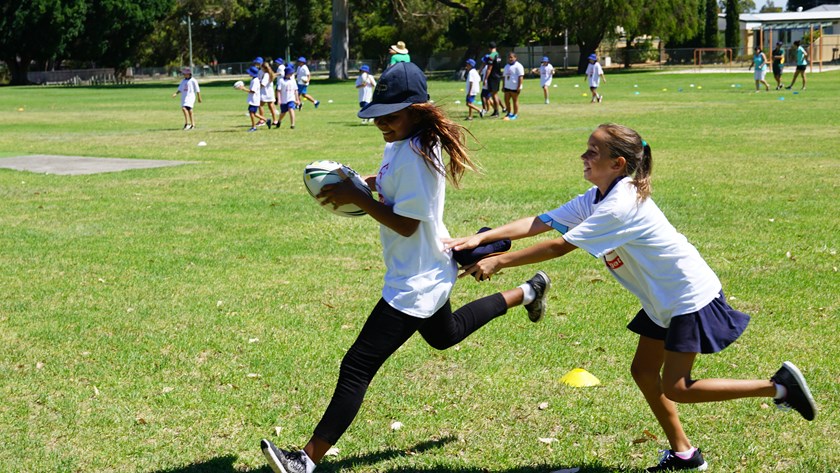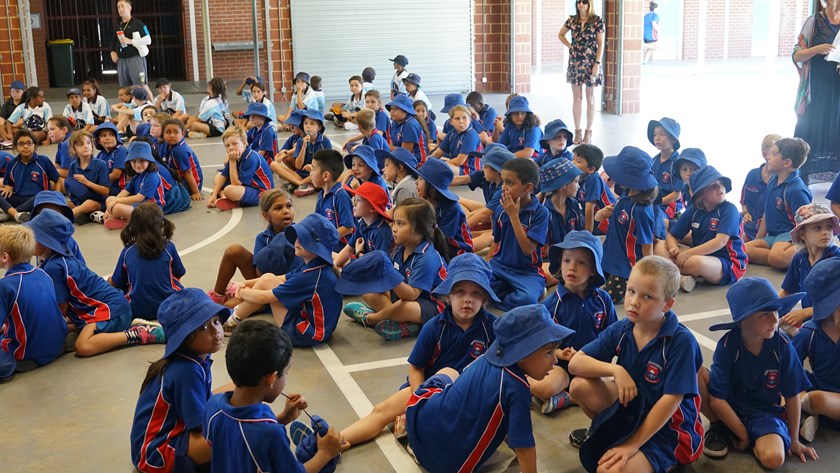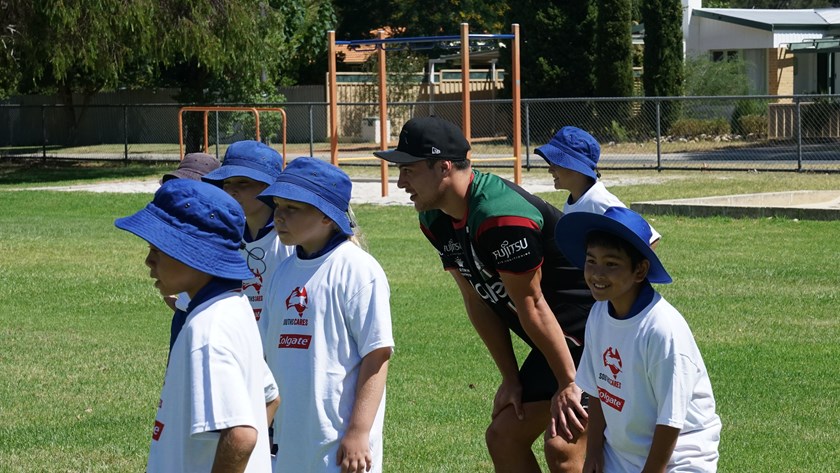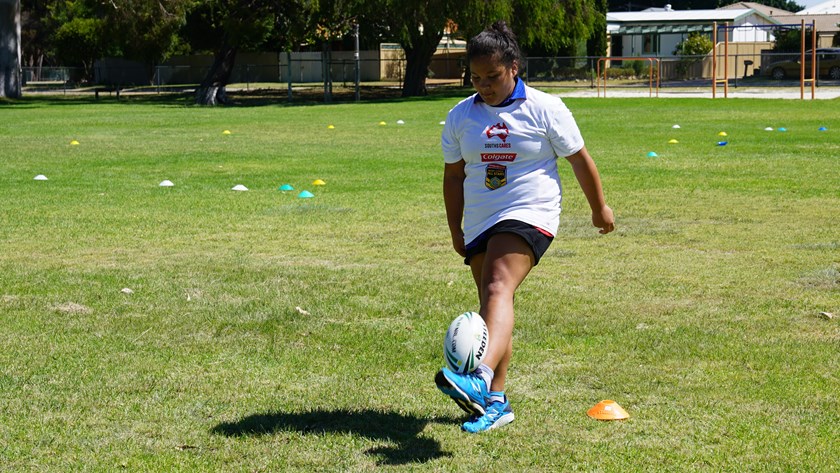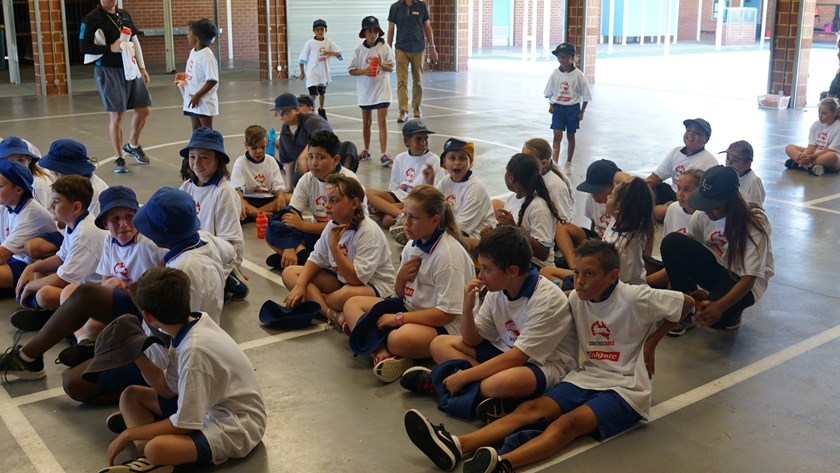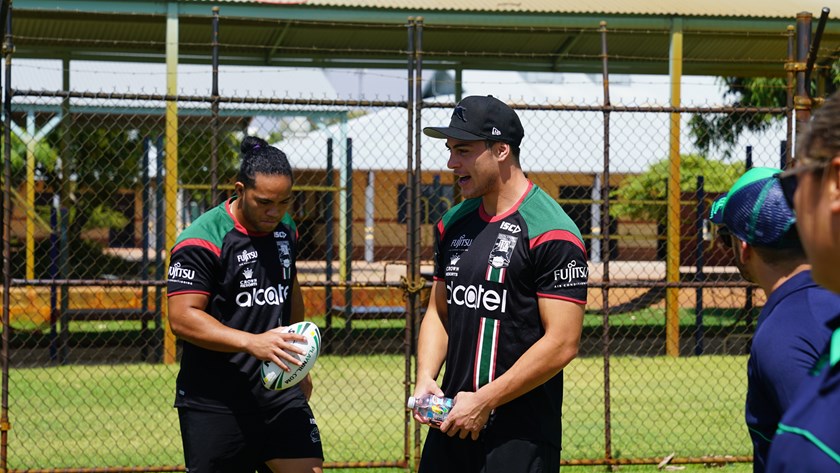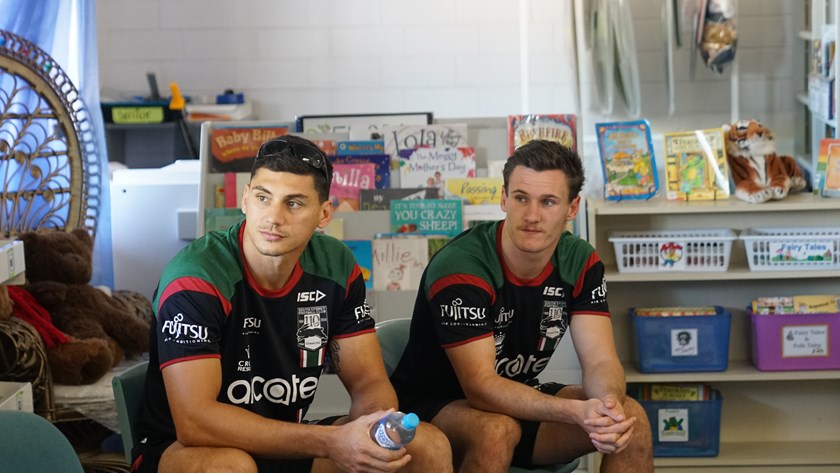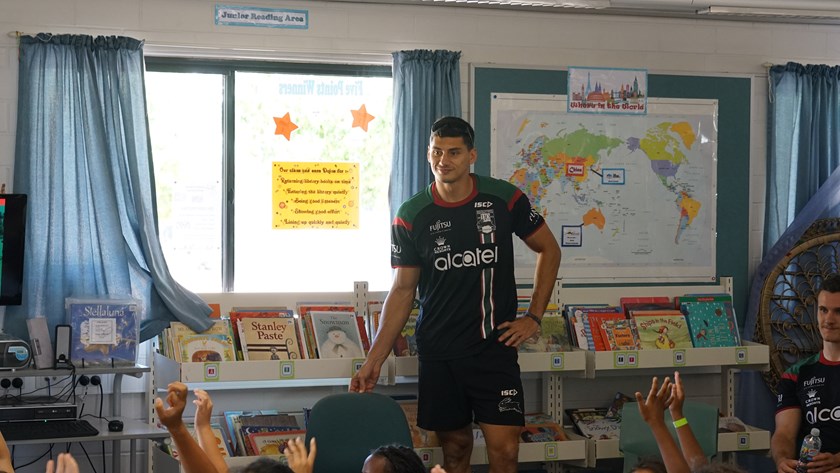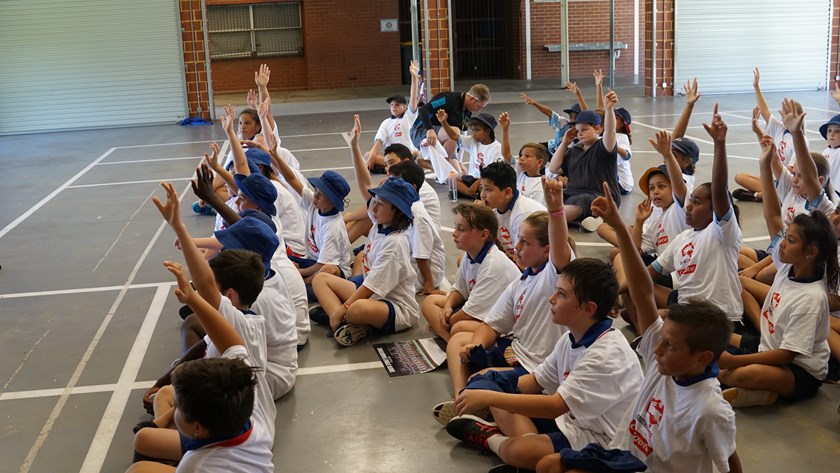 Rabbitohs forward Turner, who has visited a variety of schools across New South Wales and now Western Australia, believes the partnership between Colgate and the South Sydney Rabbitohs, is a fantastic way to help raise awareness of oral health to kids.
"It's very important, it gives us an opportunity to come out to schools and talk to the kids and give them an insight into how us athletes to keep our teeth healthy," said Turner. 
The message of healthy living can be difficult for young children to grasp. However having that lesson communicated by their favourite stars is something the youngsters enjoy.
"The students had such a wonderful time learning how to look after their teeth and about healthy eating," said Forestfield Public School teacher Laura Besant.
"We really appreciate the positive impact Souths Cares and Colgate have on our school community." 
Helping to continue the good work Souths Cares has done over the last 12 months, players like Turner relish the opportunity to help kids grow up healthy and fit. 
"It means that little bit extra to the kids to get someone to come out here and speak to them," said Turner. 
"They don't really have this opportunity to get NRL players to come out here much, so any chance we get to come out here and talk to the kids about living a healthy lifestyle is really positive."