The South Sydney Rabbitohs have officially lodged their player roster for the 2019 season.
The Rabbitohs have confirmed a 28-man squad for 2019, which was submitted on 1 November 2018, under NRL guidelines.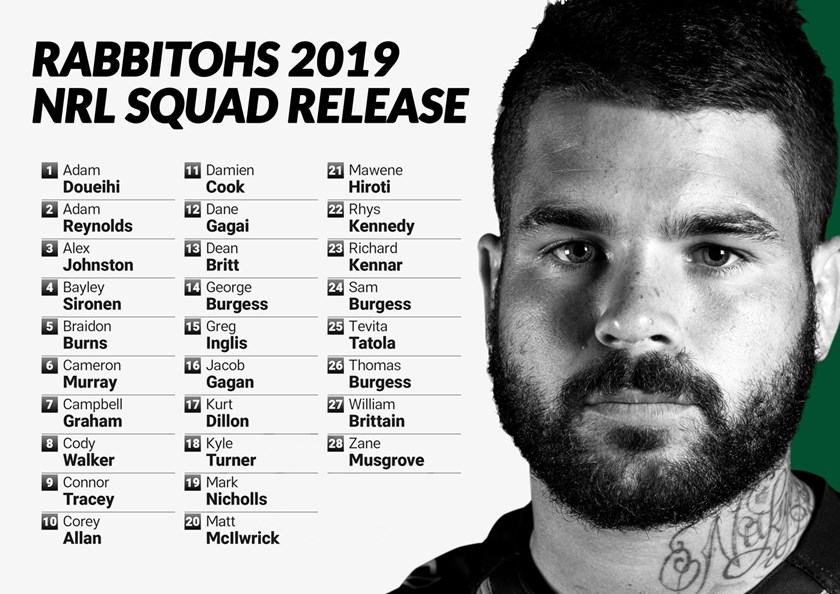 The last remaining player required to complete a 29-man squad will be finalised by the start of the season, which will be followed by the submission of a top 30 squad, which is due by 30 June 2019.
The Club can also retain three to six development players along with its top 30 players.
The list published above reflects only contracts lodged with the NRL at November 1st and doesn't reflect players currently in negotiations with the Club.
The Club has also included new recruits Corey Allan, Kurt Dillon and Bayley Sironen in their NRL squad for the new season.