The South Sydney Rabbitohs have continued their strong community involvement, hosting two events in the last week.
On Thursday 12 December the Rabbitohs visited Heffron Park for a meet and greet at the South East Junior Oztag competition.
Squad players Billy Brittain, Ky Rodwell and Joshua Cook were on hand to meet the hundreds of fans, handing out giveaways and signing autographs throughout.
Chief Commercial Officer Shannon Donato ensured that the Club and South East Oztag would continue their partnership through increasing participation numbers and push for continued support for the Club.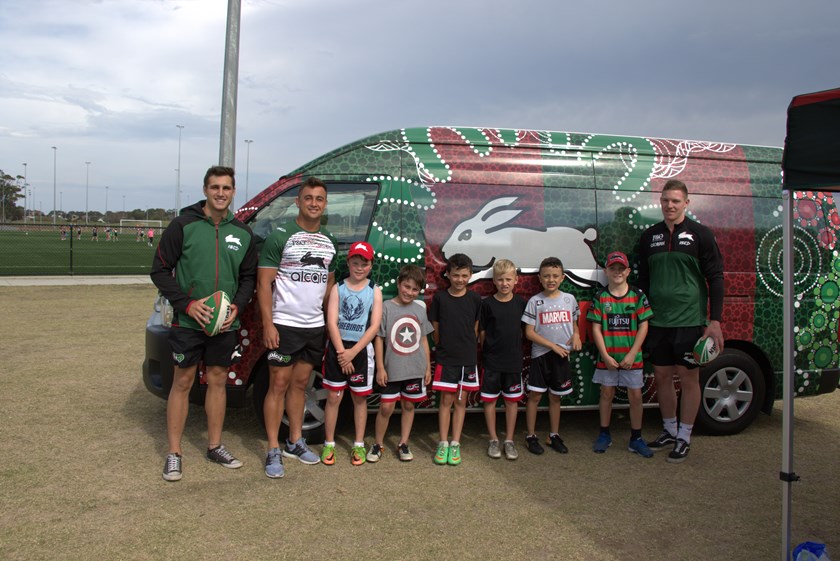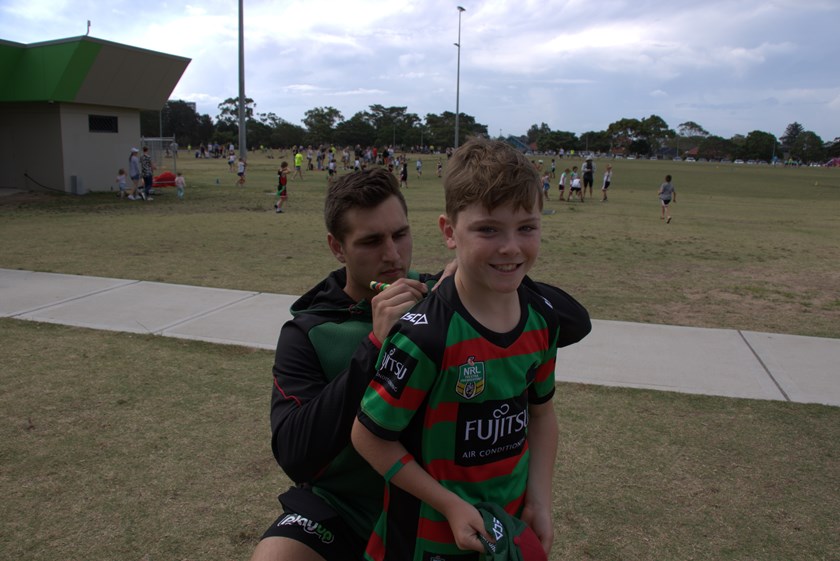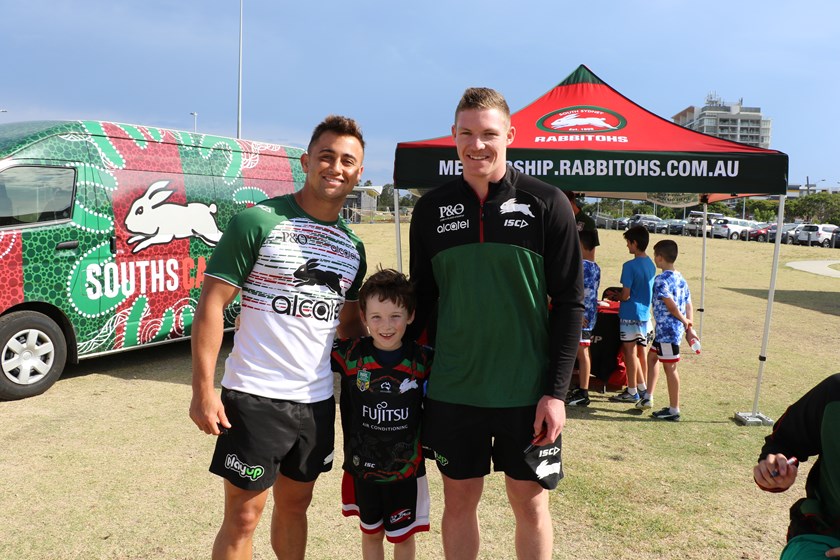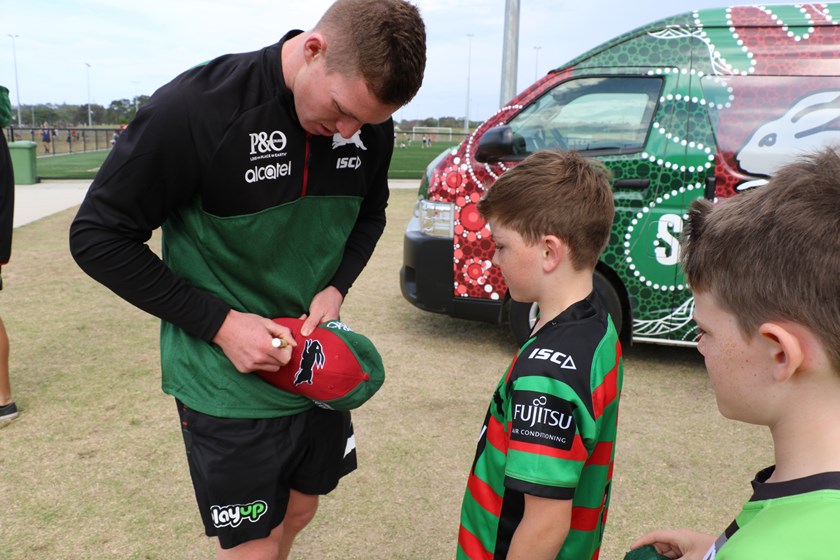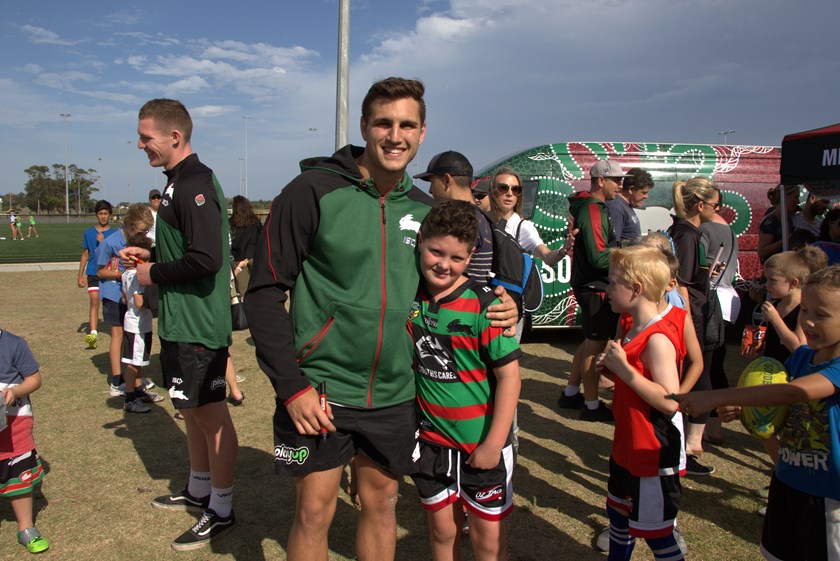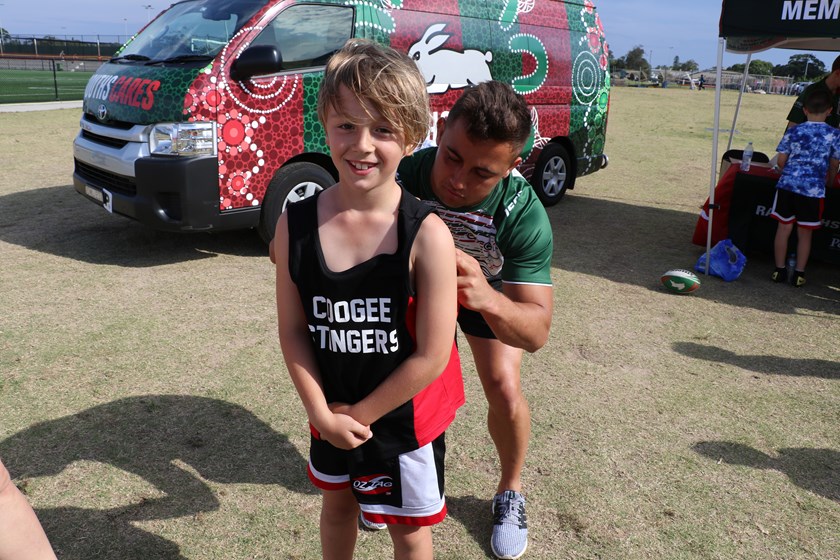 "South East Oztag are in our traditional catchment based in Heffron Park, and obviously we are building our High Performance Centre out there at the moment," said Mr. Donato.
"Oztag is a great stepping stone and pathway into full-tackle Rugby League. The South East competition already has a vast number of Rabbitohs supporters, and we hope to 'Rabbitise' those aren't.
"We want to assure we can support South East Oztag and their aspirations by increasing participation in both forms of the sport and more importantly ensure those kids grow up supporting the Club knowing that we support them."
Fans from South-West Sydney were delighted when the Rabbitohs took over Kirkham Oval in Elderslie for the Rabbitohs Camden Christmas Fan Fest on Tuesday 18 December.
A free Junior Clinic run by Mawene Hiroti, Ky Rodwell and Joshua Cook saw Rabbitohs fans learn new skills, tips and tactics, which was followed by a meet and greet and signing session.
Club legend Mario Fenech also surprised young and old fans alike by attending the event and offering some words of wisdom to those partaking in the clinic. Children at the fan fest were then treated to Rabbitohs gift bags, which included stickers, autograph books, playing cards and Colgate Brush packs.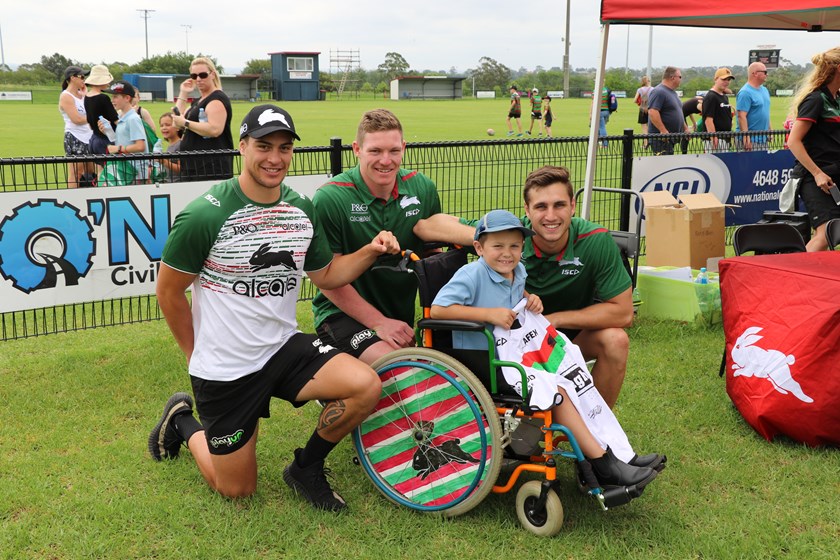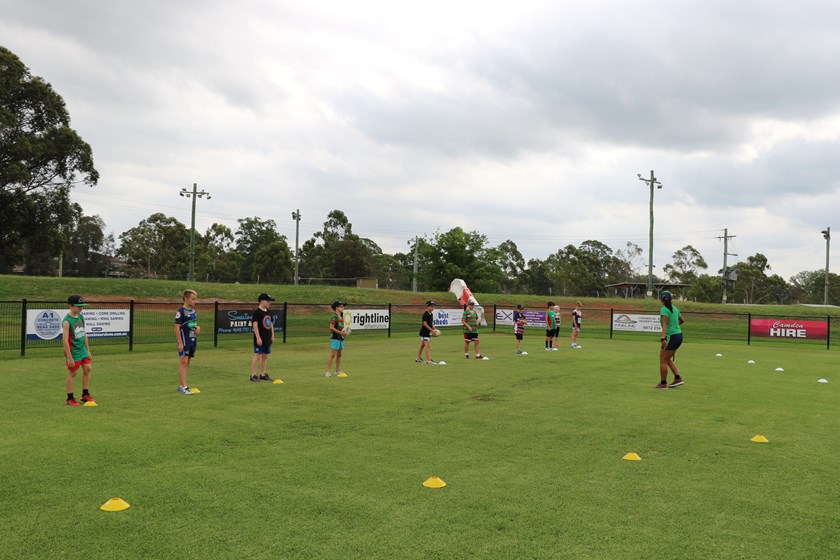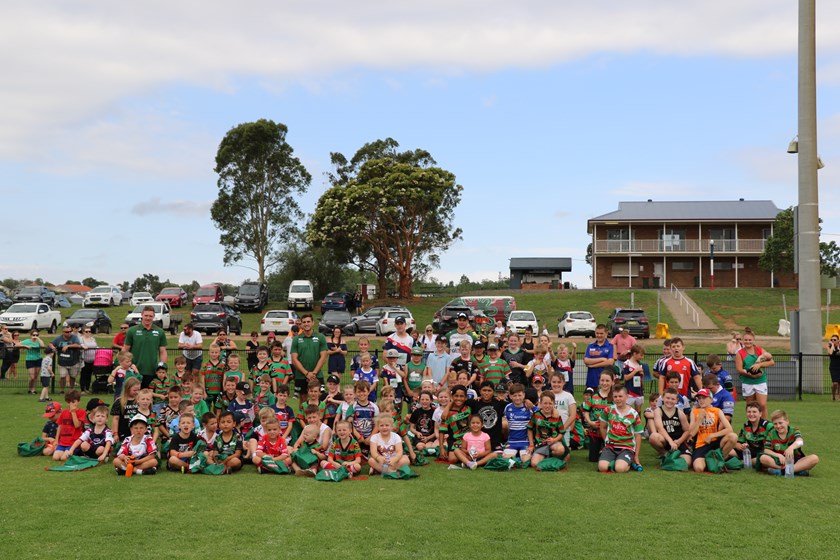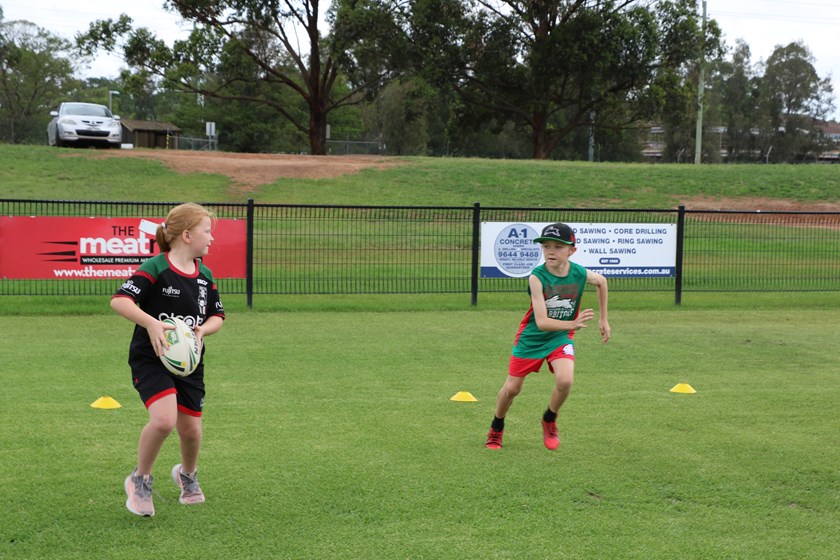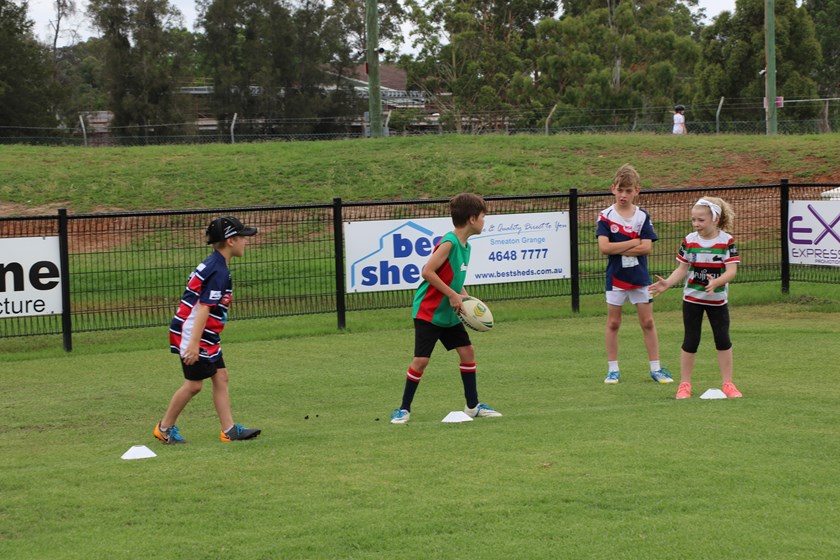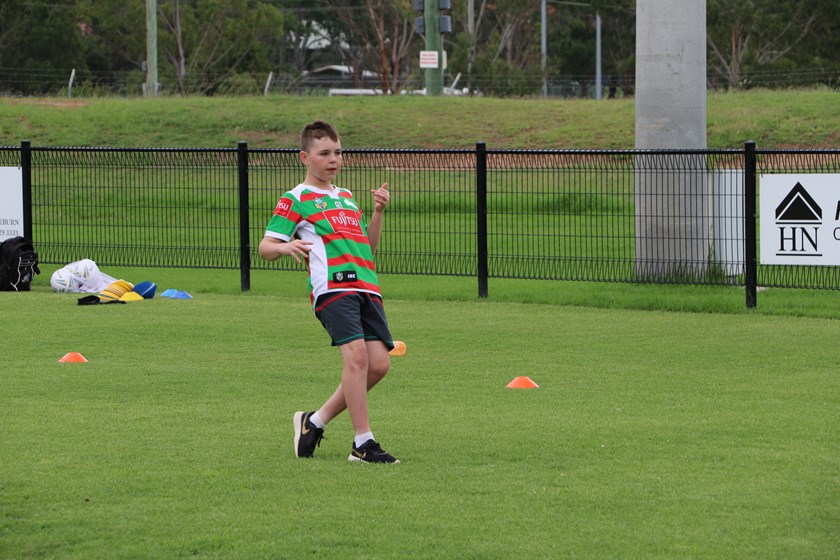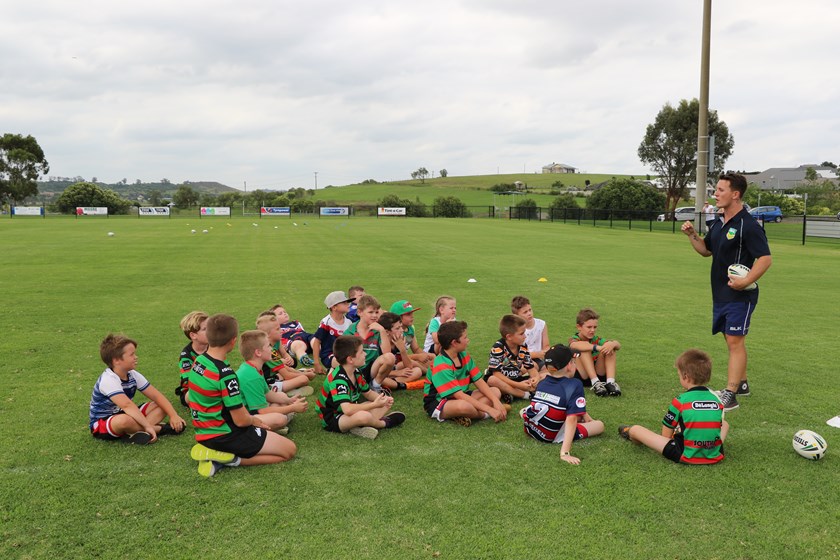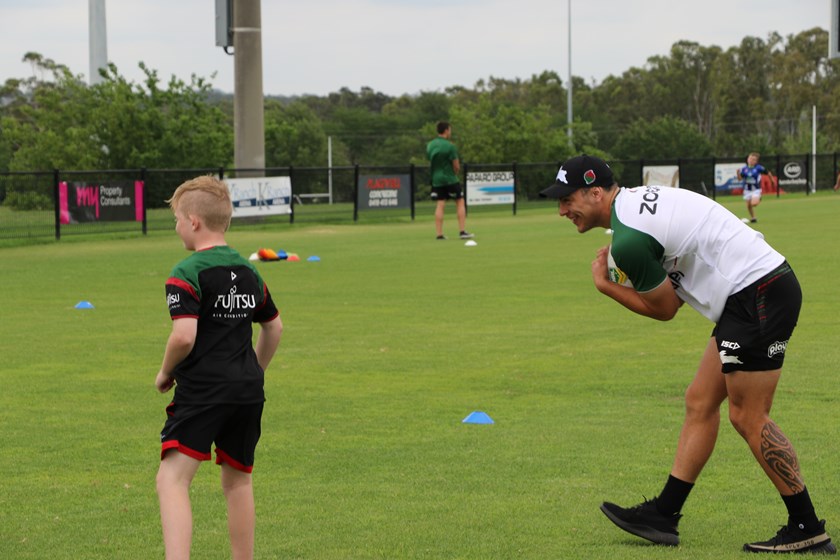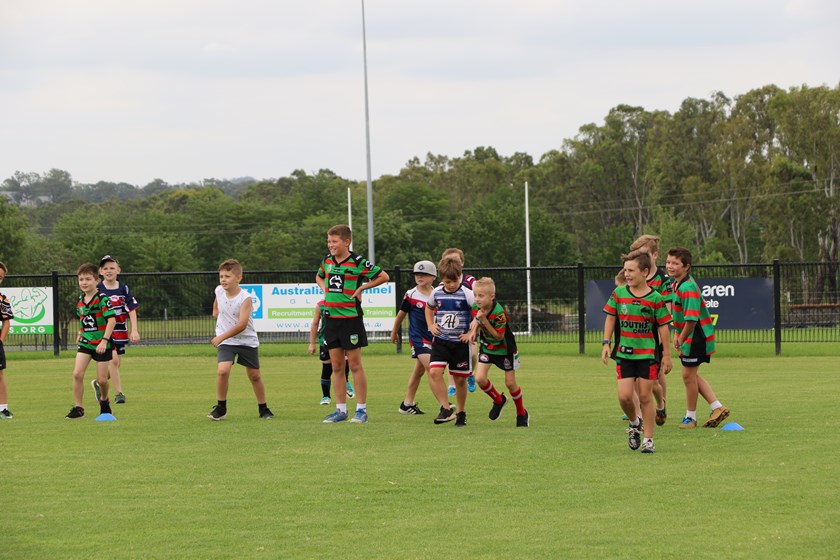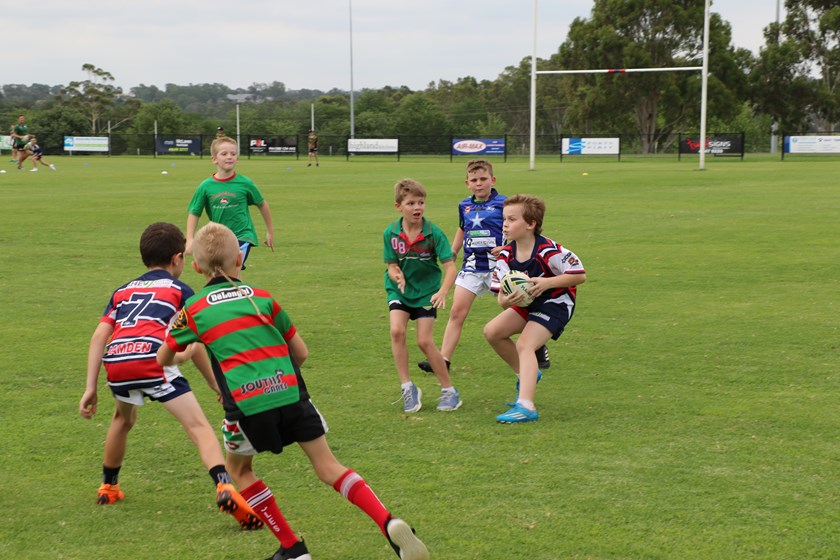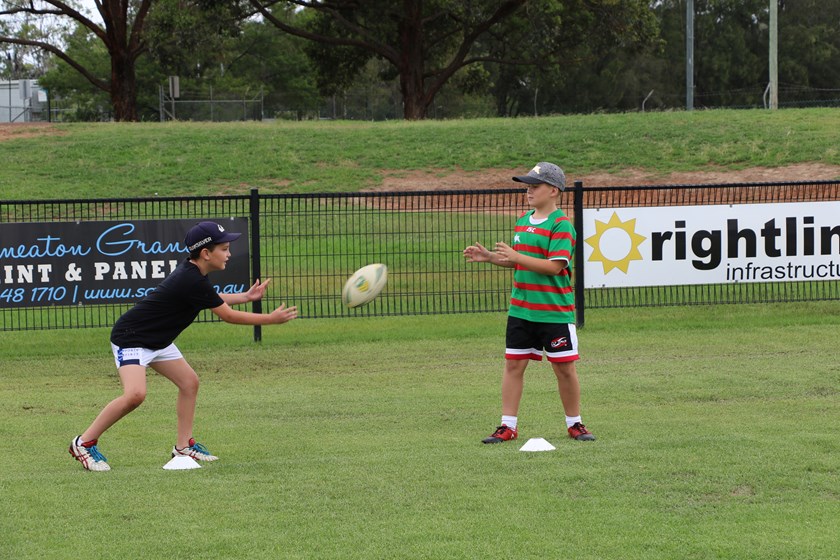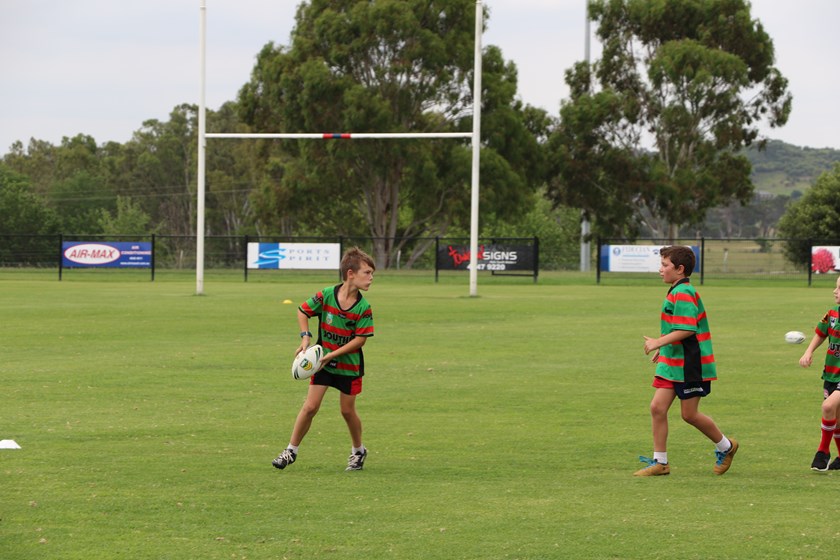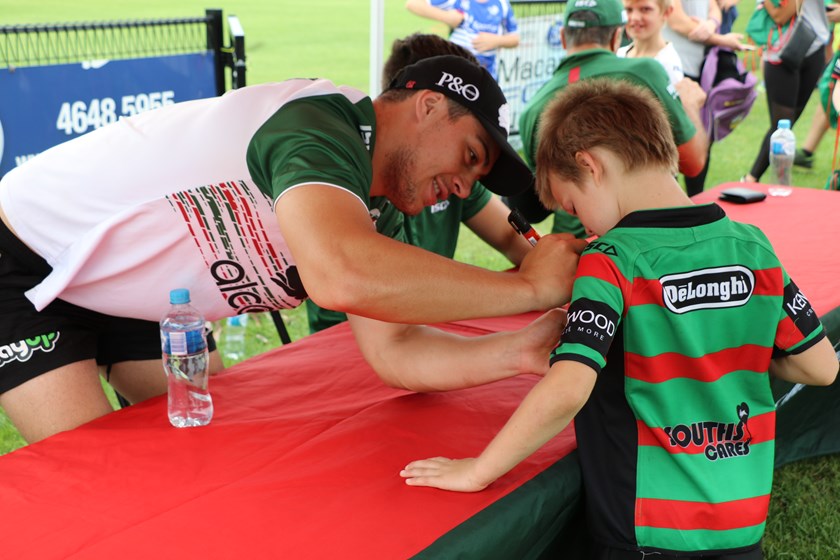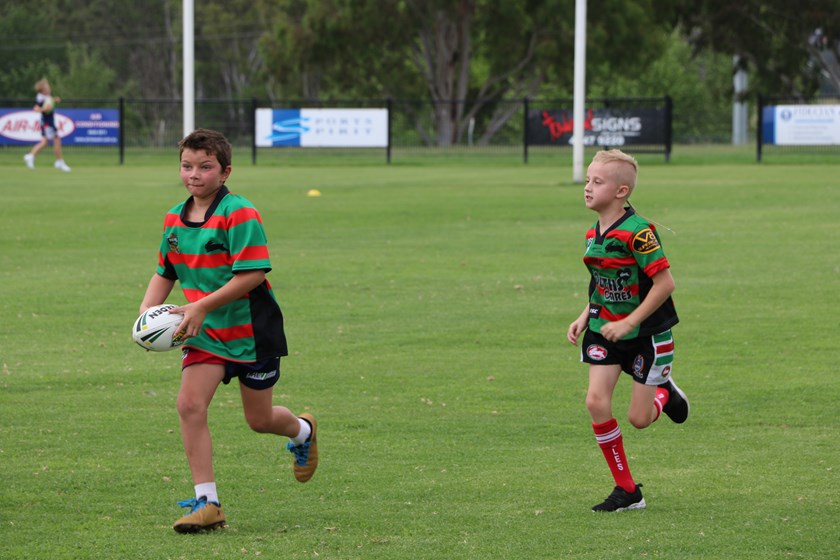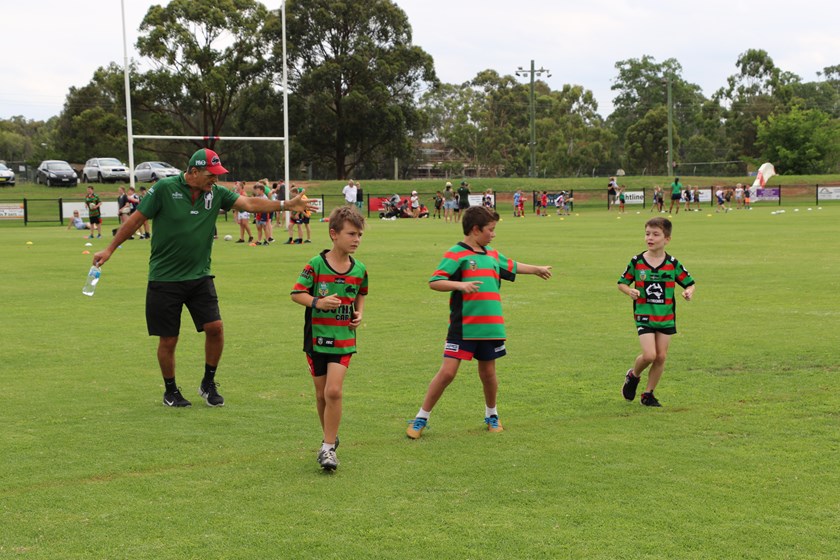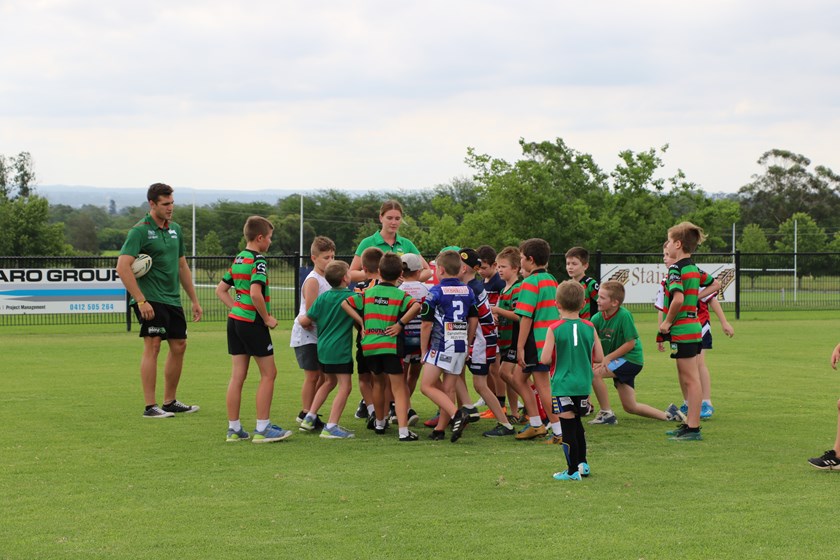 Mr. Donato explained the decision for the Club to be involved in the region.
"South-Western Sydney is one of the biggest and strongest catchments for Rabbitohs Members, and we consider Rabbitohs territory to be wherever our Members are," he explained.
"It's important for us to support them with fan development and community engagement activities right across Australia.
"Our work right across the McArthur region and where these activities are held is all about spreading the Rabbitohs gospel - giving everyone the opportunity to engage with the Club and hopefully moving them up to the avidity in becoming a Rabbitohs Member.
"Through these activities, we've become the strongest Club in the NRL when it comes to Membership, with a wider fandom with a vast geographic supporter base."