With five straight wins for the South Sydney Rabbitohs and four of our players involved in State of Origin, there was plenty of talk around the might Red and Green this week.
Heading up to Queensland for Round 14 the Rabbitohs are looking to make it six straight wins against a Gold Coast Titans side refreshed after the bye week and hungry to get their season on the right path.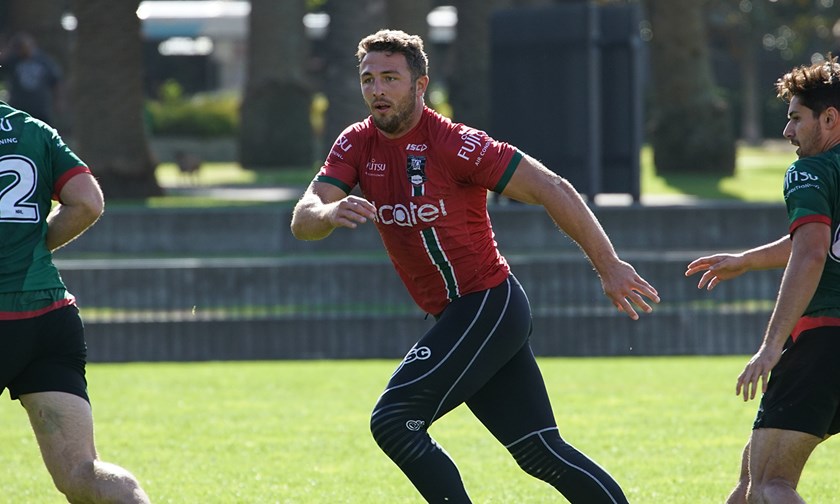 Sam Burgess

"With it being a short turn around we'll wait to see how they pull up three of the guys are starting so obviously Greg Dane and Cookie are all playing big minutes so we'll see how they pull up if they want to back up then sure we'll have them in but there is no pressure on them."
Missing representative players last week the Rabbitohs showed no signs of slowing up as they made it five wins on the trot against the Cronulla-Sutherland Sharks. 
With the four players available for tonight's clash at CBus Super Stadium star prop Sam Burgess said that although he would love the luxury of having them back in the team, there was no pressure on them returning early.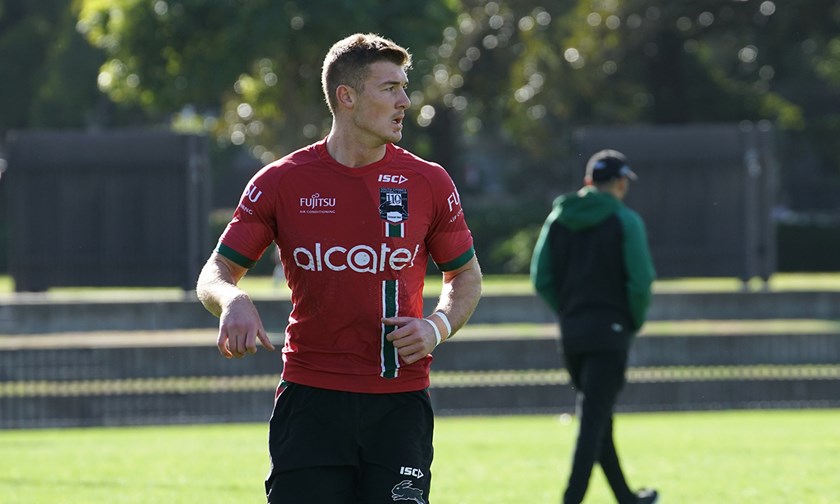 Campbell Graham

"I think it's about doing my job for the team so not going above and beyond just making sure I'm doing the little things right from the team perspective and that's all 'Seibs' has asked of me and as long as I'm doing that then I comfortable."
After scoring a spectacular try last weekend, soaring winger Campbell Graham is focused once again on getting the little things right as he continues to grow as a player.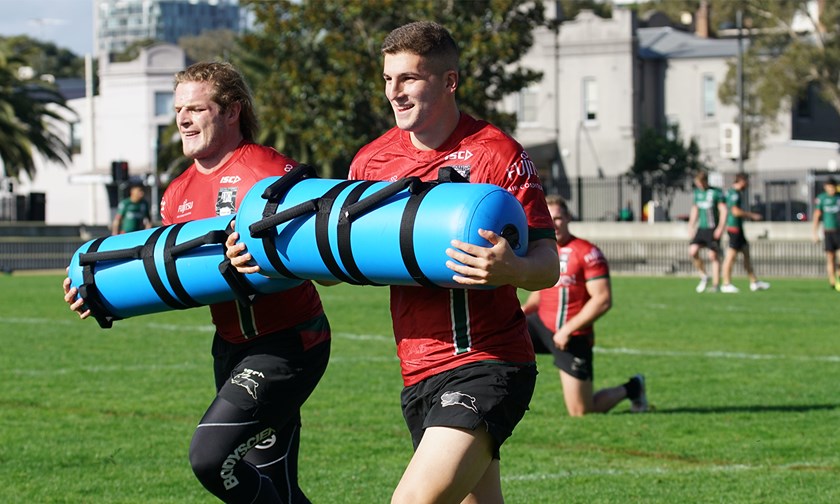 Adam Doueihi

"It is I'm taking it week by week I'm always training in different position and putting my best foot forward for the coaching staff."
Young utility Adam Doueihi will once again find himself in a different position this week as he gets set to replace Club captain Greg Inglis in the centres. 
While Doueihi feels more comfortable in the halves, the versatile star is happy to be involved in more first-grade footy.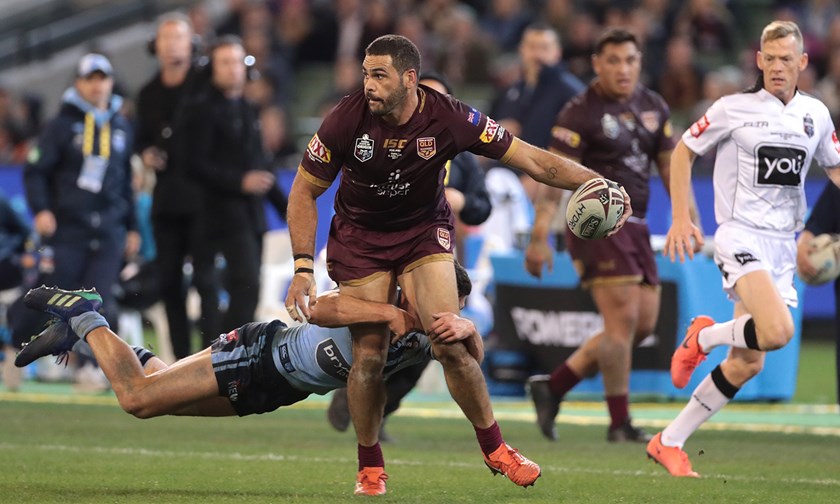 Greg Inglis

"I know people are saying they're big shoes to fill but I'm just going to be myself and be the person I am and be the leader I am, that's why 'Kevvy' chose me to do what I do best and that's just lead from the font and I'm not going to change the way I play or as a person."
Club captain Greg Inglis was given another captaincy honour when handed the armband for the Queensland Maroons. 
Obviously following in the footsteps of other great players who lead the Maroons into battle drew plenty of comparisons but the Rabbitohs leader firmly believes in himself and his ability to make a difference both on and off the field for his team.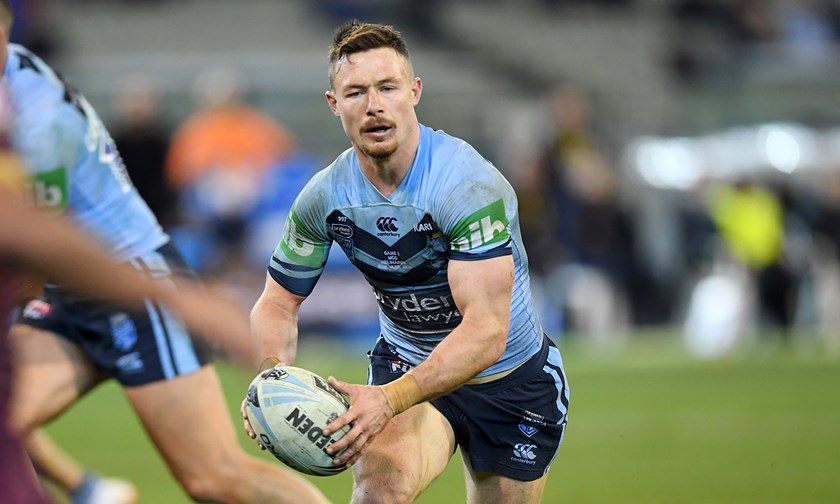 Damien Cook

"Not sure what to feel it was a pretty amazing moment and it was a great experience and it was even better to get the win."
Following NSW Game one win on Wednesday, Rabbitohs speeders Damien Cook couldn't keep the smile off his face as he played a pivotal roll in helping the Blues take the ascendancy in the 2018 State of Origin series.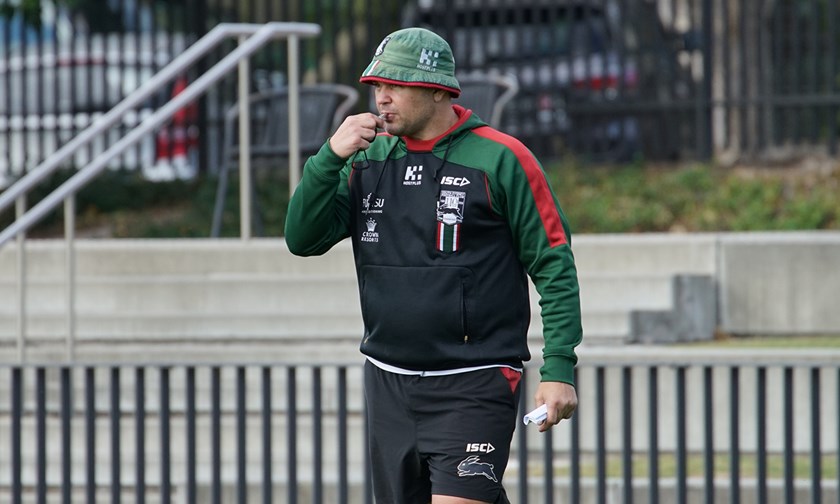 Anthony Seibold

"Every team in the NRL is a difficult team and I think Sam said it a couple of times publicly if you don't prepare really diligently for any game in the competition in my short experience as a head coach you get found out."
Finally, Rabbitohs Head Coach Anthony Seibold addressed media before his flight to the Gold Coast and once again stressed the importance of his side keeping 100 per cent focus on the task at hand and making sure to fall to any complacency.